Whenever we reminisce about our childhood days, we think of those weekends when it was off from school, and we had all the freedom in the world to watch television. Various channels like SET Max and Zee Cinema quite often used to broadcast a bunch of selected movies that made our childhood exciting. So let's recall those movies that would make us feel nostalgic.
Movies That Have Defined Our Childhood
Chain Kulii Ki Main Kulii (2007)
We all felt sympathy for the orphan guy Karan and his sweet friend Dabboo. Karan's dream to find a family made us feel grateful for having our parents beside us. But what fascinated us the most was the turn of events in his life when he found the magic bat and a place for himself in the Indian cricket team. 
My Friend Ganesha (2007)
Ganesha became our childhood best friend as soon as we watched this movie. We had this wish to see him someday, just like Ashu. And many of us even waited for Ganesh Chaturthi in the hope of making a new friend who would protect us. 
Chak de! India (2007)
We all developed the feeling of patriotism while watching this movie. We felt proud to have hockey as our national sport, the talent for playing which can be found anywhere in the country. It made us realize the importance of identifying each other as a part of India, rather than separating each other on the grounds of different cities and states because that's how we stay united. 
Bhoothnath (2008)
We were much less afraid of ghosts after discovering that ghosts can become our friends too. We all loved the sweet and notorious pair of Banku and Bhoothnath, the type of relationship we wished to have. At such an age, we learned that death isn't the end; we can meet those separated from us again.
Jajantaram Mamantaram (2003)
A hero saving a community from a demon is the type of movie which we all loved when we were kids. But what made us watch it was the bizarre plot. Where a guy found an island after his shipwrecked, and he was surprised to know that there he was, the giant among the others. 
Taare Zameen Par (2007)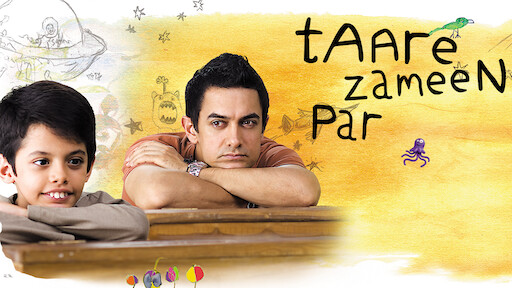 This movie touched our hearts and made us realize that we, too, are good at something no matter if we lack in certain areas. People not recognizing our talent doesn't mean we have no talent. Also, the movie's songs were fun to dance to and even comprehensible at a child's mindset level. 
Koi… Mil Gaya (2003)
The concept of aliens was no less than magic for us, and Rohit and other children protecting Jadoo made us want to have such a secret in our lives too. It was an adventurous ride to keep Jadoo safe and witness surprising changes in Rohit made possible because of his secret friend. 
3 Idiots (2009)
3 Idiots wasn't only relatable to children but adults too. It taught us not to pursue anything which doesn't suit us. It taught us that suicide is not the option instead, speak up for yourself and have the courage to do what you love and become excellent in it.  
Taarzan: The Wonder Car (2004)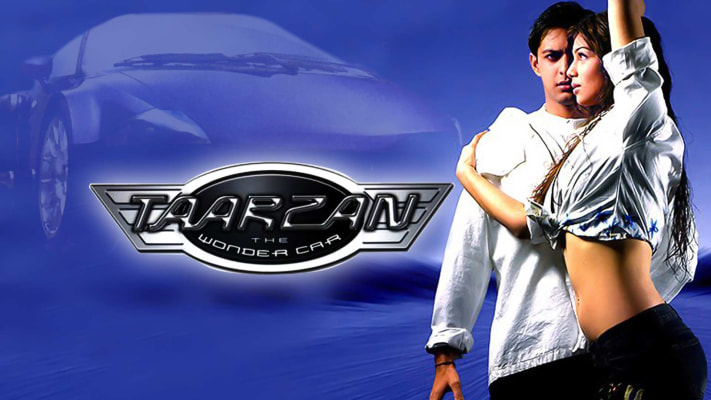 A car is driving itself! How could we miss such a movie as a child? Things that were unusual excited us. A car that served justice and was possessed by a father's spirit took us on an adventurous road. Whenever we witnessed a car without someone sitting in the driver's seat, we assumed it to be like the Taarzan.
Bumm Bumm Bole (2010)
A story of innocence and the true heart of children where Pinu misplaces his sister, Rimzim's shoes at a vegetable shop and lends her his pair of shoes until his father arranges to buy a new pair. In the hope of winning the third prize to get shoes for his sister, he mistakenly wins the first one. A movie that made us laugh and realize the value of small things. 
Let us know which movie you watched the most in your childhood?
For more such interesting content, follow us on Instagram and Facebook.
Also, read: