If someone says Indian B Grade movies, we assume it to be an adult movie with inappropriate titles. But, a B Grade movie is generally a low-budget film that isn't much publicized and caters to a smaller group audience. As most films depict, it never has to be inappropriate for all age groups. Indian B grade movies were first made in 1967, and many things have gone wrong. Those films lacked a storyline and were unnecessarily inappropriate. 
Though we recommend you to watch at your own risk, here's a list of the top Indian B grade movies you can watch. 
8 Worst Indian B Grade Movies That Are Too
Bad To Watch
Gunda (1998)
If Indian B grade movies became a thing, it was solely for this movie. Gunda is not only known for the memes but also for trashy dialogues, unnecessary songs, and a missing story. Mithun Chakraborty and his action sequels absolutely redefine almost every natural law in the universe. Even if Bulla sells the tickets for Khulla, we aren't watching this again.
Veerana (1988)
This is supposed to be a horror thriller film. But after watching it, we couldn't figure out what it was. Indecent scenes, mind-boggling plot twists, and lusty spirits basically sum up the film. This is considered one of the classic Indian B Grade movies, and all we have to say is, "Nahiii!"
Chaand Par Chadayee (1967)
This Indian B grade science fiction is all about masked aliens. While scientists across the globe are trying to find traces of life in space, this film portrayed aliens with weird masks who are just interested in Mars ka Raja and Chand ki Raani's love life.
Desh Drohi (2008)
Remember how Indian moms in films said, "Yeh Dekhne Se Pehle Main Mar Kyun Nahi Gayi!"? That's exactly us after this film. Bollywood is synonymous with drama, songs, and action, but when KRK does all of this, it turns into a trashy Indian B grade movie. Watching this film again is nothing less than a nightmare.
Son of Dracula (2009)
No, this isn't about some supernatural creature; it's just about Badle ki Aag. When a Thakur abuses a girl, she gives birth to a Dracula. That's the story and decline of science in Indian B grade movies. The makers just wanted to convey that revenge overpowers everything, even biology.  
MSG: Messenger of God (2015)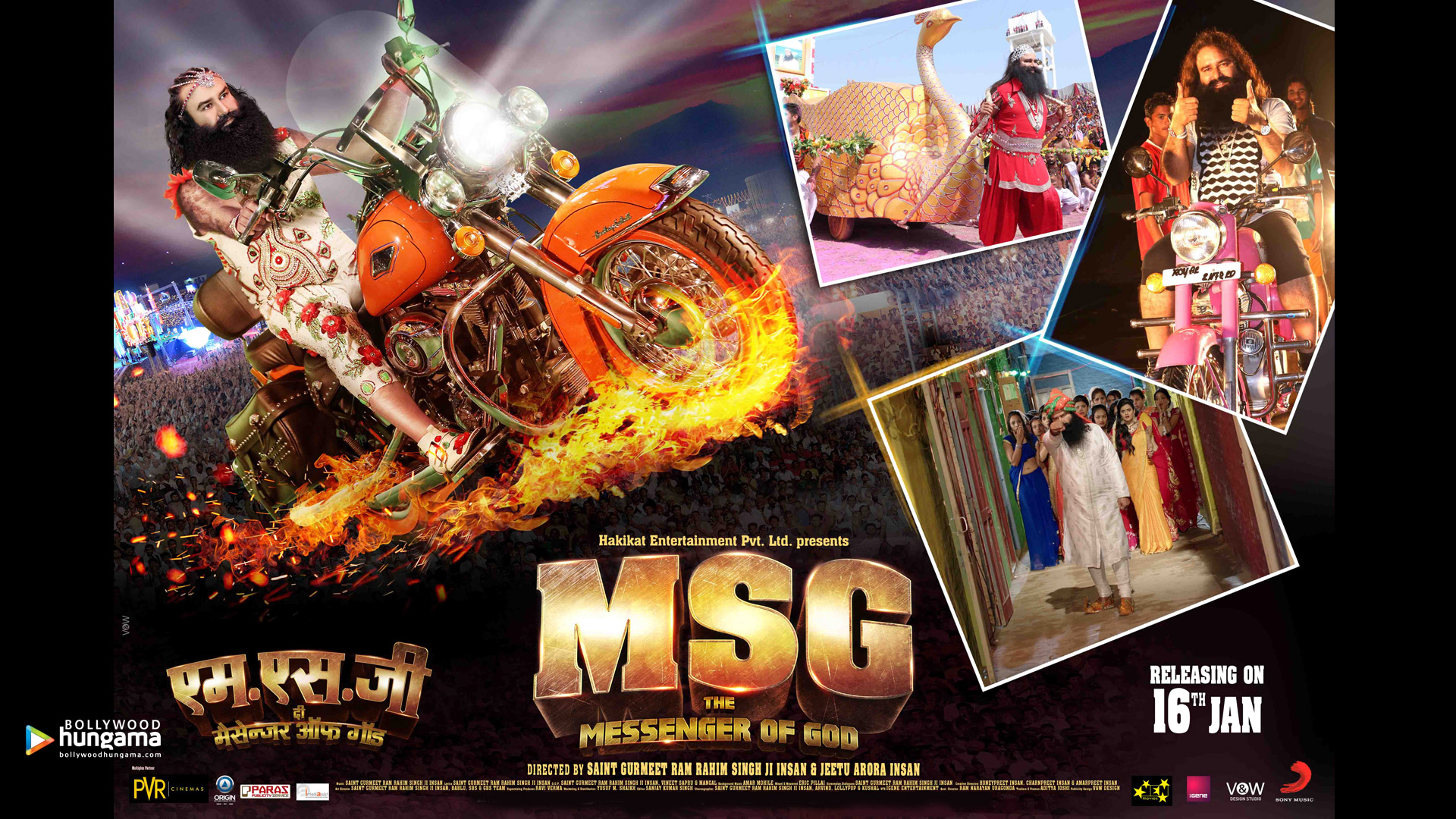 This is one of the worst Indian B grade movies ever! This film has crossed all the lines by portraying the fraudulent, self-proclaimed Guru Ram Rahim as mankind's messiah. Turning normal cars into supercars, making flowers out of fired bullets, and flying bikes will surely make you go crazy. If you have dared to watch this film, we are sure all you have said is, "Bas Kar Bhai!"
Jaane kya Hoga (2006)
This film is about a doctor trying to clone himself. But how? Well, that's where all the logic is lost. Despite a stirring cast, this film fails to stick to its plot. The worst aspect of the film is lifting scenes from Hollywood films and using them unabashedly. The only thing this film made me say was, "Ho kya Raha hai, Bhai?" 
Pyasi Nigahen (1990)
If Indian B-grade films are thought to be just inappropriate, this film probably might be the reason. Revolving around an impotent man's life, this film just wanna say, "Don't watch it!" This film is just filled with crappy scenes and nothing else.   
Taking a break from life after this. In the meantime, let us know in the comments which Indian B grade movies you first watched.
For more such interesting content, follow us on Instagram and Facebook.
Also, read: