Even though we spend a considerable amount of time on YouTube, surfing through various videos— shorts especially- we are still unaware of many talented creators who deserve much more appreciation than they currently receive. Many underrated Indian singers and artists deserve a shoutout for their talent.
While sometimes we stumble upon some amazing channels, a major part of YouTube remains undiscovered among all the chaos. So here we are with a list of our favorite underrated Indian singers and artists on YouTube, whose talents know no boundaries.
Underrated Indian Singers And Artists Who Deserve A Shout-out
Shubha
Genre: Music
View this post on Instagram
Shubha Vedula is an Indian American singer and songwriter with 7.93 lakh subscribers on her YouTube channel. Shubha, who can sing in Telugu, Hindi, Italian, French, Spanish, and English, took the internet by storm when a video of her making an impression of Shakira went viral in 2021, and Shakira herself dueted with the video.
Shubha was also a contestant on Season 12 of American Idol; though she lost out in the last 20 of the prestigious competition, she garnered much praise and admiration for her music. Check out her song 'Indian Summer' on Spotify, Apple Music, YouTube Music, or JioSaavn.
Mohd Suhel
Genre: Stand-up Comedy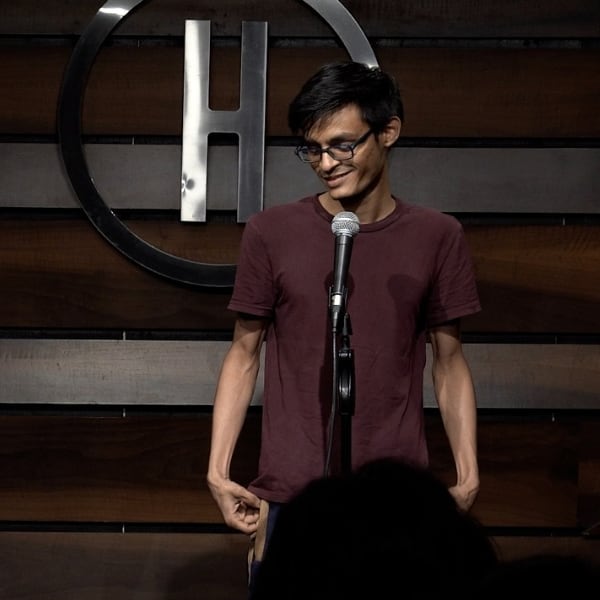 No one can entertain us the way Mohd Suhel does when it comes to deadpan humor. With around 2.97 lakh subscribers on his YouTube channel, this young stand-up comedian never fails to use his unique comic style to make us laugh. It's a mystery to us how with no emotions whatsoever on his face, he delivers blunt, ironic jokes in the most sluggish manner possible and manages to crack up his audiences every time.
Anumita Nadesan
Genre: Music
View this post on Instagram
Back in 2020, Anumita Nadesan's cover of Jashn-E-Bahaaraa from the movie Jodhaa Akbar made us all turn weak in the knees. Since then, her angelic voice has garnered 256K followers on Instagram and 2.05 lakh subscribers on YouTube. Anumita, from Kerala, is trained in Carnatic music and aims to be an independent artist and do playback projects. Check out her song 'Katputli Ke Dhaage' on Spotify, Apple Music, Gaana, Hungama, YouTube Music, or JioSaavn.
Zamaa

n

aa
Genre: Content Creation
View this post on Instagram
When YouTube and Instagram reels gave a platform to showcase his talent, what began as mimicking cartoons and imitating actors gifted Mohammad Zama with 5.34 lakh subscribers on YouTube and over half a million followers on Instagram. Turn to his 'back to school' skits, especially his character 'Balli' played with such precision that it is delightful and highly relatable. It would make you reminisce about your school days.
The 9teen
Genre: Music
View this post on Instagram
A musical band with 2.35 lakh subscribers on YouTube, the 9teen is known for old reviving songs that we grew up listening to, let it be the catchy caller tunes from our childhood, title tracks of old soap operas, or the theme songs of various advertisement that we forgot ever existed. This creative musical band consists of the trio Lav, Abhilash, and Arun, whose mashups evoke nostalgia, and needless to say, they deserve a big thumbs up for bringing back old memories.
Jodi Anoorabh
Genre: Dance
View this post on Instagram
Bengaluru-based couple Anoosha Shetty and Saurabh Chanderiya are both full-time IT professionals, but what they are known for among netizens is their viral dance videos. The young couple who goes by the name "Jodi Anoorabh" over all their social media handles has 1.25 lakh subscribers on YouTube, where they post their dance videos and cute moments from their personal lives as a couple. Irrespective of whether their videos are impulsive or planned, it is still a delight to us regardless.
Anshuman Sharma
Genre: Music
View this post on Instagram
You might know Anshuman Sharma as the creator of the viral 'Mujhe Drugs Do' mashup featuring Arnab Goswami, and truth to be told, it was dope! The Delhi-based budding musician with 2.06 lakh subscribers on his YouTube channel is mostly self-taught. Music composer duo Salim-Sulaiman discovered him and moved to Mumbai to pursue a degree in an internship with Salim Merchant. Since then, he has been working on projects with Salim-Sulaiman.
If you enjoyed our list of recommendations, then hurry up and check out Shashi Dhiman (Stand-up comic), Avanti Nagral (Musician), Soum's Arts (Art), Adit Minocha (Music, vlogs, comedy), and Jananisings (Music) on YouTube as well, since it's high time we bestow upon the talented artists the support they deserve, as we unwind using their art as a medium.
For more such interesting content, follow us on Instagram and Facebook.
Also, read: