We have seen some super engrossing desi web series on Netflix in the past couple of years – encompassing various genres and presenting an array of gripping storylines. From thrilling investigations, some wholesome couple goals, Nostalgia filled stories, or dark and dystopian tales, Netflix has a plethora of content that the audience can pick from. 
It might seem like a task to find the perfect watch for the day; We have made a list of some of the best desi web series on Netflix, so you don't have to go through the endless scrolling.
10 Desi Web Series On Netflix That You
Would Not Regret Watching 
Mai (2022)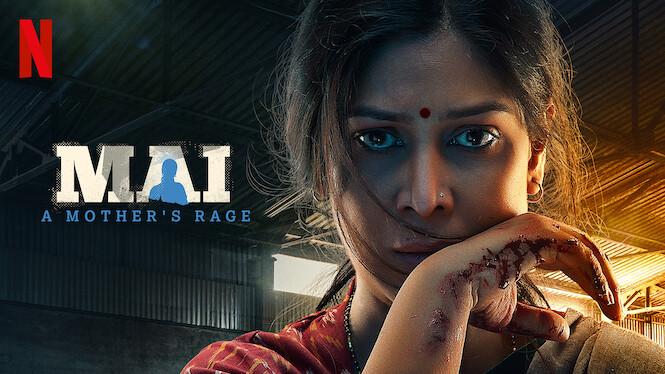 An Indian thriller and recently released desi web series on Netflix, the story of Mai revolves around Sheel, played by Sakshi Tanwar, who works as a nurse in a nursing home. Upon her daughter's untimely death, she stumbles upon secrets that reveal some dark truths about her daughter's demise.
Mai is a one-of-a-kind Netflix series that will leave you in a whirlpool of emotions, and its story deals with motherhood, revenge, and underworld scenes. Within its six episodes, thanks to the brilliance of the actors, it goes from subtle and homely family drama to thrilling and borderline gory frames. An absolute treat for people who are into crime thrillers.
Bombay Begums (2021)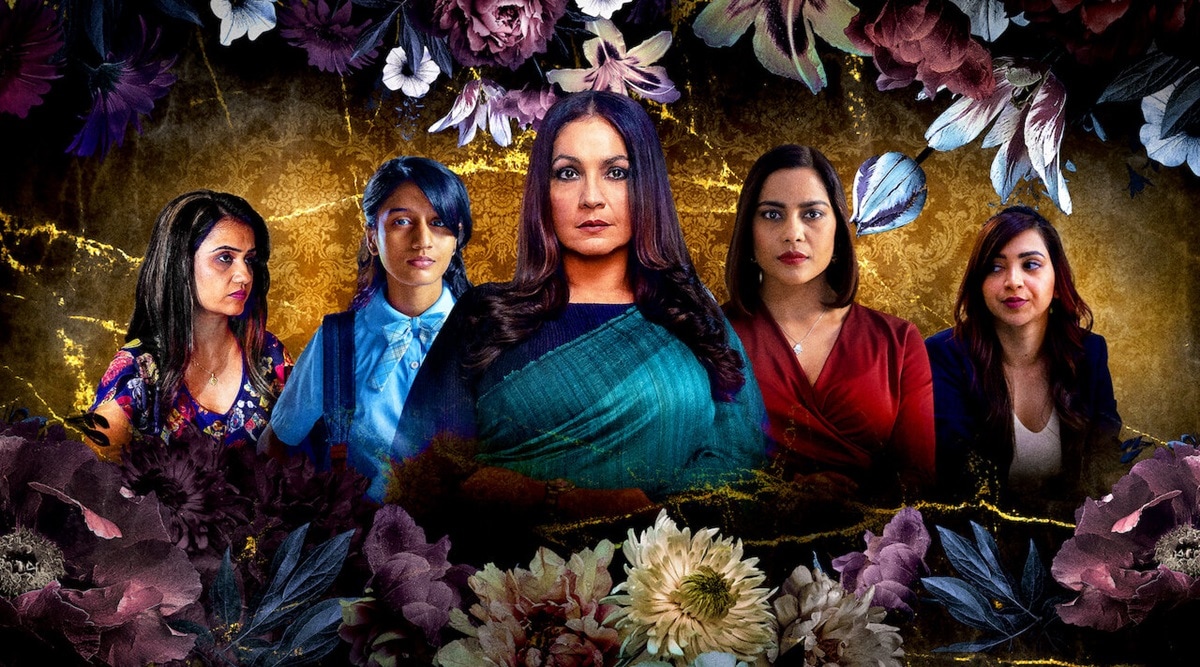 A story about five women who want to pursue their dreams and achieve their goals, this desi web series on Netflix presents some intense characters, each with their conflicts and balancing their lives between professional and family spheres. The show explores the dichotomies that come with motherhood, of what growing old means as a woman in a world obsessed with stereotypical notions of beauty and womanhood, sexuality, and much more.
The links between the characters and their social and financial backgrounds are also explored here. Alankrita Shrivastava – the co-director of the series, is known for stories that provide the audience with a female perspective; this show is no less of that. Each episode is named after some of the greatest books in feminist literature. Spanning over 6 episodes, it is bound to keep you entertained throughout. 
A Suitable Boy (2020)
A suitable boy is based on a 1993 Novel written by Vikram Seth. The film is the story of Mrs. Rupa Mehra and her daughter and the dilemmas that come when they try to find a suitor for her. Set in a newly independent India, the plot revolves around the lives of four families belonging to different social and political backgrounds.
The show beautifully portrays the politics of the time, the newly manifesting election scenes, and the communal undertones while also throwing light on the perception of love, friendship, and romance among these groups of people. Touching some unchartered territories of inter-faith romance and struggles to find oneself a suitor in an arranged marriage, this six-episode-long Indian web series on Netflix is a must-watch. 
Taj Mahal 1989 (2020)
A romantic comedy desi web series based in 1989, the story presents different takes on love by people of different ages. It uses the Taj Mahal as a metaphor while also being very relatable to the college life of the time. Being a 7-episode-long series, they highlight the struggles of being in love in a pre-internet era, infused with snippets of Faiz's poetry and evolving relationships. By the last episode, you will fall in love with this Indian web series on Netflix.
Masaba Masaba (2020)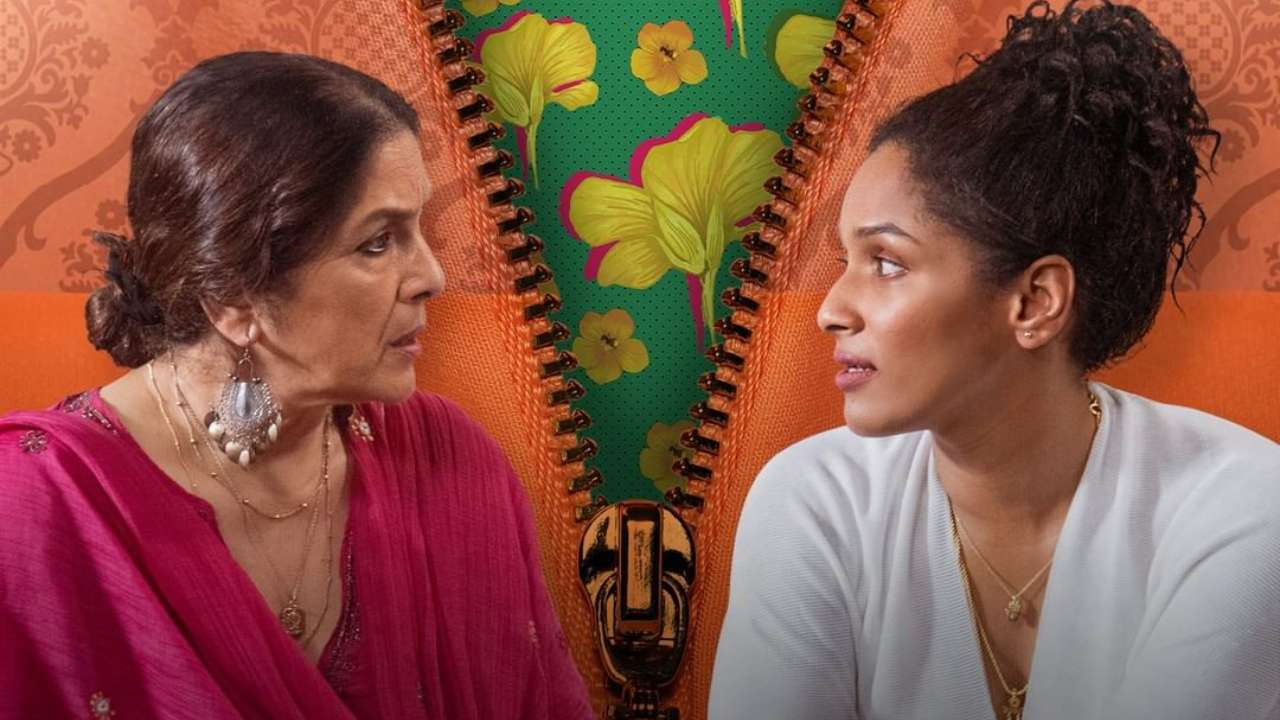 Masaba Masaba is a biographical desi drama based on the life of the fashion designer Masaba Gupta. Masaba Masaba revolves around Masaba's love life, her family, and her everyday struggles as a fashion designer. The show gives little snippets of what might goes on in the design processes and coming up with new collections, the behind-the-scenes of grand fashion shows, and personal conflicts.
The second season also highlights the ordeals of mental illnesses, womanhood and the concept of marriage, and much more. An all-encompassing series, this is a perfect watch if you are not into many mind-boggling genres.
Delhi Crime (2019)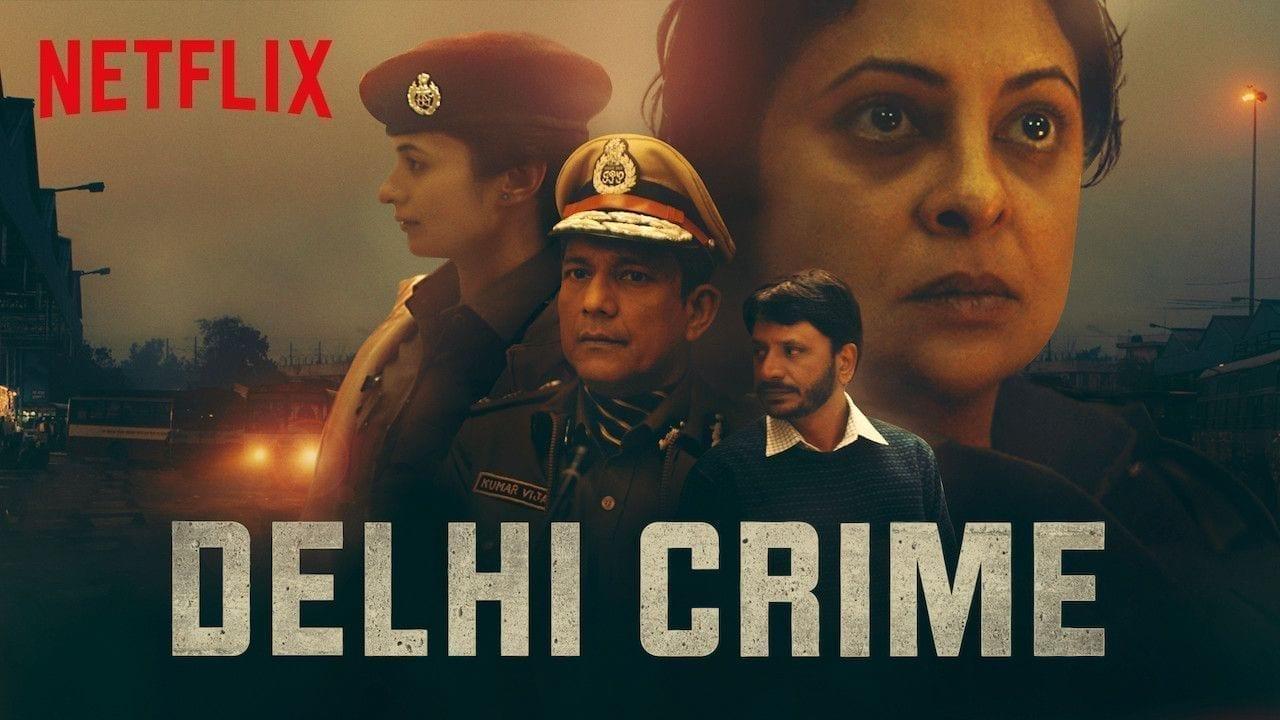 Revolving around the heinous 2012 Delhi gang rape, this show presents an investigative perspective in the aftermath of the crime. Spread over seven episodes details how DCP Vartika Chaturvedi and her team of officers find out the five men. Apart from having a plot that manages to keep you on edge, this is a rollercoaster of emotions – from rage to helplessness and just plain sadness.
Delhi crime runs at an astounding pace and the actors, true to their characters, make the whole show convincing. It is also the first Indian desi web series on Netflix to receive an Emmy for being an outstanding drama series in 2020. Though it does have a few triggering scenes, with its second season on the way, it is one of the best Indian true crime web series on Netflix. Go check out the first season before they drop the next.
Kota Factory (2019)
Set in the educational town of Kota in Rajasthan – famous for its JEE coaching centers, this desi web series on Netflix focuses on the lives of the students who have come here with an aspiration to get a seat in some of the premium institutes of the country. Made by The Viral Fever, this was originally streamed on YouTube before Netflix bought the rights.
Along with its realistic portrayal of the education scenario and the monochrome setting that adds to the appeal of this drama, this desi web series has birthed the popular character of Jeetu Bhaiyya, a motivating and friendly teacher everyone wishes for. Spanning a total of two seasons, Kota factory is one of the best Indian web series on Netflix.
Leila (2019)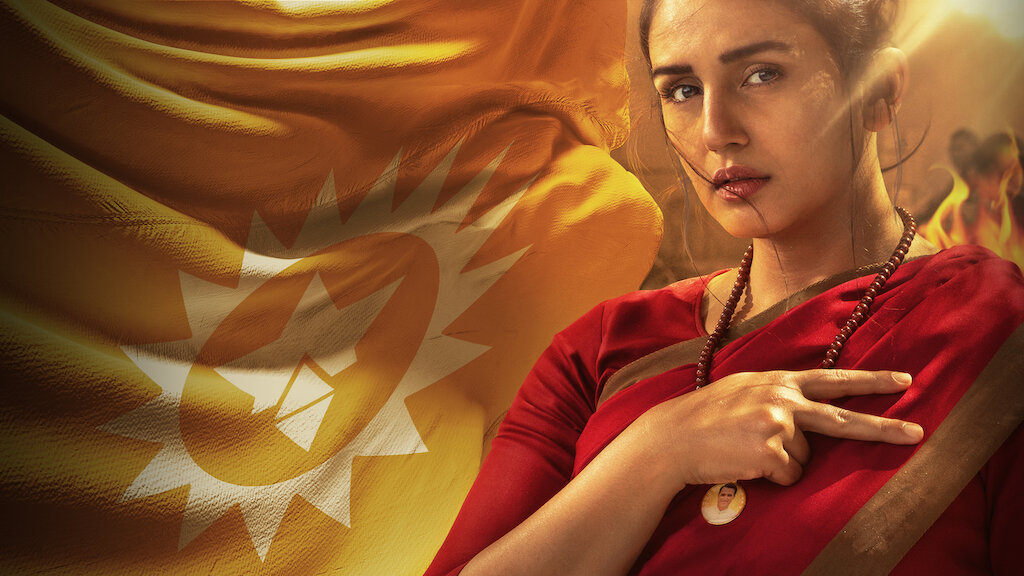 Who doesn't love a super engrossing dystopian desi thriller? If you had loved the Handmaid's tale or 1984, or even Hunger Games, you would be floored by the story. With a rather brave take on what a dystopian future might look like in this country, Leila manages to create an allusion that gives the entire series the required scary undertone.
The story is about Shalini, who is looking for her daughter who went missing some time ago and struggled to do so in a totalitarian regime. Huma Qureshi knocks it out of the park as the lead. This desi web series caused quite a stir amongst some extremist groups and became a rather controversial one.
Sacred Games (2018)
Sacred Games is an adaptation of a novel written by Vikram Chandra. The two seasons of this desi series bring a thrilling quest by Sartaj Singh – a police officer who hates the corruption that plagues the department. As the plot swings between the gangster Gaitonde and police officer Sartaj, you will find clues and expositions that connect different characters.
Quite different from the mainstream Indian desi web series on Netflix, this presents some great character arcs, beautifully played by actors like Saif Ali Khan, Radhika Apte, Nawazuddin Siddiqui, and Pankaj Tripathi. If you like thrillers, this could be a great choice.
Little Things (2016)
Little Things is a romantic desi web series created by Dhruv Sehgal, who also plays one of the lead roles. Originally released on Dice Media's official YouTube channel, the rights were later bought by the OTT platform Netflix. This is a feel-good series about two people next door who you will instantly relate to and the small things in their lives.
The story is filled with moments that will make you go "awe, I want that" – late night walks and a cute couple of things. Dhruv and Kavya are two 20-something people figuring their lives out – like many of us- and they are #couplegoals. If you are looking for a good Indian web series on Netflix, this one has super cozy vibes, and you will pakka fall for it.
Which desi web series on Netflix is your favorite? Let us know in the comment section.
For more such interesting content, follow us on Instagram and Facebook.
Also, read: