Channel V has been an integral part of our growing-up years. All those days we spent waiting for a new episode of our favorite serial were filled with innocence. We were carefree and believed that we could take over this world. Those are the days we miss the most, so here's us taking you on a ride down memory lane. Here is the list of some of our favorite Channel V shows.
Suvreen Guggal: Topper of the year
This show aired in 2012 and has an IMDB rating of 8.1. The story connects to the heart of every person. A girl, who topped HSC examination in her hometown, has a dream to make it big in her life, and thus she comes to Delhi to pursue further studies. Every small-town person feels lost in a not theirs city, and the same happened with Suvreen. However, she took up every challenge that came her way.
Sadda Haq: My Life My Choice
This serial greatly affected all of us who watched it. Sanyukta's fight against patriarchy, and her willingness to make her dreams come true despite being disowned by her family, made us all want to fight for our dreams as well. The romance and competition between Sanyukta and Randhir kept us entertained throughout.
Paanch: 5 Wrong Make A Right
Paanch was that serial of our teenagers who introduced us to the world of thrillers. Roshni had a sister who died in her college hostel, but her death always remained a mystery. To find answers and punish the ones responsible for it, Roshni returns to the same college. What happened next was worth all our time.
Swim Team
Swim Team showed us the story of ambition, friendship, rivalry, and love. This show covered all the things that we needed or had in life during our teenage years. The girls would compete against one another like anything only to gain that top position in the swimming competitions, and all that was worth the watch. The show made us aware of a lot of things.
V the serial
This serial showed us some of our favorite TV Actors. The things were scripted, but it had a touch of real-life drama as well.
The break-ups, the love affairs, the gossip kept us all hooked to the show.
Confessions of an Indian teenager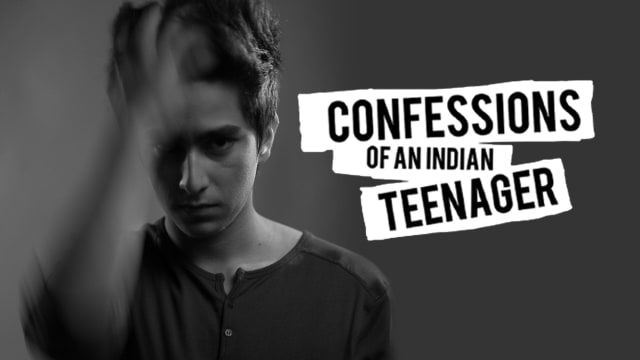 We believe that this serial helped save a lot of people from a lot of problems. It showed some people where they were going wrong in life and how they could come back and protect themselves or reach out for help. Each episode showed the story of an Indian teenager who was in some problem and ended up making an unchangeable mistake in their life. A lot of people got to learn a lot of things from here.
Ye Jawani ta ra ri ri
Cheeku, Sid, and Dodo are young, confused, and slightly desperate for love. They view love differently and have different expectations from it. The serial was immensely relatable for us as we, too, were trying to find some sort of romantic connection in life and made such a fuss out of every infatuation that came our way.
O Gujariya: Badlein Chal Duniya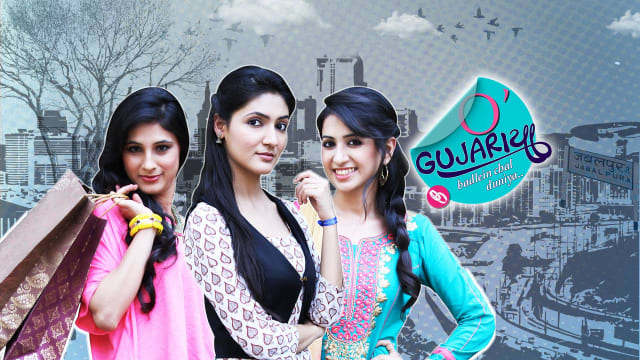 This serial was based in the city of Jabalpur and how the youngsters wanted to make their name and establish their own identity in a place where there was nobody to help them. Like any other serial of Channel V, this too had all the elements of teenage life.
Crazy Stupid Ishq
As the name suggests, some crazy, stupid love affairs were happening in this show. Ayaan and Anushka were engaged when they were just little kids and naturally went their ways whilst growing up. They developed very different personalities over time. When they meet, will they carry forward their relation, or will things take a turn? Well, these questions bothered us a lot too.
Mastaangi: One love story, Two lifetimes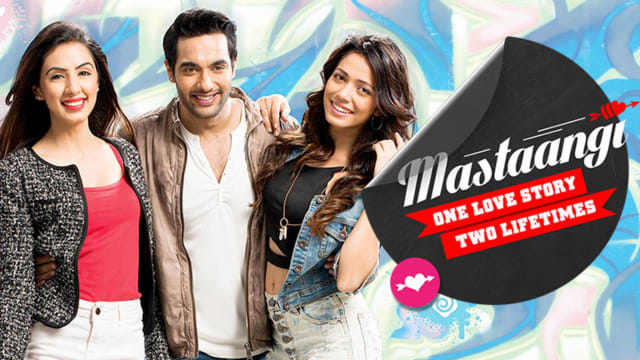 Mastaangi was such a serial that kept us all hooked to its storyline. Of course, we never missed one single episode of it. It was our duty to know how the lovers from a past lifetime meet one another and rekindle their old romance! We mean, who was not in for a serial that played with the concept of rebirth and finding lost, love?
Best Friends Forever?
Crime, friendship, and trust issues. Did anyone as a teenager need anything more to feed their entertainment-seeking brain? It was a treat to see the characters unravel mysteries day by day, and we all remained glued to our television screens. Also, the girls had some really good acting skills.
D4: get up and dance
This serial truly inspired us to keep our dreams alive and follow our hearts no matter how hard it gets. The love that Niharika had for dancing could not be suppressed at any cost, and her idol Mikhail helped her overcome a lot of difficulties. The way Niharika fought against her family to pursue her dreams is moving.
We have tried to put in as many serials as we could. However, we might have missed some, but again, that is the whole point of this article, missing things you once loved. Jokes apart, we loved going down memory lane, and we hope you all do too. Here's to teenagers and all the things that made our lives exciting back then.
For more such interesting content, follow us on Instagram and Facebook.
Also, read: