How often have you been in that awkward situation where you sit down to watch a series with family, but a steaming scene appears on your plasma screen? 
Many times, right? We have you covered this time so that you do not find yourself trapped in awkwardness anymore. Here is a list of 18+ series that you undoubtedly should not watch with your family.
18+ Series That You Undoubtedly Should Not Watch With Your Family
18+ Series: The Five Juanas
The tv series, The Five Juanas is rated TV-MA for Strong Sexual Content, Nudity, and Language. The plot revolving around five women from different places having the same name is not an ideal watch with family because there are sexual acts and graphic scenes of sexual harassment, which is not ideal for people under vale18. 
18+ Series: Bonding
Raunchy and irrelevant, this quirky series is a dark comedy that highlights intense sexual fantasy scenes, including bondage. There's a lot of drinking, vaping, cuss words, drugs, and marijuana use which are not ideal for watching with your family. 
18+ Series: Newness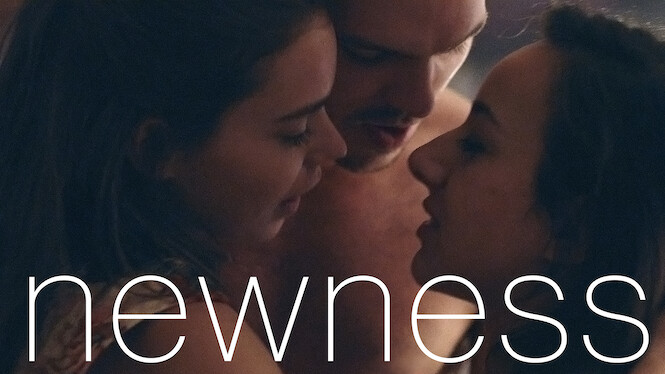 There is a lot of explicit sexual intercourse in this series, including moaning and nudity. There are instances of drinking, which might make it awkward with your family, including parts where the main characters argue intensely.
18+ Series: Sex education
Sex education is the most anticipated series of the year. There is nudity, foul language, even entire frontal view genitalia, sexting, and things our family does not need to know about and assume that we know!
Do you remember all the awkward conversations with your parents every time they wanted to have THE TALK! You skipped it then, but Jean Milburn's conversation with Otis will trigger your parents to talk again.
18+ Series: Sex/Life
The show Sex/Life premiered on the Netflix streaming service, and all we can say is that it is rightfully rated for adults. You can repeatedly go back to the elevator scene, but be cautious not to do that in front of your family! Most likely from the sources, the actors, Brad and Billie, are dating off-screen, making their chemistry on-screen even more drool-worthy.
It's romantic, passionate, sensual, and realistic, with the main plot revolving around Billie's mega-rich, super successful ex-boyfriend Brad who also has an Australian accent!! The cherry on the top, isn't it? That is not all, and the flashbacks include the pair getting it on in any place possible to have it on earth's surface.
18+ Series: Elite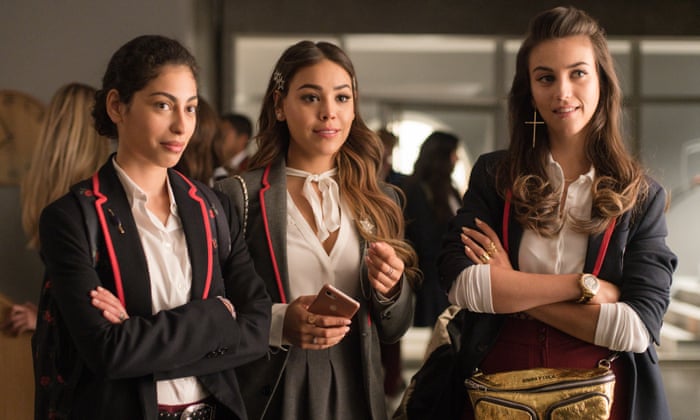 According to IMDb, this Spanish show had a frequent occurrence of sex and nudity. The film also includes murder with bloody consequences, which might not be appropriate for many people. Alcohol and drugs are also recurring in the series, with issues like incest, homophobia, Islamophobia, classism, bullying, illness, and mental health, to name a few.
18+ Series: Bridgerton
This series has been rated for a mature audience as it contains graphic violence, crude language, and sexual content. This series includes a duel between two characters and several boxing scenes. There's also death, but nothing is shown on camera. However, Daphne's desire for the duke of Hastings is not meant to be watched on a big screen with family. 
18+ Series: Dark desire
It is one of the hottest Netflix shows to watch this year. This series is erotica with a pinch of thrill and suspense. The narrative flattens at one point, but the explicit sex scenes don't, making it unsuitable to be known as a family film. 
18+ Series: Valeria
Valeria was trending on Twitter for the actress Iglesias with her pictures being the most searched. Once you start watching Valeria, it isn't easy to look away from Iglesias' off-the-charts magnetism as he attempts to seduce the series' titular heroine, married author Valeria. The film is full of the mechanics of sex. It also captures the sharpness of desire that makes sex so compelling in the first place.
Also, read
18+ Series: Who killed Sara
the trailer of this series should only have been left out for the adults because of the repeated sex scenes and not forgotten the suicide. Between the murders, homophobia, violence against women, and gratuitous sex, "Who killed Sara" is an absolute no for watching it with people under 18 or family. 
Hope this list can help you out. However, all the best if you ever find yourself trapped in an awkward experience with family while watching something apparently "inappropriate".
We provide such movie recommendations on our Instagram, check out here:
View this post on Instagram
For more such interesting content, follow us on Instagram and Facebook.
Cover Image: Sex/Life/De Milo Films/Little Ruke
Also, read: