Growing up, we all must have seen many Bollywood comedy movies that have become comfort films over the years. Every time you watch them, it feels like you have watched them for the first time, and it leaves a huge smile on your face in the end. This article will list some of such all-time favorite Bollywood comedy movies from the 2000s that we all must have watched and loved.
10 All Time Favorite Comedy Movies of Bollywood From The 2000s
Hera Pheri, Phir Hera Pheri
Any list of Bollywood comedy movies is incomplete without these gems. Where Hera Pheri's strengths are the characters, narrative, and subtle humor, Phir Hera Pheri emphasizes the characters and funny one-liners by them, making the franchise a perfect blend of fan-favorite cinema.
Welcome
One of the most popular Bollywood comedy movies in the meme world, Welcome has a special place in every 90s and early 2000s kid. Majnu bhai's painting, Uday bhai's control, Akshay's "Bhai Sahab ye kis line mein aagaye aap" and "Miracle miracle" are just a few examples of how an entire generation is a fan of this legendary film. The entire cast, humor, and certain scenes are still discussed.
Bhagam Bhaag
Consisting the hit trio of Paresh Rawal, Akshay Kumar, and Priyadarshan, and to top it off, the cherry on the cake, Govinda. Bhagam Bhaag is still one of the most loved Bollywood comedy movies. Also, the supporting cast of Rajpal Yadav, Asrani, Manoj Joshi, Shakti Kapoor, and Razak Khan makes you roll on the floor laughing.
Dhamaal
A classic slapstick comedy, Dhamaal entertains you with its hilarious and memorable characters and unforgettable scenes, such as the one involving Vijay Raaz, who is guiding the father-son duo to fly a plane and keeps you intrigued till the end with 'W.'
Munna Bhai, Lage Raho Munna Bhai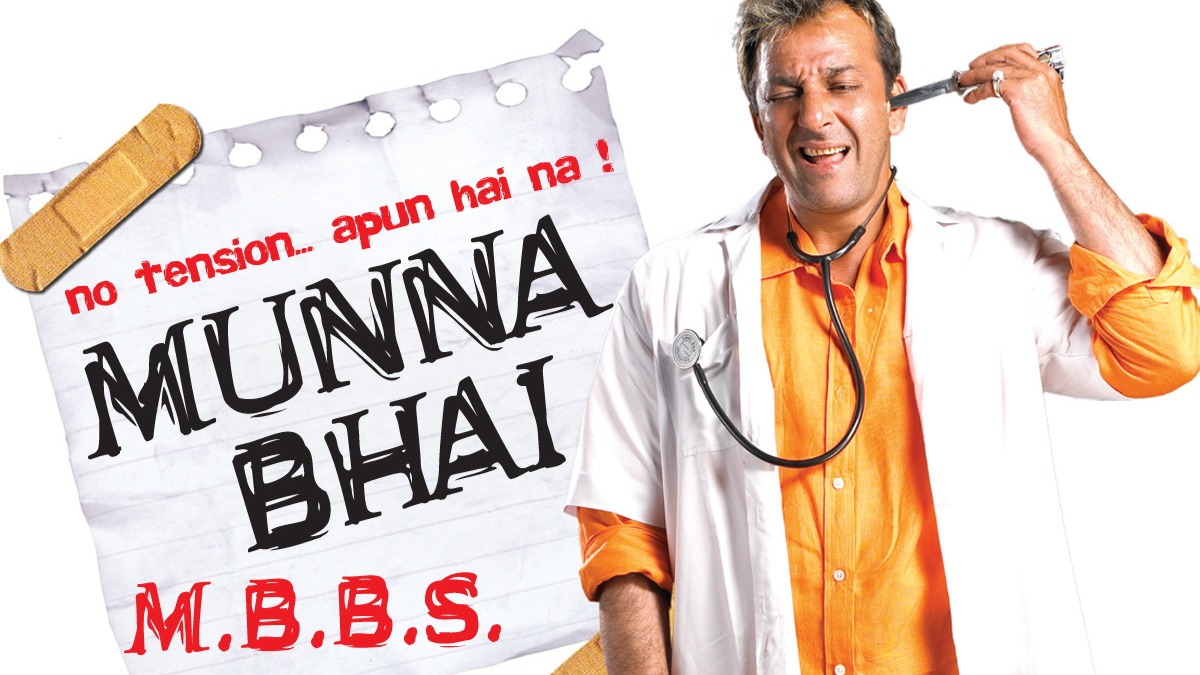 Munna Bhai MBBS changed the way for comedy films with its unique plot and amusing characters that served humor differently. Similarly, Lage Raho Munna Bhai was also amazing and crossed the predecessor's pedestal. Even today, audiences don't stop talking about Munna's suave, Circuit's antiques, and Dr. Ashtana's panicky laughter.
3 idiots
Another Rajkumar Hirani film that completely changed the Indian Box office game and broke the Rs. 200 crore barrier, 3 idiots isn't just a great Bollywood comedy movie but also a brilliant satire on the Indian education system. The film that gave us so many laughs made us cry out loud and gave us a mantra to live by – Aal izz well
Golmaal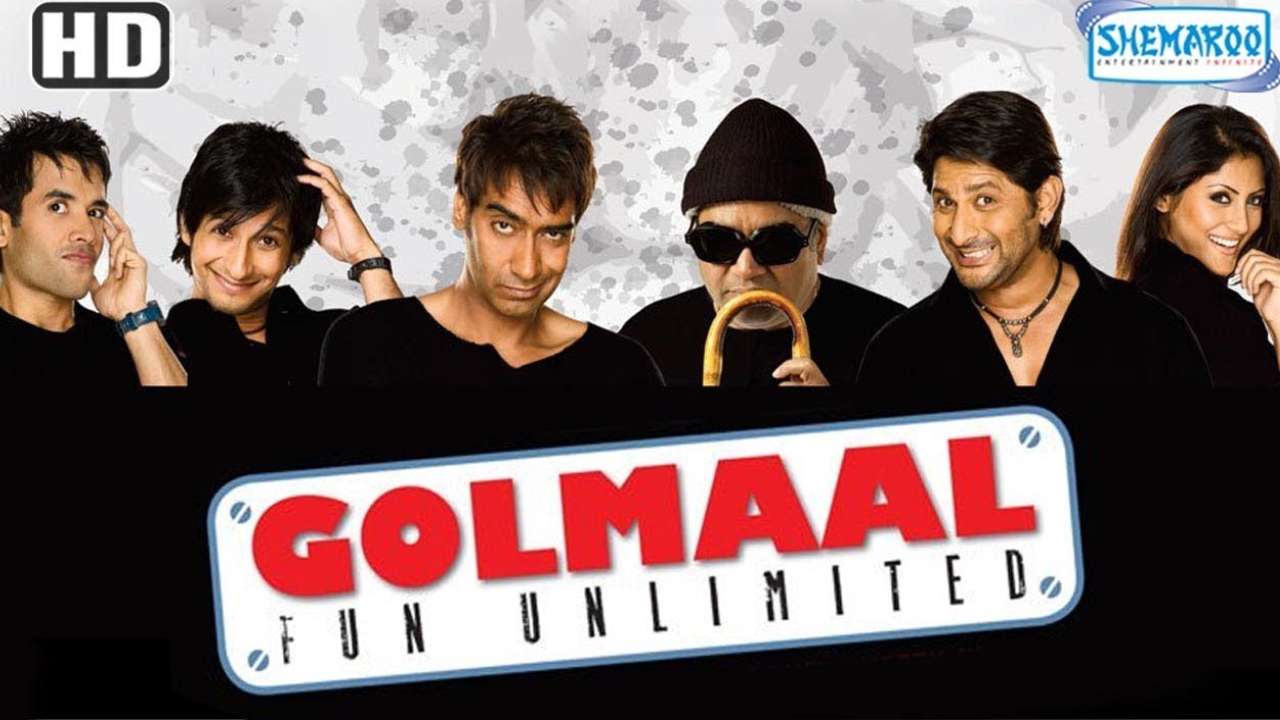 The first installment in one of the biggest Bollywood franchises is a cult classic. Excellent star cast, funniest scenes, and a great soundtrack are all Golmaal is about.
Khosla Ka Ghosla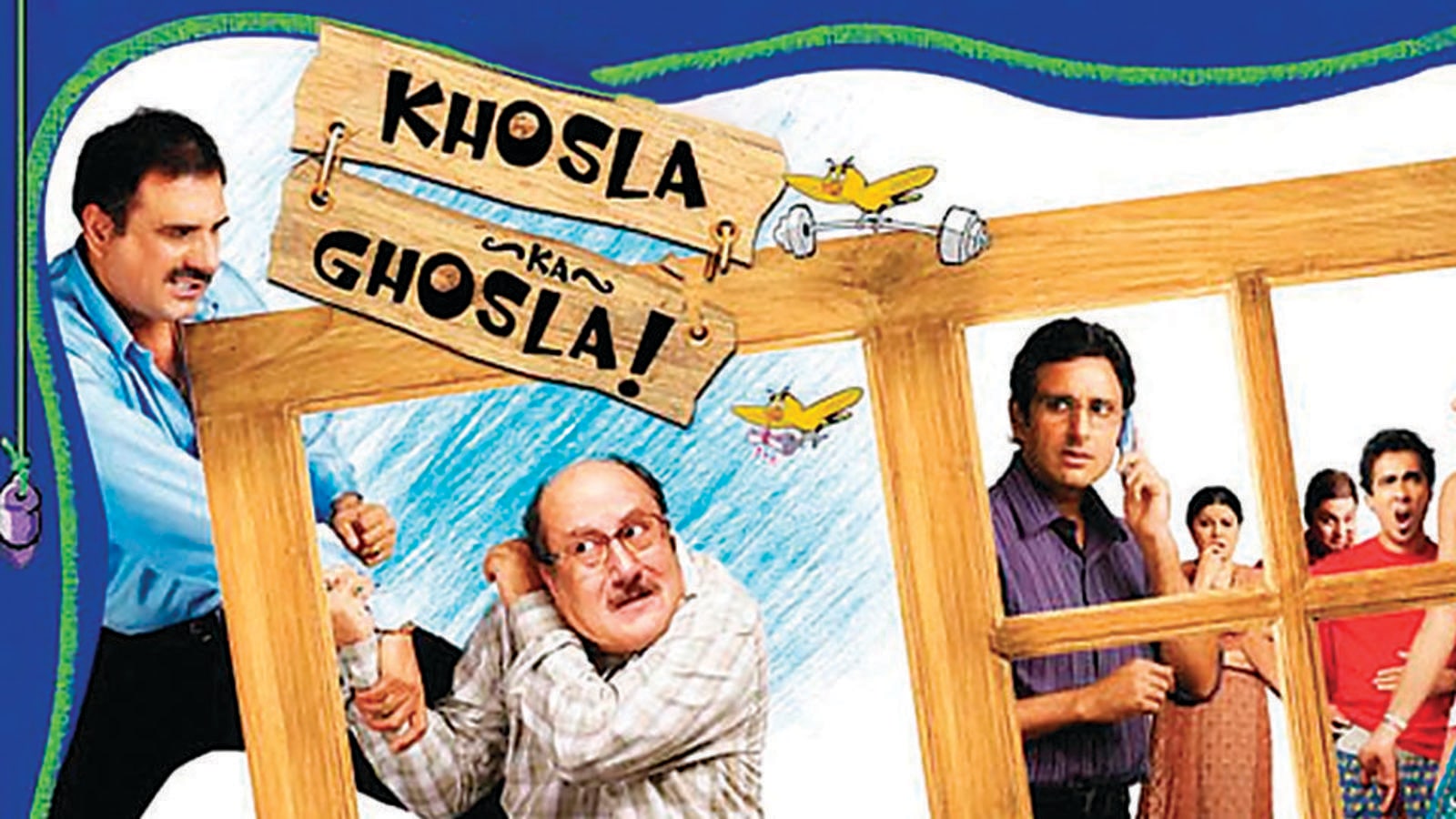 The national award-winning film showcases the rampant corruption in the construction business and how a simple middle-class family, tormented with the same problem, sets out to fix it, it is a masterpiece! With great direction, amazing performances, and a relatable story, this is easily one of the best comedy movies in Bollywood made.
Chup Chup Ke
Another fan favorite that keeps trending in the meme world, Chup Chup Ke, is a hilarious ride and offers many funny moments that can't be easily forgotten. The funny combination of Paresh Rawal and Rajpal Yadav makes the film a must-watch.
Hungama
Another Priyadarshan film that can be watched countlessly, Hungama is funny in every frame. Memorable characters, out-and-out comedy, and a staple, bizarre and chaotic Priyadarshan climax make this film one of the best in the genre.
How many of them have you watched? And, What are some of your all-time favorite Bollywood comedy movies? Let us know in the comments.
For more such interesting content, follow us on Instagram and Facebook.
Also, read: