Acclaimed as "Home of the Youth," The Indian Idiot by Charansh Juneja is probably the only reason that made news less intimidating and more intriguing. When the biased and chaotic news channels disconnected the youth from the real news across the world, part-time memer and full-time visionary Charansh Juneja decided to bring about a revolution. A revolution that kept the youth apprized but in a GenZ style; a revolution known as The Indian Idiot.
We have all come across TII's Instagram or Facebook page. This Instagram page has captivated young minds with real global issues in its quirky and unique style. Though we all know them for the memes and pop references, there's a lot more to know about The Indian Idiot.
Don't worry; we got your back. Here are all the things you need to know about The Indian Idiot.
What is The Indian Idiot?
The Indian Idiot is a social media page run by Charansh Juneja and his team that presents news, recommendations, and almost everything in between in byte-sized versions and GenZ lingo. Known as the "Home of the Youth," this page discusses pop culture, world news, mental health, music, art, films and shows, memes, and much more. They look forward to being a community for the youth rather than just an Instagram page.
The Main Idiot: Charansh Juneja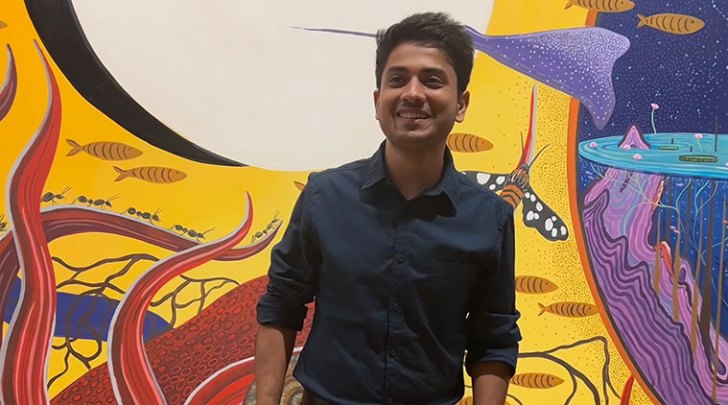 He's rather a visionary than an idiot, founder, and curator Charansh Juneja embarked on his content creation journey as a memer on youtube, making funny film crossovers, and a blogger who shaped his thoughts through his words. During the pandemic, he expanded his The Indian Idiot as a social media page, entertaining and enriching young minds. Today, he is one of the most admired creators, well-known for his wit and vision.
What does TII have in Store for us?
Well, a lot! Charansh Juneja and his team enunciate important issues with sheer sensitivity and creativity. With segments like "for the lulz" and more, they enlighten the readers and cater to a quick laugh. The best segment on their page has been the "News that you may or may not have missed today," where they curate worldwide news every day into mini GenZ versions! Isn't that Crazy AF, Fam!
Besides this, the page has got some amazing recommendations. Be it Bollywood films or OTT shows, you will absolutely love their recommendations. Folks at TII also curated some amazing Spotify playlists to help you fall asleep, a quarantine playlist, songs for instant dopamine, and lots more. Their posts will not only make you giggle but also make you nostalgic.
The inspiration behind the social media page
Founder Charansh Juneja in an interview said that the internet helped him deal with his social anxiety and connected him to like-minded people. Through his page, he wishes to create a community that would make everyone happy and joyous. With such a great prospect, TII has a family of over 900k on Instagram, 1.1 million on Facebook, and a discord channel that will keep you entertained all day.
With its funny and amazing memes, team TII has also created magic for brands like Netflix, Tinder, OYO, and many more. We know that you already follow The Indian Idiot, but if you don't, you are missing a lot, fam. They are much more than news, memes, recommendations, nostalgia, and trends. We are sure you gonna love them!
So go on and follow them on Instagram and Facebook! And remember, "Stay Happy, Stay Idiot"  
For more such interesting content, follow us on Instagram and Facebook.
Also, read: