Content creation has popularised many underrated genres in India, with Travel being among the most popular. While most of us spend our days of leisure scrolling reels, some go out of their comfort zone and take the less traveled roads in quest of amusing cultural, social, and scenic gems. Be it through reels or detailed videos, travel vlogs are surely one of the most watched contents on the internet.
With so many travel vloggers around, it might be difficult to choose the right ones. Well, keep calm, as we have brought to you 8 amazing Indian Travel vloggers who will entertain you and make you plan your next trip soon!
8 Amazing Indian Travel Vloggers Who Will Get You
Off Your Couch
Ronnie and Barty
Have you ever wondered how fantastic it is to travel with your partner? Well, this husband-wife duo has surely proved it to be wonderful. Based on the hilly terrains of Manali, this Indian Travel vlogger duo beautifully chronicles their everyday life and unique quests on some less traveled roads. Be it snowy mornings from Manali or the scenery of Thailand, this channel has a lot in store for you.
Started by Rohan Thakur and Bharti Bahrani, this youtube channel portrays an aesthetic experience with some amazing photography and filming. Since 2017, this channel has grown to more than 340K subscribers and more than 2 million views. If you want to witness some amazing picturesque travel views, this channel is for you.
DesiGirl Traveller (Priyanka Chandola)
When amazing visual storytelling comes with a detailed guide to travel, it creates some wonderful experiences, just like Priyanka Chandola does. This Indian Travel vlogger is popular as DesiGirl Traveller across various platforms. Her videos are amazingly filmed, highly elaborated, and surely a treat for all of us vacationing on our couches.
With more than 3 million views, Priyanka Chandola documents her travel experiences uniquely and captivatingly. Besides traveling, her videos are known for budget food and budget shopping hacks that are certainly helpful for all the traveling shopping bugs out there!
Hopping Bug (Nitish Sharma)
Fun, wonderful and distinct can be one the few words to describe this Indian Travel vlogger. With some eye-pleasing cinematography and editing, Nishit Sharma, popularly called Hopping Bug, has taken travel vlogs to the next level. Cinematic shots, along with Nishit connecting with the locals, make his videos truly heartwarming and unique. While all his travel vlogs are amazing, his international trips are a must-watch for all.
Since 2016, along with travel videos, Nishit has also given his viewers tips and tricks on upskilling their filmmaking skills, and no wonder that has gained him over 2.3 million views and 200k subscribers on youtube. If you love aesthetic videos along with some local connections to a place, this channel is surely for you.  
Varun Vagish
With more than 1.5 million subscribers, Varun Vagish is a popular travel vlogger hosting the youtube channel Mountain Trekker. Varun Vagish is an ex-journalist who gave up his job to follow his passion for traveling. His zeal to explore the world led him to travel to various countries and unique places.
His unparalleled storytelling portraying the confluences of culture, eco-friendly tourism, and pocket-friendly hacks to travel has got his videos over 20 million views on youtube. He was honored with the National Award by the Government of India for promoting eco-friendly tourism across the globe.
Radhika Nomllers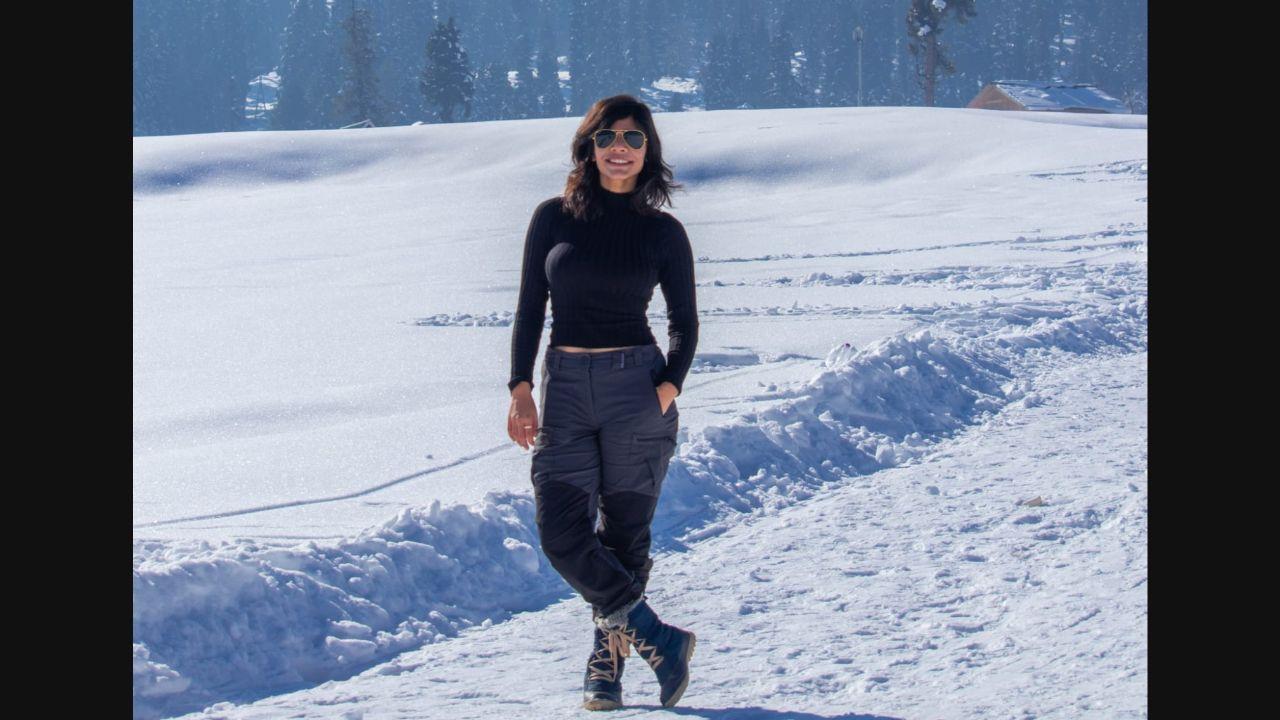 "Adventure fuels my soul," says Radhika, for whom travel is more than just leisure. Initially, she started documenting her travel experiences as a blogger. After collaborating with various travel companies, she started her video content creation on youtube in 2019. 
Ever since then, she has redefined travel in her unique way. For most, when traveling is just for leisure, Radhika has pushed her to new adventures in her trips. Be it flying high as a paraglider or going deep down the oceans as an advanced diver; she has experienced it all. Her vlogs are entertaining and insightful and will surely get you off your couch! 
Nomadic Indian (Deepanshu Sangwan)
Planned trips? Nah, that phrase is undoubtedly missing from the Indian travel vlogger Deepanshu Sangwan's dictionary. In 2017, borrowing some money from a friend, Deepanshu started his traveling career just to take a break from his CAT preparation. Today, with more than 1.5 million subscribers and over 20 million views, Nomadic Indian is one of the most loved travel channels.
Since 2017, Deepanshu has traveled to over 12 countries like Iran and Afghanistan and has brought up the cultural aspects and tourist attractions of all such amazing places. Most of his trips are unplanned and based on hitchhiking. Maybe that's how he ends up with picturesque views and unique lands! 
Tanya Khanijow
Being a solo Indian travel vlogger from Delhi, travel for Tanya Khanijow is more than just visiting places. The confluence of various cultures and heritage of a land captivates her to travel. Tanya Khanijow has not only vlogged international trips but has also traveled to various off-beat places across India.
Beginning her career in traveling as a side hustle, Tanya Khanijow today has more than 1 million subscribers and more than 600k followers across social media platforms. So if you are looking for an Indian Travel Vlogger with amazing experiences and important travel hacks and tips, Tanya Khanijow is a must-watch for you.
Monkey Magic (Raunaq Sahni)
This is hands down the fastest-growing travel channel in the country. It was in 2022 when creator Raunaq Sahni decided to document his 100 days of travel across India. This series has some of the most bizarre yet amazing experiences across North Eastern India, Kerala, and parts of Himachal. Raunaq's videos aren't just travel vlogs; they portray what India and its people are about. 
Initially beginning, in 2016, Raunaq worked primarily as a video editor after passing out from film school. Last year with his unique ideas and amazing storytelling, his channel gained over 1.6 million subscribers and over 4.3 million views. This channel will not only awe you with travel videos but will also instill some great ideas in your mind.
Let us know in the comments below your favorite Indian Travel Vlogger, and also let us know when you are planning your next trip!
For more such interesting content, follow us on Instagram and Facebook.
Also, read: