Seldom do we come across Bollywood movies that inspire us and compel us to live vicariously through them. Zindagi Na Milegi Dobara, by Zoha Akhtar, is one such Hindi movie that has reconceptualized the notion of friendship, voyage, and road trips. Concepts of traveling and introspection take the lead throughout the movie. It flares the wanderlust, thus making it one of those movies which we can watch anytime but with the same level of entertainment as we had for the first time. The most important thing it highlights is that you will miss out on something amazing if you don't explore much.
Let's dive into the memories of that lively road trip to Spain and dart a look at the lessons we've learned so far from the wanderlust musketeers of Zindagi Na Milegi Dobara.
Travel Lessons From Zindagi
Na Milegi Dobara
Love Your Friends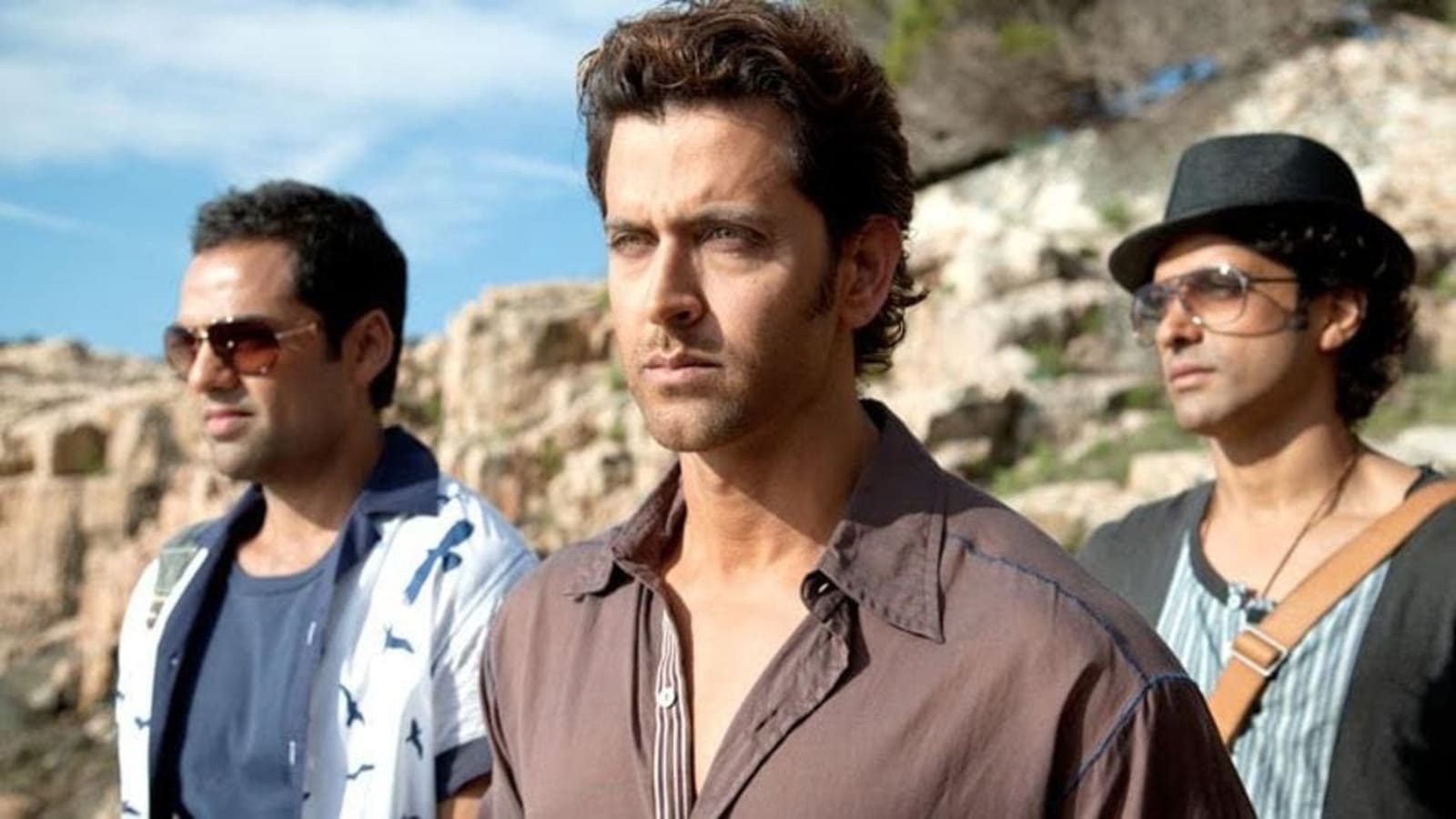 The movie itself is a perfect bow to friendship. No matter how hard is the series ebb and flow, we can conquer it together. Friendship isn't based on your background. The trio had a successful investment banker, a wealthy businessman, and a writer. Aren't we missing the fact that all of them had distinct personalities?
While Farhan is portrayed as an introverted and fun-loving guy, Hrithik, on the other hand, harbors the traits of an introvert and serious individual. Despite all such differences, they managed the trip with utmost mutual love and fun.
YOLO
Doesn't it seem that the movie title is the translation of YOLO? You Only Live Once, and you won't get that life again. So why not live it to the full? In this fast spear world, where everyone is rushing behind money, it is essential to take a break. Make new connections, explore new places, and garner new experiences. Ultimately, the break will assist you in discovering something new in yourself!
Create Memories
Some memories can never be erased, and those memories make us cherish our life even more. No one among us can ever forget the school time memories when we used to go on picnics, and we just need a sneak peek at the old pictures to dive down into memory lane. Similarly, one cannot forget the trip to hills or beaches with their friends. Imagine scrolling through your Instagram and stumbling upon those posts, chilling with your friends, and raising a toast to your life.
Focus on making your life larger, not longer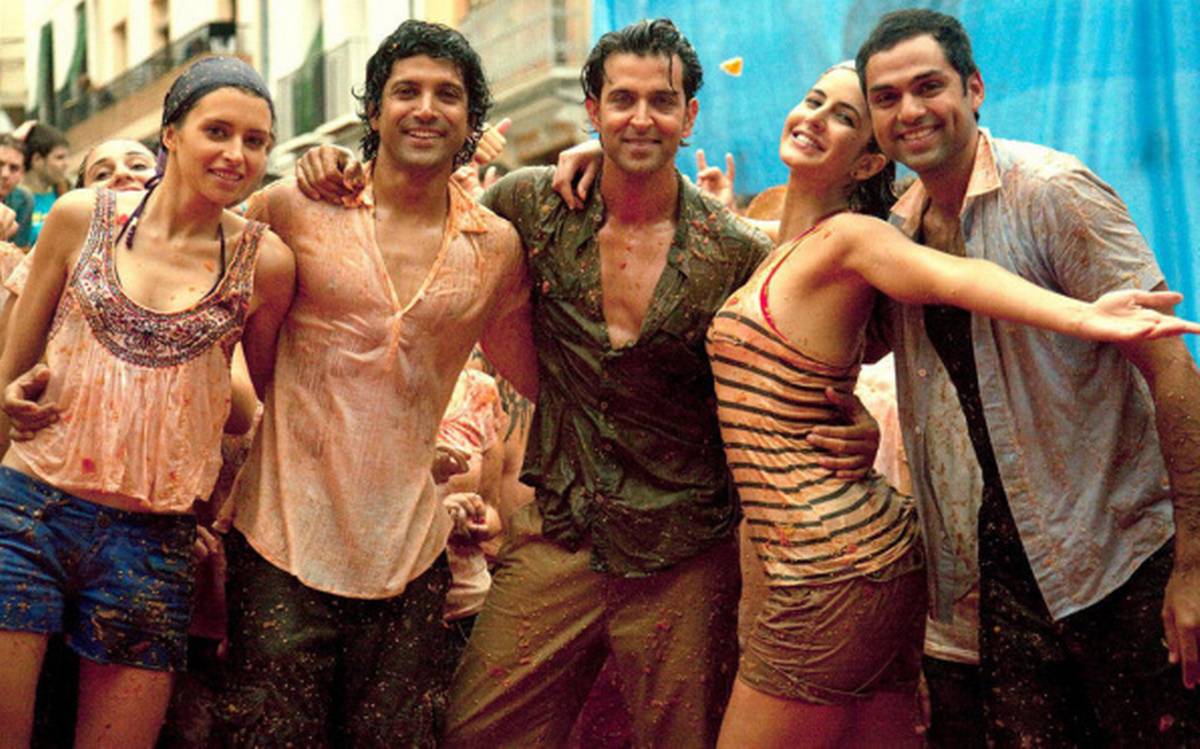 The central theme of Zindagi Na Milegi Dobara is to live every moment of your life to the full. The trio says, "Live Your Life King Size." Ornate those moments of fun, rather than struggling with your work and procrastinating the 'fun' moments.
If you're on a trip, you should emphasize living the moment instead of focusing on clicking pictures. You've taken the time out to spend some moments away from your monotonous routine, get over that phone & social media, and enjoy the solace.
A road trip with your chaddi buddies is a must-must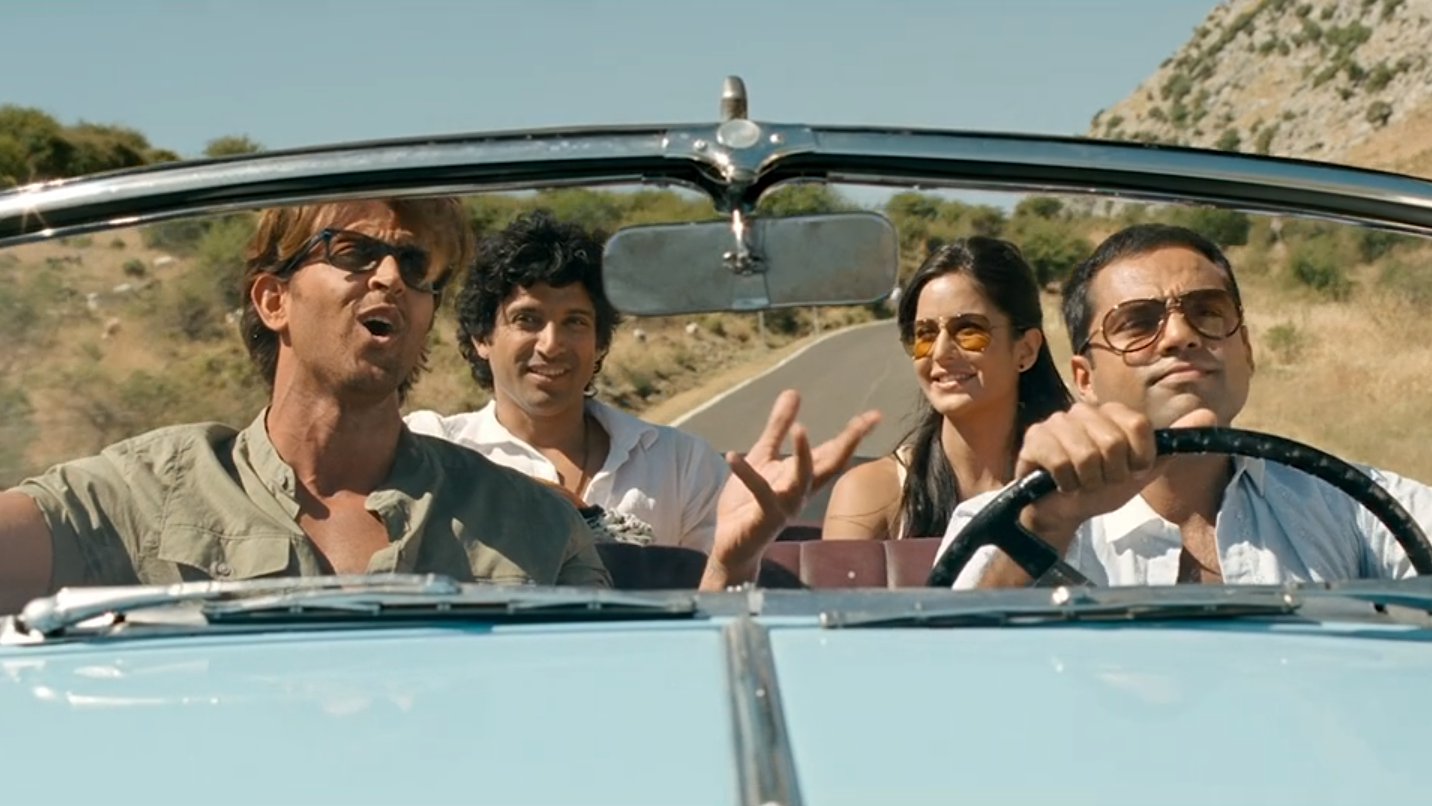 A road trip at least once in a life with your buddies is the best thing since sliced bread. If your group is also a trio, then the best that will happen would be two of you pulling the legs of the third, sharing those childhood jokes while having tea on a highway tapri, and fighting over the playlist during the whole trip.
Face your fears
The best way to eliminate your worst fear is to face them. Everyone has their own fears, unwilling to challenge them, but it's someone close to us only who can help us tackle them. Similarly, in this movie, the three friends decided to indulge in an adventurous sport they feared the most and dared the other two to do it.
This instance is the perfect example that not only you'll overcome your deepest fear but also you might gain something really powerful. Remember, Hrithik went scuba diving, despite his hydrophobia? The result was far more than getting over his phobia, and he found his love at that time. Briefly, you never know what you are missing because of your fears, unless or until you try to face them.
Don't hold back, do what you love
This movie gives the most important lesson, 'Do what you love. It is the life that will correct your acts when needed. All that is imp is to live your life as freely as possible, even if that seems to others the wrong way of living. At last, what matters is your mental peace and happiness. All three had packed up schedules, but they were doing what they loved the most.
Forget the past grudges
If you're going out with your friends, it's best to forget the old grudges and not sulk over them. Both Farhan and Hrithik are shown being making attempts to get over their bitter past and move on to enjoy their time.
Having made it till the last, everyone will have the urge to watch Zindagi Na Milegi Dobara again. I couldn't refrain from watching it more than once while writing this article. Every time we watch it, the enthusiasm remains the same, but we learn a new lesson from the movie.
What lessons have you learned from Zindagi Na Milegi Dobara? Share those in the comments.
For more such interesting content, follow us on Instagram and Facebook.
Also, read: