Global Music Festivals are the best way to promote and showcase musical talents across the world. While Music festivals are expected to comprise performances, some festivals have been popular for building up communities, promoting world peace, and raising awareness, all through music.
Energetic ambiance, designer stages, and over-the-top production make the fans dance and groove and help them connect with their favorite artists and like-minded people. These Global Music Festivals also encourage and explore other art forms, like visual arts and theatre, that create a very engaging and immersive ambiance.
While there are plenty of music festivals across the globe, some have grown out to be fan favorites with their lineups and organizations. If you are planning to visit a stunning music festival, this is for you. Here are 8 Amazing Global Music Festivals That Every Fan Wants To Visit!
8 Amazing Global Music Festivals That Every
Fan Wants To Visit
Tomorrowland
Hosted every year at De Schorre Recreation Park in Boom, Belgium, Tomorrowland is one of the biggest and most popular EDM Global Music festivals across the globe. Founded in 2005 by two brothers, Manu and Michiel Beers, this Global Music Festival is popular for its star-loaded lineup, creative stages, and dreamlike atmosphere. Tomorrowland is mainly a summer festival, mostly during late July, lasting two to three weekends. 
Besides artists like Martin Garrix, Tiesto, and more playing at the festival, it is popular for hosting a very friendly community of music lovers and creating a very creative and wonderful atmosphere for them to connect. Tickets for the festival usually range from 88 euros to 110 euros, and the tickets don't wait for anyone.
Also, read:
Coachella
Superstar artists, trendsetting fashion, and engaging creativity make Coachella the biggest Global Music Festival. Held in April, this festival lasts two weekends and showcases various musicians across genres and nations. This is held in California and is known to the fans for its top-notch production and star-studded lineups. Along with music, this also gives the visitors an amazing and vibrant experience of sculptures and installation art. Taking place for over 24 years now, fans across the globe eagerly wait for this festival every year.
This year, the Coachella Festival, for the first time, featured the very popular Punjabi Pop artist Diljit Dosanjh. His energetic performances enhanced the festival's vibe, and other popular artists were seen shaking their legs during his performance. A ticket to this festival costs around $549.
Lollapalooza
This Global Music Festival is popular for its extravagant celebrations and star-loaded lineup and for its contribution to activism. The Lollapalooza Festival, held across multiple cities across the globe, was originated by Perry Farrell in 1991 and featured artists across genres like pop, rock, electronic, and more. Spanning over many days, this festival usually takes place at the weekends. 
The oneness of the festival is enhanced by making it a sustainable and recycled event. Moreover, it actively participates in discussions and debates on social issues like LGBTQ rights, climate change, etc. Artists like Ariana Grande, The Weeknd, and more have headlined the festival across cities like Paris, Chicago, and more. A ticket to the festival costs around $125.
Rolling Loud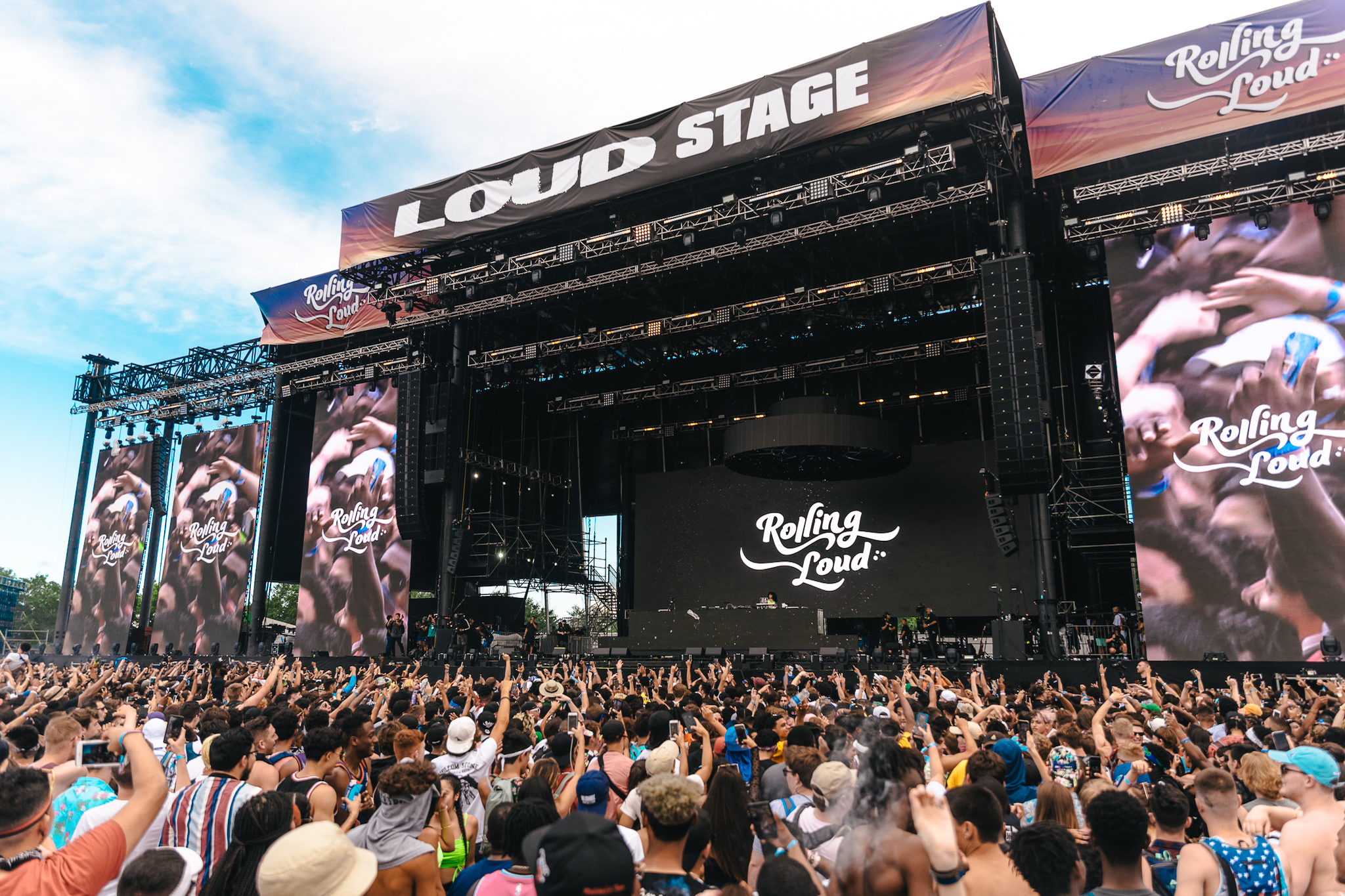 This Global Music Festival is the most anticipated Hip-Hop festival in the world. Founded by Tariq Cherif and Matt Zingler in 2015, this festival is known for showcasing popular hip-hop artists and upcoming artists, giving them a platform to grow. This festival is well-known for providing a highly immersive atmosphere and a fantastic community of hip-hop lovers.
The festival also integrates vibrant graffiti art and streetwear fashion to create an engaging ambiance. Held across various cities like California, Miami, New York, and more, this festival is usually held during the summers over a weekend. It has featured artists like Cardi B, Lil Wayne, Migos, Future, and more. A ticket to this stunning fest usually starts at $150.
Mysteryland
When extravagant productions, amazing artists, and diverse creativity unite, it creates something as stunning and fantastic as the Mysteryland Music Festival. One of the pioneers of EDM music festivals across the globe, Mysteryland began in 1993 in the Netherlands. Today this popular Global Music Festival occurs in various places like the United Kingdom, Dubai, and more. 
This festival featuring some of the most amazing and renowned artists, is a beautiful amalgamation of electronic music, art, culture, and creativity. This festival usually takes place during August and lasts for 3 days. The ticket price ranges from 305 euros to 335 euros based on the camping.
Glastonbury Festival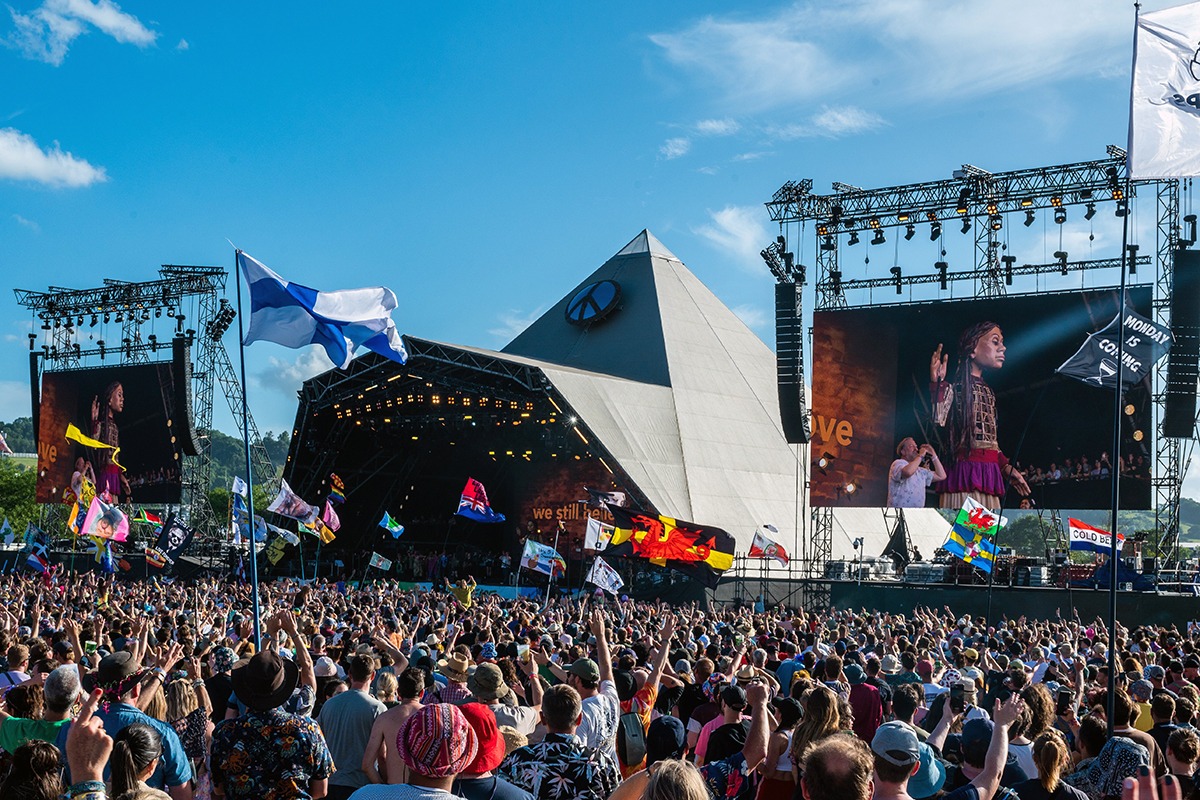 First held in 1970, the Glastonbury Music Festival is popular for its unique atmosphere, rich musical culture, and quaint setting. Held in Somerset, England, this Global Music festival occurs mostly during the summer and from Wednesdays to Sundays. This is one of the pioneering festivals of global music and features a blend of an extensive range of genres like rock, hip-hop, and more. It is known for featuring artists like Radiohead, Arctic Monkeys, Rolling Stone, and more.
This much-anticipated music festival has been awarded various honors for sustainably, eco-friendly, and creatively promoting music. This festival also houses other events like theatres, spoken words, debates, and discussions. On the map of Global Music, Glastonbury Music Festival is indeed one of the brightest spots. The ticket for this festival costs 280 Euros.
Newport Folk Festival
Accentuating the culture of folk music, this well-known music festival is surely on the bucket list of all music fans. Originating in 1959, this renowned festival is known for the performances of artists like Bob Dylan, Peter Seeger, Johnny Cash, and more. Along with world-class artists and performances, the Newport Folk Festival is known for focusing on American music's rich history and culture, which establishes the audience's connection with their roots.
Also being a platform for activism and discussions, this Global Music Festival has played a very pivotal role in the music revolution of America. The festival is known to have three stages- the main stage, the museum stage, and the harbor stage- all three witnessing a stunning blend of music and activism. A ticket to this festival in Rhode Island usually begins at $110.
Rock In Rio
Mostly when people hear the word Brazil, they think of football. But when music lovers hear the word Brazil, I'm sure this amazing Music Festival comes to their minds at first. Rock in Rio is one of the earliest music festivals that became popular for bringing some fantastic artists across genres together on the same stage. Featuring performances by AC/DC, Metallica, Beyonce, Queen, and popular local artists, this festival usually takes place during September and over 10 days.
It was first eventuated in 1985 by a Brazillian Businessman, Roberto Medina, and is now held in many popular cities like Lisbon, Madrid, and more. This popular event is famous for its production and lineups and is known for various charitable collaborations and humanitarian initiatives. A ticket for the festival ranges from around $190 to $240.
Let us know in the comments below which Global Music Festival is on your Bucket list!
For more such interesting content, follow us on Instagram and Facebook.