Most of us have grown up reading classical or romantic poems in textbooks – it could be Wordsworth's magical verses in 'The Solitary Reaper' or Robert Frost's 'The Road Not Taken.' Although formal education doesn't essentially introduce us to a lot of contemporary poets, it is needless to say there are many poets that you should know about – especially if you enjoy poetry.
Tennyson might have said, "for men may come, and men may go, but I go on forever," referring to nature, but it is pretty applicable to poetry (or any art, TBH)! So, don't worry if you are new to poetry or have loved it for a while – we have done the homework and shortlisted some poets from our time who you would love reading.
But poetry, romance, love, beauty? These are what we stay alive for!
8 Poets Whose Work Must Be In Your TBR-2023
Noor Unnahar
Image: Michael Kwan
Many of us have felt the emotion in these lines, but only Noor Unnahar can make something so beautiful out of this feeling. A Fine Art graduate from the Indus Valley School, Karachi, this 25-year-old poet is a master of metaphors. She beautifully combines several art forms to make her poems more meaningful – her illustrations are a vital component of her poems.
Focusing on some very relatable Gen-Z themes, she fuses digital art, doodles, Collage, and even sculpting with poetry and creates a kind of structural poetry that stimulates the eyes and the brain. That being said, she is the author of two books – "Yesterday I Was the Moon" and "New Names for Lost Things." You can also see some of her work on her Instagram. 
The city is forgetting you / which is to say / you should return home.
Tishani Doshi
Image: Ars Notoria
A dancer and poet based in Chennai, Doshi's work has an intrinsic rhythm – perhaps a result of the fusion of these art forms. She has authored around ten books, including fiction, short stories, and poetry. Her poems are poignant and deal with themes integral to the current times – violence against women, grief, moving cities and the cultural differences that come along, the monsoon, and Love in all its forms and beauty.
Her Books "A God at the Door" and "Girls are Coming Out of The Woods" have some of the richest works based on these themes – the latter was shortlisted for the prestigious Ted Hughes Award. Tishani Doshi has won several awards, including the Forward Prize for her Debut Book "Countries of the Body"; If you want to know more about her work, you can head on to Megha Rao's Podcast on Spotify – Poems to Calm Down to." 
Find the poets, my friend said.

…they could sit you down

And tell you how poems are born in silence

and sometimes, in moments of great noise.
Nikita Gill
Image: Deccan Chronicle
A British Poet, Illustrator, and Writer, Nikita Gill have published eight volumes of poetry, including "The Girl and The Goddess" and "Wild Embers." She offers a fresh and feminist view on love, fairytales, and, uniquely enough, Greek Myths. Her illustrations are often in sync with the poems and impact them visually.
An ambassador of National Poetry Day, she talks about how her poems are inspired by fierce feminist voices like Sylvia Plath, Maya Angelou, and the famous poet Robert Frost. She is also one of the most popular poets on Instagram, with 655K followers!
We are the blood

of the witches

you thought were dead…
Karuna Ezara Parikh
Parikh is a master of both spoken and written words, and her poems revolve around her experiences – she talks about the right and the wrong side of history, of war and its effect on people, and the little things we all encounter in our daily lives. She is also one of the co-founders of the Kolkata Based brand The Burlap People.
Imagine going back

to before the first panic attack

before the world revealed itself

as the flimsy neon-edged thing it is…
Jeet Thayil
Image: Deccan Chronicle
Born in Kerala, Thayil has moved cities and lived in different parts of the world in different phases of his life. He has written around 10 books encompassing several genres. His debut novel Narcopolis has won the DSC Prize For South Asian Literature and was shortlisted for the Man Booker Prize (2012).
In his Sahitya Akademi Award-winning poetry book "These Errors are Correct," he creates some heartfelt amalgamations of illustrations and poetry. Revolving around grief, loss, and how these affect one over time – many of his poems are confessional. While you get a glimpse of his life in his poetry, you can also see your own in some of them!
Listen! Someone's saying a prayer in Malayalam.

He says there's no word for 'despair' in Malayalam.

Sometimes at daybreak, you sing a Gujarati Garba.

At night you open your hair in Malayalam.
More Poets
Rudy Francisco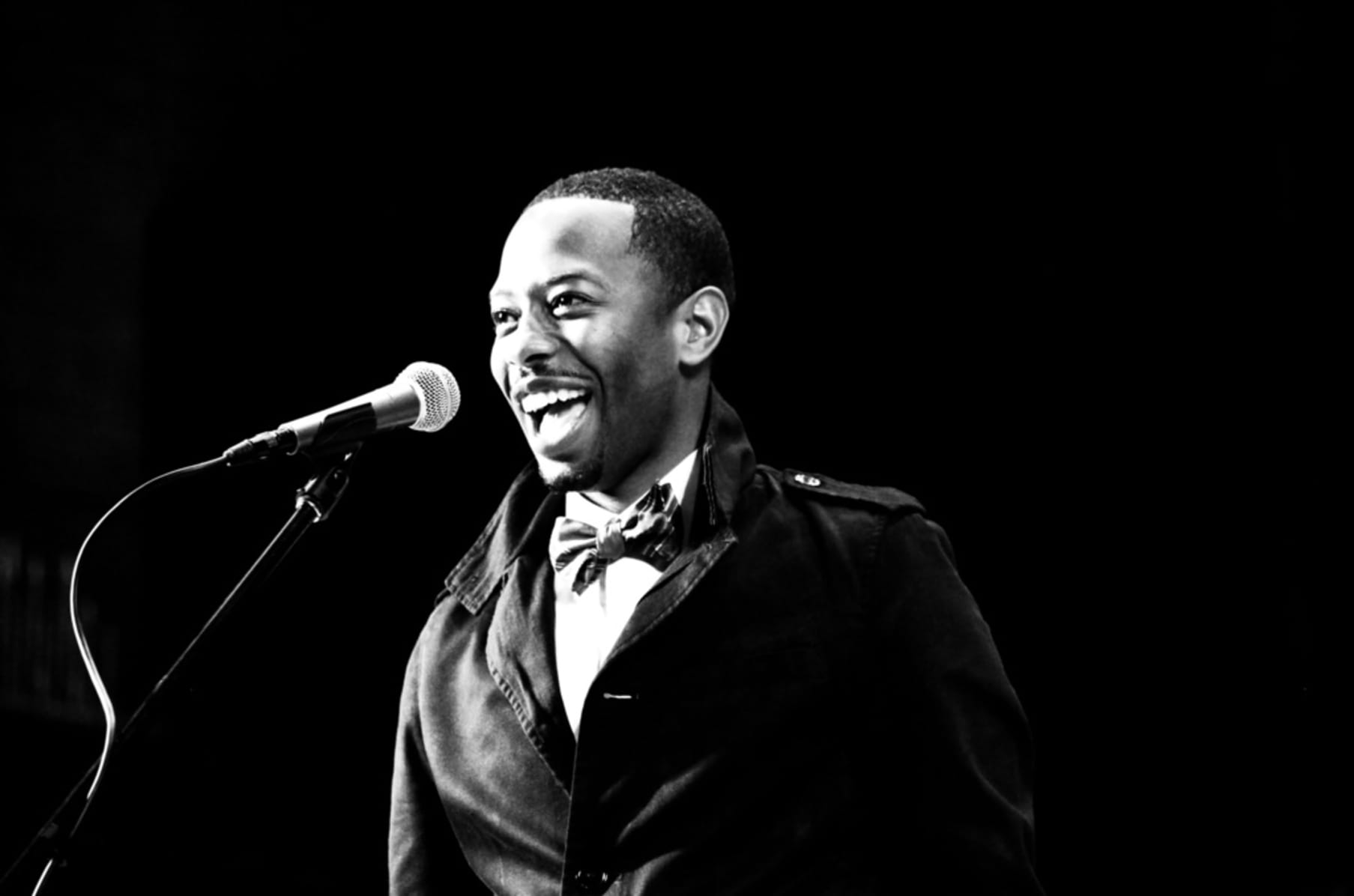 An American Spoken Word Poet, Francisco is known for writing on themes like love, racism, relationship with parents, and mental health – things we all find super relatable. He quit his job as a statistical analyst to pursue poetry full-time. Although his first book was published in 2013, he had his breakthrough after publishing his first full-length book in 2017 from Button Poetry.
An expert in confessional poetry (one of which is called "My Honest Poem," and it went viral), he is known to strike the right chords in poetry lovers. If you are a sucker for innovative but relatable poems, you should definitely read Francisco's latest book, "I'll Fly Away," where he coins a bunch of words that "should have been in the language but currently isn't."
There's always more than one way to cross the water
Ocean Vuong
Image: The New York Times

A Vietnamese-American poet and writer, Ocean Vuong writes extensively on his and his family's experience in post-war Vietnam. Being of a mixed race, his mum was in apparent danger of persecution once the war subsided. Hence, the family had to move countries until they found asylum in the States. His poetry is an ode to these struggles and a saga of settling in a foreign land.

Being the first person in his family who learned to read, he throws light on the differences that come along. Although Vuong is particularly famous for his novel "On Earth, We're Briefly Gorgeous," if you love poems, you'll notice how poetic even his novel is!

His popular poetry books include "Night Sky With Exit Wounds" and "Time is a Mother" – he writes about his queer identity, the feeling of not belonging, violence, war, and the trauma that comes along. If you are a fan of confessional poetry, you might end up falling in love with his work!
If we ever make it to shore, he says, I will name our son after this water.
Amanda Lovelace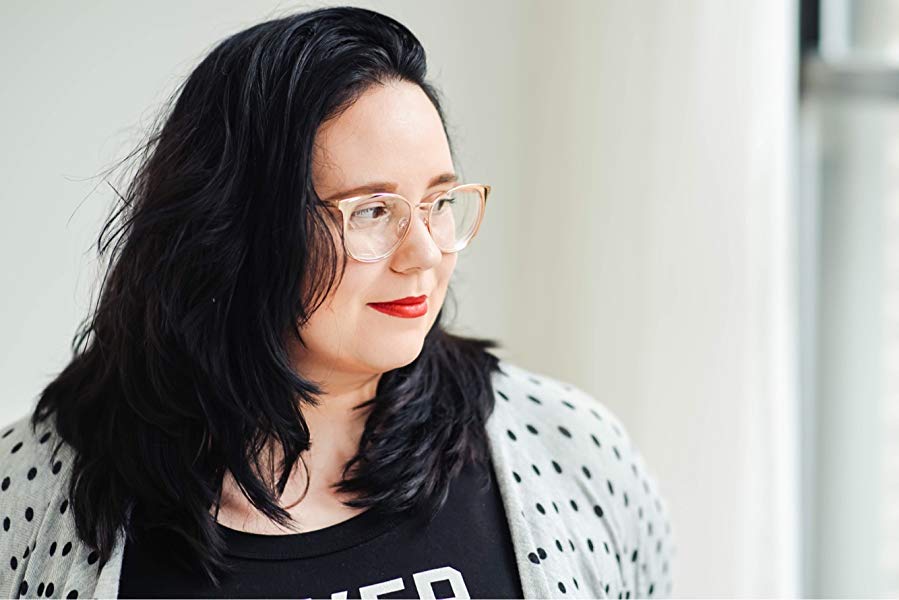 Image: Writing Routines
Amanda Lovelace initially became famous by posting her work on social media platforms like Instagram and Tumblr. Her poems often deal with subjects like sexual abuse and trauma and healing and its importance. Her feminist spin on popular tales and some Disney stories we grew up with is rather intriguing. Her poetry series "Women are Some Kind of Magic" and "you are your own fairy tale" are based mainly on these.
Her poetry tweaks heteronormative perspectives while she gives her readers a peek into what it is like to be a woman. Many of her poems revolve around her queer identity and witchcraft too. If you are looking for some fierce and bold words, you are at the right place. Oh! And you can totally put Emeline's Cinderella's Dead in the background while you are at it!
Grief clung to her like an old, itchy, faded, ill-fitting, hand-me-down dress.
For more such interesting content, follow us on Instagram and Facebook.
Also, read: