Yeh Jawaani Hai Deewani, a cliched Hindi masala movie loaded with romance, fabulous music, and spectacular landscapes, eventually became one of the finest coming-of-the-age Bollywood movies. YJHD movie is a perfect cocktail of Bollywood Divas, featuring sensational beauty Deepika Padukone and the adorable Ranbir Kapoor, YJHD has taught us numerous lessons and influenced our generation to a great extent.
Here are some life lessons from Yeh Jawaani Hai Deewani movie that tells us to live a free spirit life.
Life Lessons From Yeh Jawaani Hai Deewani
Live a free-spirit life in the present
We all have our list of goals, places to visit, and so on. Rather than bothering about what will arrive in the future, living in the present moment is better. Don't overburden yourself with thoughts of forthcoming, which might ruin your present moments. Embrace what you have in the present and live it to the fullest. Naina's dialogue says it all, "Jitna bhi try karlo Bunny, life mei kuch na kuch toh chhootega hi. Toh jaha hau wahi ka maza lete hai na."
Love yourself & overlook society's perception of you

There are moments in our lives when we feel barren and worthless, and you might feel alienated by the eyes of the people around judging you. However, we all go through this, and the best way to deal is to accept yourself. Naina teaches Bunny that however, he is, he is the best, and he should stop pitying himself, "Khud pe daya karna band karo aur khud se pyaar karna seekho. Tum jaise bhi ho, bilkul theek thaak ho." 
Travel more often and step off from the mundane
Getting out of your comfort haven often and exploring new things is the best way to give yourself a retreat. The real essence of life lies outside your comfort zone, and it only takes a small initiative to step off from the prosaic and discover new aspects of life. Bunny's dialogue is the real motivation for life, 'Kahin pahunchne ke liye, kahin se nikalnaa bahut zaruri hota hai. Sahi vaqt pe kaT lenaa chaahiye."
Trace the Personal & Professional life differences
Do not get tangled in making a career that sakes your personal life, and you forget to live. One should be capable of distinguishing between personal and professional life. A career is important, but what is the importance of a career where you come home dissatisfied from work? Remember, Naina is portrayed as a nerd, always engrossed in books. She even says, " Main apne aap ko Sunday ki chhutti bhi nai de sakti.. Itna padhna pdta hai mujhe", which is indeed not healthy. 
Listen to the heart's call – your courier to home
The heart's voice is the guiding light that motivates you to live your dream. Taking every single step as per your heart's call is the best feeling in the entire world. Following the unbiased guidance of the deepest emotions from the center of your heart will make you feel real happiness. The invaluable advice for Bunny – "Bas wahi karo jo aaj tak karte aaye ho.. Live your dream; apne dil ki suno", is something we all should follow. 
Never stop dreaming – the sky is yours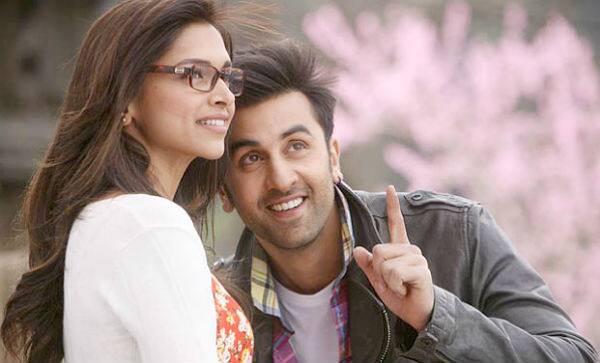 We all want something from our life, which is considered our dream. Each one of us exists to follow a dream. Never stop chasing the dreams that help you foresee a better future. In the movie, Bunny is an ideal character who lives to live his dream, "Mai udna chahta hu, daudna chahta hu, girna bhi chahta hu, par rukna nai chahta". Chase your dream, and never leave a stone unturned to accomplish that dream. 
Often, love is setting the boundaries free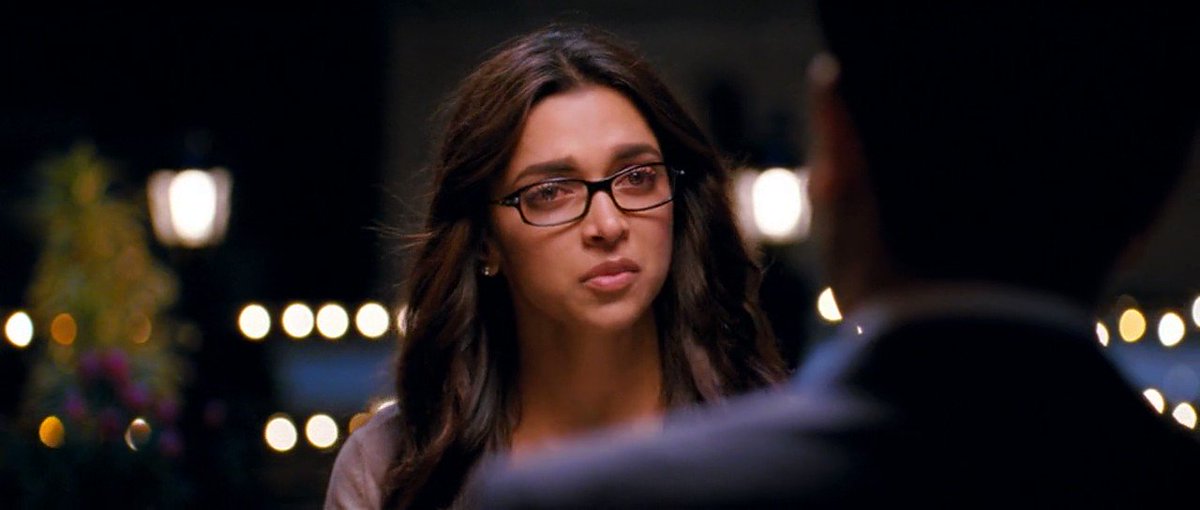 People who are meant to return will come back. Let go. A breakup doesn't mean the end of your life. Let them roam free; they weren't meant for you if they don't make a come back. Often, love is all about letting go! Naina says, "Takleef hui.. Lekin iss baat ki khushi bhi thi ki mai apne sath wapis yaado ka ek bada sa suitcase le jaa rhi thi.. Jinhe mai kabhi nahi bhul paugi."
Distinguish the boundaries & bondage
It's better to escape from captivity than sulk over it later. Never let your life become stagnant, and nothing in this world should restrict you from flying high to reach your dreams. Naina sets a perfect example, "Nahi bol payi.. Bas nahi bol payi. Mujhe jitna pyaar tha usse, usse kahi jyada usko apne sapno se tha". 
Love is inexorable – it will happen when it has to
You can not resist love, no matter how much effort you put in. If it is destined to happen, it will happen at any cost. True love always finds a way back. "Paris ko na bol dia. Tujhe haan jo bolna tha.. Risk nai lena tha boss, tujhe aur koi pta leta tou?" You don't know at which moment you will stumble upon your beloved. It's unpredictable but destined. 
Express your love, you never know when would be your last conversation
Express the love for your loved ones before it's too late. Nothing surpasses a dad's unconditional love for his son in this world. A mother can show her love, but a dad would never find it difficult to express his child's love publicly. Initially, they might not be happy with your decision to follow your passion, but they will do whatever it takes to make you happy and help you realize your dreams. Always respect your parents and spend time with your family as you never know what will happen the next moment. Bunny's words are the biggest lesson, "Kaash mai bata pata unhe kitna pyaar karta hu unse..". 
For more such interesting content, follow us on Instagram and Facebook.
Also, read: