In this article, we will be focusing specifically on how to watch movies with friends online. With the advancing technology, you can be in the comfort of your cozy one-bedroom apartment and still get together with your friends from around the world to have a movie night together (chats, laughter, and commentaries included)!
People around us love sharing experiences with their near and dear ones. Celebrating a festival, watching a movie, going cafe hopping together – and the list is endless. We say this knowing that even introverts like this once in a while! However, with career and job commitments – the distance between friends and family is ever-growing, and it is not always possible to be with each other like in the good old days. But who says you have to give up on these things just because of that? Get ready to relive those old childhood and hostel days. Read on.
How To Watch Movies With Friends Online
Netflix
Netflix is probably, without any doubt, one of the most popular OTT platforms right now and is owned by most worldwide. This fact is handy because it requires all your buddies to have a Netflix subscription before you can enjoy a seamless experience of watching movies with friends online.
You just need to install a chrome extension called Teleparty (or Netflix Party, as it was known earlier) and select the movie you want to watch. Once you and your friends have zeroed down on a movie everyone wants to watch – this could take hours, you just have to press the NP button on your screen, and that's it! Enjoy your synced movie night by sharing the link with your friends.
Amazon Prime
Amazon Prime has its own watch party feature that allows movie steaming for up to a hundred people! We are sure that is way more than the people on your friend list. Just make sure all of them have a Prime subscription to avoid missing out on this watch party. On a downside, Amazon Watch Party does not work with Internet Explorer or Safari and has a limited selection of movies that can be streamed. But other than that, watching movies with friends online using Amazon Prime is pretty straightforward. You choose a movie, pick a username to chat with, and invite your friends over to share the experience with you.
Disney+
If you and your friends are a bunch who have a strong emoji game – Disney+ GroupWatch might just be your next favorite streaming platform. It does not have a texting option, but there's no emotion that you can not convey via emojis, right? It is quick and conveys a lot without words. Everyone in the group must have a Disney+ subscription, which is all required to bridge the distance between your loved ones. A drawback of watching movies with friends online using Disney+ could be that it allows only seven viewers to join GroupWatch. But, if you, too, have just two friends you share everything with, get going!
Hulu
Hulu Watch Party is an online platform that works on all the common browsers, such as Chrome, Firefox, Safari, and Edge. If you have often wondered how to watch movies with friends online? – technology has never made it easier. Although Hulu Watch Party is restricted to viewing only in the USA, there is nothing a VPN can not solve. Other than that, there is no extension to be installed, and your friends need only an active Hulu account to participate in the special movie night (or day, whatever suits the group!). Lastly, Hulu Watch Party hosts up to eight viewers at a time and is a platform that allows unlimited talking (well, texting).
Scener
Scener is one of the best ways to watch movies with friends online. Why do you ask? There are multiple reasons. Firstly, this streaming extension is not limited to a single platform – it supports multiple platforms such as Netflix, Disney+, Amazon Prime, HBO Max, and many more. Cool, isn't it? Secondly, you can video chat! What is better than seeing your friends live during a movie?
Scener supports up to ten friends who can use video chat at a time, and needless to say, everyone should have a subscription to this streaming service. Now here is the best part – with Scener, you can put up an online public theatre with unlimited guests! Although they would not be able to video chat and will be limited to texting. 
TwoSeven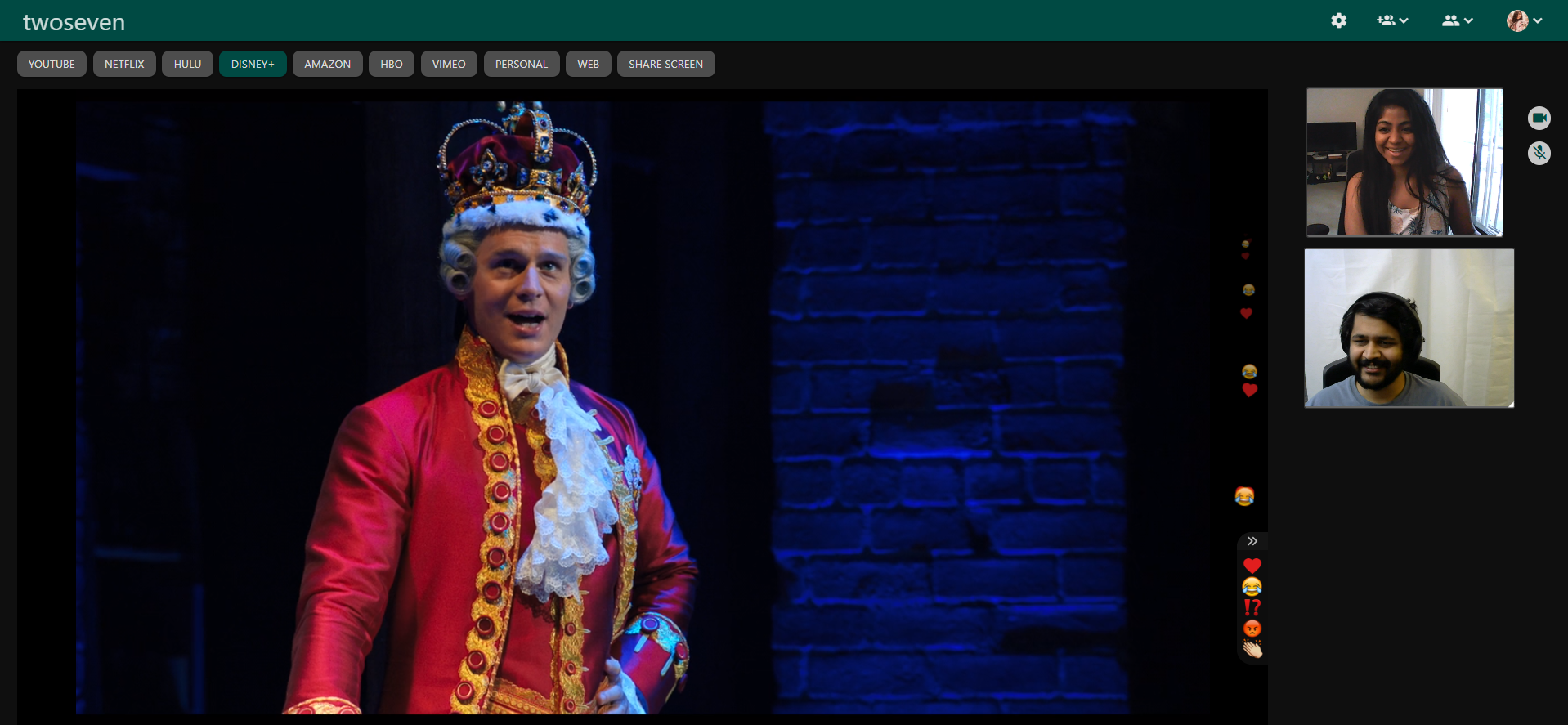 Another platform with a video chat feature – TwoSeven, has two main tiers. A free one for streaming platforms like Netflix, YouTube, AppleTV+, Amazon Prime, Crunchyroll, HBO Max, and Vimeo and a paid one for Disney+, Screenshare, and Hulu. Moreover, if you have downloaded movies, you can stream them for free too. What is the best part? TwoSeven allows unlimited viewers, so your 'watch movies with friends online' plan can go to newer heights! You just need to visit the TwoSeven website, create an account, form a watch party, and share with your friends. Great, isn't it?
Metastream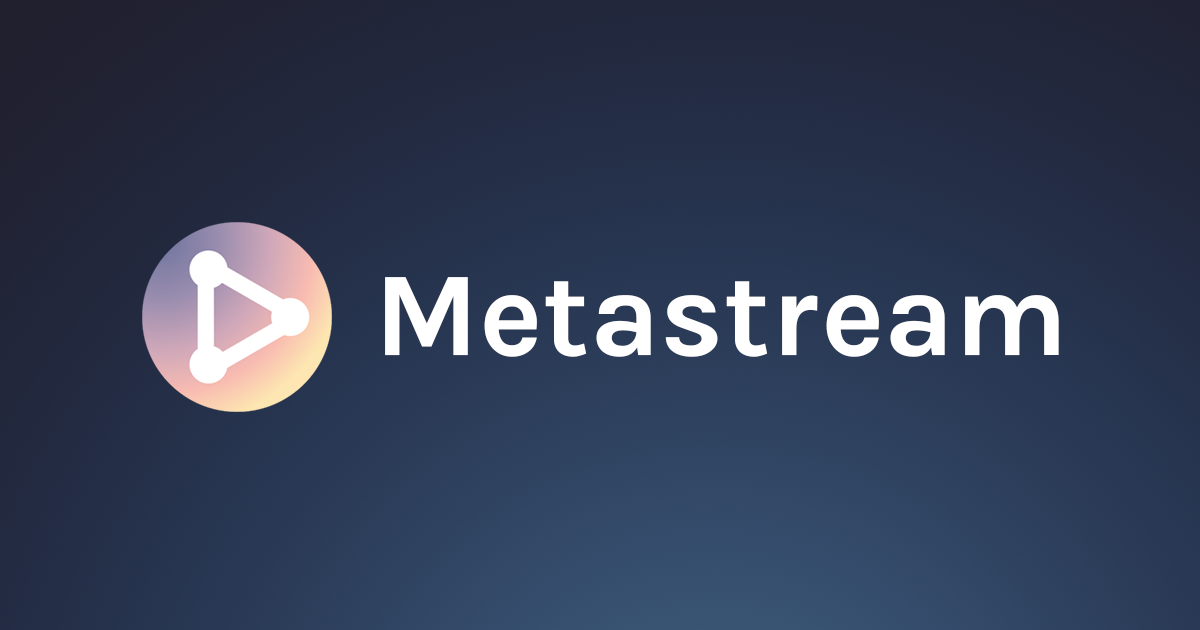 Metastream has one of the most interesting features of all. You can make a queue of movies or videos you want to watch using their URLs, and they will keep playing one after the other to keep your watch party entertained. It is a free and easy way to watch movies with friends online; unlike others, you do not need to register for this one!
Metastream works best with Netflix, YouTube, Hulu, Crunchyroll, and Twitch. This streaming platform works only on Chrome and Firefox and has one host managing everything – from adding URLs to the queue to accepting invites and allowing people into the room. If you like to be the Monica of your group, Metastream is for you!
Kast
Kast is another great web app that does not require any subscription. For watching movies with friends online, this platform allows up to hundred viewers at a time with all the features like texting and video chats. Kast is free for platforms like YouTube and Tubi. However, with other platforms like Netflix, there is a small fee to be paid. Additionally, with Kast's premium membership, you can access its vast personal library and never run out of options. You must visit the website, create an account, set up a watch party, invite your friends, and grab the popcorn!
This was our list for watching movies with friends online! Bringing close ones together from a distance has never been easier. Have you used any of these platforms? Which one do you like the best, and how do you watch movies with friends online? Let us know in the comments! Thank you for reading.
For more such interesting content, follow us on Instagram and Facebook.
Also, read: