Bollywood is often known for its rom-com movies, family dramas, and some action-packed blockbusters. Recently though, the Industry has pushed boundaries in several genres – Thriller being one of them. If you are into thrillers and good stories but don't like a lot of action sequences, you can give these Bollywood thriller movies a shot.
7 Bollywood Thriller Movies That Will Keep You On the Edge
A Thursday (2022)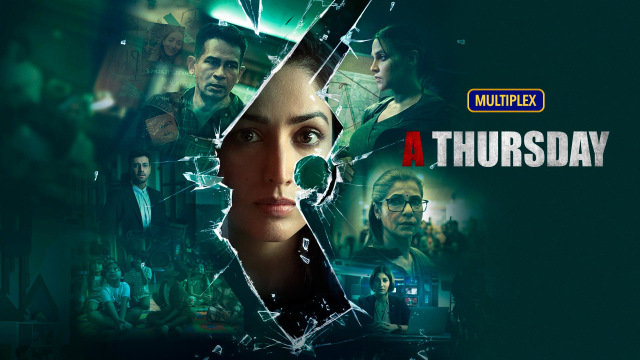 Starting on a rather light note, the movie revolves around a play school called Little Dots, run by Naina Jaiswal. The thriller becomes especially intriguing with Yami Gautam as Naina switching between the favorite teacher and the serious, rather ruthless criminal. You would feel on edge as the suspense builds and she demands ransom for the sixteen kids she has taken hostage. 
A fresh take on the concept of Bollywood thriller movies, A Thursday knocks it out of the park with its storytelling, plot points, and the shift between playful kindergarten scenes to the darkness of a crime scene.
Forensic (2022)
A remake of the Malayalam movie, this is a crime thriller showcasing a series of murders and a potential serial killer on a spree. Starring Radhika Apte and Vikrant Massey as the cop and the forensic expert, the entire investigation is gripping, and the climaxes eerie as they inch towards catching the criminal. 
Forensic is filled with unimaginable plot twists, and you would just be left thinking, "I didn't see that coming"!
Andhadhun (2018)
If you are a fan of Dark Comedy and Murder Mysteries, Andhadhun will be a great choice. The wit blended with the suspense and the quite grasping social commentary as the story unfolded. You would want to root for Aakash but also doubt the choice at every moment. 
The spot-on acting by the cast and the storytelling with compelling dialogues and a "blind man's bluffs" makes this thriller memorable and stand out amongst the others, which made Andhadhun must watch Bollywood thriller movies.
Wazir (2016)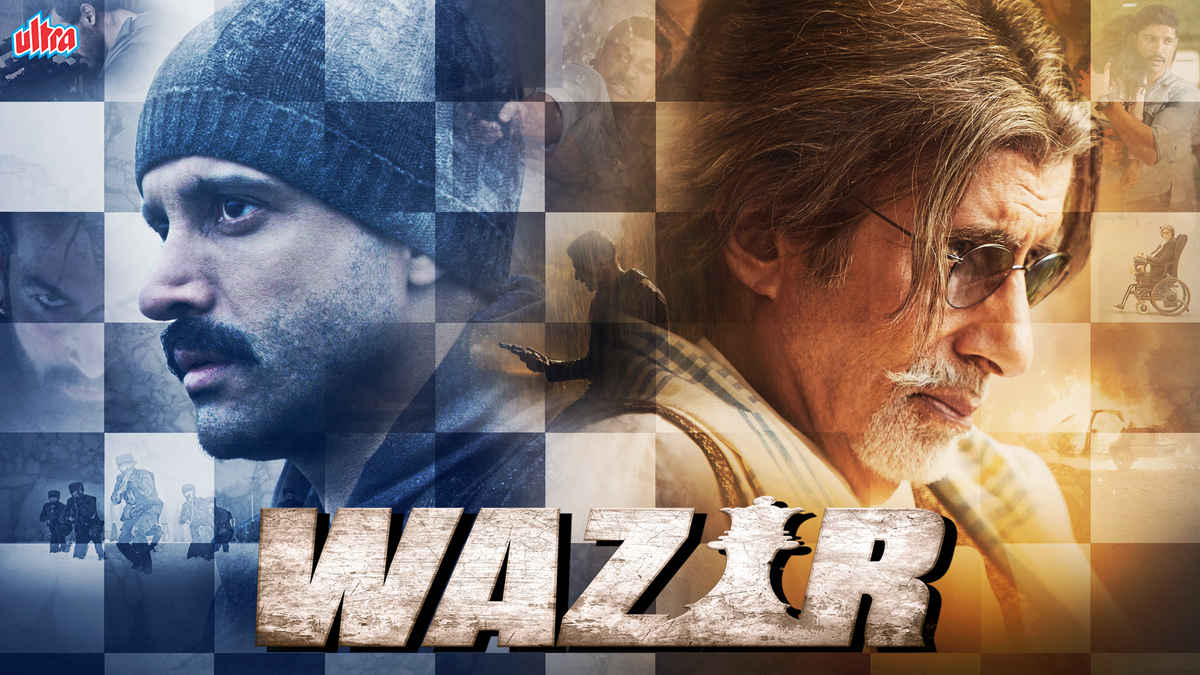 Wazir is quite a thrilling journey with its plot advances, an unlikely friendship between a cop and a chess grandmaster, a tale of revenge, and its scope of imagination. While the story's first half is gripping with the dramatic performances by Farhan Akhtar and Amitabh Bachchan and the establishment of the plot, the second half plays on the climaxes quite well. 
From a well-shot shoot-out scene to Danish's journey as a cop and the personal sagas of the various characters, Wazir is a coming-of-edge thriller. 
Drishyam (2015)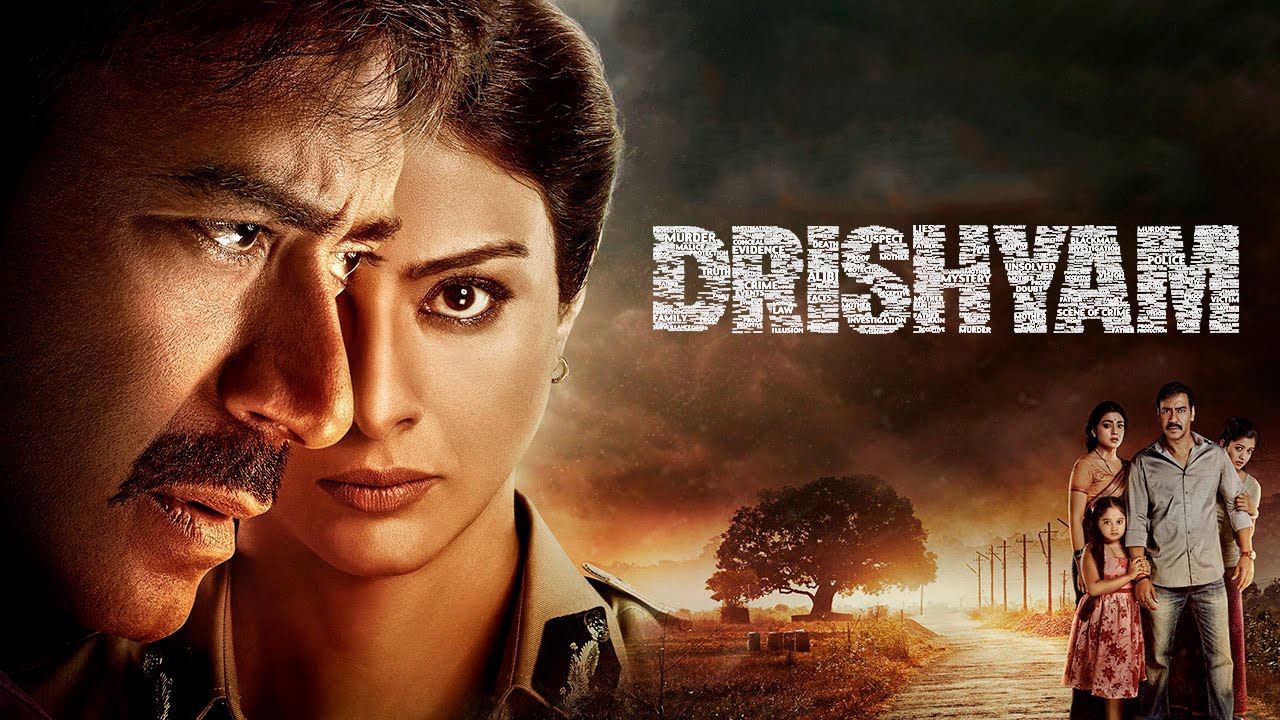 Another remake of the Malayalam movie, Drishyam, is a promising and memorable murder mystery. The movie revolves around a man trying to protect his family and a cop on the run to solve the mysterious disappearance of a young boy. 
The drama begins as they inevitably cross paths, and the truth unveils. You will be guessing and double-guessing the moments while empathizing with the characters. Both stunning and dark, Drishyam will blow your mind as a top-notch crime thriller.
Mardaani (2014)
Inspector Shivani Shivaji Roy is out to get a cunning criminal involved in human trafficking. As the movie advances, you will see the dark world of trafficking with an eerie feeling. The movie's take on a serious and sensitive topic and the delicate handling of the same is something to look for. 
Tahir Raj Bhasin as Walt is super convincing and a frightening villain that would hit your conscience. While being a mainstream Bollywood action crime thriller, Mardaani will engage you with its storytelling and the marvelous acting by its cast.
Talaash (2012)
Like most Aamir Khan movies, this one will also blow your mind with its plot and how it advances. From criminal investigations to paranormal incidents and a couple dealing with their traumas after losing a child – this film elegantly portrays the dichotomy of inspector Shekhawat's beliefs and experiences. 
As the story begins to unfold, you will find yourself intrigued by the aloofness of some characters and the dark worlds Shekhawat delves in. Talaash is edgy with its take on modern crime thrillers, exceptional storytelling, and an equally unforgettable album spanning two hours and nineteen minutes. 
These were our recommendations for Bollywood thriller movies. Have you watched any thriller movies recently? Let us know in the comments.
For more such interesting content, follow us on Instagram and Facebook.
Also, read: