If you are a fan of courtroom drama movies and have always loved how the story unfolds in them, you are totally going to be grateful for this list of courtroom drama movies in Hindi. 
5 Courtroom Drama Movies In Hindi You Would Not Regret Watching
Jai Bhim (2021)
Without the 2021 Tamil Courtroom Drama movie Jai Bhim, this list would be incomplete. This is the story of Rajakannu and Sengeni, a couple belonging to the Oppressed Irula tribe in Tamil Nadu. Rajakannu is accused of a crime Sengeni believes he did not commit. His pregnant wife, with the Village teacher, approaches Chandru, played by Suriya, a Lawyer dedicated to fighting for the rights of the subjugated people.
As the story progresses, Jai Bhim focuses on the Barbarian caste practices, the subjugation these tribes face, and the corruption in the system. The movie is an emotional ride full of anger, helplessness, and majorly Goosebumps.
Section 375 (2019)
An Intense courtroom drama movie starring Richa Chadda and Akshaye Khanna, this movie deals with a rather sensitive case incident where a renowned film director is accused of sexually assaulting a costume designer. The movie is filled with twists that will keep you on edge as the characters face a constant dichotomy between "the business of law" and the "business of justice."
From intense courtroom shots to well-timed flashbacks, Section 375 stands out amongst the plethora of legal dramas in Bollywood.
Mulk (2018)
Starring Rishi Kapoor and Taapsee Pannu, this courtroom drama movie is a thrilling yet heartbreaking journey. Throwing light on the communalism issues plaguing the country, Mulk is a story revolving around a family accused of spreading terrorism. A rather fresh take on a sensitive issue, the legal drama beautifully showcases their life and how it is affected by an accusation as serious as this.
As the lawyer goes out of her way to prove these people innocent, the family continues to face ostracization and abuse. If you are a fan of Drama films but also love legal plot twists, this movie will be one of your favorites.
Jolly LLB 2 (2017)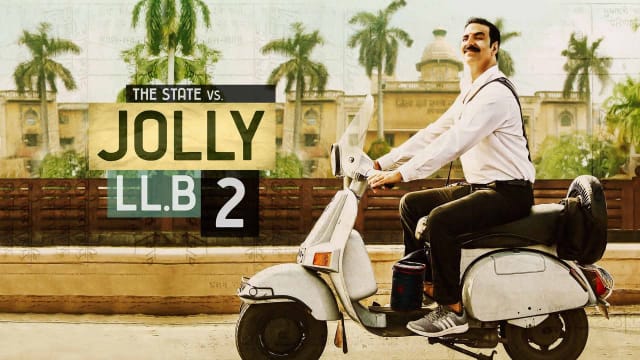 Based in Lucknow, Jolly LLB 2 can be called a dark comedy courtroom drama movie. With its star cast and a gripping plot, this movie is a perfect watch. As the story proceeds, you will find yourself rooting for Jolly and his ways. As Jolly strives to bring justice to the victim of a fake encounter, truths about corruption and prejudices begin to surface. He is inexperienced and finds himself fighting against a stubborn and ruthless advocate.
With his acting and delivery, Akshay Kumar is super convincing in the movie. This is your call if you have been waiting for a courtroom drama with a tinge of wry humor.
Pink (2016)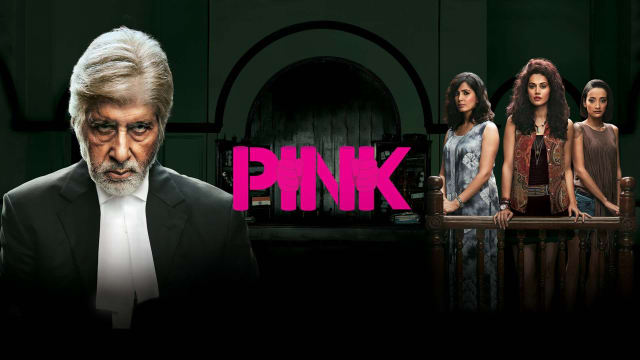 The story of three independent flatmates living in New Delhi, Pink is a courtroom drama thriller movie that presents an uncomfortable and raw but relatable topic of consent. The plot reveals itself as the women prove their innocence and the accused man's harmful intentions. You would feel a surge of emotion as the age-old sagas of misogyny and biases come forth.
Amitabh Bachchan, as advocate Sehgal, points out the prejudices that contemporary urban women face in their lives. Pink wouldn't disappoint you when it comes to character arcs – what is most convincing is that most characters have their issues addressed rather than just sticking to the central theme.
You would see the personal dilemmas, the discriminations faced by people from the North East, and other matters handled sensitively. With its gripping storyline, this movie is a treat to watch.
Have you watched any of these courtroom drama movies yet? Let us know in the comments.
For more such interesting content, follow us on Instagram and Facebook.
Also, read: