Fashion has always been fascinating, and movies and shows centred around this captivating industry have become particularly popular. These fashion movies and series offer a glimpse into the glamorous world of fashion and provide insight into the creative process, the hard work behind the scenes, and the challenges those involved face. Here are some of the best movies and shows on fashion that are worth checking out.
If you are obsessed with binge-watching shows or movies on fashion that come out and consider yourself a fashion critic, watch these shows for the best style inspiration.
10 Best Fashion Movies & TV Shows To Watch
The Devil Wears Prada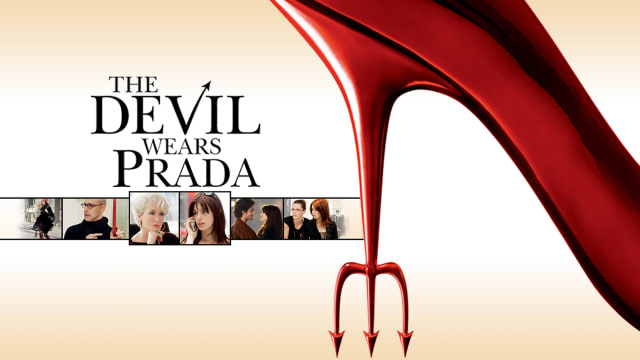 Based on a novel by Lauren Weisberger, The Devil Wears Prada is known as the iconic fashion movies of all time. The story follows Andy Sachs, a young aspiring journalist who lands a job as an assistant to the formidable and demanding fashion magazine editor Miranda Priestly. With stunning fashion displays and a powerful performance by Meryl Streep as Miranda, this movie offers an entertaining and insightful look into the fashion industry.
Crazy Rich Asians
Image: Crazy Rich Asians/Starlight Culture
This fashion movie will show you riches beyond your imagination, with characters dripping in high-fashion brands from Dior to Bottega. While internationally recognized brands play an important role in the film, the presence of Southeast Asian ateliers such as Michael Cinco and LORD's Tailor highlights Singapore's local luxury. 
Fashion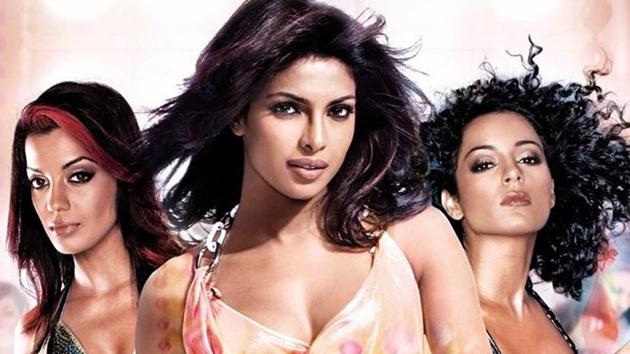 Fashion is a Bollywood drama movie that takes viewers inside the glamorous yet cutthroat world of the fashion industry. Fashion movie follows the journey of Meghna Mathur, portrayed by Priyanka Chopra, a small-town girl who aspires to become a successful fashion model.
As she navigates her way through the industry, Meghna faces numerous challenges, experiences both success and setbacks, and ultimately learns the high price of fame and success in the world of fashion. The film offers a gritty and realistic portrayal of the fashion world's glitz and glamour, as well as its darker aspects.
Peaky Blinders
Image: Peaky Blinders/BBC Studios
Just like every other criminal gang, the Peaky Blinders have a uniform that inspires both admiration and fear. We see Thomas Shelby become a kingpin, face life and death situations, lose people he loves; all while looking extremely dapper in his swoon-worthy fits. His suits, hat, and haircut have now become so popular that we see people recreating the iconic looks.
The Marvelous Mrs. Maisel
Image: The Marvelous Mrs. Maisel /Amazon Studios
The protagonist of this show is an icon in every sense, be it her witty quips, hilarious stand-up routines, or most importantly for us, her style. Mrs. Maisel is one of the chicest women on TV show history as she carries her head-to-toe matching ensembles with panache. We also see some of the most beautiful party dresses ever put on screen by the talented designer Donna Zakowska.
Sex and The City 2
Image: Sex and The City 2/New Line Cinema
This movie should come as no surprise on the list as it shows us four best friends going on an all-expense-paid luxurious trip to Abu Dhabi. The four beautiful ladies wear every high-end brand including the Halston Heritage collection Manolo Blahnik, Chanel, some über-glamorous shades from MYKITA, and of course Christian Louboutin to name a few.
Bridgerton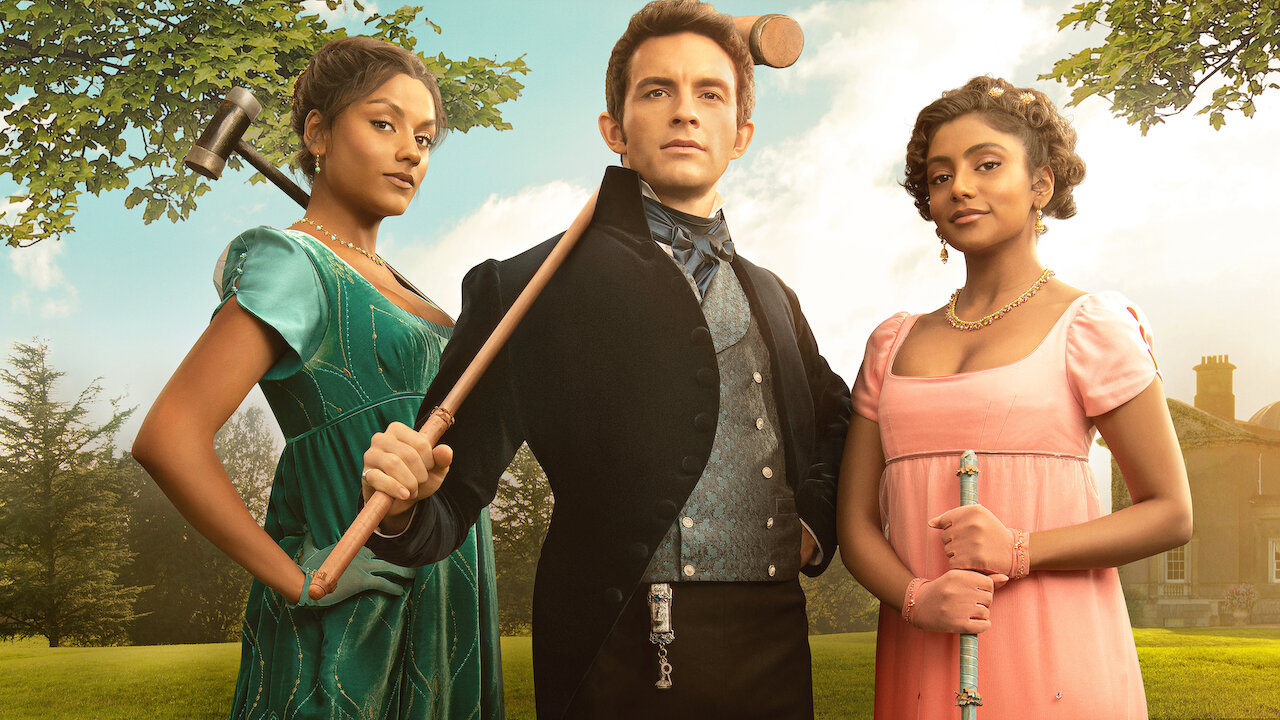 Image: Bridgerton/Shondaland
If you love period dramas for the extravagant fashion and ensembles, then this show is for you.  The cast wears empire-waist gowns, dresses with ruffled lace sleeves, and decadent jewels, making Bridgerton attire a source of inspiration for modern fashion lovers. The corsets and dresses inspired by the cottagecore aesthetic are relevant even today.
Gossip Girl
Image: Gossip Girl/Warner Bros. Television
Being one of the most iconic shows of all time, Gossip Girl had an equally enigmatic style. From Blair Waldorf's vibrant, chic school girl looks flaunting her affinity for printed tights and headbands to Serena van der Woodsen's luxe bohemian aesthetic featuring silky miniskirts and textured jackets. Not to forget Chuck Bass and his suits that take the fashion quota of this show up a notch, Gossip Girl has everything. 
Crash Landing On You
Image: Crash Landing On You/Studio Dragon
The show introduces us to an unapologetically empowered businesswoman Yoon Se-ri who runs her own fashion label. Throughout the show, we see her wearing some of the most iconic outfits ranging from her business chic power suits to flowy, blooming floral dresses that showed her more soft and feminine side. While the show is a tear-jerker, its fashion is worth talking about!
Lucifer
Image: Lucifer/Warner Bros. Television
An FBI assistant and the owner of a luxurious nightclub. Every suit Lucifer wears is pure perfection. If you're looking for an on-screen icon in formalwear, Lucifer Morningstar is the one. Every other character is seen dressed in light casual clothing, but the devil himself stands out. Just watching him through the episodes will give you a perfect contemporary understanding of formalwear and dapper dressing.
Suits
Image: Suits/Universal Content Productions
An American legal drama set in New York is set around two lawyers who are known as the best closers in town. The characters' wear is typical modern-day, white-collar office wear paired with large Windsor knot-ties. A sense of authority is established furthering Harvey's agenda. That being said, clothes and styles do dictate how people respond to a particular character on screen. 
These are just a few examples of the best fashion movies and shows that offer a mix of entertainment, inspiration, and education. Whether you're interested in the glitz and glamour or the behind-the-scenes stories, these films and series provide a captivating look into the world of fashion.
Comment down below and let us know which show you think has the best style!
For more such interesting content, follow us on Instagram and Facebook.
Also read: