The most anticipated second season of "Love, Victor" has dropped finally. Let's jump back into gay, Latino protagonist Victor's life, and discover what makes it worth watching. From its talented young cast to the conversations about ethnicity and sexuality it stirs, Love Victor is a must-watch. Read to find out why Love, Victor is worth watching and the series review.
It's a "Love, Simon" spin-off, but more diverse
Unlike many queer teen dramas, "Love, Victor" sports a super racially diverse cast. If we talk about Victor's ethnicity, Victor and his family are Colombian-Puerto Rican, and apart from this, the other primary side characters have a 3:3 ratio of POC: white characters. "Love, Victor" helps remedy many of the issues people had with "Love, Simon", particularly its coming-out story of a white, rich male. Victor is not the only Latino, he also comes from a family that struggles financially, and one that is not quick to accept his newfound sexuality- often true to real life. 
Fleshed out side-characters and couples
View this post on Instagram
While Season 1 introduces and delves further into the lives and relationships of primary side characters like Mia, Lake, and Felix, Season 2 does a phenomenal job of taking some of these initially one-note characters and fleshing them out. Lake's and Felix's realistic yet touching relationship pleasantly surprises again and again. Season 2 brings Felix's home life to a much-needed focus, as well as introduces other incredibly likeable, multi-dimensional characters like Rahim.  
Amazing chemistry between leads
Unlike many stories about queer teens, "Love, Victor"'s first season plays wonderfully on Victor and Benji's slow burn, "will-they-won't-they" relationship, making its eventual conclusion much more worthwhile. This is augmented by the chemistry between the leads- Michael Cimino and George Sear play off each other well, and moments between them feel genuine and emotionally charged. 
Great Latinx representation
It's rare to see a good casual representation of a different race or heritage on screen, and even rarer in an LGBT+ show. Victor's Puerto Rican heritage is shown in subtle ways, from their deep family roots to their sharing of traditional Latinx foods. It also resists any racial stereotyping or reducing characters to their ethnicities, instead depicting multi-dimensional Latinx characters. 
Teens that Look and Act like Teens
Unlike certain teen dramas (looking at you, CW!), where the characters are played by actors that look way too old for the demographic they're meant to be playing, the "Love, Victor" cast is full of teenage actors or actors barely in their 20s. This, combined with the occasionally awkward, but realistically teenage use of slang and dialogue, technological savviness, and the depiction of sexual fluidity apart from the male leads, makes "Love, Victor" feel like an authentic teen show that young adults can relate to and understand. 
Family-Focused coming out story (and its aftermath)
Home plays a big role in the lives of "Love, Victor"'s teenagers, as it often does, in real life. Victor's struggles with discovering his sexuality and coming out are wrapped up in his upbringing and his family's attitudes towards the subject. Season 2 poignantly explores the aftermath of his coming out, how his parents slowly attempt to embrace his sexuality, all the while learning and growing themselves. Growth and depth are also afforded to Mia and Felix's families. "Love, Victor" avoids demonizing Rahim and Victor's supposedly less than accepting families, instead choosing to represent and understand the perspective of an immigrant family, and their "non-white" situations. 
Fun romantic entanglements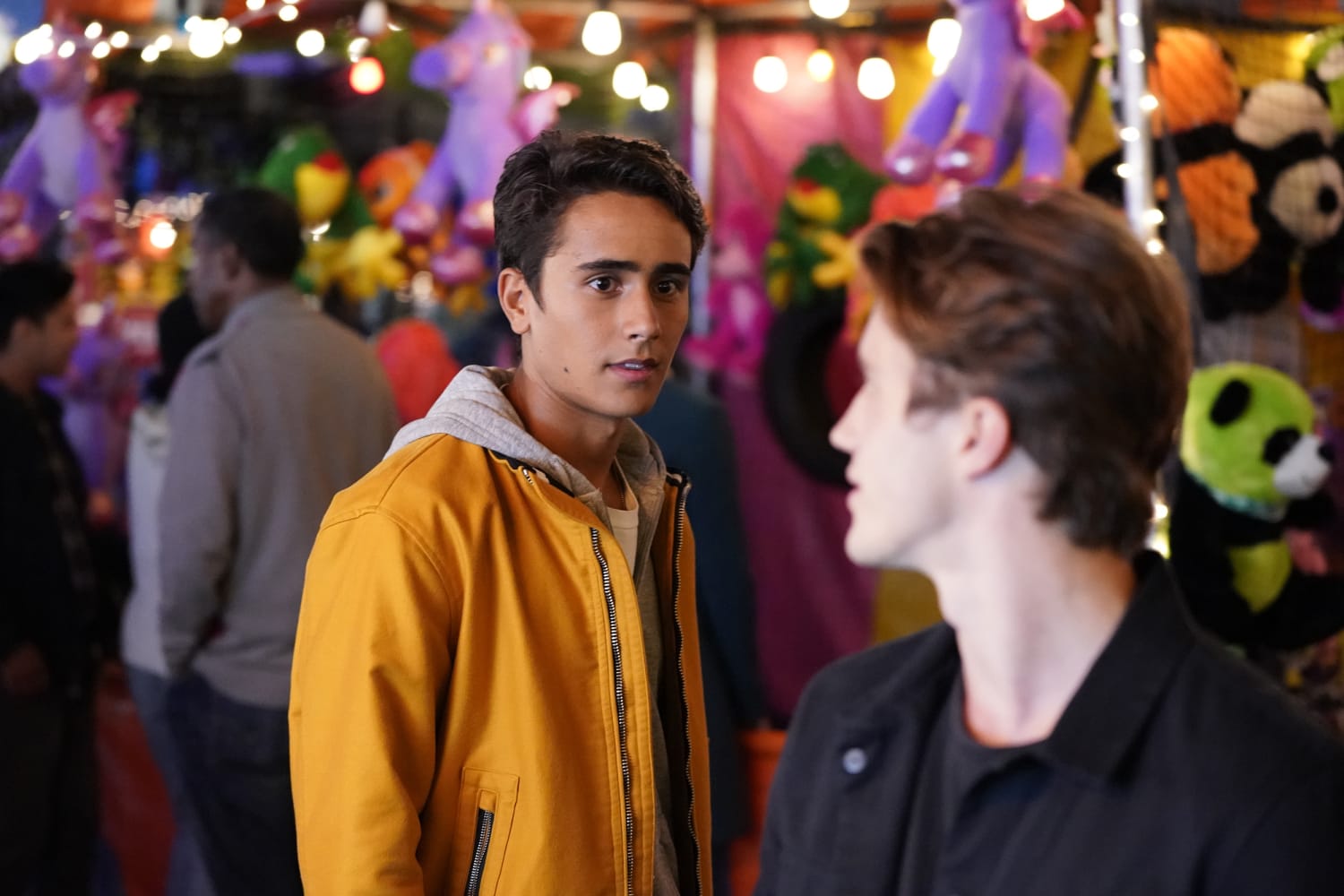 Nothing creates drama and plot better in a teen show than love triangles and romantic drama, and "Love, Victor" goes all out with its romantic entanglements. Season 1 features three and more love triangles, whereas season 2 takes it up a notch- with every character having been involved in a love triangle at some point. Of course, it goes to show the ever-shifting messiness of teenage relationships and makes for a fun, engaging watch. 
Love, Victor ethnicity
Victor which is played by Michael Cimino is from a half Puerto Rican, half Colombian-American family, which lives in Atlanta.
Watch Love, Victor season 1 trailer here:


Did you enjoy "Love, Victor"? Share your views in the comments! 
For more such interesting content, follow us on Instagram and Facebook.
Read more: