Looking for some fashion inspiration? Or to turn over a new wardrobe? In the world of the internet and fashion influencers, fashion aesthetics and categories are popping up left and right. To make it easier for you, we've got just the list!
Dark Academia
Based on a community involved in gaining knowledge and reading, the academia aesthetic is for anybody who's into a sophisticated dressing, in the way of traditional Ivy students and old British films, from Dead Poet's Society to Kill Your Darlings. Formal trousers, tweed blazers, turtlenecks, and ties are staples of this aesthetic- and perfect for the winter!
The "Soft Girl"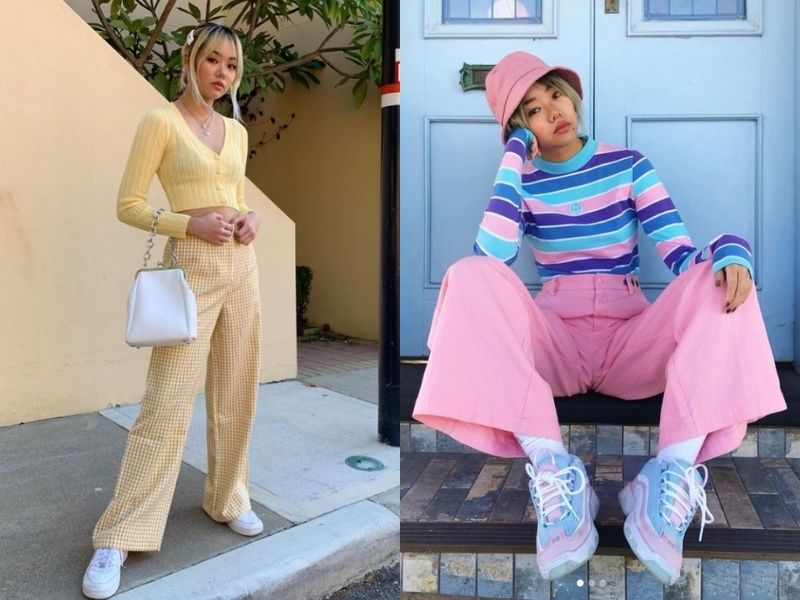 Anesthetic popularized by TikTok that exists between the VSCO girl and the e-girl, the soft girl trend sports childish accessories, soft makeup, light colors, and a lot of pinks! Recurring patterns include plaid and floral patterns, and the outfits are often cute and monochrome. It's an aesthetic that's super customizable- both for the hotter and cooler seasons!
Grunge
Dating back to the 1980s when more rebellious fashion choices came around, grunge fashion has an edge, with darker hues. Grunge fashion sports flannel and ripped jeans and Converse shoes, and other nostalgic items. If going edgy and dark all the way isn't for you, there are subsets of grunge fashion- from soft grunge to pastel grunge to even vintage grunge looks!
The "E-girl"
The E-girl, or Electronic Girl, originated on the internet, and the aesthetic is influenced heavily by anime and cosplay, k-pop, and skate culture, as well as other internet subcultures. Some commonly seen pieces of the aesthetic include anime shirts, bleached front locks, chains, and a lot more. 
Cottagecore
The idea of home being a place of simple, cozy living, a respite from the outside world is what sprung the cottagecore aesthetic. Focused on rural living cut away from material society, it features vintage, flowery fits, floaty dresses, and simple accessories and headscarves. Cottagecore fashion is romantic and nostalgic. 
The "VSCO girl"
Sprung from the photo editing app VSCO, the VSCO girl is a VSCO enthusiast, identifiable by her cute scrunchies, oversized tees, and cut-off shorts. It's an accessible aesthetic that's immensely popular with teens. 
The "Art Hoe"
A movement meant to encourage POCs to embrace their creativity and self-expression, the art hoe aesthetic has become incredibly popular. Typical items include Kånken Bags, clothes with art prints, mustard yellow fits, and a lot more. While it has fallen prey to whitewashing, the art hoe aesthetic is important in battling cultural stereotyping about POC women.
The "Baddie"
Originating from Instagram beauty influencers and celebs, the baddie sports hoodies and hoops, tight-fitting dresses and camo pants, a face of perfect makeup and lashes, and more often than not, designer pieces. Seen on the likes of celebs like Kim K and Cardi B, the baddie combines elegance and class with being badass!
Already dress this way? Any aesthetics you like better? Suggest some in the comments!
For more such interesting content, follow us on Instagram and Facebook.
Also read: