Cinemas are versatile and possess immense scope for displaying innumerable realities of society. It even brings light to the sensitive topics that most of us do not know how to deal with. And one such reality that needs to be dealt with sheer compassion is "disability" shown in the Indian Cinema through beautiful stories. Read on to find out unforgettable storylines that touched our hearts, portraying innocence and vulnerability. 
How Indian Cinema Has Displayed Disability Through Movies
Taare Zameen Par (2007)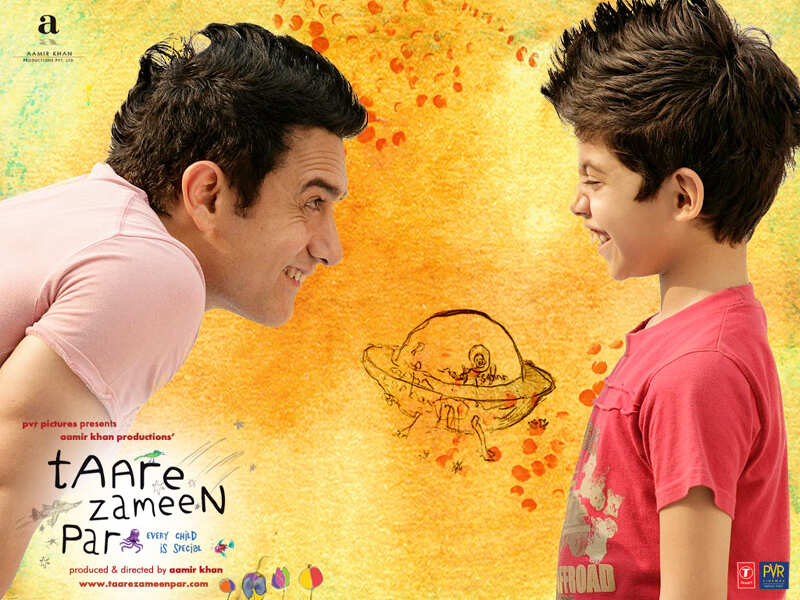 An 8-year-old kid, Ishaan faces difficulty understanding the alphabet and is constantly compared to his elder brother, who is excellent in his studies. But we all are good at something, and so was he at art. His parents never recognize his creativity. Tired of his inability to improve grades, they send him to a boarding school where Ishaan makes a physically disabled friend, Rajan, who also saves him from committing suicide. 
And then comes what Ishaan needs the most; love and understanding that comes from a new art teacher in the boarding school, Ram. He notices Ishaan's unhappiness and finds out he suffers from dyslexia. Later he even helps Ishaan fight dyslexia through psychological techniques. This tells us that when someone cannot do something right, especially the most basic stuff, they do not need your harsh criticism but deep understanding.
My Name Is Khan (2010)
A guy named Rizvan Khan, who has had Autism since childhood but with great intellectual ability and talent, was asked to come to San Francisco by his younger brother Zakir after their mother's demise. He works there as a salesman and finds Mandira, a divorcee with a son named Sameer. They fall in love and get married. Everything was going smoothly until life brought a downfall. And with many tragedies, the one that sets the couple apart is the murder of Mandira's son. She blames his surname as the reason for his son's death.
In the conversation, she asks him to tell Mr. President to convey the message which is "his name is Khan and he is not a terrorist". He takes her words seriously, and in the quest to let the president know, screaming through the voice of thousands of people, the security misinterprets him and puts him behind the bar, thinking he is a terrorist. He suffers but is saved by journalists who record him and a psychologist who thinks he is innocent.
His ways were quite different from any of us who are termed as normal. But understanding each individual differently is necessary because we aren't a subject that follows a defined set of rules; each of our personalities is unique. And if you are honest, you never know that fate will turn in your favor, and the president may himself call you just like when he called Rizvan and said, "I know your name is Khan, and you are not a terrorist." 
Barfi (2012)
A sweet story of a fast runner, a troublemaker named Murphy who pronounced himself Barfi, set in Darjeeling. He is deaf and mute and has been chased all his life by a local police officer, Sudhanshu Dutta. His first love isn't successful because the girl's parents couldn't let her marry someone who is disabled and not financially capable. But maybe in life, it's not about what you are missing; it's about what you have that other people need.
And who knew that his childhood friend, Jhilmil, who suffers from Autism, would become the love of his life, who stands still holding Barfi's hand when a street lamp falls in front of them. Someone who never leaves his side, and that is what he, too, was looking for. Love doesn't need to be perfect; it needs to stick around in both life and death. 
Black (2005)
A twisted story where Michelle (Rani Mukherji) lost her eyesight and hearing capacity at two and grew up as a violent child. We know that many illnesses are dealt with sensitivity. Still, Debraj (Amitabh Bacchan), who took the responsibility to transform Michelle into someone who can express herself, used harsh methods on her which did work though. Years later, when she becomes an adult and gets admission to a college with the help of Debraj, she goes to live with him and his two maids. On one side, she was failing year after year, and on another side, Debraj was being consumed by Alzheimer's disease. Once he forgets about Michelle, he decides to leave her.
After 12 years, when she completes her degree, she goes to meet Debraj, who is in a mental hospital; he can't even speak but seeing her in the graduation robe, the pieces of his memory return. They are both looking out of the window; raining, says the first syllable, "water," which she learned the meaning of when she was thrown into the fountain by Debraj.
Hichki (2018)
When a school admits a teacher, they ensure they are the best for their students. But can a person with a syndrome be accepted as a teacher? This is a story of Naina Mathur, a Bachelor of Education and Master of Science, who many schools reject because of her Tourette syndrome, which causes uncontrollable hiccups. After five years of consistent effort, she was hired and was assigned the class 9F, where students from slum areas were admitted to fill the government-prescribed quota. Students of 9F were notorious and made fun of her initially, but with her patience and persistence, she made them walk on the right path. 
Dhanak (2015)
Someone said it right that children are true to heart. The siblings, Pari and Chotu, before beginning the walk to the school, toss a coin every day to decide if the story on the way will be about Shah Rukh Khan or Salman Khan. Pari was Shah Rukh's fan, and Chotu worships Salman Khan. 10-year-old Pari holds him, visually impaired, 8-year-old younger brother's hand being his guide. And she feels the pressure increasing as the date of his brother's ninth birthday is closer. She promised that she would bring his eyesight back before his ninth birthday. 
She is relieved when she finds out that Shah Rukh Khan is encouraging eye donations and writes him letters addressed at Mannat, but no reply comes back. Later she finds out that Shah Rukh Khan is in Rajasthan shooting for a film, so the children set off together for a 300km journey to meet him.
Margarita With A Straw (2014)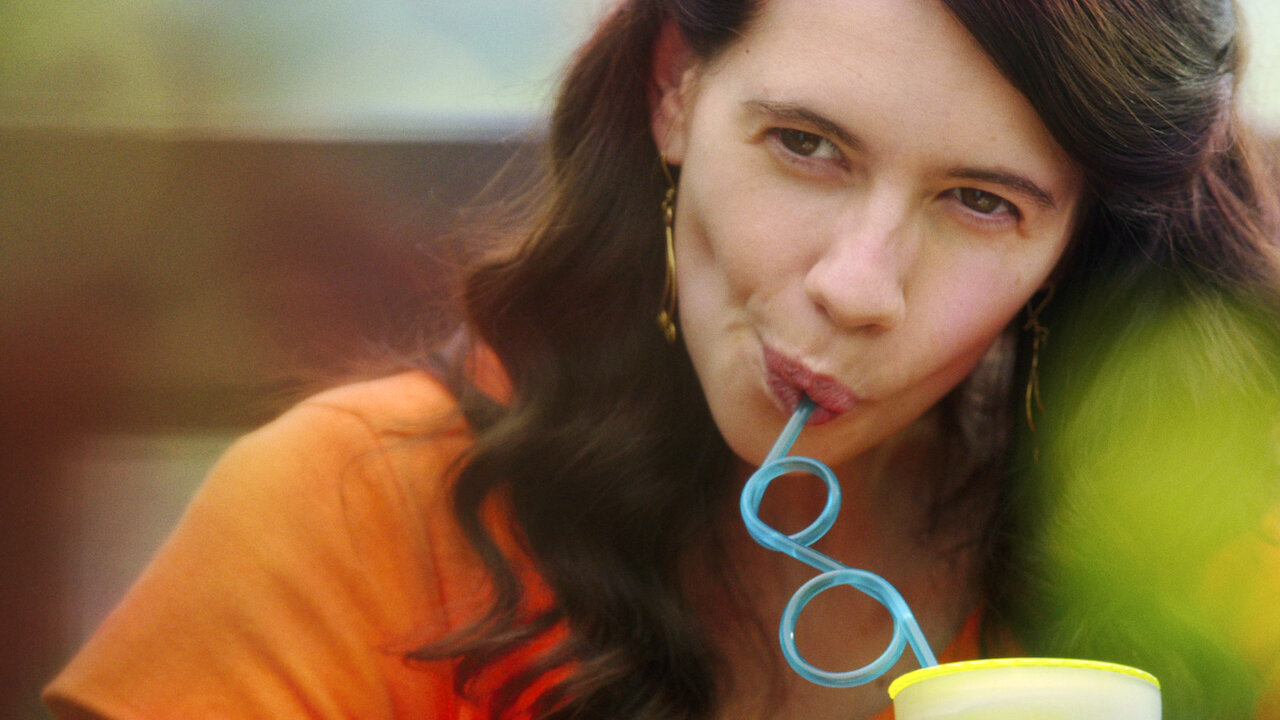 A teenager with cerebral palsy who loves to write and compose music receives a scholarship for a semester's study at New York University. She goes there with her mother, Shubhangini. And there, she finds herself confused about her sexuality as she catches feelings for both Javed and Khanum at the same time. And then, when they move back to India, the truth comes out, and she tells her mother about her bisexuality. But her mother can't accept it. And then, her mother gets diagnosed with colon cancer. They both reconcile soon before her death.
At her funeral, she plays a song saying that she loved her and she was the one who truly understood her. And later, she was found drinking a margarita with a straw. 
Astu: So Be It (2013)
Some disabilities make us able to notice things that else we wouldn't have. Dr. Chakrapani Shastri, also known as Appa, is a retired Sanskrit Professor and former director of the Oriental Research Institute. He has advanced Alzheimer's disease. And one day, when he is taken home with his daughter, Ira, and is asked to stay in the car till his daughter returns, he gets fascinated by an elephant passing by and starts to follow it. The elephant keeper tries to send him home, but Shastri can't remember anything. Now, the mahout's wife takes care of him. While on the other hand, his daughter has filed a report of him missing, and the police are searching for her father.
But Shastri has already found his new home and refuses to return with Ira. Eventually, somehow he is convinced to go back. 
Ahaan (2019)
A 25-year-old protagonist with Down syndrome, when asked what he would like to be after ten years from the present, responds quite simply and straight from the heart. It's about a bond between two persons with a disability; the other person is Ozzy with OCD (Obsessive Compulsive Disorder). They both find common ground with each other despite fighting their battles. 
Sparsh (1980)

This is a movie about the lives of blind people and the feeling of touch they rely on. It's a story about a guy named Anirudh, a principal of Navjivan Andhvidyalay, who one day, on his way to the doctor, gets mesmerized by a woman's voice, singing. They both meet at a party, and Anirudh offers Kavita to join his school as a volunteer.
Their friendship gets stronger, and they become engaged. But because of some differences and instead told by Anirudh's friend about his wife, he breaks the engagement with her without explaining the reason. Because of the coldness in their relationship, various events take place, and now either she has to leave the school or Anirudh has to. Eventually, as the happy endings go by, they both reconcile. 
Which movie do you think should be included in the list? And let us know which storyline you loved the most.