What is life but a collection of stories told by people, each with its own flavor? These stories not only help us take a detour from the daily humbug to a pure flight of fantasy but definitely make sure we are calmed & composed when we return. If your guilty pleasure is watching shows that depict tantalizing and warped ideas of morality, then these international TV shows on Zindagi are just the right fit.
8 International TV Shows On Zindagi That Will Take You On A World Tour
Zindagi Gulzaar Hai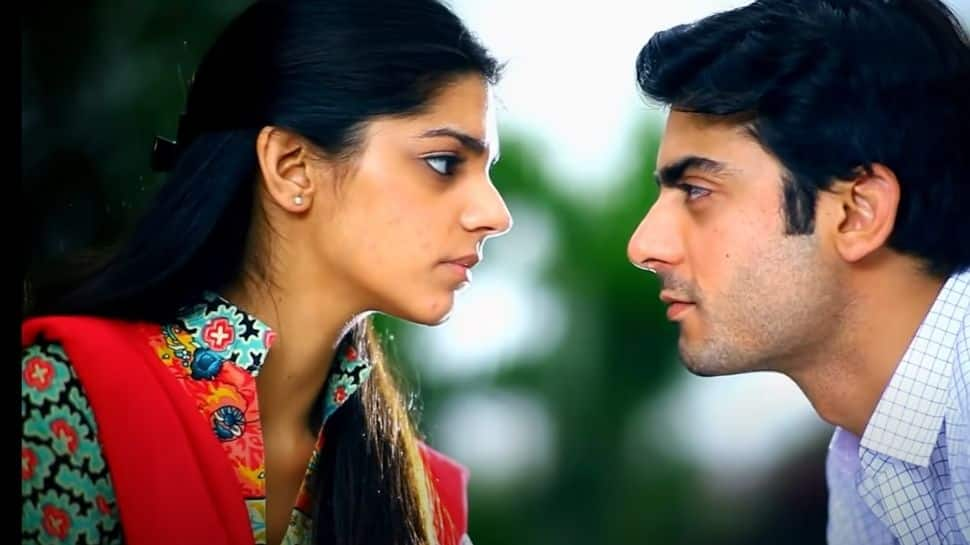 Acclaimed as one of the best Pakistani dramas, it has a strong female protagonist, Kashaf Murtaza, whose powerful and equally sensitive dialogues have a lot to offer. The Nazaakat with serious subjects like gender dynamics and class differences are dealt with in the show is remarkable! 
Aunn Zara
How to deal with a family who likes to poke their noses in almost everything? It is sometimes comical and sometimes irritating. Based on the novel, Hisar-e-Mohabbat or Fort of Love, the show would take you on a wild ride into a nostalgic world, poignant yet simple. It's a love saga about "marriage of convenience" in a middle-class setup that is morally ambiguous and hence intense.
Shehr-e-Zaat
Shehr-e-Zaat is a story of self-discovery and spiritual awakening. The protagonist Falak is a die-hard daydreamer who's lost in her own worldly pursuits. She becomes so obsessed with a boy that she forgets everything but him. Unfortunately, he finally ends up betraying her.
That's when the ground sweeps off from beneath her feet, making her realize how foolish it is of a woman to change herself for a man. This realization begins her journey towards Islamic humanism and the quest of Ishq-e Haqeeqi or the Love of God.
Total Dreamer
A Brazilian telenovela has an 18-year-old Eliza who runs away from her home in the lead. Only dreams keep her alive, and only dreams are magical to her. This show is a must-watch, showcased like a modern fairy tale with glamour and exotic locations but with equal emphasis on critical issues like pedophilia, social realism, and urban violence.
Snowdrop
A Ukrainian TV show that's a revenge drama tells the story of hatred between two stepsisters who are caught in a love triangle with a boy named Igor. Nadya, booked for a murder she did not commit, makes a narrow escape from the prison to prevent her stepsister from marrying the man she loves. Untold secrets and daring ambushes thrill you as the story unfolds. 
Feriha
A Turkish TV show about a young woman from a poor background who manages to get a scholarship to an elite university. To win the man she loves, she makes some white lies about her family background which eventually backfires. Spanning over 67 episodes, the show is like a rollercoaster ride of pathos, betrayal, and insecurities mounting one after another. Reflecting class anxieties in Turkey, it gradually portrays emotions that transcend cultures. 
Kuzey Guney
The Turkish Brad Pitt, Kuzey, is the rebellious son of an Istanbul baker who hails from a dysfunctional family where his father drinks and hits his mother. He shows brotherhood, much revered in Turkish society, and hence end up in prison to save his brother Guney but deep down blames him for his miseries. Whereas Guney, who's exactly the opposite of his brother, being professionally smart and polite, gets engaged with his girlfriend Cemre when Kuzey was in prison, making the family saga intense as ever. 
Fatmagul
Story of a lower class, naive girl who peacefully lived in a village in Turkey with her brother's family, hoping to marry a fisherman who resides in the same village. But, things go haywire when four rich men end up gang-raping her, one among them being only a drugged bystander who finally takes the responsibility and marries her. However, the girl shares a love-hate relationship with him because of the sheer lack of trust. Loved in 37 countries, the plotline lays bare the conflicts between tradition and modernity. Plus, the banality of evil will certainly leave you thinking. 
If your guilty pleasure is watching shows that depict tantalizing and warped ideas of morality, then these shows are just the right fit. Go stream and share your experiences.
For more such interesting content, follow us on Instagram and Facebook.