In this article, we have featured the Best Malayalam movies on Amazon Prime in 2021, Art in the nuances of life. Amazon Prime is one of the most loved OTT platforms all over India.
The content, the availability, and the diversity have made it our favorite. Coming to Malayalam movies, Amazon Prime has maintained its standard and given us some of the best movies we could ever ask for. The genre that it has explored and presented to us is par excellence.
On the other hand, Malayalam movies too have been doing great work and deserve a big platform. Amazon has given it just the right amount of exposure it needed.
Moreover, in a world where the cinema industry gets dominated by movies in the Hindi language, such a move is praiseworthy. Every movie lover should be in awe of the work done by Amazon Prime.
If you are a person who is very new to the world of Malayalam cinemas, then brace yourself because you are in for a roller-coaster ride.
A ride that would encompass the various emotions of life and be worth your time. We have long been admiring the art of Malayalam cinemas unknowingly through the lens of "Bollywood" but now it is time for us to unearth the hidden gems and be grateful to Amazon Prime for this thrilling cinematic experience.
We have also seen some Malayalam movie artists make their appearance in Bollywood movies. However, India being the multi-cultural society that it is, should not prioritize one language over the other and make sure that good movies in every language should get the exposure that they deserve.
Cheers to the love for cinema which keeps us together and inspires us to dig deep into societal bias. Here is a list of some of the best Malayalam movies and we hope you like them.
Kumbalangi Nights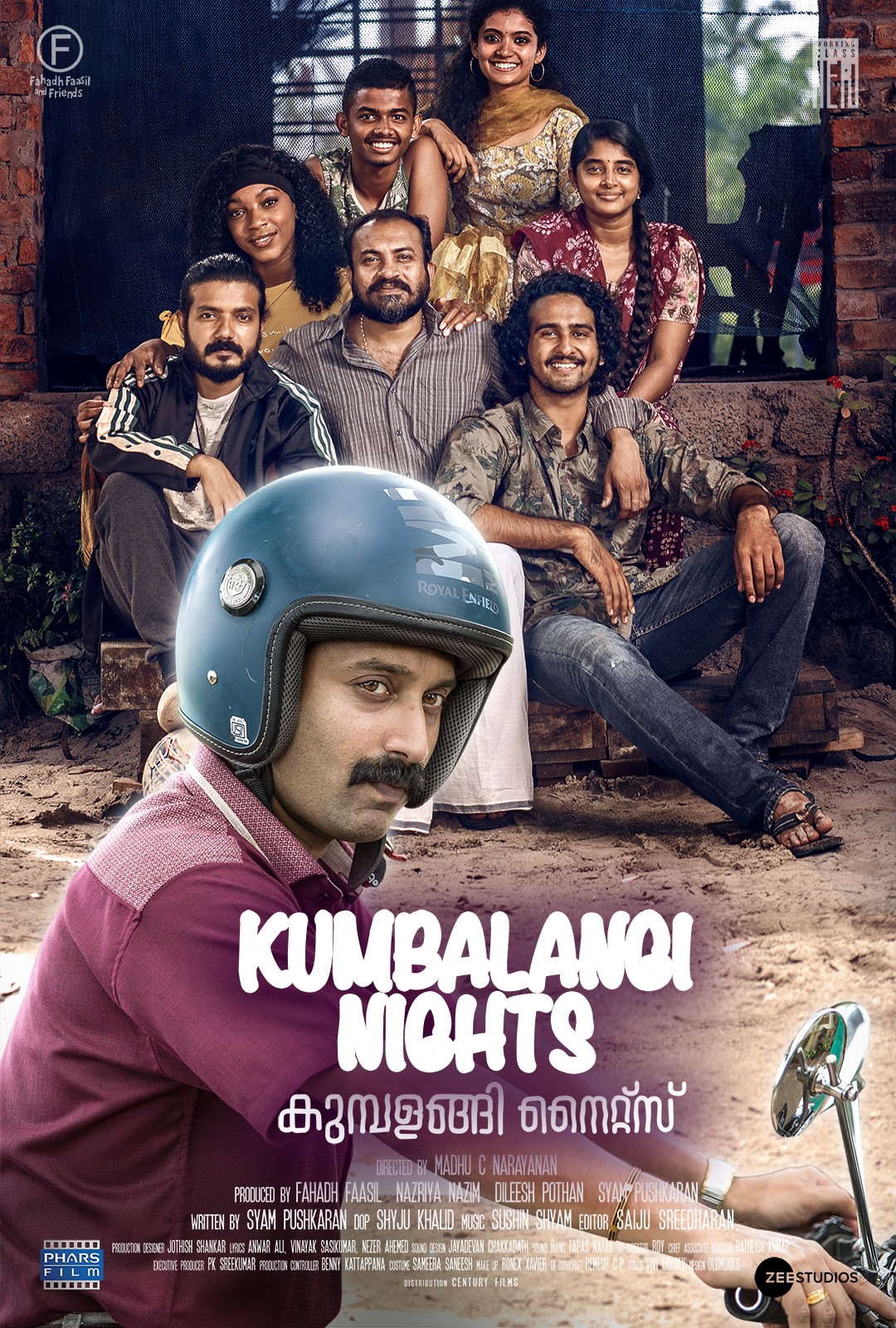 A story of family and how life unfolds Kumbalangi Nights is a comedy-drama based on a fishing village in Kochi, a beautiful and picturesque place on the Southwest coast of India.
The cinematography in the movie is top-notch and the visuals shown here are to die for. The director, Madhu C. Narayanan, has done a brilliant job and brought out extremely real emotions on the screen.
Coming to the story, well, the best thing about it is its simplicity. It portrays the life of a group of siblings who belong to different age groups and have a hard time adjusting to one another. They have a lot of problems with one another, yet, they never part ways and co-operate with each other.
Romance and love also make their way into the story. However, the different societal background causes problems in the life of the lovebirds. How do they deal with it? What role do the siblings play here? Well, our very own Amazon Prime knows it all!
The Great Indian Kitchen: life and its flavors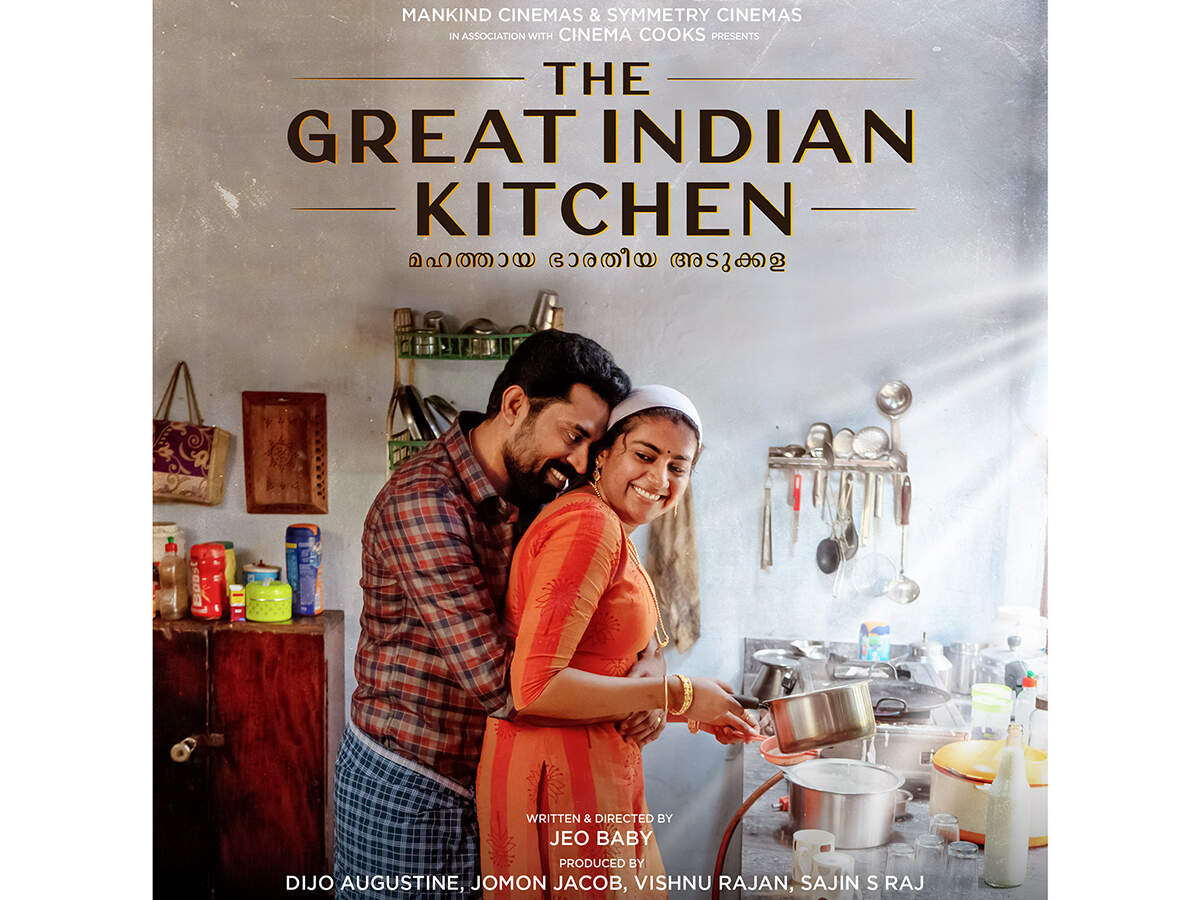 The great Indian kitchen is probably that one movie that should be watched by everyone. The movie has been written and directed by the very talented Joe Baby.
The most loving thing about this movie is the way it challenges the patriarchal setup of Indian society and challenges the traditional mindset of every person whilst portraying the hardships every woman has to face and the way her life changes after marriage.
Another very interesting thing about this movie is that the characters do not have any names! It only shows how much the reputation of a person depends on the position they hold in society.
We would like to call this movie a treat because it challenges various stereotypes in society and does its best to undo or at least highlight them.
The movie portrays the theme of past vs. future where the present generation is trying to unlearn a lot of things taught to them as normal.
Stereotypes around gender, religion, and marriage have been addressed well here. One can hope that as a generation we all would have some takeaway from this tale of life and the new waves in our society.
Trance: A tale of white lies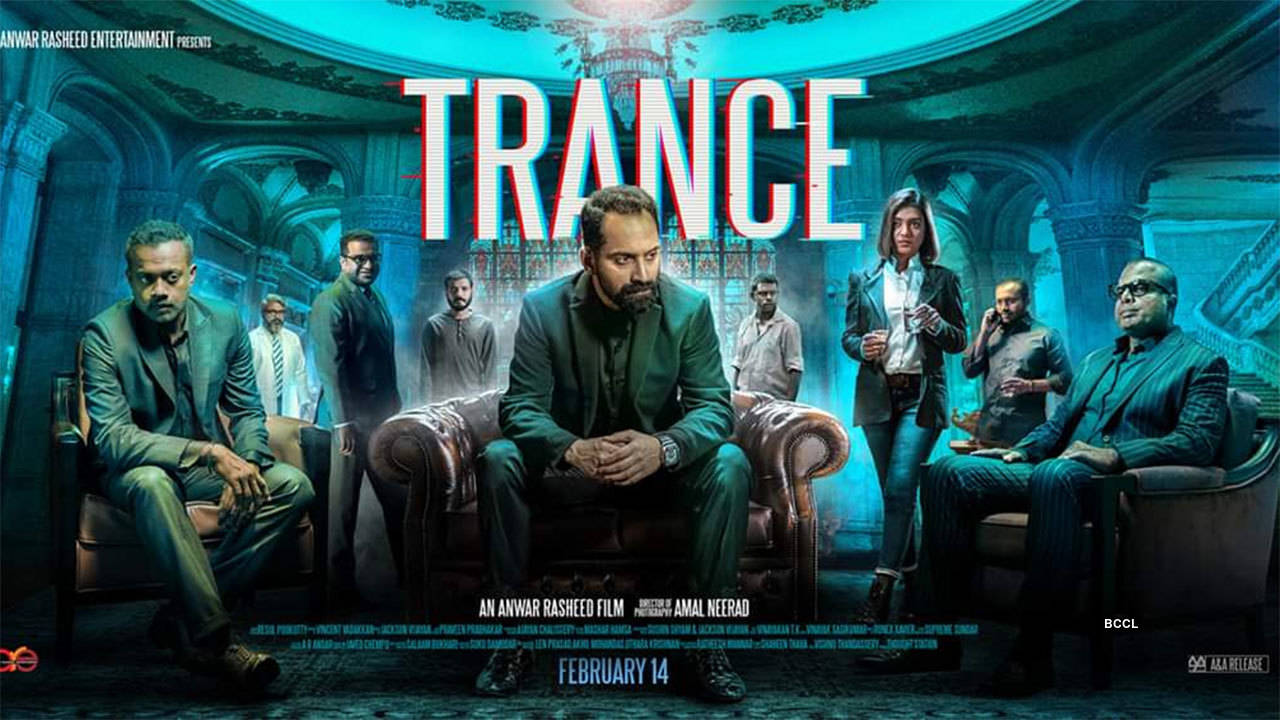 The story of Trance is very relatable but controversial at the same time. Director Anwar Rasheed takes a dig at the exploitation of religion in our society. The amount of business any person connected to religion can do is quite disturbing.
The movie narrates the story of a Christian motivational speaker who was not the same person that he was before the loss of his brother. He was a man who genuinely wanted to help people through his art of speaking.
One fine day he was hired by two people who ran a corporation. Their motives were not as pure as they portrayed it to be and they only wanted to exploit the faith and belief system of people for their purposes.
The only drawback of the movie is that it runs for 3 long hours but we can assure you all that that time will not be wasted.
The cinematography of this movie as well is par excellence. To know what this inherently good man does in the future and how the following events change his life, do not forget to subscribe to Amazon Prime!
Home: efforts that matter
Anyone who watches this movie will give out a note of thanks to the writer. A soft and realistic movie set amidst the backdrop of our lives which is moving forward really fast every day should be watched by everyone in our opinion.
This movie will help the audience reconnect better with their parents and also make them understand how bad technology has been consuming them and their time.
#HOME is the story of a father who tries to reconnect with his children but cannot get a hang of the gadgets that we use to communicate in the present times. The transition of every person in this movie is worth watching.
Helen: "survival of the fittest"
Helen is a 2019 survival thriller directed by Mathukutty Xavier. It was the first-ever movie that Xavier directed and it went on to receive two National Awards. We must give a special mention to the make-up artist of the movie who makes every situation look very realistic.
Coming to the story, the movie portrays the life of a young woman who works at a shopping mall and is very lively and chirpy all the time.
One fine day she entered the freezer room and got locked there by accident. This survival story helps us explore the various relations in the life of Helen and how they all come together in a time of crisis to save her.
It would be safe to say that it is on this line that the story of this movie differs from other survival thrillers. The dynamics of several relationships and a strained Muslim-Christian love story that has been shown here are worth being mentioned.
The love that Helen and her father share will sure make everyone teary-eyed. Once again, thanks to Amazon Prime for making these beautiful movies so readily available to us.
Malik: We are all to be judged only by the almighty.
Malik is a crime drama directed by Mahesh Narayanan who also wrote and acted in the movie. The movie's main character, Suleiman, played by our very own Fahadh Faasil is a man who rose to power after fighting a lot of battles and standing against corruption in his society.
He is a religious man who believes that only God can judge him and that he will show him the right path no matter what happens in his life. Therefore, even when there was a lot of danger around his life, he chose to go to Mecca and do Haj instead of staying in the comforts of his mansion.
However, he was arrested by the police and taken into custody. Police tried to finish him off in jail and used his nephew Freddy for this task. The movie is surely going to entertain every person and make them see the world through a different lens.
The themes of religion, power, politics, family, friendship, and remorse have been well portrayed here in this movie. The movie is divided into three parts where we can see that there are three distinctive flashbacks used for the same purpose.
To know how all these elements in the movie come together to take you through a great cinematic experience and whether or not Suleiman makes it out alive, do tune in to Amazon Prime.
After all, the story of a person who stood between the police, politicians, and their corrupt movies, should not be missed by any of us movie lovers!
Kuruthi: "charity begins at home"
Kuruthi is a home invasion thriller that was supposed to be released in the theatres but due to the pandemic, the makers decided to release it on Amazon Prime which allowed us to watch this intense thriller in the comfort of our homes.
Caution: This movie will surely send chills down your spine for days to come. Manu Warrier, the director of this movie has done an excellent job and presented various aspects of human lives on screen in a matter of a few hours.
The movie takes its time to unfold and introduces us to the characters present in it, much like any other Malayalam movie. However, the central theme of this movie revolves around one home, one fateful night, and the decision made by some.
Talking about the theme again, the writer 'Anish Pallyal', has managed to keep it very universal and relatable as it revolves around a very strong emotion that has been present ever since the inception of humankind, and it is nothing but 'hate' and the act of killing.
The movie shows how the Hindu-Muslim riots can prove to be harmful to both society and the individuals involved.
Cold Case: conflict of the mind and the supernatural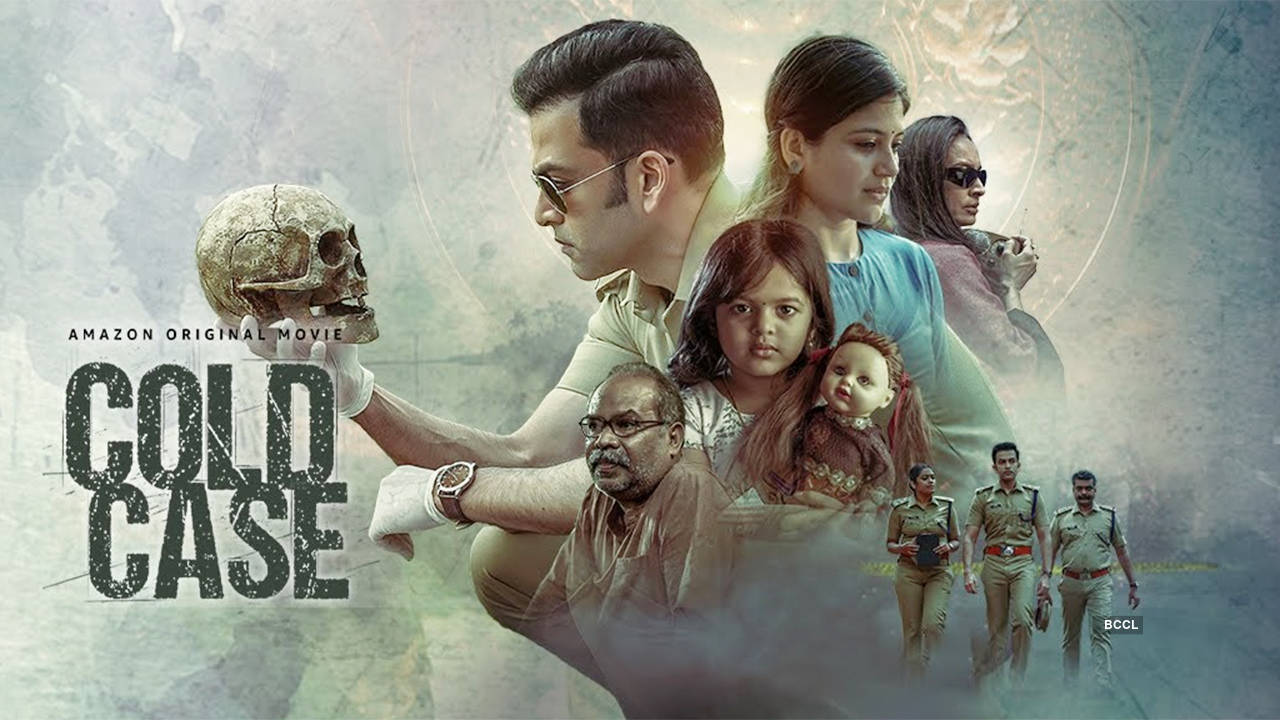 'Cold case' is a supernatural thriller that has been directed by Tanu Balak and released on Amazon Prime. The movie narrates the story of a young IPS officer and an investigative journalist who is trying to solve one case parallelly.
However, as fate would have it, they both do not cross each other's paths for a long time in the movie. Sreenath V. Nath, the writer of the movie has done a great job by contrasting two elements or genres with one another.
The supernatural and the rational have been brought into the play and the effect that it leaves on our mind is sure to last for a long time.
The background score adds to the feeling of eeriness that one is ought to experience. Well, it becomes obligatory for us to experience the great work done by Prakash Alex for this amazing work of music.
We have mentioned how the IPS officer and the journalist were investigating the case parallelly but it is important to bring to everyone's notice that the feelings that they have been experiencing are poles apart and that is how the theme of contrast and conflict comes into play.
There is a strong supernatural element in the first half of the movie but it tones down in the second half. A series of events lead us to a big revelation and to find out what that is, tune in to Amazon Prime, mates.
Jai Bhim: Has privilege blinded us?
We hope that every person watches this movie at least once. Jai Bhim is a movie that portrays the various sections of society in a way that would not be pleasing for the privileged community.
The movie has been directed by TJ Gnanavel and distributed by Amazon Prime and it kind of fills us with a sense of pride because a sensitive issue like this definitely needed a big platform and Amazon Prime stepped up to support this cause.
TJ Gnanavel, the writer and director of this movie has done a brilliant job, to say the least. This courtroom thriller drama has received much love from the audience till now and is compelling people to raise questions that should have been asked a long time before.
The story revolves around a woman belonging to a tribal community whose present societal condition is worse than bad. The husband of the woman was arrested for some trivial reason and is now missing from police custody.
The woman decides to fight for her husband and moves to the high court despite being pregnant and not having many resources with herself. One lawyer decides to stand up for the woman and help her find her husband.
The story has portrayed the concept of casteism and oppression of the marginalized community by the privileged in a very realistic manner. How police brutality has been shown in this movie was much needed for the majority of the population to witness.
Another very shocking fact is that this movie is based on true events. It would be our pleasure if you go and give Jai Bhim a watch, it is worth everyone's time and attention.
Quick Links:
Jallikattu: Are traditions driving us crazy?
One cannot talk about Malayalam movies and not mention Jallikattu. Jallikattu is a 2019 Action-crime movie that was nominated for the Oscars.
It was directed by Lijo Jose Pellissery and written by Hareesh S. and R. Jayakumar. Before going into the details of the movies, we would like to mention that Jallikattu is a tradition in India, or rather, South India wherein a buffalo is released into a village and people try to gain victory over it by riding on its back and are required to stay there for some time as a part of the ritual.
There have been several debates over the legitimacy of this practice. In a nutshell, there is a buffalo that has been released in a village, and people are going crazy and trying to capture it for their gains and showing as if they care about the village and its well-being hence, they are risking their precious lives.
The chaos and the chase that has been portrayed in the movie are accentuated by the background movie and cinematography. Needless to say, Jallikattu is a must-watch on Amazon Prime.
As Indians we must all indulge in the practice of watching movies from different genres and languages as it helps us grow and become conscious as citizens. All these movies have been curated after a lot of deliberations and considerations. It is our pleasure that people are taking interest in movies from the Malayalam cinema industry.
Times are changing for the good, it seems. It again becomes mandatory to highlight the role of OTT platforms like Amazon Prime in changing the course of the entertainment industry and giving equal exposure to everyone.
We have tried our best to present you with some of the best movies in the Malayalam Language available on Amazon Prime and we hope you all enjoy exploring this list and have a great time.
Once again extending heartfelt gratitude to Amazon Prime for making such great movies of varied genres available to us at such a low price! Value for money in every sense we might say.