Amazon Prime is the one-stop place for all your needs to feel good and brighten up your day.
The number of brilliant films on Prime Video is soaring. If you wish to boost your mood and escape into the world of feel-good cinema, you have come to the right place! Ranging from comedy to tear-jerking catharsis, here are the best feel-good films on Prime Video that you should stream.
Here's a list of feel-good movies on Amazon Prime:
Don't Worry, He Won't Get Far on Foot (2018)
This is one of the most amazing yet underrated films of the 2010s. Featuring the masterful Joaquin Phoenix along with his beau Rooney Mara, Don't Worry, He Won't Get Far on Foot is based on the real-life story of American cartoonist and musician John Callahan. The film features his struggle of overcoming alcoholism and dealing with his life as a quadriplegic. 
Through Callahan's journey, this movie will make you want to recognize all the toxic ways with which you treat yourself. The manner in which Callahan evolves and achieves triumph over his flaws is extremely heartening. This film about self-reconciliation and self-love is bound to do the work of a warm, life-affirming hug. 
Another Round (2020)
Another Round won Best International Feature Film at the 93rd Academy Awards and deservedly so. In the film, a gang of four high school teachers hatches an insane plan to go on a binge-drinking spree and experiment with how it affects their lives.
If you have become exhausted from being locked down at home, Another Round will hit you like a gust of fresh air because of its free-flowing and expansive moments. The way the film balances moments of suffering and joy, its characters' highs and lows are spectacular. This comedy-drama Danish film has guaranteed emotional nuance without overly dramatic storytelling. The end result is naturally wonderful.
Photograph (2019)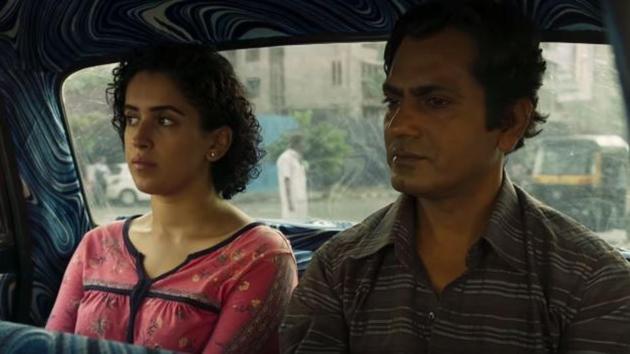 Hindi cinema is full of romance which barely goes unnoticed. Therefore, it's a shame that Photograph by Ritesh Batra (the director behind The Lunchbox) did not receive the love it deserves. 
The film features Nawazuddin Siddiqui as a street photographer who opens a world of possibilities for Miloni played by Sanya Malhotra. Although the two characters belong to vastly different sections of society, the film focuses on the connection they build. It offers a slow burn that will leave your heart singing with ineffable feelings and a bittersweet ache. 
The Florida Project (2017)
In The Florida Project, director Sean Baker makes you feel such indescribable feelings with a humble story in a span of 111 minutes. The film shows the struggles of a mother-daughter duo living in near-poverty in Florida near Disney World, which was codenamed the Florida Project in its initial phase of development.  
The film is so authentic and grounded in its storytelling yet it is filled with magic. The ultimate strength of the film lies in its humanism that will leave a long-lasting impression on you. You cannot afford to miss The Florida Project. 
Kumbalangi Nights (2019)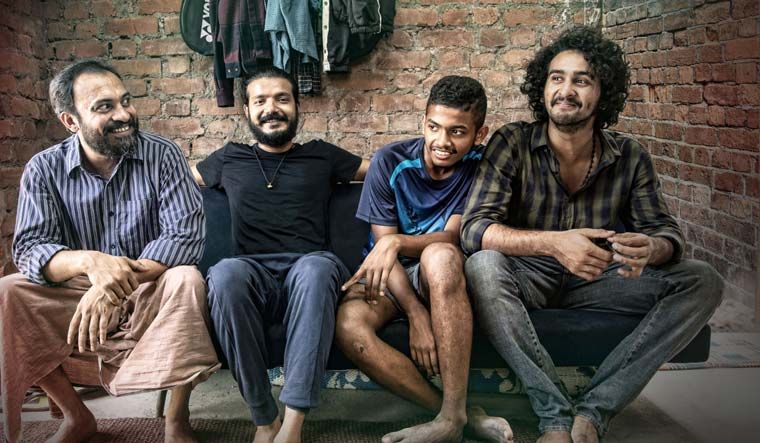 Kumbalangi Nights is inspired by the observations of director Syam Pushkaran when he spent time in rural life. Set in the village of Kumbalangi in Kerala, the film is centered around four brothers who attempt to heal the fissures in their dysfunctional family. 
Hailed as one of the best Malayalam films, Kumbalangi Nights is effective in nailing its theme of love and family. The dynamic Fahadh Faasil acts as the perfect cherry on the top in this beautiful film. 
Dum Laga Ke Haisha (2015)
Dum Laga Ke Haisha attempted never before seen risks in Hindi cinema. It's a shame if you haven't watched this gem which won hearts as well as performed spectacularly at the box office. Based in the 90s when standards of beauty in film reached their pinnacle, the film revolves around school dropout Prem and his educated but obese wife. 
Dum Laga Ke Haisha takes apart the insecurities of all its characters and gives them space to love the other and themselves. This heart-warming film about acceptance will leave you smiling. The film's iconic music also perfectly complements the story. 
Birds of Prey (2020)
Birds of Prey dives into the life of DC's Harley Quinn, with Margot Robbie reprising her role. The story follows her emotional crisis as Joker abandons her. It's a fun, fast-paced film where Harley Quinn, along with a kickass set of heroines soon-to-be-called Birds of Prey, takes control of her life and embarks on her narrative.
Unlike other DC films, Birds of Prey is extremely vibrant and puts Harley Quinn in an authentic light devoid of the male gaze. As Quinn nails the bad guy with her female gang and finds her catharsis, the film becomes an exceptional joyride. The only complaint from the film is that it ended too soon. 
The Adventures of Tintin (2011)
Although The Adventures of Tintin is an animated film, it will feel rooted in a world that is half-animated, half-real. It's based on the Tintin comics by Georges Remi. The film follows the story of Tintin, a reporter, and his dog Snowy's adventures with the famous Captain Haddock, hilariously voiced by Andy Serkis. 
The nail-biting action along with the triumphant theme of good over evil and redemption makes for a quintessential feel-good, entertaining watch. 
October (2018)
October is the film that Hindi cinema deserves. Featuring Varun Dhawan, Gitanjali Rao, and Banita Sandhu, the film portrays the story of two colleagues Dan (Dhawan) and Shiuli (Sandhu)
who connect with each other in the most unusual circumstances. 
Although not a bright and explicitly feel-good film, October is unflinchingly poetic, heartening, and will leave an everlasting impression on you. It is the kind of film that makes you feel grateful for being human and able to feel a myriad of beautiful emotions at once. 
Putham Pudhu Kaalai (2020)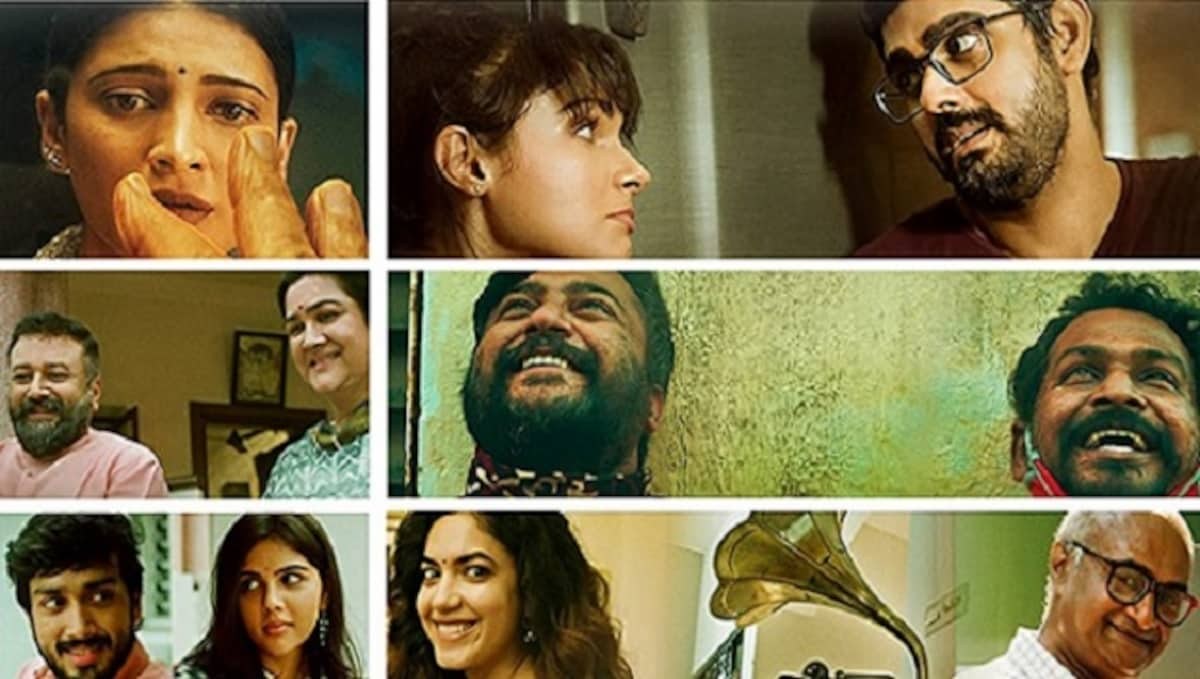 This Tamil anthology weaves five stories directed by five renowned Tamil directors. The film began and finished its production during the lockdown and is based on the 21-day March lockdown in India. 
This touching film contains immensely lyrical music that will make your heart sing. All stories are incredibly touching and unique in their own ways. Tamil cinema delivers another gem through Putham Pudhu Kaalai. 
Also, Read: