Bollywood Action Movies are a genre that has been a fan favorite over the years. From swift chase sequences to hasty fights to flying cars and inevitable heroes, without action dramas Bollywood is incomplete. Stars flexing their six-pack physique while dodging a bullet is literally a "Baye Haath Ka Khel" in Bollywood. Over the years, actions in films have advanced gradually, making them more fun and captivating for the fans.  
Thus with its growing demand and advancements, makers have focused on it a bit much. So much that they might look real on screen, but at times science and logic seem to have left the party. Well, today, that might be a question we wanna dodge just like the bullet because today we have brought to you 8 thrilling Bollywood action movies that are worth all the hype.   
8 Thrilling Bollywood Action Movies That Are Worth
All The Hype
Sholay (1975)
Released in 1975, Sholay is undoubtedly an iconic Bollywood action movie that finds its relevance even today. Directed by Ramesh Sippy, this film encapsulates the abduction in Ramgarh, where a thug is chased by two friends, with the mastermind being an ex-police officer. This film became immensely popular not only for its grasping storyline, and action sequences but also for some splendid performances by the actors. The cinematography and direction made the viewers establish a connection with the characters, something that was new during that time.
If you still haven't watched this fun, thrilling and marvelous film yet, "Toh Kya samaj kar aaye the? Sardar bahot kush hoga? Sabasi dega?"
Deewar (1975)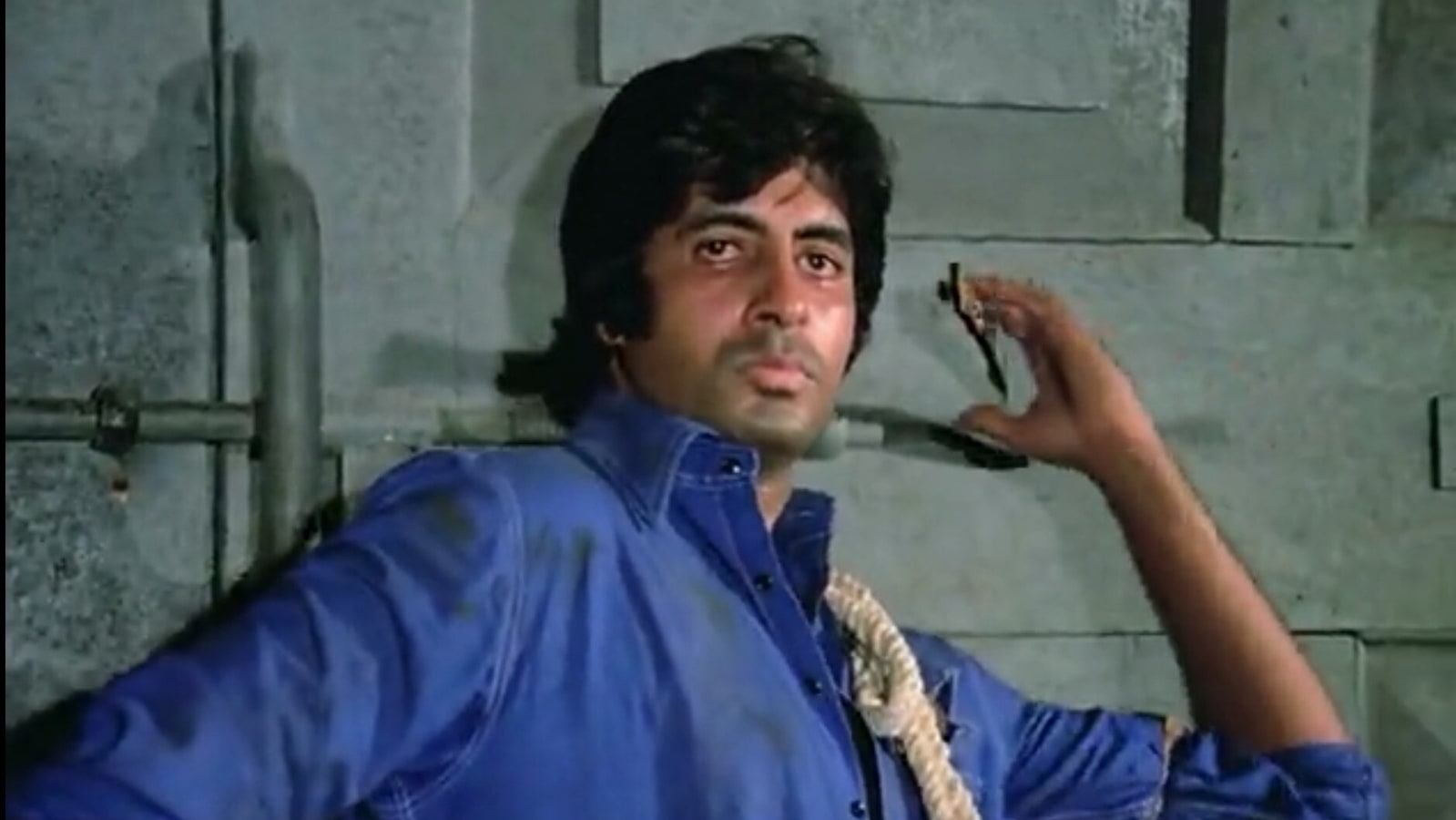 "Mere paas Maa Hai!" Surely you have encountered this line multiple times in your life, either in memes or films. Well, this popular dialogue is from the fan-favorite Bollywood Action movie, Deewar. Based on the tale of two brothers, one a hard-working police officer and another a leading mafia, Deewar portrays their bond and rivalry in an action-packed, Dramatic way.
Starred by Amitabh Bachchan and Sashi Kapoor, this film is known for its layered, symbolic, and intriguing storyline, making Deewaar an absolute must-watch for all Bollywood action lovers.  
Gadar: Ek Prem Katha (2001)
A true Bollywood fan is certainly aware of how close Sunny Deol is with handpumps. Maybe this is the film where it all started. Based on an inter-faith love story with the partition of India and communal riots in the backdrop, Gadar: Ek Prem Katha is known for its action sequences and Sunny Deol's performance. This highly dramatic Bollywood Action movie portrays the ideas of communal issues, love, and patriotism, but everything combined with action.
Though the action scenes might sometimes feel excessive and unrealistic, this Bollywood drama is undeniably an entertainer. Be it the groovy songs or the fights, we can assure you that you gonna fun!  
Singham Series (2011 & 2014)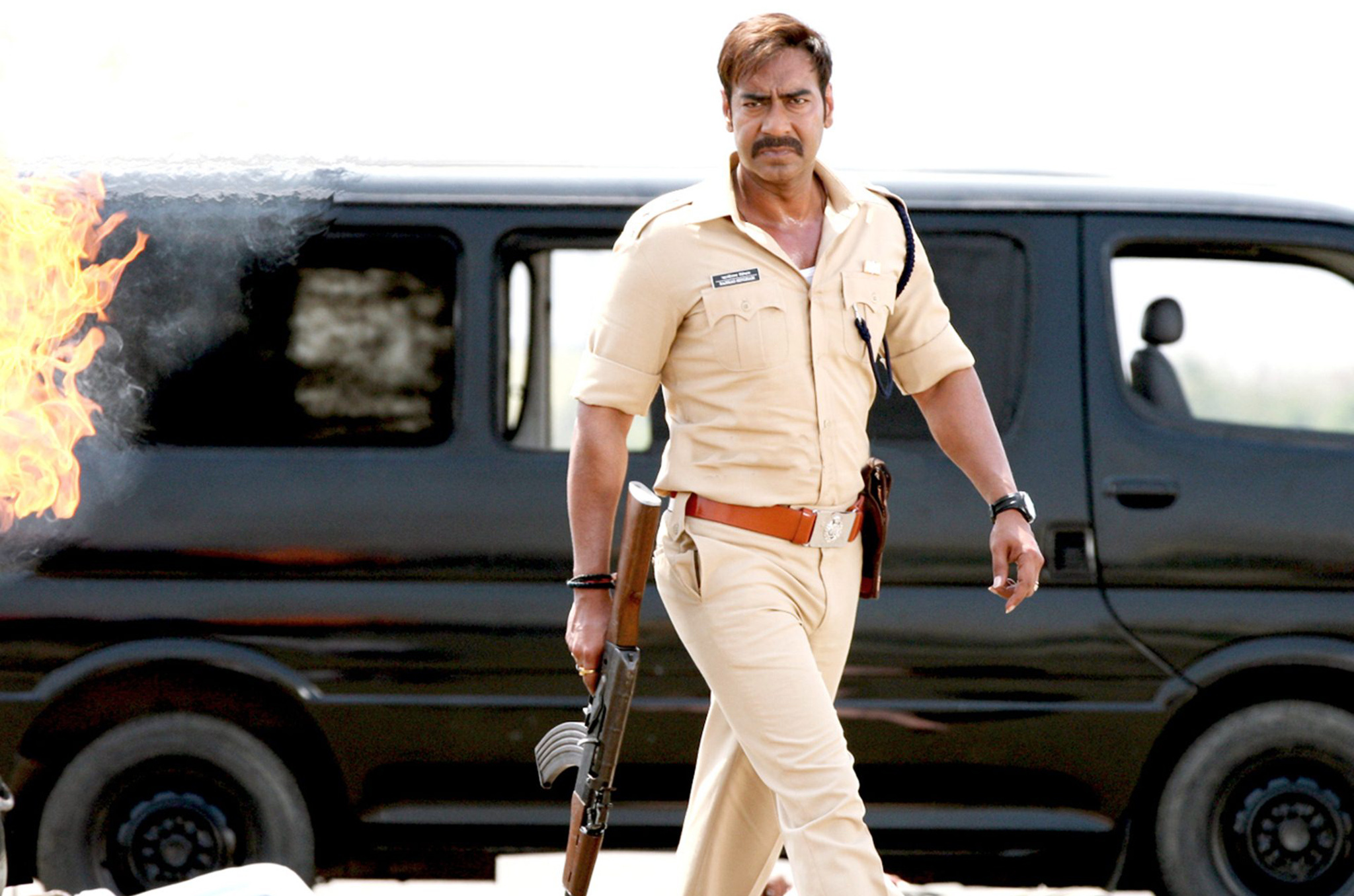 Bollywood Action Movies without Rohit Shetty are like fight scenes without flying cars. Incomplete! And who's better than the fearless and virtuous cop, Singham? These Ajay Devgn starrer films are one of the most anticipated and most enjoyed action dramas. Based on a police officer and his heroic tales of saving the city, Singham Films are known for their punchlines, action scenes, and adventurous plots. According to the filmmaker, Singham is the first police officer in the universe of police films to be released eventually, much like the Avengers but in uniform.
So far, two Singham films have been released, and if you want to get rid of a boring afternoon, voila, here's Singham for you. 
Also, read:
Dhoom Series (2004, 2006 & 2013)
Superbikes, Robbery, and super-cop Abhisek Bachchan pretty much sum up the 3 Dhoom films. Produced by Yash Raj Films, the Dhoom series revolves around a cunning criminal looking for his revenge and being chased by super-cops Abhishek Bachchan and Uday Chopra. Though the storyline and antagonists differ in the three films, the Dhoom franchise has amazingly kept hold of the thrill and entertainment.
Amidst the nail-biting and captivating chase scenes, Uday Chopra's character provides much-needed comic relief. With time not only did they make the actions more enjoyable, but the makers have also made the storyline intriguing with some plot twists. Last released in 2013, Dhoom fans eagerly await the next sequel.
Dabaang (2010, 2012 & 2019)
If so far you thought we missed Salman Khan, well, Bhai has a special place. Though many action movies in Bollywood revolve around the cops, Salman Khan's Dabaang stands out from the list. Encapsulating the adventures of Chulbul Pandey as he fights deceitful villains, Dabaang is the most popular and loved Bollywood Action movie. Besides being celebrated for Salman Khan's style, fight scenes, and humor, the Dabaang film franchise has portrayed some of the most notorious villains of Bollywood.
We are quite sure that you have already watched this entertaining film, but in case you haven't, what are you waiting for? 
PS: Logic and science may seem absent in some scenes.
Pathaan (2022)
If 2023 has been a treat for Bollywood fans, Pathaan is a prime reason for that. And why wouldn't it be? SRK returning to the screens, and that too in a new avatar! Shah Rukh Khan as an action hero may not be much celebrated but showing off his versatility, Shah Rukh Khan nails this film as a RAW agent fighting against a mighty villain to save his country from an apocalyptic blast. Top-notch action sequels with amazing VFX enhanced the storyline making it an experience you shouldn't miss.
Directed by Siddharth Anand, Pathaan got popular for its music and some amazing punchlines. If you have missed Pathaan at the theatres, worry not. You can watch it anytime on Prime Video. 
Also, read:
Baaghi 3 (2020)
Among most new-age actors trying to redefine Bollywood Action movies, we think Tiger Shroff is astounding regarding stunts and actions. With him debuting in an action film, every Tiger film will certainly have some amazing action sequences. So does Baaghi 3. Portraying the bond of two brothers and fighting against a leading mafia and eventually an entire country, Baaghi 3 as a storyline might seem a bit stretched and quixotic. But when it comes to action, it has some of the most awesome and noil-biting scenes in recent times.
Directed by Ahmed Khan, this film, though not so exalted by the critics, is absolutely entertaining if you watch it just for the actions!
Let us know in the comments below which are your favorite Bollywood Action Movies!