In 1992, 30 years ago, an actor moved to Bollywood. He brought a boyish charm, unique physical energy, over-the-top but charming movements, and a desire to be the best. Three decades later, the man not only runs Bollywood but also has fans worldwide. He has earned the title of "King" or "Baadshah" for a good reason. We're talking about Shah Rukh Khan, who started Bollywood 30 years ago with the movie Deewana.
As 'Pathaan' tears up the internet, flaunting Sharukh Khan's eight packs and fierce rustic looks, the wait for this movie to release feels never-ending. We can beam with pride as this man's recent achievements have Twitter going – #30YearsOfShahrukhKhan and #thodarukshahrukh. 
We know that Shahrukh toh na kabhi ruka tha, na ruka hai or na rukega. Let us binge on Shahrukh Khan must watch movies that he has blessed us with over the years, and try to take our minds off the long wait for Pathaan.
Shahrukh Khan Must Watch Movies That Have Blessed Us Over The Years
Baazigar (1993)
This is one of Shahrukh Khan must watch movies. Baazigar was surely a gamble with the rising star's career, with top actors like Salman Khan refusing to act. Set apart from other movies of the time, you will be angry with the protagonist yet love him simultaneously. This story is about betrayal, playing with emotions, murders, etc. Most of these are played out by our favorite protagonist himself.
A hero shown in the grey light, with drawbacks and flaws, is still a new concept in Indian movies. This, coupled with SRK's marvelous evil acting and the soul-crushing last scene, will make it one of your favorites and give you a lot to remember.
"Kabhi kabhi jeetne ke liye kuch haarna bhi padta hai. Or haar kar jeetne wale ko baazigar kehte hain."
Dil Wale Dulhaniya Le Jayenge (1995)
DDLJ has to make a list, doesn't it? With its mustard fields and Sharukh and Kajol's sparkling on-screen chemistry, this movie doesn't fail to impress any number of times you decide to watch it. Although the script is typical Bollywood, with the guy and the girl falling in love but are promised to someone else and the resulting complications, the movie has given us some evergreen scenes and dialogues that are still quoted today.
This masterpiece was released nearly three decades ago. Do you feel old yet? DDLJ will take you on a journey starting at the modern Trafalgar Square in London and ending in our desi mustard fields of Punjab.
Also, "insaan ki umar utni hi hoti hai jitni wo feel karta hai."
Kabhi Khushi Kabhie Gham (2001)
K3G is a gem – keh dia na, bas keh dia. A beautiful story of falling apart and reuniting with family. Get ready to hop on a roller coaster ride of emotions. Featuring six of the best actors in Bollywood, it is hard to give SRK the center place in this one. Then again, the extent to which King Khan goes for love will have you swooning over his character. The friendly banter between Kajol and SRK is a treat, and Shahrukh Khan Must Watch Movies  – from wooing in India to being husband and wife in England.
This movie beautifully portrays the family as the most important thing in the world. And also reminds you of this tongue twister you have probably sung all your childhood – 
"Chandu ki chacha nei Chandu ki chachi ko chandni raat mei chandni chowk pe chandi ke chammach se chatni chatai."
Devdas (2002)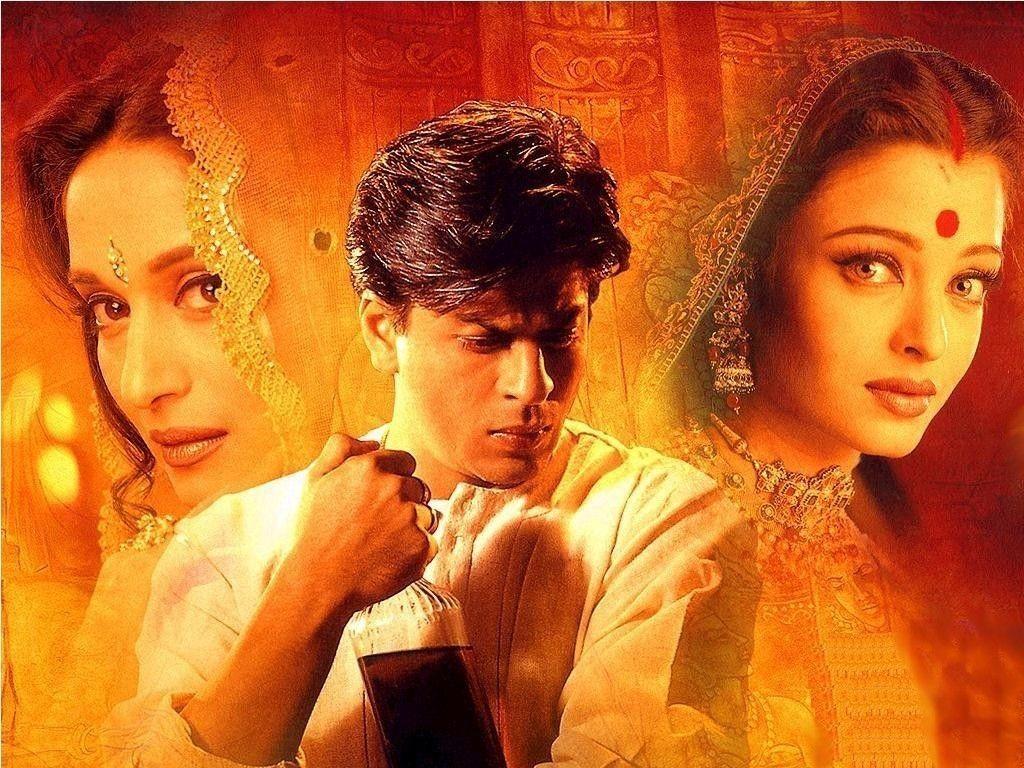 Can you count the times you have been called Devdas (even when you were not waiting for your Paro and were generally sad)? Kyun Devdas ban ke baitha hai? Such was the depiction of this character by our own King Khan – gripping and strong. This evergreen term and SRK's acting will probably not be forgotten until time. Also, while we love Devdas as a character, please not follow in his footsteps in real life.
Some movies have a difficult end, but that makes them beautiful. As Paro runs for the gate in the final scene, your heart will shatter into a million pieces. Watch this classic and let it become your favorite film to binge on!
"Chalo fir dhoond layein hum usi masoom bachpan ko jahan sapna sajaya that."
Veer Zaara (2004)
In an era thriving on hatred, watch this absolute masterpiece if you wish to understand the power of love. Veer Zara deserves to be cherished forever, from Pakistan's morning azaan and jails to India's long wait and beautiful meadows. What makes this film eternal is the cross-border love story and SRK spending decades in jail as a terrorist rather than letting his love down. Watch this evergreen story of epic love and sacrifice that transcends all borders at a time when love shatters upon facing the smallest of hurdles.
Shahrukh's speech at the end is probably the best part, encapsulating the purity of the protagonist's love. Keep the tissue box by your side as you travel through this VERY emotional journey.
"Woh kehte hain yeh mera desh nahi, fir kyun mere desh jaisa lagta hai?"
My Name Is Khan (2010)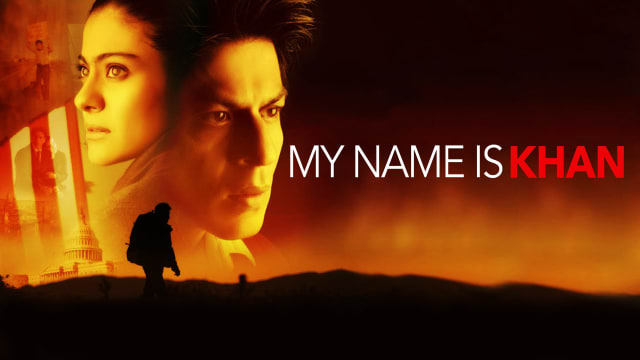 With Islamophobia stretching far and wide over the years, this movie plays its part in bravely trying to dispel some of it. Although it revolves around the 9/11 attack, My Name Is Khan still holds relevance today. An emotional movie with brilliant acting on the part of Shahrukh Khan. His character Rizwan Khan suffers from Asperger's disorder and tries hard to fix every broken thing in his life. Many heart-wrenching scenes follow as he attempts to fix his broken marriage by tracking down the US president. 
Watch this evergreen classic to see humanity triumph all. This movie is one of Shahrukh Khan must watch movies with a super-strong message, brilliant cinematography, and King Khan and Kajol coming back together on screen. You would have probably heard, 'My name is Khan, and I am not a terrorist. Here's another –
"Jab ek begunah marta hai toh uski maut ke sath saari insaniyat ki bhi maut ho jati hai."
Chennai Express (2013)
SRK has allowed us to experience the love that is above countries, states, faith, and even language. Isn't that why he is our favorite? Immersed in the Indian culture, this movie starts with SRK traveling across states to fulfill his grandfather's dying wish, then a DDLJ moment on the train, and what follows is a superb romantic comedy. You will have your wanderlust oozing out from 'missing platforms' to 'hum log Jahan se khadi hoti, station wahin se shuru hoti.' King Khan and Deepika's acting and expressions are on point, giving life to this film.
Chennai Express will have you doubling up in laughter. While you are at it, be sure to learn a few Tamil words along the way too.
Also, we don't know if you heard, but – "Don't underestimate the common of a power man"
Dear Zindagi (2016)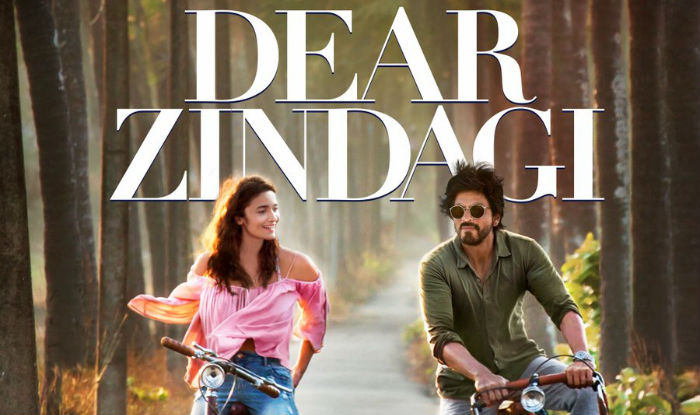 Don't we all crave a person who understands us like Dr. Jehangir Khan? This is one of the most relatable scripts for this generation, a movie that comes with the message of loving your Zindagi and attempting to make us understand the true meaning of life. SRK beautifully plays the role of a caring, charming and witty psychiatrist, making us pine for those long conversations with a person who listens to us patiently.
The movie bravely tries to lift the stigma around mental health while delivering powerful messages like freely expressing your emotions and – Losing friends as you grow up is a sign of growing up. Watch this movie based on your own life and be assured of taking back many valuable learnings.
"Agar hum apni zindagi ka steering wheel apne hath mei nahi lenge na, toh koi doosra driver seat par baith jaega."
While there is no end to the classic and Shahrukh Khan must watch movies that King Khan has blessed us with, these top the list for us.
For more such interesting content, follow us on Instagram and Facebook.
Also, read: