We will rank some of Ajay Devgn movies from best to worst based on their critical acclaim, box office success, and overall popularity.
Ajay Devgn, a renowned Bollywood actor known for his versatile performances and intense screen presence. Over the years, he has delivered numerous memorable movies showcasing his acting prowess. He has an impressive filmography spanning several decades. Here we will highlight Ajay Devgn's all movies, showcasing his talent and contribution to the world of cinema.
10 Must Watch Unforgettable Ajay Devgn Movies
Bholaa (2023)
This one of the latest Ajay Devgn movies begins with Bholaa living a carefree life, enjoying the simplicity of his village. However, his life takes an unexpected turn when an influential politician decides to construct a factory in their village, posing a threat to their way of life.
As the villagers protest against the construction, Bholaa emerges as their unlikely leader. With his pure heart and unwavering determination, he inspires the entire community to fight for what they believe in. Bholaa's innocence and genuine desire to protect his village make him a symbol of hope and resilience.
Also, read:
Drishyam (2015)
Nishikant Kamat's crime thriller is considered one of the best Ajay Devgn movies for his best performances. The story revolves around a commoner, Vijay Salgaonkar, who goes to extreme lengths to protect his family. "Drishyam" received widespread critical acclaim and was a major box office success.
Also, read:
Zakhm (1998)
Directed by Mahesh Bhatt, "Zakhm" is a deeply emotional drama that explores the complexities of religious identity and communal tensions. It won him a National Film Award for Best Actor for portraying a son torn between a mother's love and his struggles.
Once Upon a Time in Mumbaai (2010)
Directed by Milan Luthria, this crime drama set in the 1970s showcases Ajay Devgan's portrayal of a powerful underworld don. With its engaging storyline and strong performances, this Ajay Devgn movie became a commercial success and received several positive outlooks from critics.
Also, read:
Gangaajal (2003)
Directed by Prakash Jha, this hard-hitting social drama revolves around the corrupt system and the struggles of an honest police officer. Ajay Devgn's intense performance as the no-nonsense cop was highly appreciated, and the film was a box-office success.
Omkara (2006)
Directed by Vishal Bhardwaj, "Omkara" is an adaptation of Shakespeare's play "Othello." Ajay Devgan's portrayal of the titular character, a power-hungry political enforcer, earned him critical acclaim and several awards. This movies is also considered as one of the best Ajay Devgn movies from his film career, and was praised for its strong performances and gripping narrative.
Hum Dil De Chuke Sanam (1999)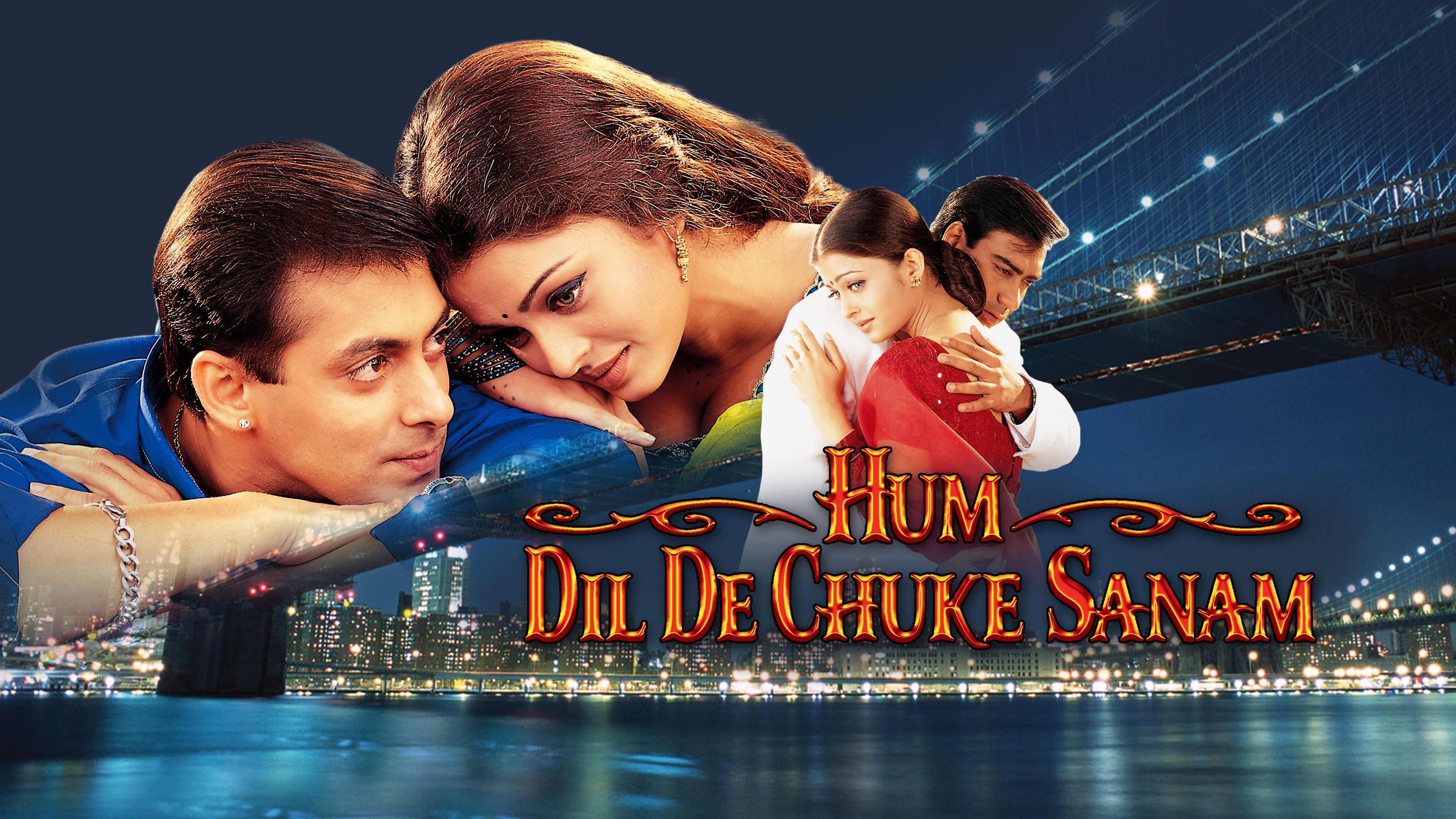 Directed by Sanjay Leela Bhansali, this romantic drama features Ajay Devgn in a complex love triangle. His performance as a selfless lover caught between love and duty was highly appreciated. It was a commercial successful blockbuster and garnered critical acclaim for its music and performances.
Golmaal: Fun Unlimited (2006)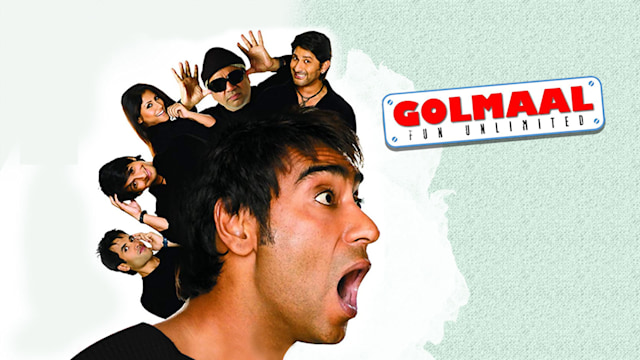 Directed by Rohit Shetty, this comedy film proved to be a major success at the box office. Ajay Devgn's comic timing and chemistry with the ensemble cast were widely appreciated. The film spawned a successful franchise, making it a significant milestone in Devgan's career.
Raju Chacha (2000)
Directed by Anil Devgan, this family drama showcases Ajay Devgan as a guardian to three orphaned children. His film received mixed reviews from critics, but Devgan's performance was appreciated for its emotional depth. This Ajay Devgn movie gives nostalgia to 90s kids.
Ram Gopal Varma Ki Aag (2007)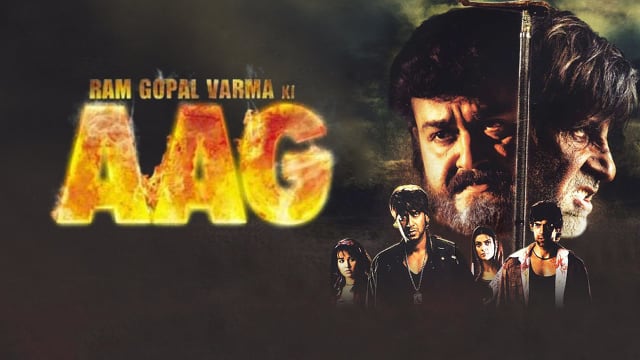 Directed by Ram Gopal Varma, this crime drama is a remake of the iconic film "Sholay." Despite high expectations, the film failed to impress critics and audiences, resulting in its commercial failure.
Himmatwala (2013)
Directed by Sajid Khan, this action-comedy film received a lukewarm response from critics and failed to make a mark at the box office. Despite Ajay Devgan's efforts, this movie is considered one of the worst Ajay Devgn movies and heavily criticized for its weak storyline and execution.
The above mentioned ranking is subjective and based on popular opinion. Ajay Devgan's filmography is vast and diverse, and each Ajay Devgn movie may hold a different appeal for audiences.
More Ajay Devgn Movies: Upcoming And Old
Phool Aur Kaante (1991)
This was Ajay Devgan's debut film, where he showcased his action skills and won the prestigious Filmfare Award for Best Male Debut.
Jigar (1992)
Another action-packed film featuring Ajay Devgan in the lead role, further established him as an action hero.
Dilwale (1994)
Ajay Devgan showcased his romantic side in this film, a commercial success that received critical acclaim.
Suhaag (1994)
This film featured Ajay Devgan alongside Akshay Kumar, and the audience highly appreciated their on-screen chemistry.
Ishq (1997)
A comedy-drama that starred Ajay Devgan alongside Aamir Khan, Juhi Chawla, and Kajol. The film was a box office success and received positive reviews.
The Legend of Bhagat Singh (2002)
Ajay Devgan played the role of freedom fighter Bhagat Singh in this biographical film. Ajay Devgan played the role of freedom fighter Bhagat Singh in this biographical film. His performance earned him the Best Actor National Film Award.
Singham (2011)
Ajay Devgan played the iconic role of a fearless police officer in this action-packed film, which was a major commercial success.
Raid (2018)
Ajay Devgan portrayed an honest income tax officer in this crime drama film based on real-life events.
Tanhaji: The Unsung Warrior (2020)
Ajay Devgan portrayed the role of Maratha warrior Tanhaji Malusare in this historical drama film. Many critics praised the film, which was a huge success.
These are just a few Ajay Devgn movies from his illustrious career. With numerous upcoming projects, Ajay Devgan continues to entertain and captivate audiences with his diverse roles and exceptional performances.
Also, read: