Bholaa, starring and directed by Ajay Devgn, is released on 30th March 2023, which is a remake of the 2019 Indian Tamil-language action thriller movie written and directed by Lokesh Kanagaraj. The movie features Ajay Devgn and Tabu in the lead role. Before you hop into the cinema hall, read the Bholaa movie review to know if you should watch this in the cinema hall or not.
Bholaa Movie Review: The Review of Ajay Devgn's Thrilling Movie Bholaa
The star cast of Bholaa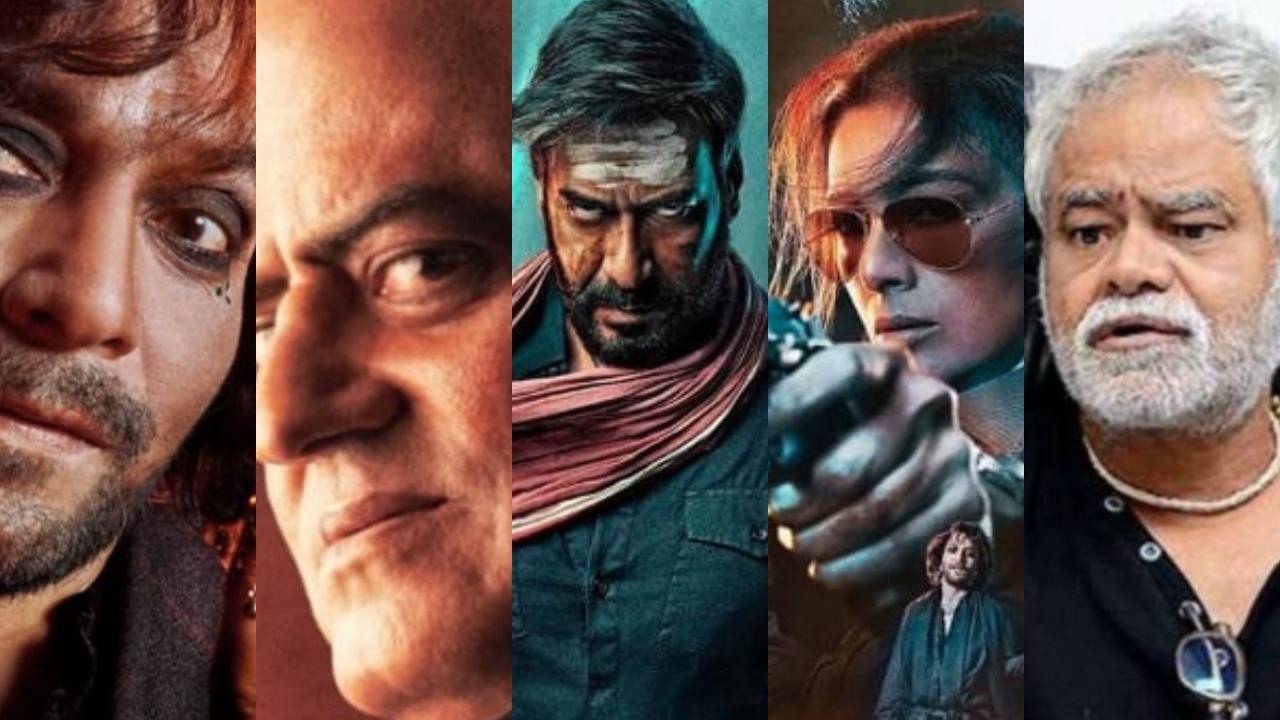 The movie has Ajay Devgn, Tabu, Amir Khan, Deepak Dobriyal, Gajraj Rao, Sanjay Mishra, Makarand Deshpande, Arpit Ranka, Shriidhar Dubey, Vineet Kumar, Amala Paul, Abhishek Bachchan, and Raai Laxmi.
The story of Bholaa
"Bholaa" is a high-octane action drama that follows the story of Bholaa, played by Ajay Devgn, who is released from prison after 10 years and is eager to meet his daughter for the first time. The movie sets a gritty tone from the opening scene with a long dark night, endless roads, and a truck carrying three people and a dozen cops.
The movie's strength lies in its intricately woven action sequences that showcase Ajay Devgn's expertise, competence, and sophistication. He effortlessly channels Bholaa's inner rudra avatar, a devotee of Lord Shiva, to fight like a fearless warrior against gangs of villains, from bike-driving baddies to well-greased, kaccha-sporting thugs, to reunite with his daughter.
Ajay Devgn's direction in the movie
As the director, Ajay Devgn holds together a violent story that develops throughout one long night. He successfully manages multiple simultaneous events, each adding a thrill and excitement to the experience. 
The VFX and Cinematography of the movie
The VFX and Aseem Bajaj's cinematography make the film highly thrilling with brilliant imagery. 
The Screenplay of the other characters in the movie
Tabu proves to be a solid and reliable support as a police officer who never backs down from danger. While her character has a limited journey, she stands out in a plot full of hulky males with dark missions and frightening appearances.
Deepak Dobriyal, as the brutal and spiritedly evil Ashwathama, is impressive and knows when to pull out all the stops as the movie's main antagonist.
The movie also has an emotional graph that connects with the audience, aided by an able supporting cast that includes Sanjay Mishra, Gajraj Rao, and Vineet Kumar.
Bholaa Movie dialogues
The movie is completely an entertainer movie, and therefore the dialogue often sounded cliche and too much extra. Some of the Bholaa movie dialogues are –
Bholaa movie dialogue 1:
Yeh dharti banjar hokar bhi budzil paida nahi karti. 
Bholaa movie dialogue 2:
Bandook ki naukri ki hai, goli toh khani padegi. 
Bholaa movie dialogue 3:
Hum dikhe hote toh tum nahi dikhte. 
Bholaa movie dialogue 4:
Ladaiyan honslon se jeeti jaati hain sankhya, bal aur hathiyaron se nahi.
The climax of the movie
Overall, "Bholaa" packs quite a punch with its strength, grit, and charisma, and Ajay Devgn once again proves he is a reliable performer. Several things remain unresolved, and little of Bholaa's past is shown, told, or revealed. Who exactly is Bholaa? How did he get that powerful? Why was he sentenced to begin with? An origin story may help to unfold them in the future. Stay back till the climax to know who will be Bholaa's arch-enemy ahead. 
Did you feel that Bholaa is going to have a sequel?
The Rating of Bholaa
Direction: 3.5/5

Dialogues: 3.2/5

Screenplay: 3.7/5

Music: 3.0/5

Action: 4.5/5

Overall: 3.3/5
Should you watch the movie Bholaa?
If you like a loud Bollywood masala entertainer, then this film is a perfect match for you. Bholaa is a must-watch for fans of Ajay Devgn and lovers of action-packed narrative thrillers. It is also recommended for those who enjoy gritty and intense cinema that keeps them on the edge of their seats. If you bring your friends and family, you can enjoy the movie much more.