This article will list some best Vidyut Jammwal movies that would make your jaw drop and must be on your watchlists.
Action movies have always been one of the most popular genres, garnering a lot of viewers and lots of fans ever since the inception of this genre. If done right, the high-octane sequences, the stylish choreographies, the exuberant sets, and the big explosives make a solid seeti maar and paisa vasool watch.
Be it Arnold Schwarzenegger with The Terminator series, Sylvester Stallone with Rocky and Rambo series, Bruce Lee with his jaw-dropping movies, and Jackie Chan with the evergreen action comedies, action is one such genre that can never get old and can entertain you with multiple times.
One such star from India that has upped the game in recent years is Vidyut Jammwal. The actor, who is frequently ranked in the top 10 martial artists of the world, has carved a niche of his own by making out-of-the-box action movies with outlandish yet grounded stunts and action sequences that he performs himself. 
10 Best Vidyut Jammwal Movies That Redefine Action
In Indian Cinema
Force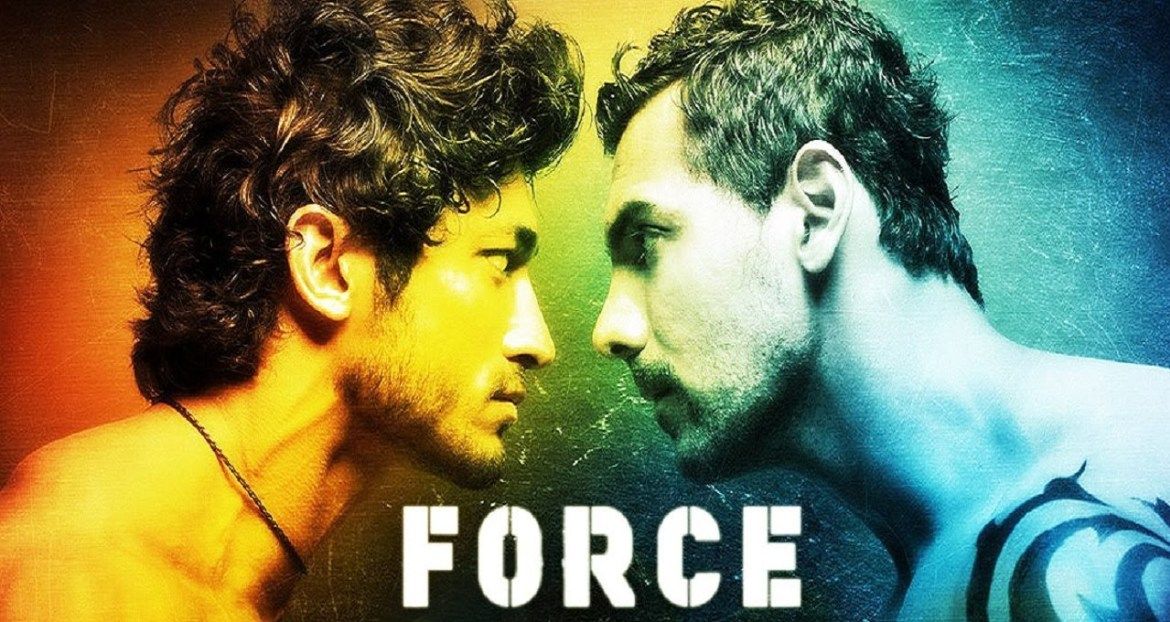 Vidyut's Bollywood debut came with Nishikant Kamat's 2011 action thriller film alongside John Abraham and Genelia D'Souza. The story is about a Narcotics officer (John Abraham) who captures and kills a drug dealer, Vasu, not knowing that his vengeful brother, Vishnu (Vidyut Jammwal), is out to destroy him now. Vidyut Jammwal plays a dreaded gangster that will stop at nothing to accomplish his motive.
The world got introduced to him through this, and Vidyut garnered a lot of praise for his physique, stunts, and action sequences. A solid (Bollywood) debut like this cements the movie's position in any Vidyut Jammwal movies list.
Force movie is available on – Disney plus Hotstar 
Thuppakki
In 2012, Vidyut Jammwal collaborated with the new age action master AR Murugadoss for an action thriller that revolved around an intelligence officer from the Indian army who is tracking down a sleeper cell that is planning to blast several bombs around Mumbai. Vidyut Jammwal plays this sleeper cell's intelligent and frightening leader, the mastermind behind this devilish plan.
A cunning role that demanded a lot of charisma and rawness, Vidyut plays it brilliantly, especially in front of a strong actor like Thalapathy Vijay. The story, music, action sequences, and twists make Thuppakki an entertaining watch and unmissable from the list of Vidyut Jammwal movies. 
Thuppakki movie is available on – Voot
Commando series
The franchise through which we mainly know Vidyut Jammwal is this action thriller series titled Commando. Commando consists of three films until now and revolves around Vidyut's character, a commando tasked to carry out a dangerous mission that only he can accomplish. Although none of these Vidyut Jammwal movies have any relation to each other, his character of a strong-headed commando that will go to any lengths to protect his country and/or the love of his life is the common link between every installment.
Every action sequence in every Commando movie is a work of art that will keep you at the edge of your seats throughout, making your jaw drop and gawking over the insane performance by Vidyut Jammwal. Thus, any Vidyut Jammwal movies list has to have this series mentioned. 
Commando: A one-man army

– Indian commando Karan is captured by the Chinese government and brutally tortured. He escapes from there but has to fight a notorious local gangster that terrorizes the entire town while also fighting a ruthless spy sent by the Chinese government.

Commando 2: The Black Money Trail –

This time, Karan, along with a team, is tasked with finding and bringing a money launderer, Vicky Chaddha, from Malaysia. Things take a turn when one of their team members gets shot, and Karan starts to suspect a mole in the team. 

Commando 3 

– The recent installment in the Commando series revolves around Karan and another team member Bhavana, being sent to London to stop a terrorist attack against India
All these three films/Commando movie series is available to watch on ZEE5
Khuda Haafiz series
Another franchise in the Vidyut Jammwal movies list that cannot be missed is the Khuda Haafiz series consisting of two movies. After a brief phase where his movies underperformed, these movies brought back the golden phase and cemented his position back as the greatest action star of India.
Mostly, Vidyut Jammwal movies are about insane action sequences and breathtaking stunts, which the Khuda Haafiz series provides a lot; it also balances it out by showcasing the vulnerable side of a strong character that is searching for the love of his life and will do anything to make that happen. Vidyut Jammwal movies always deliver entertainment well, but this series takes it to the next level. 
Khuda Haafiz 

– A couple is left jobless due to the recession and somehow manages to get a job overseas. The wife, Nargis (Shivaleeka Oberoi), goes first, and the husband, Sameer (Vidyut), waits for his documents to arrive. But things take a drastic turn when Nargis is abducted by a group of human traffickers. 
Khuda Haafiz is available on – Disney plus Hotstar 
Khuda Haafiz Chapter II Agni Pariksha

 – Set one year after the events of the first part, Sameer and Nargis return to India but have a new battle to fight.
Available on – ZEE5
Baadshaho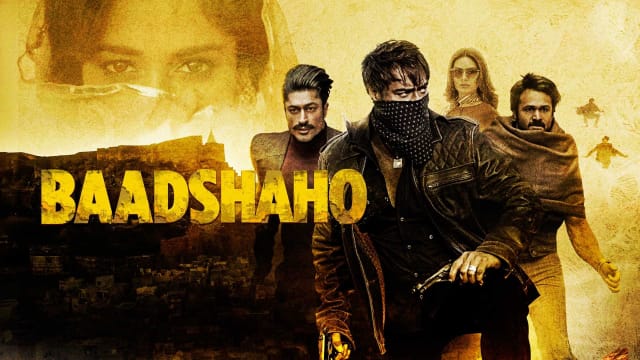 A different kind of movie in the Vidyut Jammwal movies list, Baadshaho consists of an ensemble cast of Vidyut, Ajay Devgn, Emraan Hashmi, Illeana D'Cruz, Esha Gupta, and Sanjay Mishra. Set in 1975, during the emergency, Rani Gitanjali Devi (Illeana D'Cruz) is raided, and her entire gold is confiscated.
Angry, Gitanjali Devi then asks her bodyguard (Ajay Devgn) to bring it back from the clutches of Major Seher Singh (Vidyut Jammwal), who is tasked to bring the gold from Jaipur to Delhi. Vidyut plays a layered character in this movie that will keep you second-guessing his motives the entire time, making this a thrilling watch. 
Badshaho is available on – Disney plus Hotstar 
Yaara
In 2020, he starred in the Tigmanshu Dhulia crime action drama that revolves around a group of friends who used to run a deadly gang and are now reunited after many years to find a missing friend. Seemingly similar to his other works, this is completely different from all Vidyut Jammwal movies that would leave you mesmerized by his and the entire cast's performance.
Although the film received criticism for its story and screenplay, the entire cast of Vidyut Jammwal, Vijay Varma, Amit Sadh, and Shruti Hassan received praise and made it an enjoyable movie.
Yaara movie is available on – ZEE5
Junglee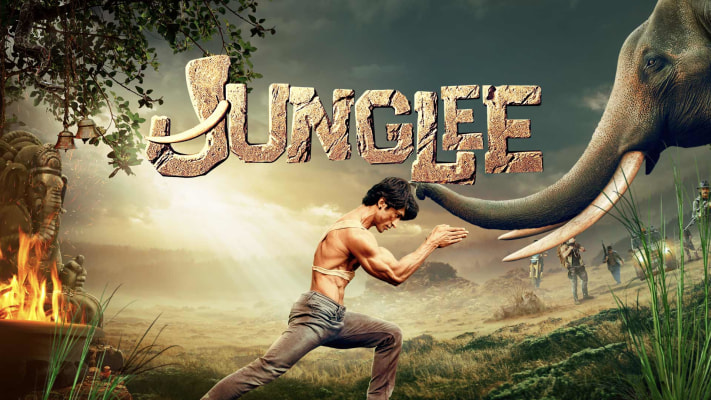 A fairly recent entrant to the Vidyut Jammwal movies list, Junglee is an action-adventure about a veterinary Raj who travels to his father's elephant reserve. There, he quickly becomes attached to the elephants and forms an emotional attachment with them, not knowing that a group of poachers is set out to hunt them.
From the director of The Mask and The Scorpion King, Chuck Russell, this film would transport you to the old days and remind you of movies like Tom-Yum-Goong in action and Haathi Mere Saathi in terms of emotions. The elaborate action sequences, cinematography, and raging emotions make this an entertaining watch from many Vidyut Jammwal movies.
Junglee movie is available on – Disney plus Hotstar 
Billa 2
A 2012 Tamil language action thriller in which Vidyut Jammwal played a Russian arms dealer, is a highly entertaining watch if you love south Indian masala movies. The story is about David Billa, played by the phenomenal Ajith Kumar, who works for a mobster called Abbasi. Things take a turn when Abbasi gets killed by David, and now David has to handle things carefully.
This entrant into the Vidyut Jammwal movies list is a quintessential mainstream entertainer that will provide you with lots of adrenaline-inducing sequences and, thus, is a must-watch.
Bill 2 movie is available on – MX Player 
So, which movie from the Vidyut Jammwal movies list will you add to your watchlist? Let us know in the comments.
For more such interesting content, follow us on Instagram and Facebook.
Also, read: