The 2021 Laxman Utekar directed Netflix film, Mimi, revolving around a feisty small-town girl who aspires to knock out all the prominent heroines with her entry in Bollywood promises to delve deep into the intricacies of surrogacy.
Mimi, who uses her dancing skills to rack up a good amount to land up in Mumbai agrees to be a surrogate mother to an American couple in return for a hefty sum, only to be deserted by them. Replete with a string of painfully tired metaphors that render the womb of a surrogate mother as a sugarcane field, Mimi, a remake of the National Award-winning 2011 Marathi film Mala Aai Vahhaychy! Fails miserably to throw adequate light on this delicate issue. Read the whole story for Mimi Movie Review.
The New Quirky Nari or The Idealised Mother India?
The film delineates the ambitions of a 25-year-old Mimi, the prettiest girl in the Shekhawati region who wishes to be a Bollywood star.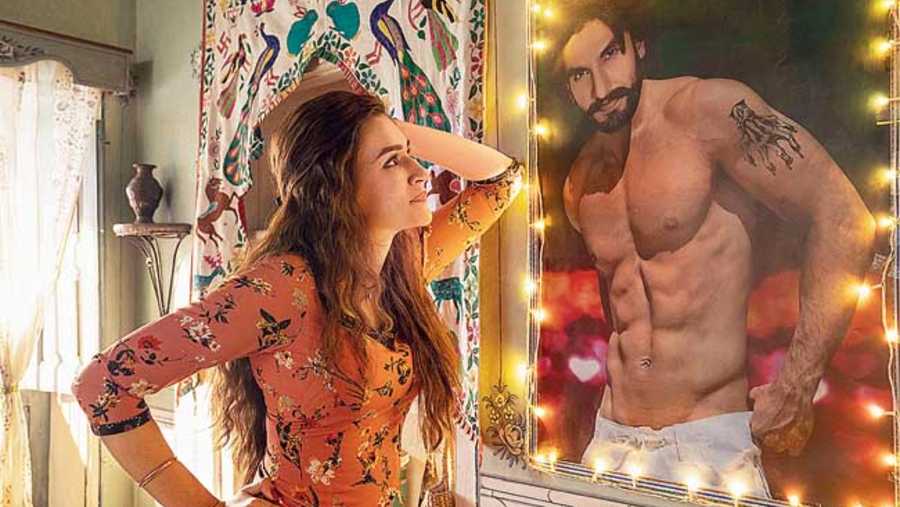 Her dreams indeed fuel her even to accept the proposal of a surrogate mother to an American couple disregarding the very Indian question of 'log kya kahenge'. She is armed with a dagger and even slaps the driver Bhanu, but then again, she is easily scammed by some Jolly Bhaiya.
The idea of accepting the proposal of Summer and John, the American couple portrayed by Aidan Whytock and Evelyn Edwards, to fulfill her dream is credible, but her nine-month-long hideout in her friend Shama's house seems utterly idiotic.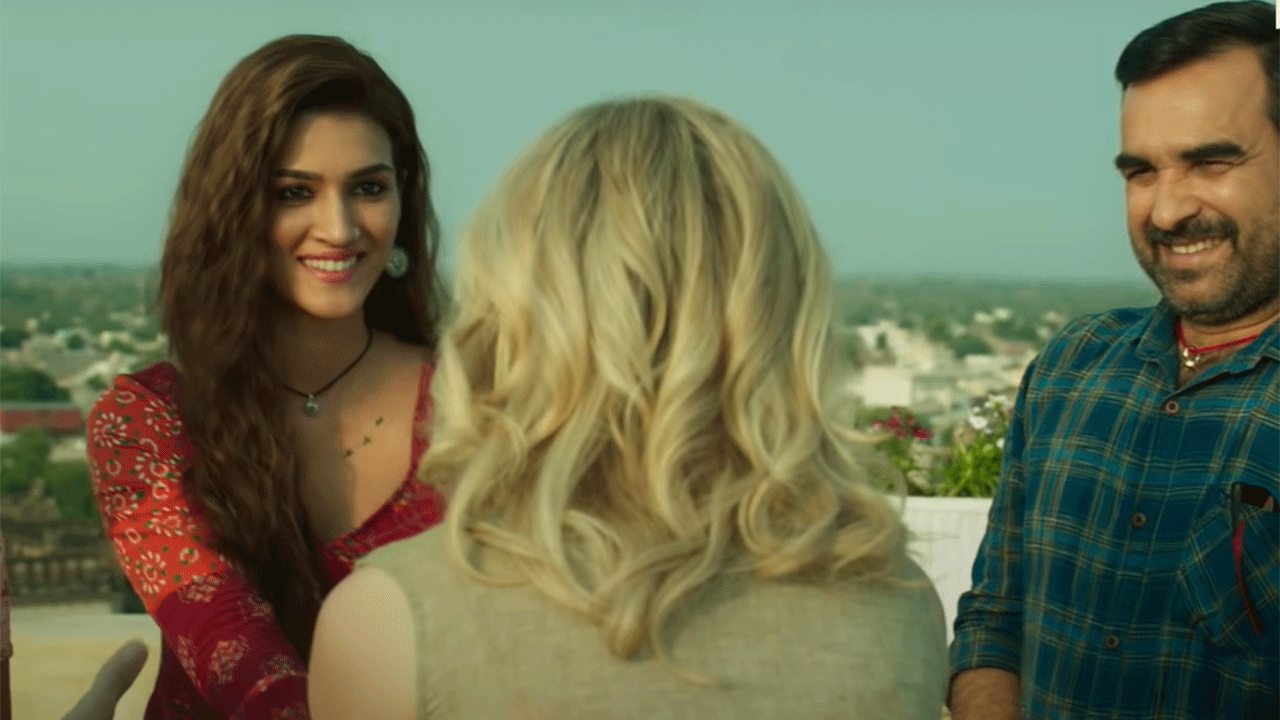 The film, however, manages us to have faith in Mimi's resolution to fulfill her dream for half of the film. The twinkle in her eyes, the bustling North-Indian spirit in her makes us adore her. But how can a girl with such willpower readily accept to 'mother' the child in her womb when the would-be parents deserted her on diagnosing a supposed 'disability' in the child? Weren't her dreams of paramount importance to her? She asks:
Killing a child after its birth is a crime but killing it inside the womb is not. Why?
We can sense Mimi's frustration from faltering dreams but right after Raj (the White baby) is born, her dreams seem to sublime away to another world where there is no strong-willed Mimi but only a mother; in her mother's words: "Devaki bhi tu aur Yashoda bhi tu".
The macrocosmic world of a top-notch aspiring actress shrinks into the microcosmic world of being the single mother to Raj. The progressive idea of single-motherhood is to be apprised, but the makers have immensely glorified Maa's idealized figure. So even though the beginning of the film tries to portray an independent woman in the making, it ends up fitting Mimi into the role of a quintessential Indian mother who abandons all her dreams to bring up her child. Yet again, she has been accorded a celestial status.
A subtle touch to the rampant social issues
Laxman Utekar wrote the Netflix film, and Rohan Shankar subtly touches on racism and domination of the 'developed' over the 'developing' and societal dogma. 
On the birth of the 'beautiful, fair-skinned and blue-eyed Raj, the entire locality thronged around Mimi's house to gaze in awe at the baby. The driver Bhanu, whom the Shekhawati region considered to be the baby's father, becomes a local star, and he is accosted with the 'secret' of fathering a white boy. It strongly raises the question of whether Mimi's parents would have been convinced as easily as they were in the case of Raj had he been a 'disabled' and brown-skinned boy.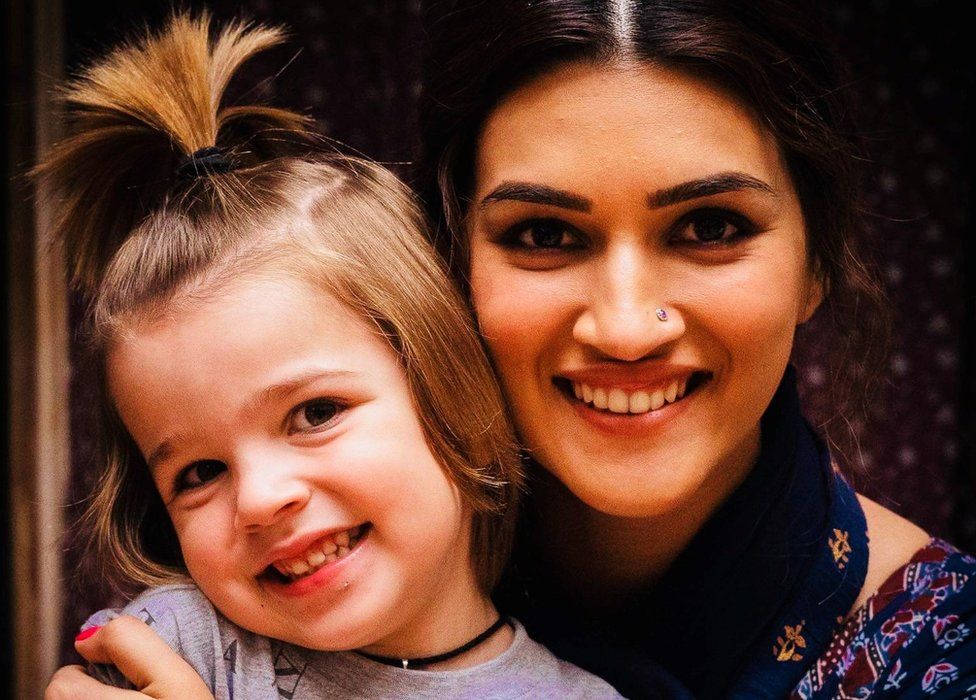 The American couple belonging to a developed nation can go for womb shopping or disown their unborn child with the dollars and return after four years to claim their right upon Raj. However, even though they have been type-casted as the White villains, the ending softens our feelings for them. Quite an ambiguous portrayal!
So even though the movie aims to address a number of social issues, we are caught up in the net of confusion whether Mimi condemns it or actually bolsters it.
An ensemble of terrific actors, but do they manage to shine out?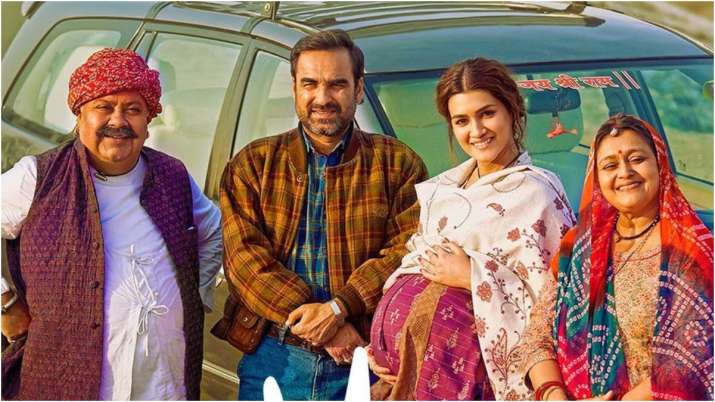 Mimi brings together terrific actors, but the poorly written storyline fails to let them shine.
Mimi's parents starring the marvelous Manoj Pahwa as Mansingh Rathore, the outstanding Supriya Pathak as Shobha Rathore, and the talented Sai Tamhankar as Mimi's friend, justly carry out their roles but lack depth. They have been strictly confined to Mimi's life with no individuality.
Words fall short every single time when it comes to describing the terrific Pankaj Tripathi. What a fantabulous performance! The film rests a lot on the able shoulders of Pankaj's Bhanu Pratap Singh, who changes the whole course of Mimi with humor. He became Mimi's confidant, the pillar who single-handedly managed a pregnant woman, a questioning family, a miserable wife, and disloyal foreigners.
Bhanu's selflessness makes us forget that he doesn't share any blood relation with Mimi. In a world where even the closest people step back to assist us through thick and thin, Bhanu's fatherly care, friendly support, and gentlemanly behavior once again make us believe in humanity. He emerges as a man of integrity who strongly believed in dropping his passengers to their destination.
The star of the entire film, Kriti Sanon, dexterously slips into the character of Mimi. She has indeed given her sweat and blood to Mimi as we see her delivering a myriad of emotions-outburst of anger, frustration from faltering dreams, mood swings in a pregnant mother; she even puts on weight to incorporate realism and works with a Rajasthani accent. From now on, one surely cannot categorize Kriti as just a pretty girl but a pretty actress.
Beautiful tracks by musical geniuses
We are introduced to Mimi with Shreya Ghosal's Param Sundari, which, however, isn't an item song. The song has meaningful lyrics towards the closure that is the spirit song of a 21st-century woman:
"Pairon Mein Paayal Ki Bedi Se
Bandhke Main Na Rehne Wali
Main Alhad Purvah Ke Jaisi Hun
Pardeson Tak Behne Wali
Mujhe Gehno Se Badhke
Sapnon Ki Chaahat Hai
Jin Sapno Ko Sach
Ho Jaane Ki Aadat Hai"
Rihaayi De and Chhoti si Chiraiyya composed by A.R.Rahman struck a chord in our hearts. They stay with us even if the film doesn't. 
Watchable or to be discarded?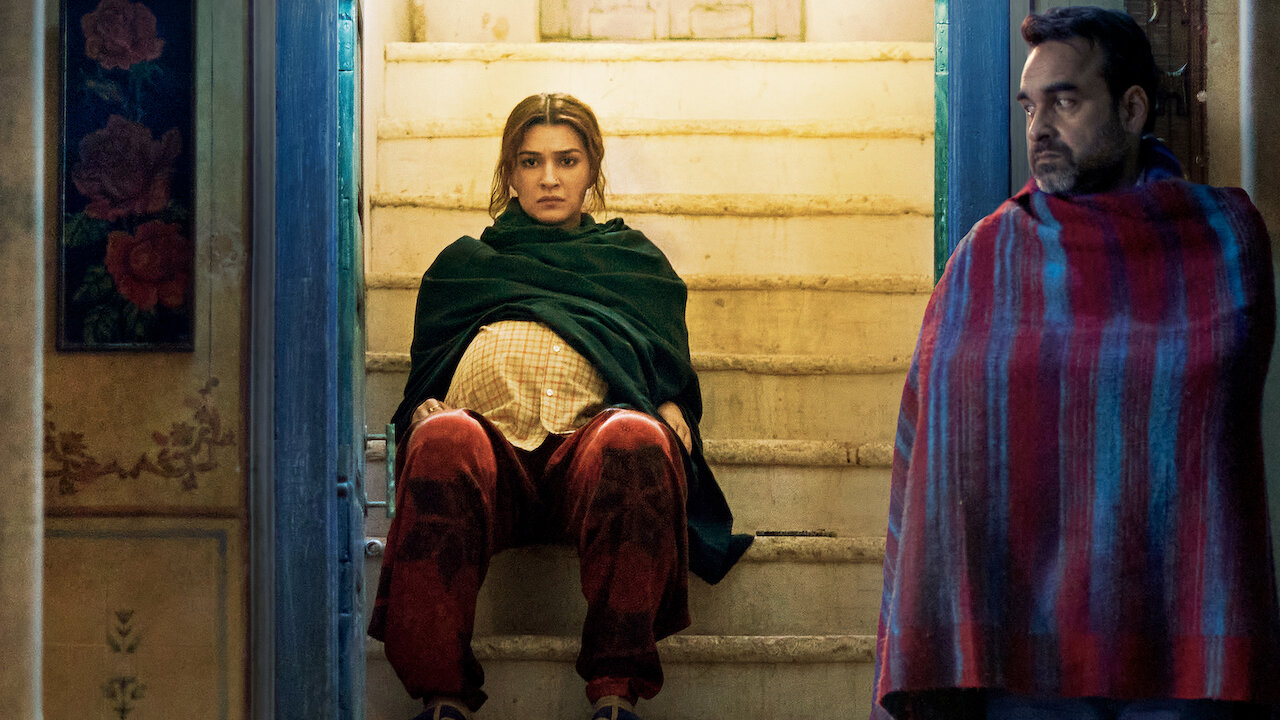 Even though it lacks believability and falters at parts with its weak storyline and unexplored take on surrogacy, Mimi serves as a light-hearted dramedy with buckets of emotions. You dance, you laugh, and you cry your heart out as Mimi explores motherhood impeccably. Overall, one can surely give this film a chance if, for once, they want to forget extracting underlying meanings from films!
For more such amazing content, follow us on Instagram, Facebook
Also read: