Netflix has been at the forefront of showcasing diverse and inclusive content, including a wide range of gay web series that explore LGBTQ+ themes. In recent years, several gay web series on Netflix have gained immense popularity, captivating audiences with their compelling storylines and memorable characters.
Let's dive into the range of queer representation offered on our favourite streaming services- minus all the gloom and doom and one-note queer characters, of course! This list spans over many different genres, rich with multifaceted characters who're more than just their sexuality- just like real human beings! Checkout the list of most popular characters from Gay web series on Netflix.
Most Popular Characters From Gay Web Series On Netflix
Patrick Murray – Looking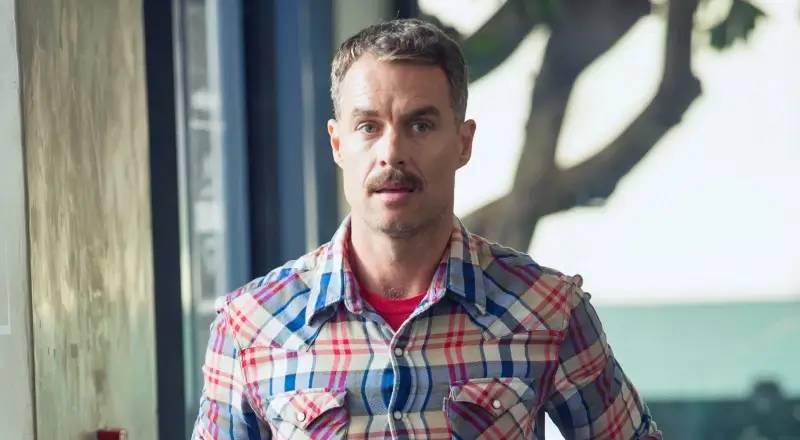 Patrick Murray, portrayed by Jonathan Groff, is a complex and relatable character from the gay web  series on Netflix, Looking. He is an aspiring video game designer navigating the challenges of love, relationships, and self-discovery in San Francisco. Patrick's journey resonates with many viewers as he explores his sexuality and grapples with the complexities of modern gay life.
Titus Andromedon – Unbreakable Kimmy Schmidt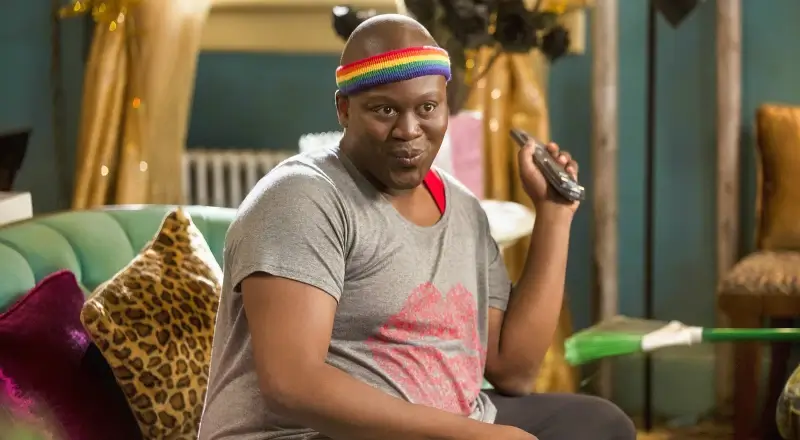 While not the main character of the series, Titus Andromedon, played by Tituss Burgess, quickly became a fan favorite in Unbreakable Kimmy Schmidt. This larger-than-life, flamboyant character provides comic relief and steals the show with his catchy musical numbers and outrageous personality. Titus's unapologetic and confident portrayal challenges stereotypes and brings joy to viewers.
Ian Gallagher – Shameless
Cameron Monaghan portrays Ian Gallagher in the American adaptation of the British series Shameless, a complex and troubled character who struggles with his sexuality. Ian's journey from self-discovery to acceptance resonates with many viewers, and his relationships with other characters in the series create compelling storylines that explore the challenges faced by LGBTQ+ individuals.
Omar Shanaa – Elite
Set in an elite private school in Spain, Elite features Omar Shanaa, played by Omar Ayuso, as one of its main characters. Omar is a gay Muslim student who navigates the clash between his conservative family and his true identity. His character brings attention to the intersectionality of being both gay and Muslim, highlighting the challenges faced by individuals in similar circumstances.
Wendy Carr – Mindhunter
Starring as one of the three main characters in this Gay web series on Netflix, Wendy Carr is a clever, sharp-tongued psychology professor, and a lesbian. Wendy is multifaceted and her sexuality is handled with subtlety, she accepts herself but is secretive at the workplace, due to harsh attitudes around the subject. 
Eric – Sex Education

While Sex Education boasts a whole slew of LGBT+ characters, it all begins with Otis's gay best friend, Eric. Eric is quirky and fashionable, without being reduced to an archetype. His dimensionality comes from his Christian faith, his relationship with his father, and the hardships he's dealt with. Eric is also of Ghanaian and Nigerian descent, making him radical within the queer representation in this Gay web series on Netflix.
Also, read:
Sydney – I Am Not Okay With This (2020)
Sydney's got a secret, and it isn't her huge unrequited crush on best friend Dina– it's her ability of telekinesis. I Am Not Okay With This makes Sydney's rage-driven superpowers a culmination of her teenage angst. She's angry, plain, and queer: a rarity amongst YA protagonists.
Casey – Atypical
Atypical handles one of its main characters, Casey's, queerness in a radical, refreshing way. Casey is allowed to wholeheartedly date a boy first, and later Izzy, squashing any possible "bi-erasure". Sure, Casey likes girls, but she's also a mouthy, messy teenager, juggling family troubles and her own passions alongside her sexuality. 
Sterling – Teenage Bounty Hunters
Sterling's messy and relatable queer panic is an unexpected but pleasant surprise in a seemingly run-of-the-mill quirky teen comedy. Subverting the trope, it's her arch-nemesis she's got the hots for, creating an engaging dynamic for queer viewers. Bounty Hunters doesn't reduce Sterling to her sexuality, she's other things too: a model student, a Christian, and, well, a teenage bounty hunter. 
Dani – The Haunting of Bly Manor
An exploration of grief and inner demons, The Haunting of Bly Manor is less a ghost story and more a gothic romance- a queer one, at that. Wrapped up in queer metaphors, the show explores repressed lesbian protagonist Dani's past trauma, and love story with gardener Jamie. 
The rise of gay web series on Netflix has provided a platform for diverse storytelling and representation within the LGBTQ+ community. Through memorable characters like Titus Andromedon, Omar Shanaa, Ian Gallagher, Eric Effiong, and David Rose, these shows have captivated audiences worldwide, fostering empathy, understanding, and acceptance. As these characters continue to inspire and resonate with viewers, the impact of these groundbreaking series will undoubtedly pave the way for more inclusive and diverse narratives in the future.
What do you think of this list? Do you think these characters are accurate representations of queerness? Leave your thoughts in the comments!
Also read,