The word "Podcast" originates from iPod and Broadcasting. Initially known as Audio Blocks, Podcasts are something we all have started loving. Be it fascinating fiction or some life-changing teachings, podcasts are just a click away.
Following are some of the fascinating podcasts available on all major platforms like Spotify and Apple Podcasts.
8 Fascinating Podcasts To Make You Feel Good
Postcards From Nowhere By Utsav Mamoria
Image: Postcards From Nowhere/ IVM Podcasts
We all have got a traveling keeda within us. And mainly due to the covid lockdown, we all now want to go out and explore. Well, till the time we plan to go out, 'Postcards from Nowhere' can please our hearts with its amazing episodes.
Exploring new places mixed with awesome storytelling is what the host Utsav Mamoria surely loves to do. From a Himalayan Monastery to a European City, Postcards from Nowhere is a treat to the hearts of all travel lovers. to a European City, Postcards from Nowhere is a treat to the hearts of all travel lovers.
Beyond The Screenplay by Micheal Tucker and the LFTS Team
Image: Beyond The Screenplay
Remember the movie that made you love its screenplay? Or Cinematography? If the filmmaking process interests you, you should surely tune into this show.
Hosted by four friends from LA who walk, talk, and eat cinema, this podcast gives a complete breakdown of every film they come across. Right from the script to the screen, every aspect of cinema is talked about in this and that too in a very engaging manner.
Gita For The Young And Restless by Jaya Row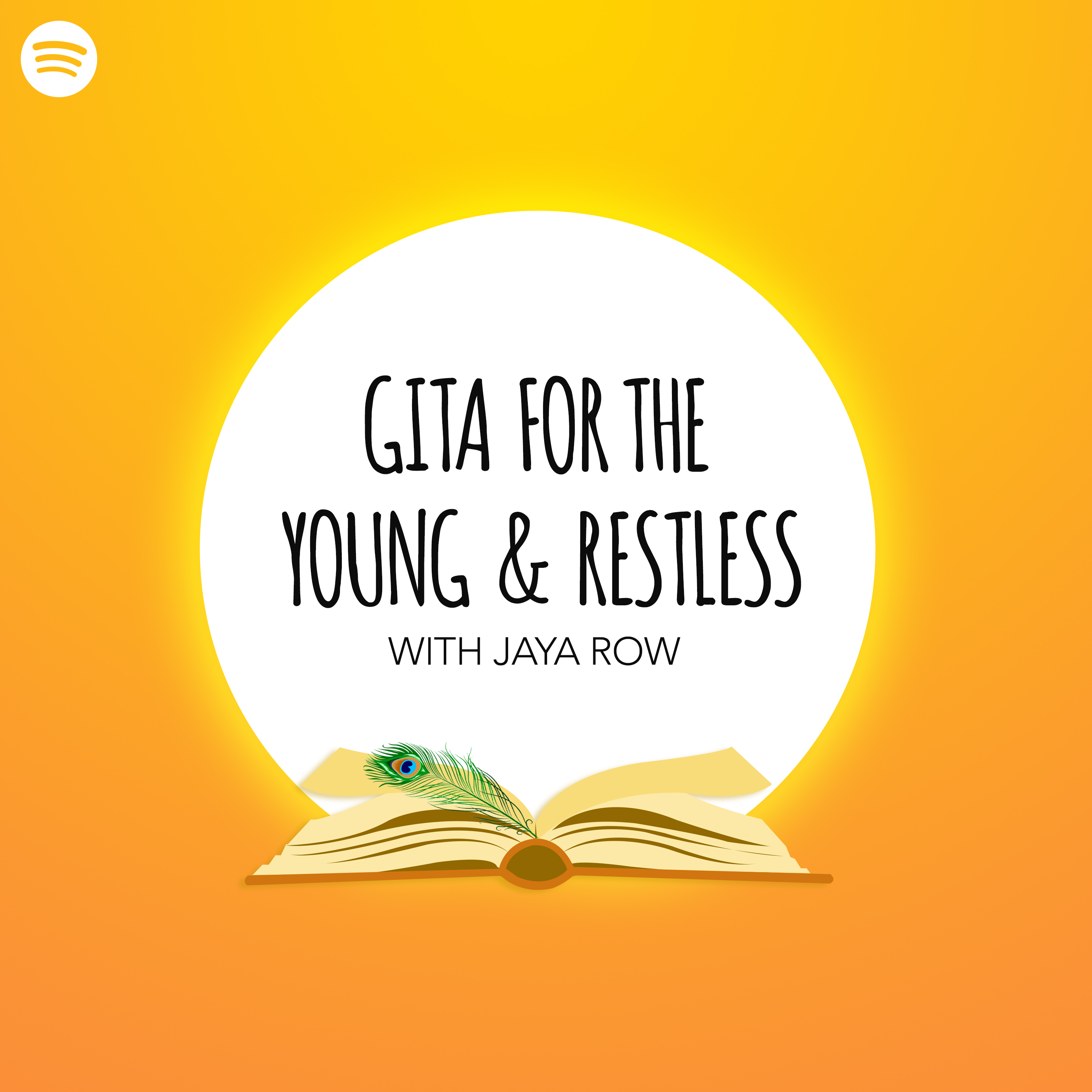 Image: Gita For The Young And Restless/ Anchor
We all know that the solutions to our life problems lie in our holy texts. But at times, understanding and consequently applying the sayings in our lives become difficult.
'Gita for the Young and Restless' by Jaya Row, is a show made for everyone. She interprets the Holy Bhagvat Gita in such a manner that it covers each aspect of our modern life and helps us find answers to our dilemmas. This show fills the heart with peace and positivity to a great extent.
Song Exploder by Hrishikesh Hirway
Image: Song Exploder/ Entertainment Weekly
Have you ever wondered how your favorite song was made? If yes and you are yet to know about it, then this is for you. This Netflix show is originally a 2014 released podcast hosted by Hrishikesh Hirway where his musician guests share the stories behind their songs, and you can hear the dissection of the songs. With more than 200 episodes, this show has hosted guests like Billie Eilish, Dua Lipa, Metallica, and some of the biggest names.
According to The New York Times, "In the world of beautifully produced podcasts, Song Exploder is the beacon!"
Poems To Calm Down To By Megha Rao
Image: Poems To Calm Down To/Anchor
Megha Rao is one of the finest spoken word poets in our nation. Besides being a poet, she is an author, a painter, and a podcaster who helps the listeners discover their true selves. The way her words draw a picture of enormous wise sayings is truly something to look forward to.
Each episode is not only immensely peaceful but also like a silver lining for people seeking self-compassion.
Griefcast By Cariad Lloyd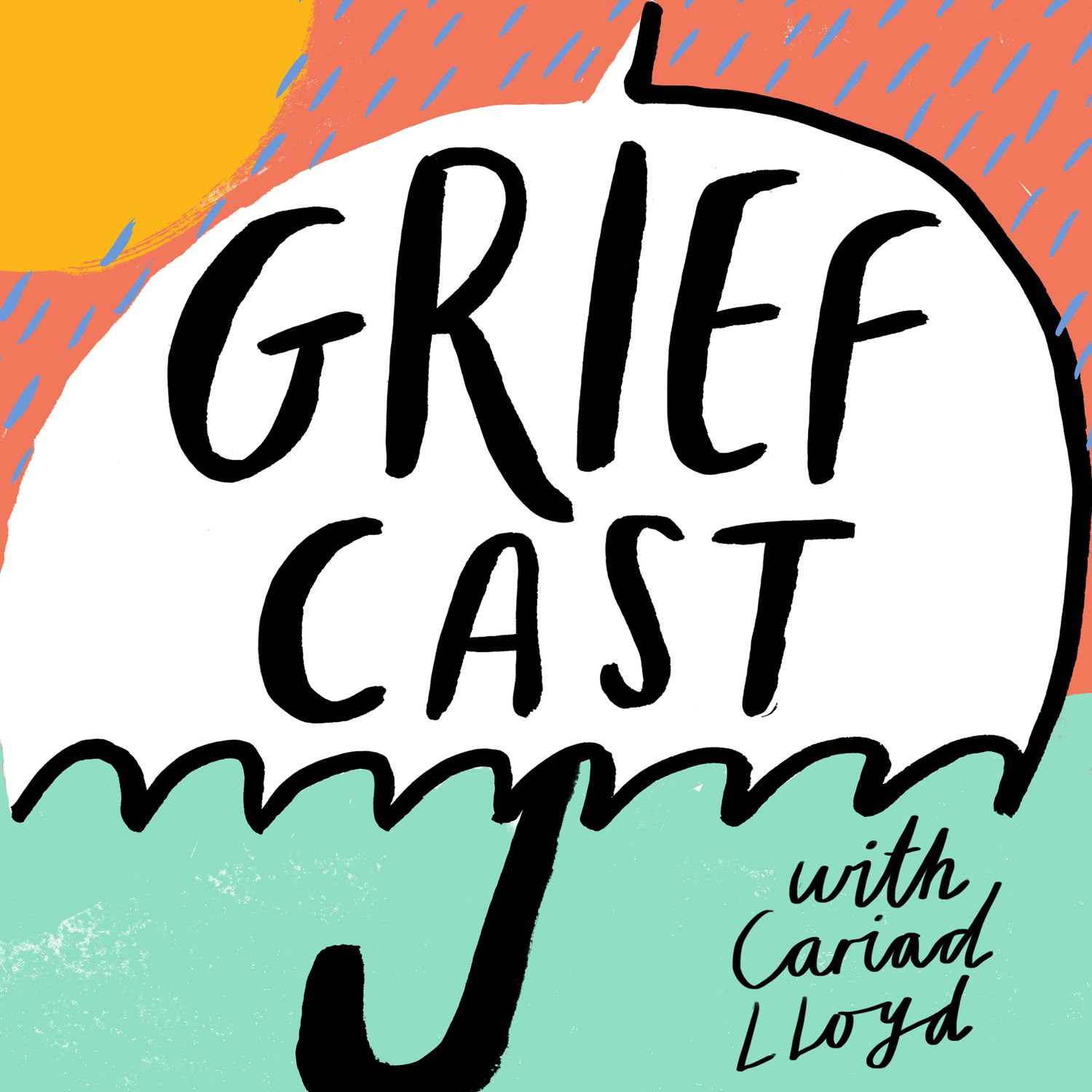 Image: Griefcast/ Acast.com
Life is always unpredictable. Incidents in our lives can make us happy or grief-stricken. In some way or the other, we all have gone through the sadness of losing someone close to us. Griefcast by Cariad Lloyd is one such podcast that deals with grief in a different approach.
Hosted by British Comedian Cariad Lloyd, this 2018 Podcast of the year has hosted guests like Susan Wokoma and Adam Buxton. In this show, comedians and artists are invited to talk about death and sadness, thus making the show a cheerful one.
The Ranveer Show By Ranveer Allahbadia
Image: The Ranveer Show/ Audacy
One of India's first Podcasts, The Ranveer Show by Ranveer Allahbadia, is indeed an amazing podcast. Talking about almost every aspect of life, this show has hosted experienced people from every field. Be it someone from the Digital World or Indian Cinema or a learned historian, this show has covered everything we need to learn from. The Ranveer Show has often topped the charts and is truly a gem of a show. Indeed it is India's Smartest Podcast.
The Joe Rogan Experience by Joe Rogan
Image: The Joe Rogan Experience/ IMDB Pro
There is hardly anyone who hasn't heard of this show. First aired in 2009, this show is hosted by American Comedian Joe Rogan and was launched by him and his friend Brian Redban. This show has had some of the amazing guests onboard, including Kanye West, Elon Musk, Mike Tyson, and other eminences.
This podcast is more like a conversation which quite engaging in nature. They talk about comedy, quantum physics, politics, and a lot more. Despite having some controversial instances, this show is very popular among Gen Zs.
Stories are said to be friends who can teach us, make us happy and give us peace. When such stories are brought to us in the voice of some amazing artists, it makes learning very easy. Today podcasts are not only entertaining but are also a great way to learn. We look forward to some amazing shows from above and experience them whenever we can.
Comment down below your favorite podcasts and let us know what you love about them.
For more such interesting content, follow us on Instagram and Facebook.
Also, read: