Dice Media has always brought us some short yet beautiful stories with a good connection with reality. From love stories to tales of self-discovery, Dice Media has always won our hearts with its web series. With most of the shows of Dice media being on Youtube, it is quite popular and loved for its unique style of storytelling mixed with simplicity. Here are some of the best Dice Media web series that are worth watching.
7 Amazing Dice Media Web Series That Are Worth Watching
Firsts
Dice Media: Firsts
Cute, heartwarming, and lovely are indeed the best way to describe this mini Dice media web series. Firsts is a beautiful show illustrating most of our first experiences in a short yet beautiful way. Whether dating your crush or having your first child, every story has been beautifully crafted by the characters.
With each episode of just one minute, this show can be watched on Youtube and Instagram. To date, six amazing seasons of the Firsts have been released by Dice Media!
Please Find Attached
Dice Media: Please Find Attached
This Dice media web series, starred by Ayush Mehra and Barkha Singh, is about the characters venturing out of their bed of roses in a corporate office. Eventually, they fall in love as they still struggle with themselves coming out of their comfort zone.
The story is set to motion in a very elegant and lighthearted style! This show has two seasons, both of which are available on Youtube.
Adulting
Dice Media: Adulting
As the name suggests, this show is based on the lives of two modern-day young adult roommates, Ray and Nikhat. The story unfolds as the ladies in their 20s try to meet ends with their career and lives in a fast-moving city. This vibrant, zingy yet lighthearted show can be binge-watched on Youtube with two seasons streaming on the platform!
Brochara
Dice Media: Brochara
This show illustrates the life of four best friends as they maneuver through their issues in both their professional and personal lives. Director Simarpreet Singh beautifully brings out the vulnerabilities and feelings men feel about their lives, especially their relationships.
Brochara is one of the popular Dice media web series that celebrates male friendships. With five episodes of season 1, you can stream Brochara anytime on Youtube.
Also, Read:
What The Folks
Dice Media: What the Folks
This Dice Media web series is one of the most popular shows with quite a different outlook. Set in a familial setting, this show gracefully portrays the efforts and adjustments to belong to a new family.
From making some uneasy adjustments to creating a beautiful familial bond is what director Ruchir Arun has beautifully crafted. Starred by Veer Rajwant Singh, Renuka Shahane, and others, this show now has three seasons on Youtube!
Operation MBBS
Dice Media: Operation MBBS
Many people think that medical students' lives are a cakewalk. Little do they know about the daily hardships and challenges that they face. Operation MBBS is indeed an amazing portrayal of the lives of medical students and doctors and how they deal with their problems and issues. Season 1 is based on the students' hardships and challenges in their careers and friendships.
However, season 2 has excellently chronicled the lives of doctors and medical personnel in a pandemic. Directed by Amrit Raj Gupta, both seasons of Operation MBBS can be streamed on Youtube.
Little Things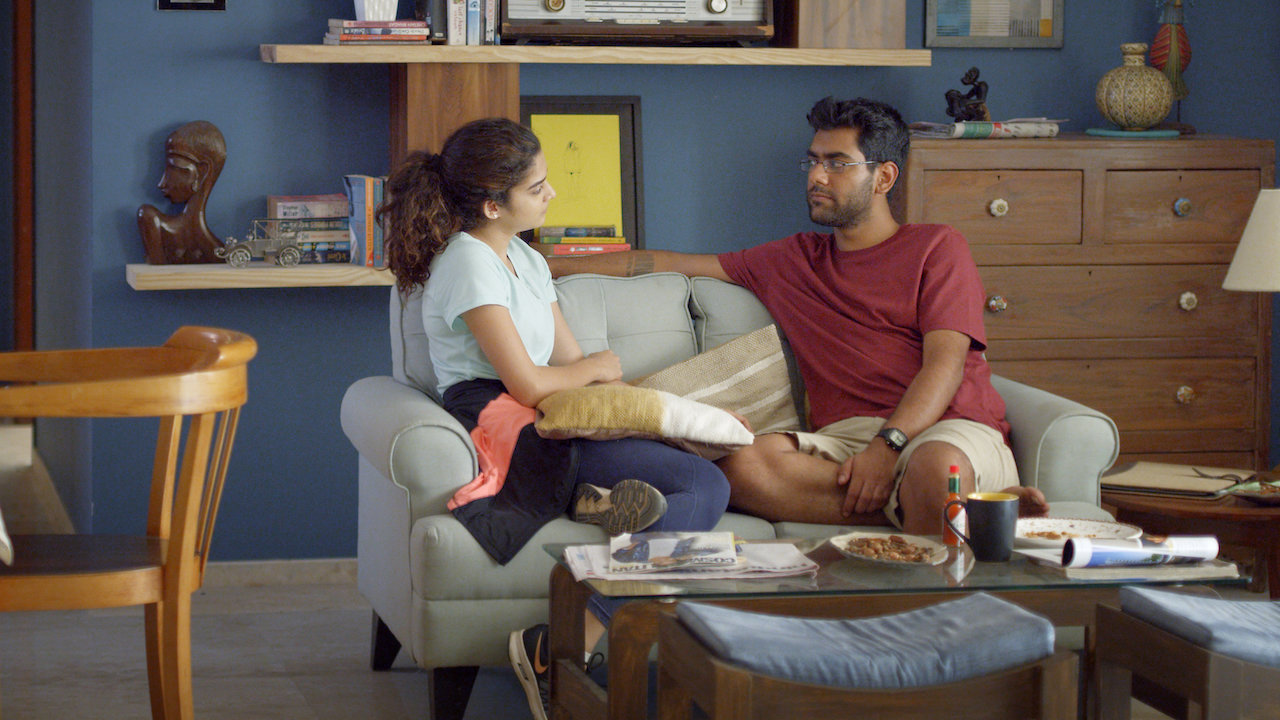 Dice Media: Little Things
We are all looking for our perfect love stories. But what makes a love story perfect is gracefully shown in the show Little Things. The most popular Dice Media show is based on the modern-day relationship of Dhruv and Kavya, played by Dhruv Sehgal and Mithila Palkar, as they work out on their little issues to make their relationship perfect!
This heartwarming and binge-worthy show is now streaming on Netflix, and the final season will be on Netflix soon!
All these Dice Media web series have certainly made a place in our hearts. Every show creates a beautiful connection and is undoubtedly a treat to our hearts! Let us know in the comments below your favorite Dice Media Shows!
For more such interesting content, follow us on Instagram and Facebook.