Human is a compelling series with a unique subject and intriguing plot that will entice you to binge-watch it. The plot revolves around human clinical drug trials, a topic that has never been addressed before. A suspense thriller that digs into a world that the general public is ignorant of! It's truly mind-boggling.
Shefali Shah & Kirti Kulhari demonstrates their acting prowess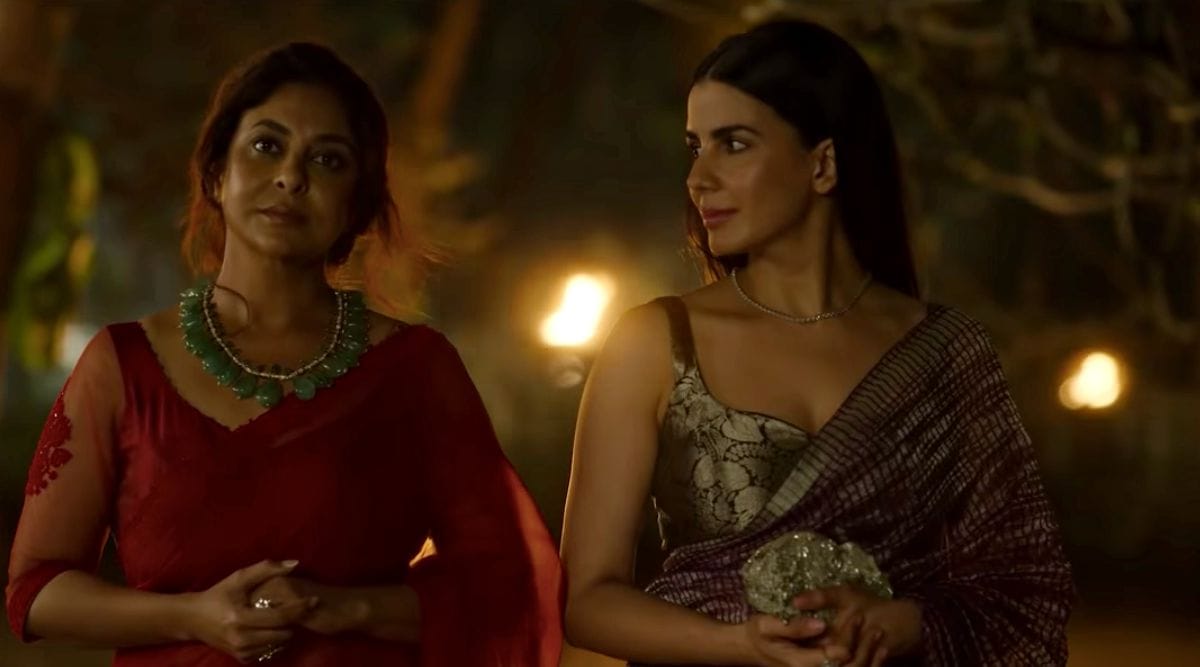 Shefali Shah provides a certain gravitas to her persona, whether she's the calm and collected director of her hospital or vulnerable with her old friend Roma Ma (as played by Seema Biswas). According to her, this is the most difficult job she has ever portrayed.
Whereas Kirti Kulhari portrayed Saira Sabharwal, a woman who chooses to follow the road of justice despite tremendous criticism at work and home. The trailer also provided a tiny glimpse of her role, which has left us wanting more. All the more incentive to watch the show!
Supporting Actors
HUMAN features a superb star cast, including Seema Biswas, Ram Kapoor, Aditya Shrivastav, and Vishal Jethwa who will undoubtedly impress you with their acting abilities.
Exposition of audacious conspiracy
The series is led by two strong-willed, ambitious doctors, Gauri Nath (Shefali Shah) and Saira Sabharwal (Kirti Kulhari), and it begins with a story about illicit drug trials on the impoverished. With the twists and turns associated with clinical trials involving a pharmaceutical company, Vayu Pharma, the plot of the Disney+ Hotstar drama promises to be intriguing.
Aside from the hospital, the series characters are dealing with a variety of personal issues. The show's most thoughtful portrayal of the LGBTQ+ aspect was appreciative. This can assist in highlighting the correct perception among individuals, and what better way to do so than through series.
A particular mention goes to Vipul Shah, the man himself, who has successfully brought his vision to life with one of the strongest casts in Indian web series history, making the entire series appealing to the masses.
HUMAN would be a brilliant, binge-watch-worthy thriller. Shefali Shah excels in a complicated and demanding role; Kirti Kulhari never ceases to amaze and is a wonderful counterbalance to her. In short, the drama series has wowed spectators with outstanding performances.
For more such interesting content, follow us on Instagram and Facebook.
Also, read: