"Order, order! The case is being adjourned."
You have heard these statements, not in a real courtroom, maybe, but surely in a movie or a legal drama web series. But there is so much more to watch than just "Taarik pe Taarik" and "Faad dijiye ye kanoon ki kitaabein".
From the best courtroom drama to the most accurate courtroom shows, we filtered the whole legal genre and picked the best legal dramas for you. So get your suit on, get through the legalities, and enter the courtroom through your television or mobile screen. 
12 Best Legal Dramas For A Nail-Biting Binge Watch
Your Honor
Helmed by the underrated acting gem Jimmy Shergil with his phenomenal performances, Your Honour is one of the most appropriate answers to what is the best courtroom drama. The Indian version is the adaptation of the American legal drama aired with the same title.
A judge's son finds himself trapped in a hit-and-run case involving a member of a mafia family, and the judge tries to cover up for his son. The mere thought of a court judge trying to mislead the case makes it an interesting watch. Run & hit into Sony LIV to stream Your Honor.
Also, Read:
Criminal Justice
As the title speaks for itself, Criminal Justice revolves around the storyline of individuals on a gut-wrenching journey through the criminal justice system. This crime thriller legal drama web series is an adaptation of British television series released with the same title.
Power-packed performances by Pankaj Tripathi, Vikrant Massey, Jackie Shroff, Anupriya Goenka and Mita Vashisht made this series a popular hit with its first season, whilst Pankaj Tripathi's acting supremacy helms the next seasons. Witness how crime cases get dealt with – stream it on Disney+ Hotstar.
Guilty Minds
Three law school friends, one law center dealing in humanitarian cases, and one popular law firm; all things mixed, and you get a binge-worthy legal drama web series. Even though Guilty Minds has no big stars on board, it has still managed to make noise because of the crisp and thrilling plotlines and well-acted performances.
The friend being put against each other in the courtroom adds more spice and entertainment. Issues like rape, water shortage, and AI are beings talked about throughout the episodes. Get entertained by Guilty Minds on Amazon Prime Video. 
House Of Cards
House of Cards, which came on Netflix in the year 2013, is one of the best legal dramas to understand American politics. In this series, with a total of 6 seasons, released year after year from 2013 to 2018, the internal politics of the White House, from the politics of the Senate and Congress in America to the mayor's fight, is revealed. Kevin Spacey was the main character in the series for the first five seasons but was removed before the sixth season due to #MeToo allegations.
Apart from her, actress Robin Wright is in the lead role in the series. Even after so many shows and movies being released in this genre, House of Cards remains one of the must-watch legal dramas on Netflix.
The Confession Tapes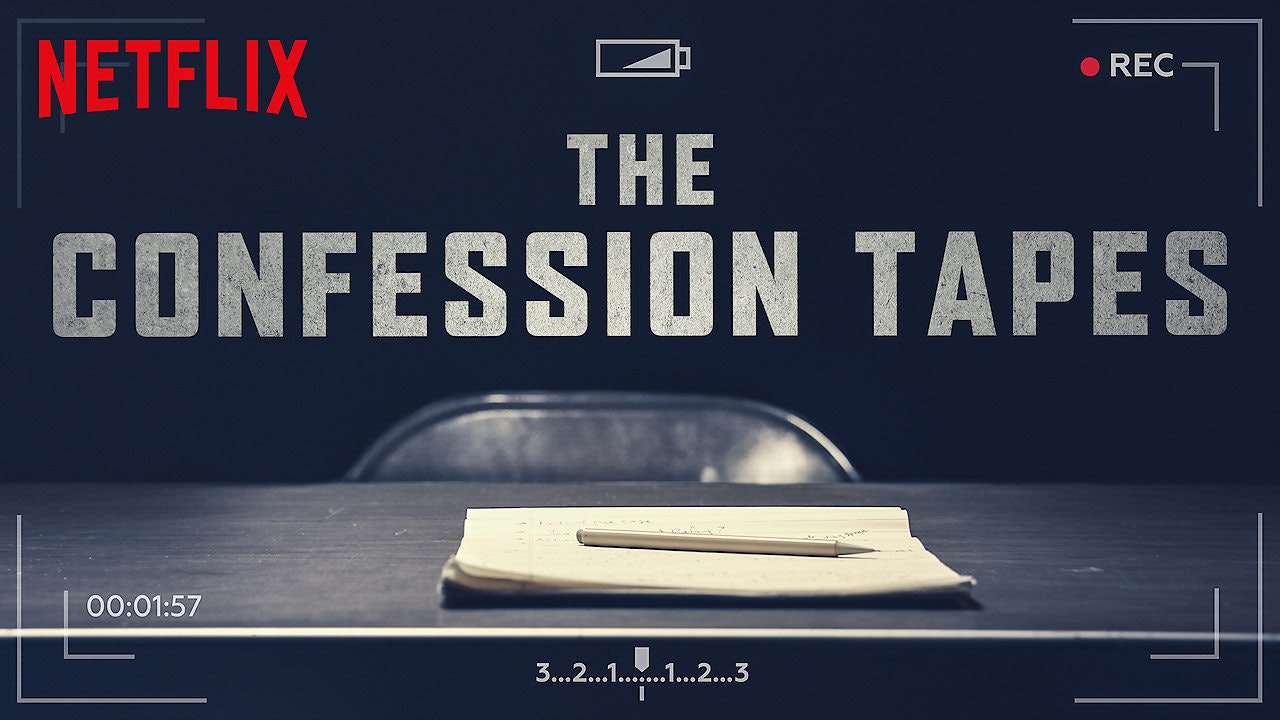 The ground reality and authenticity of events make documentaries enthralling. The Confession Tapes is a true crime documentary that investigates cases where convicted murderers make statements that the confessions were coerced, involuntary, or false. This legal drama is bifurcated into two seasons, with episodes showcasing actual footage of investigations and interviews.
False confessions, criminal law, miscarriages of justice, and psychology are the topics that are covered in the series through expert views. Created and directed by Kelly Loudenberg, The Confession Tapes' first season was released in 2017 with a total of 7 episodes, and the second season was rolled out in 2019 with 4 episodes. Confess your love binge-watching by streaming it on  Netflix.
Law & Order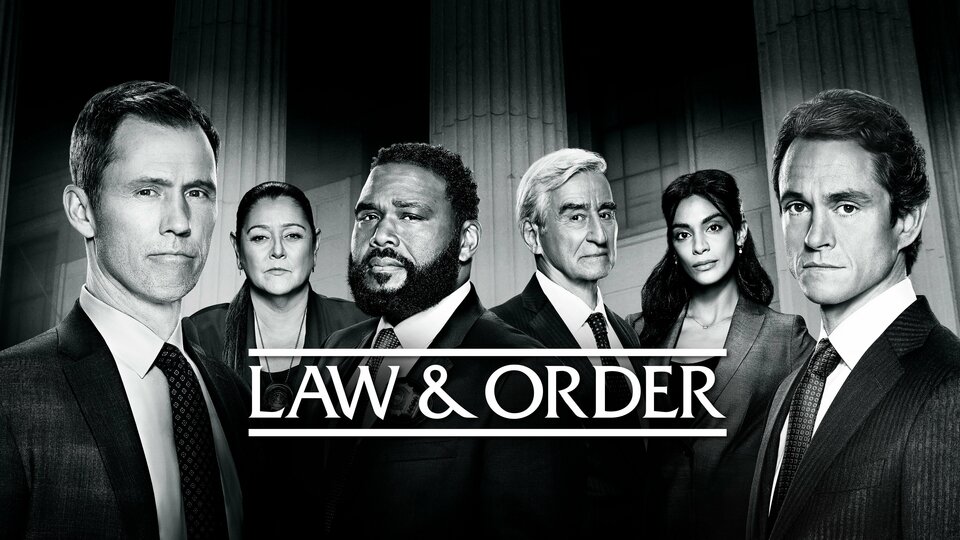 Law & Order is the longest-running legal drama, with a total of 22 seasons and 456 episodes. The first ever season was aired on September 13, 1990, on NBC. After the launch of the 20th season, the makers took a break of 11 years and released season 21st on February 24, 2022. Many plots of the show are based on real-life crimes giving it an authenticity to watch for.
Even though the show steers on a regular two-way approach of police investigation followed by courtroom scenarios, it keeps you hooked. 
Suits
An intelligent guy with a phenomenal photographic memory and a professional, disrupting the legal industry by winning lawsuits again and again and closing cases; that's what makes Suits a must-watch legal drama.
First aired on June 23, 2011, Suits is scattered into 9 seasons (134 episodes), with the last season being released in September 2019. The show has a rating of 90% on Rotten Tomatoes. You can binge-watch Suits on Netflix over a long weekend.
Korean legal dramas
Law School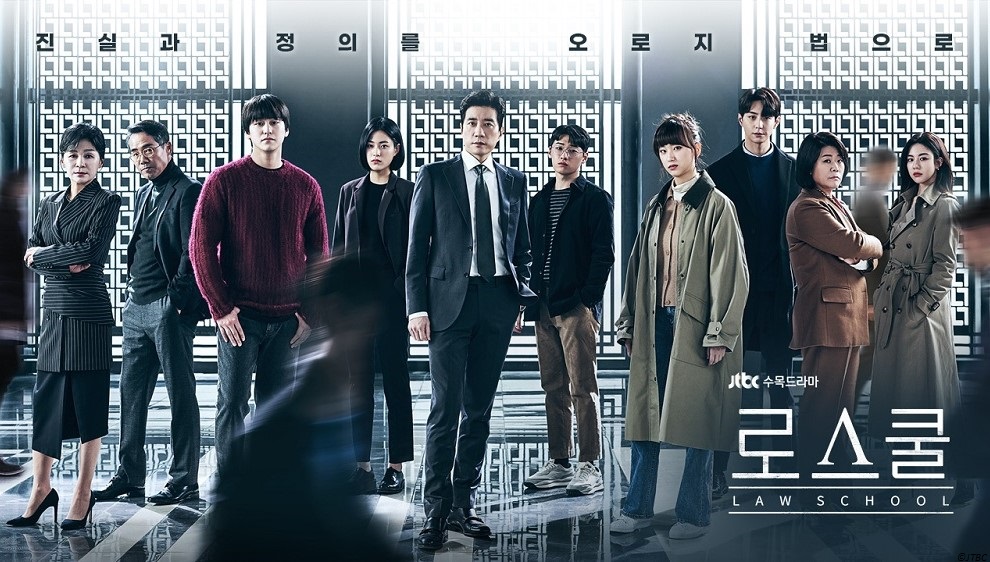 It seems like the Korean entertainment industry has decided to make it big. And the highly infamous Korean legal drama Law School is another example of it. Released in 2021, it has one season scattered into 16 episodes, with every episode having a runtime of over one hour.
Directed by Kim Seok-Yoon, Law School, one of the best legal dramas on Netflix revolves around professors and students of a law school who come across an unusual case. How things steer ahead in this twisty crime whodunit series keeps you hooked and leaves you vouching for more with every episode you stream.
Hyena
Another Korean legal drama on Netflix to serve you full-on entertainment! With Kim Hye-soo and Ju Ji-hoon in lead roles, Hyena is focused on lawyers at Song & Kim who only work for the richest 1% of society. The title of the show reflects the animal Hyena who is a speed chaser as Kim Hye-soo playing Jung Geum-Ja, chases after money and success no matter what it takes.
Going beyond the boundaries of right and wrong, ethics, laws, and lawlessness, the Hyena outsmarts her rival, Yoon Hee-Jae, on many occasions. 
Juvenile Justice
The success of Hyena established Kim Hye-soo as a perfect fit in legal genre roles, and with that, she landed herself another great project, Juvenile Justice. This courtroom drama puts out a strong message on how society is also responsible for juveniles' acts. An elite judge who has a different kind of approach to the cases and the judgments makes this south Korean legal drama a spontaneous watch. This series also won the Best Screenplay Award at Baeksang Arts Awards 2022.
Extraordinary Attorney Woo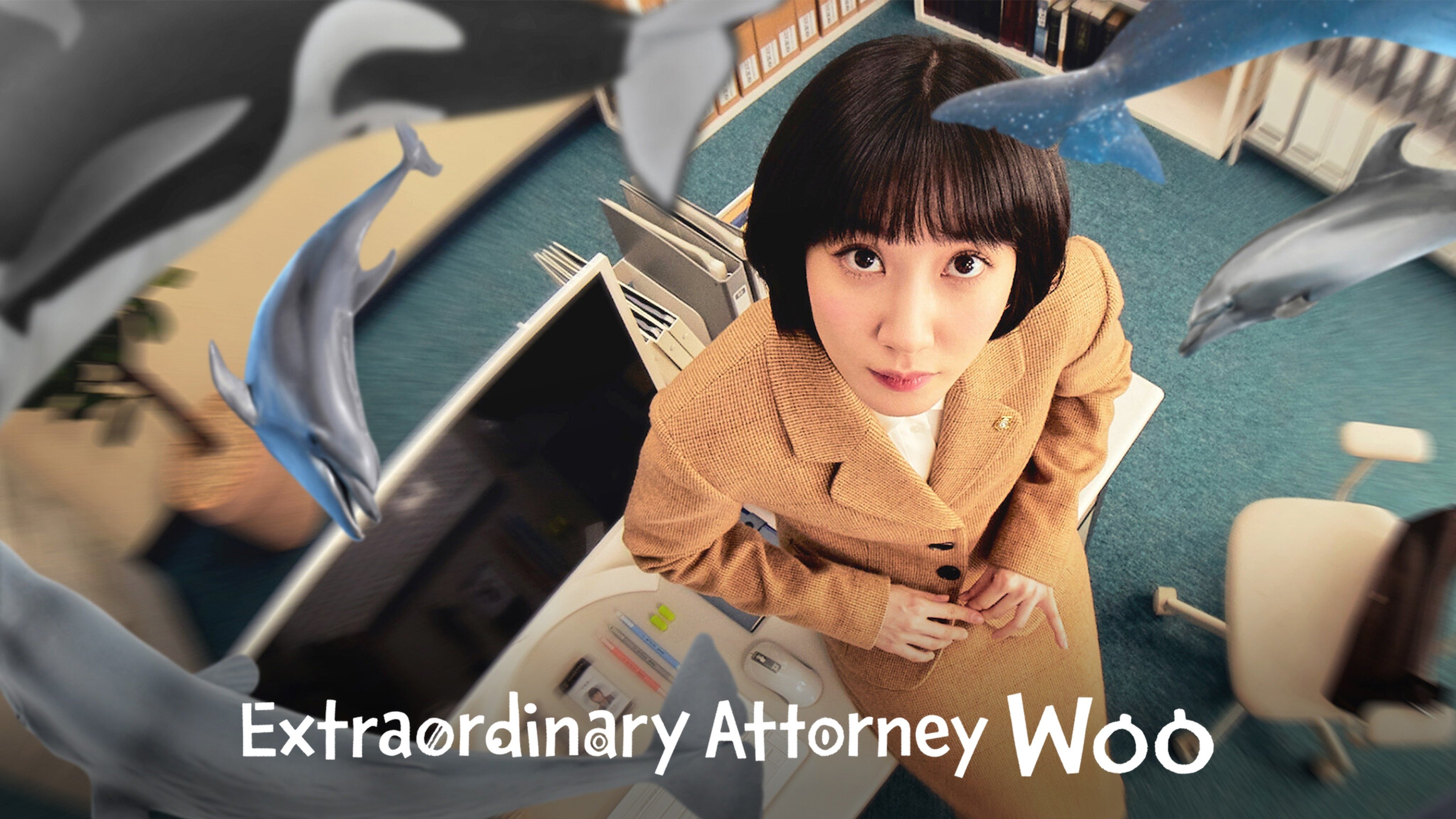 The whole show revolves around a female rookie attorney with autism but also intelligence and photographic memory. After being hired by a major law firm, Woo Young-woo becomes an increasingly competent attorney. Even though you might not see more courtroom dramas, you will love this South Korean legal drama for its storyline, performances, and screenplay.
This show has bagged many awards like Best Writer, Best Actress, Best Content, and Best Picture, proving its legal genre supremacy. Extraordinary Attorney Woo awaits your binge-watch on Netflix. Available in selected regions.
"The radar is sentenced to watch all the legal drama mentioned in this 'blog case', one by one."