A struggler, director, and magician- these are some words that will come to our mind when we talk about Anurag Kashyap. This Indian filmmaker from Uttar Pradesh has redefined Hindi cinema over the last two decades. Anurag Kashyap movies might capture the action, intense drama, and discomfort on the surface, but they are some of the most splendid examples of human emotions and complexities if watched in the right spirit. 
Besides directing, he has also written some intriguing scripts like Guru, Yuva, AK vs. AK, and more. Being the winner of several prestigious awards and being recognized by directors like Martin Scorsese and Francis Ford Copolla, Anurag Kashyap has written and directed some of the finest films globally. Though the list of his brilliance is long, we have brought you 8 marvelous Anurag Kashyap movies you can't miss.
8 Phenomenal Anurag Kashyap Movies That
Redefined Hindi Cinema
The Girl in Yellow Boots (2011)
This Anurag Kashyap movie is one of the most underrated films of Bollywood. Exploring the gloomy and eccentric aspects of Mumbai's gangster underworld, this film also delves into the toxic aspects of masculinity. Based on a British girl trying to look for her father in India, this film will certainly keep you hooked throughout. Despite the storyline being a bit complex, the actors have amazingly carried the film on their shoulders.
Be it Kalki Koechlin, Prashant Prakash, Gulshan Devaiah, or Naseerunddin Shah, every actor has been pioneering with their craft and performance, thus enhancing the acumen of the film and providing it with an intriguing narrative.
Mukkabaaz (2018)
This Anurag Kashyap movie is an amazing transformation of sports as a genre into something relatable and unique, all thanks to the man. This Anurag Kashyap movie is popular for being well-acted and blends several genres like sports, romance, social norms, and anti-establishment sentiment.
With perfect use of background score and visual excellence, the plot has been emphatic. Based on a struggling man who tries to make it big as a boxer, Mukkabaaz has portrayed the emotions of repressed frustration and ambition in an electrifying way.  
Raman Raghav 2.0 (2016)
What less than a masterpiece will it be when Anurag Kashyap and Nawazuddin Siddiqui come together for a film! This film is one of the most critically acclaimed Anurag Kashyap's psycho-thrillers, with an amazing storyline and a befitting cast. Written by Vasan Bala and Kashyap, this film revolves around a psycho killer falling in love with the police inspector investigating the case.
The film's finesse has been enhanced by extremely well-crafted scenes, Vicky Kaushal & Nazawuddin Siddiqui's craft, and Kashyap's over-the-top direction. This thrilling yet disturbing film is a must-watch for all thriller lovers.
Gulaal (2009)
A gritty political melodrama based in Rajasthan, Gulal is all about power, rivalry, and politics. With an intricate storyline, this Anurag Kashyap movie portrays the ideas of democracy through convoluted sentiments and plot twists in a completely candid way.
This political thriller has been captivating with its powerful storytelling as well as some strong resonating songs by Piyush Mishra. If you are a fan of political dramas with an emotional roller coaster, then Gulaal is certainly a must-watch for you.
Ugly (2014)
A story of a missing 10-year-old girl, Ugly, is one of the most popular dark thrillers by Anurag Kashyap. As the kidnapping mystery unravels, the emotional complexities and obscurity of the characters come to the forefront. This Anurag Kashyap thriller has been gripping throughout with its captivating storyline, character developments, and plot twists.
However, despite an intricate story, the film might seem a bit cryptic in the second half. But if you are looking for something that will keep you on the edge of your seat, Ugly is for you.
Dev D (2009)
A modern adaptation of Devdas, Dev D has been a critically acclaimed as well as a mainstream hit for Anurag Kashyap. Based on Dev's heartbreak and his falling for drugs as escapism, this Anurag Kashyap movie is a dark, psychological masterpiece. The film has not only been a perfect blend of creativity, impulsiveness, and modernity but has also witnessed professional excellence. Be it Abhay Deol's craft, the cinematography, or the background score, this film will surely keep you hooked throughout.
Gangs of Wasseypur (2012)
The two-part Gangs of Wasseypur is a true masterpiece of mafia films and one of the finest Indian films ever! The fact that some of the film's dialogues like Teri Keh ke Lunga, Sabka Badla Lega tera Faizal & more are still in trend proves the film's popularity.
Based on generational politics and the mayhem of Wasseypur, this Anurag Kashyap movie will take you on an emotional roller coaster ride with its action, drama, comedy, and thrill. This film has not only brought a unique anecdote of rivalry on screen but also produced some of the finest talents like Nawazuddin Siddiqui, Pankaj Tripathi, Rajkumar Rao, Huma Quereshi, and more.
It's never a bad decision to rewatch this film, and we are quite certain that the chase & action sequences, along with Sneha Khanwalkar's score, will surely make you sit at the edge!
Also, read:
Black Friday (2007)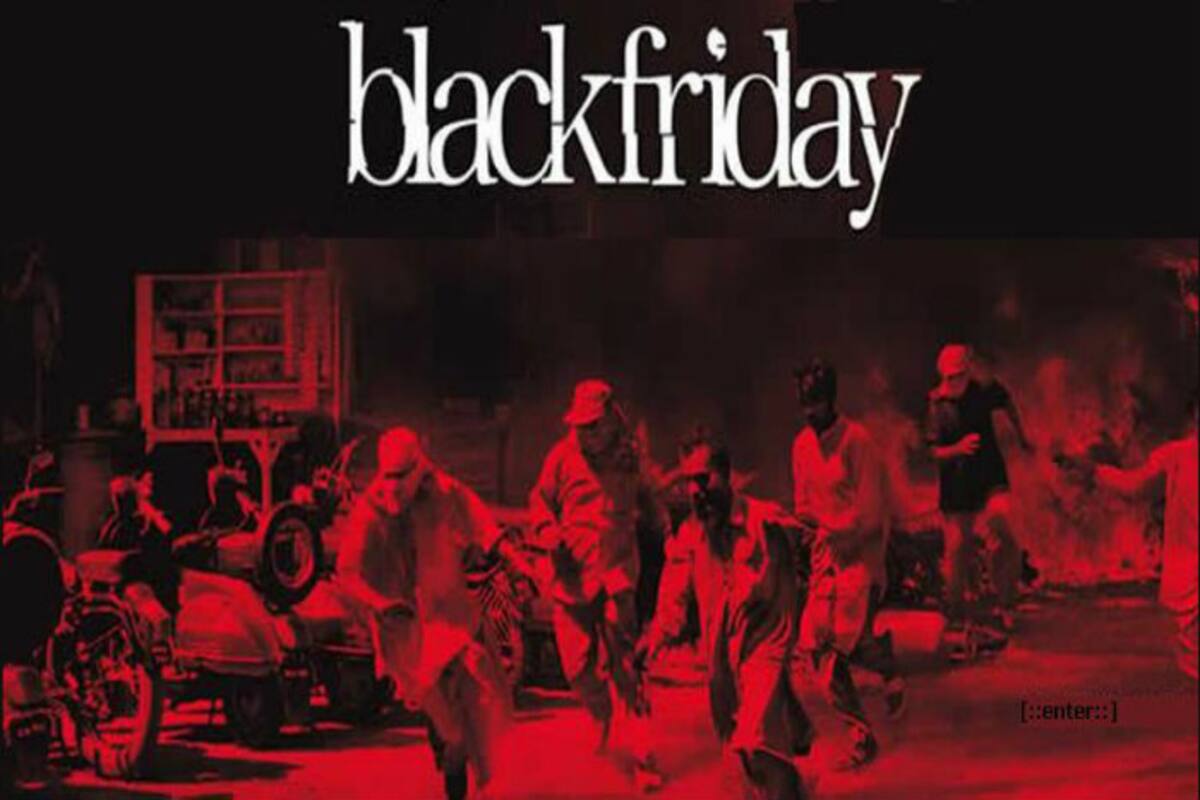 Based on Hussain Zaidi's novel, Black Friday is an extraordinary piece of cinema that uniquely portrays the agonizing and catastrophic 1993 bomb blasts and communal riots in India. Its distinctiveness has been enhanced by portraying the incident from various perspectives like that of the police, the retaliators, and the victims.
Released in 2007, this Anurag Kashyap movie became critically acclaimed for its strong representation, the cast's amazing craftsmanship, and Piyush Mishra's brilliance as a lyricist. 
Trivia: This film was initially banned in India and was re-released in 2007. Also, Black Friday is Anurag Kashyap's debut film as a filmmaker.
Let us know in the comments below which are your favorite Anurag Kashyap Movies!
Also, read: