Fiction is an awesome way to broaden our imaginations and feed our brains with endless possibilities – magic, vampirism, ghosts, everything is believable. But what makes documentaries great is that they speak reality to us, even if it is not always pretty.
There is so much to learn and get inspired from with a good documentary movie or series. These are real-life incidents that force us to think and do better. From 13th to The Social Dilemma, here are the eight best Netflix documentaries you can watch right now.
8 Best Netflix Documentaries That Will Leave You Wide Eyed
13th (2016)
This thought-provoking historical and one of the best Netflix documentaries explores the realm of racial inequality that was quite rampant in the United States not long ago. Suppose you are looking to understand the perspectives of black Americans. In that case, this documentary covers it all in detail – the long history of dehumanization, mass incarceration, corrupt prison systems, and much more.
Needless to say, you will be shocked, frustrated, and moved to tears upon going through the injustices the human race is capable of. What is more saddening is that much of what is shown in this brilliant documentary is still quite prevalent in some form or measure in today's world. Definitely, a must-watch! 
Icarus (2017)
In its runtime of 2 hours, Icarus – a thriller documentary – will keep you on edge with its gripping direction and excellent acting. It covers the concept of doping, cheating, and corruption in sports, specifically during the Olympics.
Although we are already aware of how prevalent cheating and performance enhancement is around the world when it comes to sports, Icarus focuses only on Russia. Our protagonist is an American cyclist/filmmaker who dives into this dangerous world to uncover the doping scandals happening in the country. It does seem a bit biased, but as "the best Netflix documentary" winner of 2018, you should watch it at least once! 
Making a Murder (2015)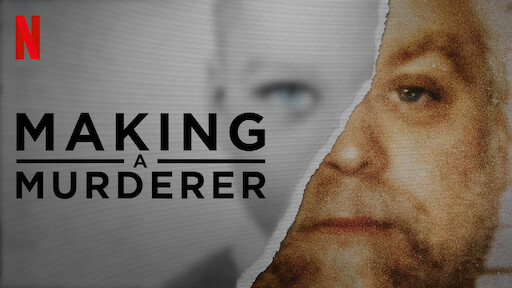 What can be worse than wrongful convictions that force good people to spend 10-20 years, even a lifetime in jail while the culprit is still out on the loose? It not only destroys a life but destroys entire families. Making a Murder follows the devastating story of Steven Avery who spent nearly twenty years in jail for a crime that he never committed. When he finally got out and sought justice, he was wrongfully convicted again, this time for murder.
The starting lines of the documentary where it tells us that we can always say that we will never do any wrong or commit a crime, but that does not rule out the possibility of us being the accused – will give you goosebumps. Watch this one to understand the corrupt criminal justice systems and the influence media has in destroying the lives of innocent people. 
Our Planet (2019)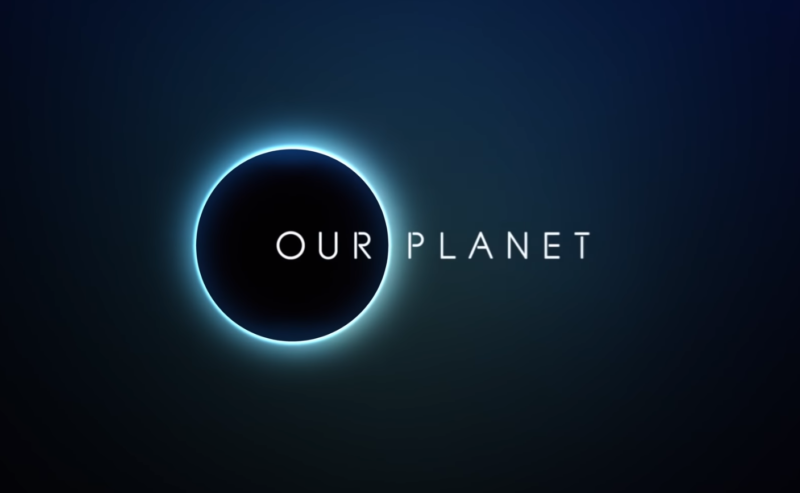 Narrated by David Attenborough, Our Planet is a nature documentary series that will make you swoon over the beautiful flora and fauna of the world. This series has a total of eight episodes, each focusing on a different section of the world – coastal seas, forests, frozen worlds, jungles, etc. – and all the animals living in the region.
The cinematography is just perfect, and you will be in luck if you are a nature lover stuck in the hustle and bustle of a big city. Our planet primarily focuses on climate change and its disastrous effects on the animal kingdom. This phenomenal documentary is a must-watch. 
My Octopus Teacher (2020)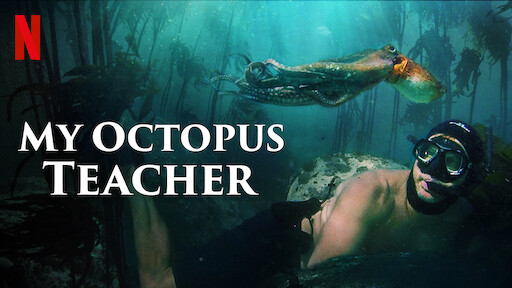 Do you love octopuses (not as food)? Well, this documentary will make you want to pet one. My Octopus Teacher is definitely a feel-good documentary that will warm your heart. It shows us the life of an octopus over a period of one year through the lens of the filmmaker Craig Foster who forms a strong bond with this tiny little creature in the seas.
We get to see the tenderness and beauty in their friendship that will touch your soul and take you on a kind of spiritual journey. It is sweet, captivating, and will stick with you like an octopus on your face. 
Miss Americana (2020)

Hello, Taylor Swift fans! Did you know our star has a documentary dedicated to her? Miss Americana is one of the best motivational documentaries, which goes into the deep layers of the life of our favorite singer and makes us love her more. Well, it doesn't just cover her life but also touches upon the problems in today's society – through her eyes.
This documentary is truly inspiring and proves that Taylor Swift is just a normal person having a huge heart – singing concerts in her living room as a teenager to the strong woman we see on stage today. Miss Americana is a raw love story you must indulge in! 
The Tinder Swindler (2022)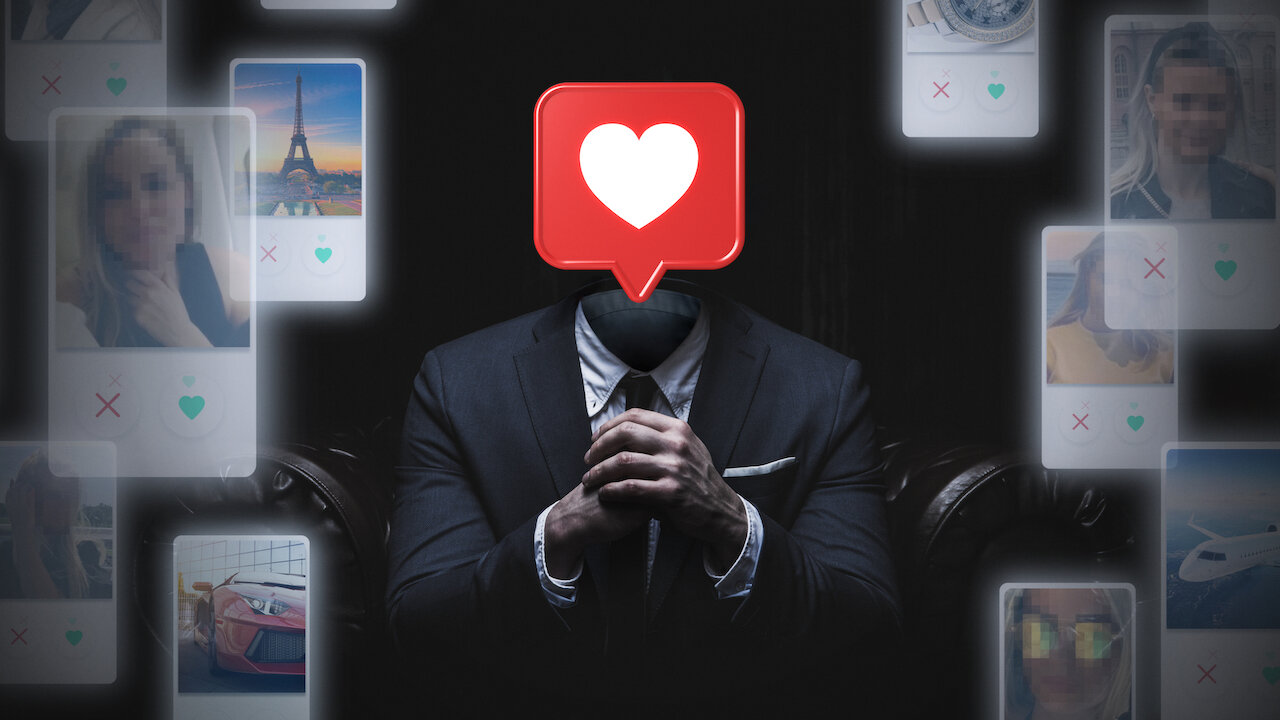 The biggest challenge in the world today is fighting the fraud that happens all around us – affecting the most intelligent of us humans. Tinder Swindler is a documentary that covers the dating app fraud by an Israeli conman Simon Leviev who emotionally manipulated the girls he connected with into giving him money and supporting his extravagant lifestyle.
This documentary will surely make you more aware and alert of the next stranger you swipe right on Tinder. Fraud is quite prevalent everywhere in this world, and this documentary will surely make you learn a thing or two about the stuff a human mind is capable of. Beware! 
The Social Dilemma (2022)
Aren't we all addicted to social media? Well, every addiction comes with serious negative consequences because we lose control of our mind over the thing that we are addicted to. The Social Dilemma interestingly captures the dangers of social media addiction which will shake you to the core and be a real eye-opener.
Sure, technology is great, but is it destroying the human psyche? Is it proving to be a disastrous void that we are all falling into? The Social Dilemma is a wake-up call for this generation, and if there is one documentary that you pick from this list – this is it! 
This was our list of the best Netflix documentaries that you must watch! Which one is your favorite? 
For more such interesting content, follow us on Instagram and Facebook.