Although Valentine's week is over, Imran Khan and his relatable and feel-good movies are perfect picks that you can cozy up to.  A romantic hero with a boyish charm, a quirky best friend, a fun brother, a brooding anti-hero, or just a guy next door that you can relate with, his movies offer it all. Some of the Best Imran Khan movies even have a mix of all of this for us to enjoy.
An entertaining mix of conventional Bollywood and coming-of-age storylines, or perhaps how easily he brings depth and nuance to every character that he portrays on screen. Here's a list of some of the best Imran Khan movies for you to get over your work blues this week!
9 Best Imran Khan Movies To Get Over Your Mid-Week Blues
Jaane Tu… Ya Jaane Na
Imran Khan's debut movie, Jaane Tu… Ya Jaane Na is the kind of Rom-Com that instantly lifts your mood – with songs like "Kabhi Kabhi Aditi" (10 mins into the movie) and much more.
Aditi and Jai's love story, a college gang you'd instantly relate to, and a very interesting sibling relationship – this movie is funny, real, intense, dramatic, well, you name it! Rats and Meow's chemistry – with ups and downs and an added airport scene – classic Bollywood style -really makes the movie so special. Plus, the soulful soundtrack by A.R. Rahman will make you sway for real. 
Luck
Our OG desi Squid Game, this movie was frankly quite ahead of its time and is amongst some of the best Imran Khan movies. A bunch of people from completely different backgrounds are brought into a deadly game. The only thing that binds them together is that they have all been lucky at some point in their lives.
Luck is an action-thriller that narrates the stories of these contestants as they go through each level of this horrid survival game. Starring Mithun Chakraborty, Sanjay Dutt, Danny Denzongpa, Shruti Hasan, and a heroic Imran Khan, this movie has romance, thrill, beautiful frames, and some super cool background music.
I Hate Luv Storys
Starring Imran Khan as a cool, extroverted friend, this is a classic Romantic Comedy that would make you want a similar story. A hopeless romantic falling in love with someone who doesn't believe in it – it's not an uncommon trope, but Khan and Sonam Kapoor's chemistry here is definitely something to root for. This is one of the best Imran Khan movies and has some of the most romantic tracks of the time! 
Break Ke Baad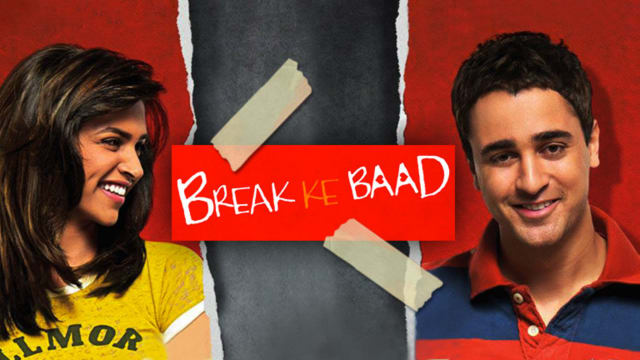 Break ke Baad is a heartwarming and relatable romantic comedy narrating the story of two childhood sweethearts who break up, only to realize that they can't live without each other. The movie subtly highlights the complexities of modern relationships and the challenges of balancing career aspirations with personal lives, and the toll this takes on us.
A perfect blend of humor, drama, and romance, you would be able to go on a fun journey with Aaliya and Abhay and their almost-perfect world.
Delhi Belly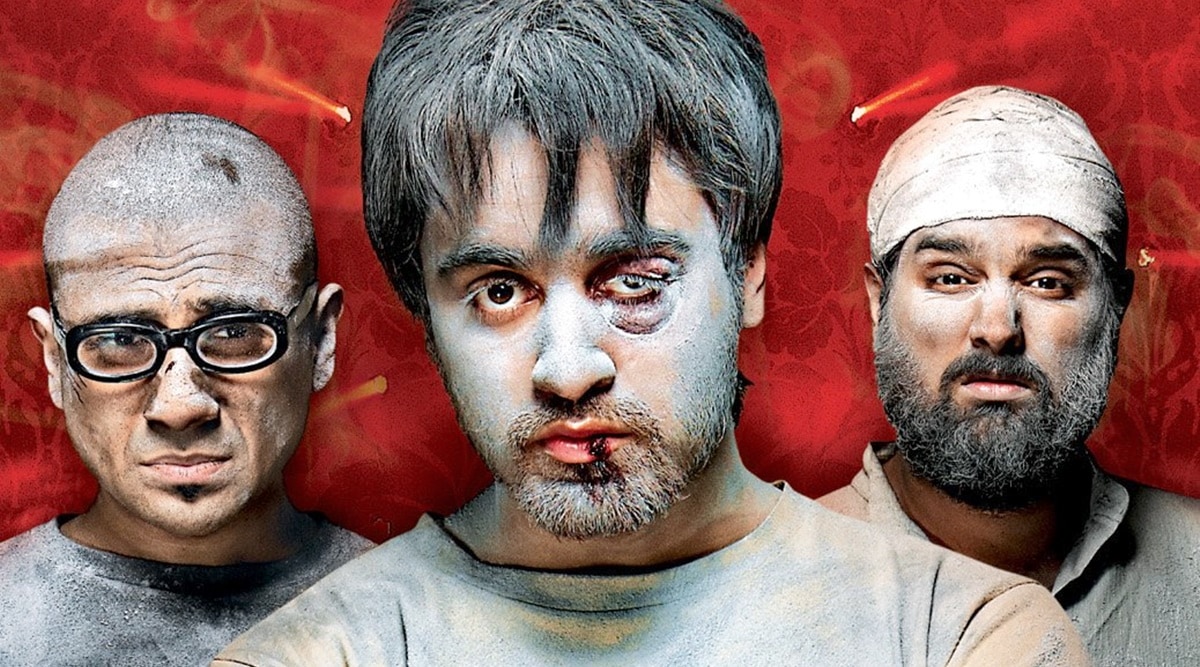 Remember singing "Bhaag Bhaag DK Bose" and headbanging as a kid? A hilarious and rather raunchy dark comedy, Delhi Belly follows the misadventures of three friends who find themselves in a world of trouble after one of them accidentally swaps a package. As one thing goes wrong after another, you would be on board this wild journey through the underbelly of Delhi, filled with quirky and simply weird and outrageous situations and continuous peals of laughter.
This movie stands out with its unique plot points, diversion from mainstream movies of the time, witty dialogue writing, and funny and edgy songs. If you like off-beat cinema, this is one of the best Imran Khan movies that you can re-watch.
Mere Brother Ki Dulhan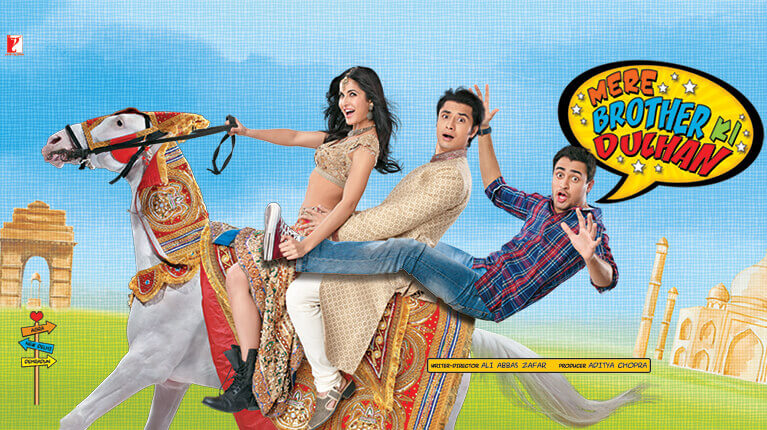 A fun and vibrant romantic comedy based on a love triangle between two brothers and their common romantic interest. This feel-good Bollywood flick is packed with catchy songs, colorful dance numbers, and a good amount of witty banter.
With its engaging storyline, memorable characters, and charming performances, Mere Brother Ki Dulhan has a mix of humor and romance. Although it hasn't aged as well as some of his other movies, it's sure to leave you with a smile on your face and some songs in your heart!
Ek Main Aur Ekk Tu
Revolving around the lives of two mismatched strangers, this is a beautiful tale of friendship, unrequited love, and much more. With its take on different kinds of parenting and how we perceive our surroundings based on that, Ek Main Aur Ekk Tu is a modern and evolved take that we don't frequently find in Bollywood.
The movie explores themes like self-discovery, expectations, and modern relationships as it progresses. A perfect blend of humor and emotions, and one of the best Imran Khan movies, be ready to laugh and cry with the characters while watching it!
Gori Tere Pyaar Mein
This Kareena Kapoor and Imran Khan starrer romantic comedy will take you on a journey through rural India's lush and vibrant landscapes, filled with music, dance, and some laughter. Gori Tere Pyaar Mein is a love story between a free-spirited social activist and a charming but irresponsible young man.
This feel-good movie celebrates the power of love, friendship, and standing up for what you believe in. Imran Khan is his usual convincing, witty, carefree character that would make you fall for him despite all the character's shortcomings.
Katti Batti
Katti Batti is a wholesome, heartwarming, and emotional, romantic comedy exploring relationships' ups and downs. The story follows a carefree architect and a feisty art student who falls in love but face unexpected challenges along the way.
Starring Kangana Ranaut, Imran Khan, and Mithila Palkar, this movie is a fresh take on the traditional romantic formula we often encounter in Bollywood. It is, in fact, a rollercoaster of emotions, and you'd find yourself laughing and crying with the characters in no time. Oh, and this is the last movie Imran Khan has appeared in (are you crying about the ploy or this fact?).
Which are your favorite and best Imran Khan movies? Let us know in the comments.
For more such interesting content, follow us on Instagram and Facebook.
Also, read: