With India being a colorful and vibrant cultural land, art was expected to have a desi touch when digital art came to attention. Over the last few years, the vast content creation industry has witnessed the upscale of digital art in India with the help of some fantastic illustrators, animators, and digital artists. In an era where paintings and sketches are said to be slowly diminishing, the advent of social media and NFTs have upskilled various Indian digital artists and brought them to the forefront. 
Today, cartoon and illustrations are not only a source of entertainment but have also turned out to be a great medium of social awareness, acceptance, and a portrayal of socio-cultural diversities. With that being said, we have curated 8 fantastic Indian digital artists who will amuse and enlighten you.
8 Amazing Indian Digital Artists Who Will Amuse &
Enlighten You
Ayush Kalra (@ayushkalra)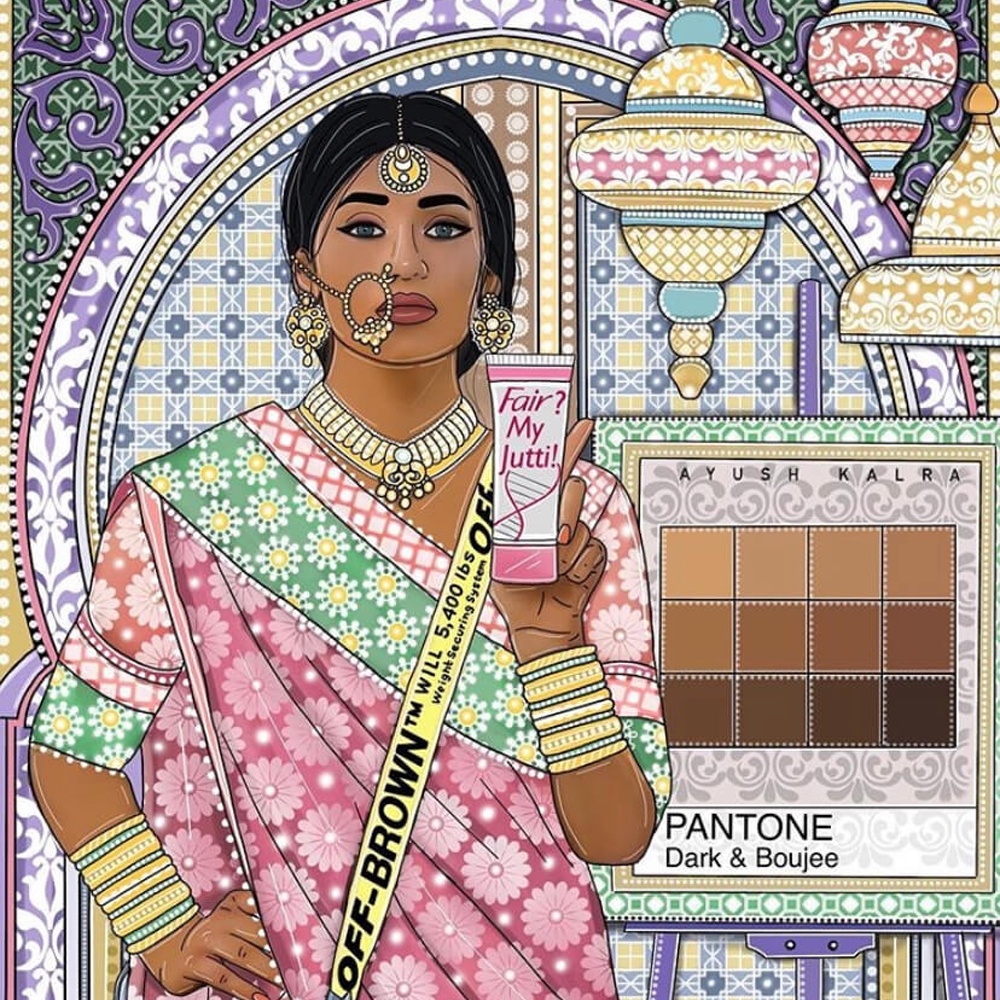 Image Courtesy: Instagram
Not only is he "Aesthetically Modernising Desi Art," but he is also ornamenting the ideas of an ideal society through his art. With vivid designs and elaborate motifs, his works admirably portray the ideas of feminism, gender fluidity, body positivity, and individualism. His illustrations are fun to watch, with the characters dressed in Lehengas and Sherwanis.
The Delhi-based artist has over 87k followers and is one of the most-acclaimed illustrators, recognized by Hindustan Times, Cosmopolitan, and more. 
Hanifa Abdul Hameed (@colorsofhoney)
Image Courtesy: Instagram
With more than 35K followers on Instagram, Hanifa Hameed is one of the most loved Indian digital artists. Besides being brightly hued and vividly illustrated, her creations are a beautiful amalgamation of creativity and social messages. Her illustrations also sublimely reflect the cultural diversities she has witnessed over the years as a global citizen.
Not only does she raise social awareness on women's education and more with her art, but is also a graphic designer at IBM and is popular for her commissioned artworks present across the internet!
Christina Furtado (@_potatoface__)
Image Courtesy: Social Ketchup
Legit, Nostalgic, and funny can be a few words to describe Christina Furtado, aka Potataoface's creations. She is an amazing illustrator and animator whose art perfectly blends nostalgia and creativity. With her love for cartoons and animation, the Indian digital artist started creating art during the lockdown and has reached over 730k people on Instagram.
Her vividly illustrated animated videos and reels are a vibrant portrayal of her creative ideas and will surely take you back to your childhood days in just a few seconds!
Alicia Souza (@aliciasouza)
Image Courtesy: Mumbai Live
She is one of the most loved illustrators on the internet for her warm, vibrant, and fascinating designs. With more than 420K followers on Instagram, the Indian digital artist says that she draws about everyday life, which has been loved and adored by thousands of people on the internet. Her vibrant imagination has found a place in social media stories and on websites like Google, Times of India, The Hindu, and more.
Besides being an artist from the heart, she is a successful entrepreneur merchandising quirky and splashy journals, planners, and more! Do check them out on her website and Chumbak!
Neha Sharma (@neha.doodles)
Image Courtesy: Mint Lounge
Quirky doodles and a bit of sarcastic illustrations make Neha Sharma, aka Neha Doodles, a greatly admired Indian Digital artist. She has over 320K followers on Instagram and is famous for her funny, witty, and colorful animations. Her illustrations, like the Sacchi Ghatna series, are one of her fan favorites.
Her fantastic comic illustrations have made it all the way from her feed to various brands like Costa Coffee, Dunkin Donuts, and Motorola and have also been featured in The Telegraph, Scoopwhop, The Times of India, and more. Her cartoon illustrations are certainly a treat to your eyes and will certainly crack you up!
Param Sahib (@parambanana
)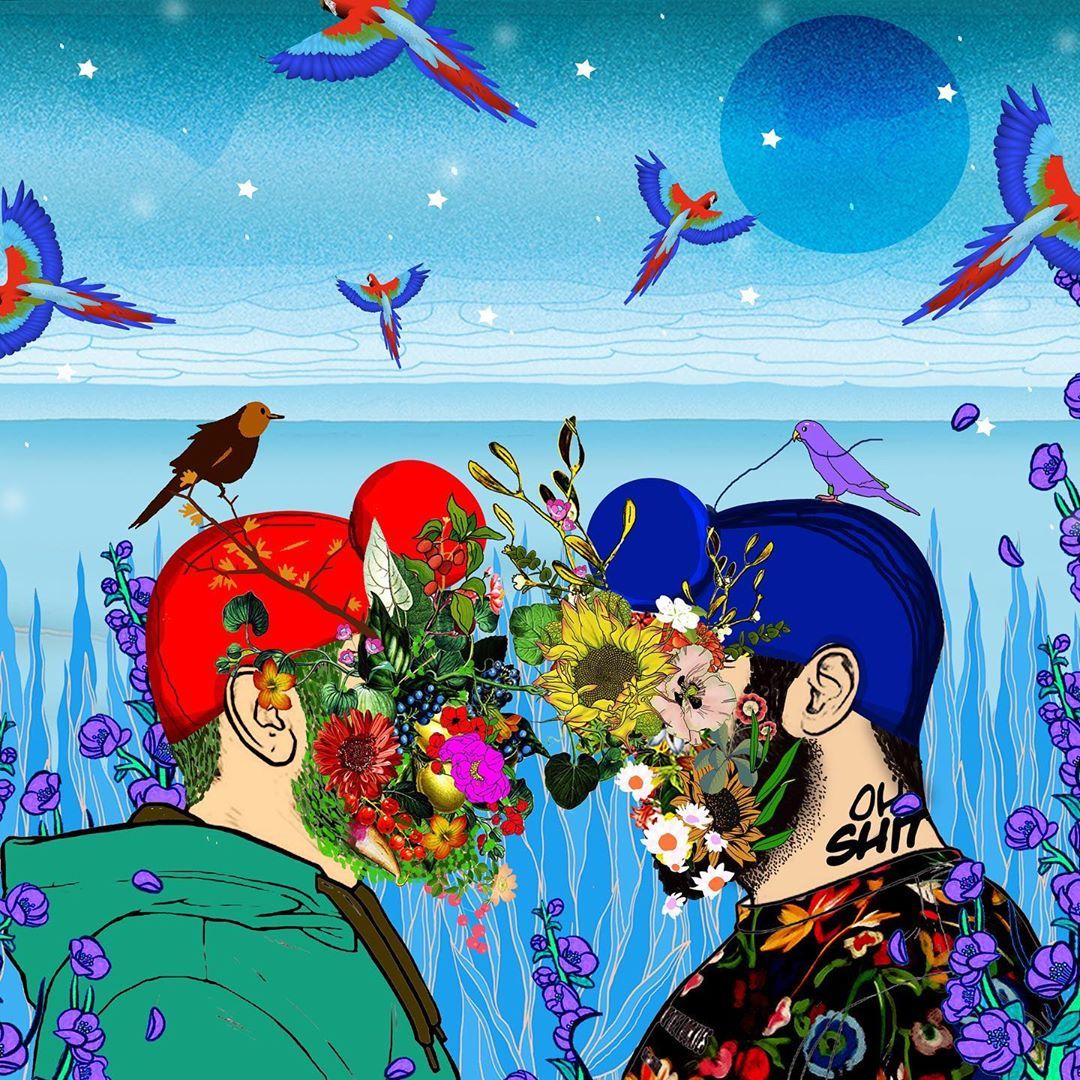 Image Courtesy: Instagram
When creativity comes with thought-provoking thematic illustrations, it creates art as stunning and bold as the Indian digital artist Param Sahib. His Instagram feed is not just a regular graphic art feed. It is a vibrant and vivid antidote to the patriarchal norms of hypermasculinity, sexuality, and racial bigotry.
With more than 56k followers, Param Sahib has redefined fashion with his bold and amazing fashion label and attention to detail. His designs not only support the LGBTQ community but also stand beside body positivism, gender fluidity, and sexual diversities. Do check out his social media for some amazing thought-provoking designs and fashion!
Prasad Bhat (@prasadbhatart)
Image Courtesy: Medium
He can rightly be called an All-rounder artist! The Indian digital artist from Bangalore is an entrepreneur, stand-up comic, and one of the most celebrated graphic designers. With his love for caricatures and designing, Prasad Bhat initially started off as a cover artist for bands. With his website Graphicurry he has today raised up to be one of the most amazing caricature and graphic artists across the country.
His creations are present on Instagram and have been recognized for various film promotions. His constant zeal to discover, reinvent and play with various styles has bagged him recognition from the Indian Express, Creative Gaga, Buzzfeed, and more.
Chaitanya Limaye (@artofchai)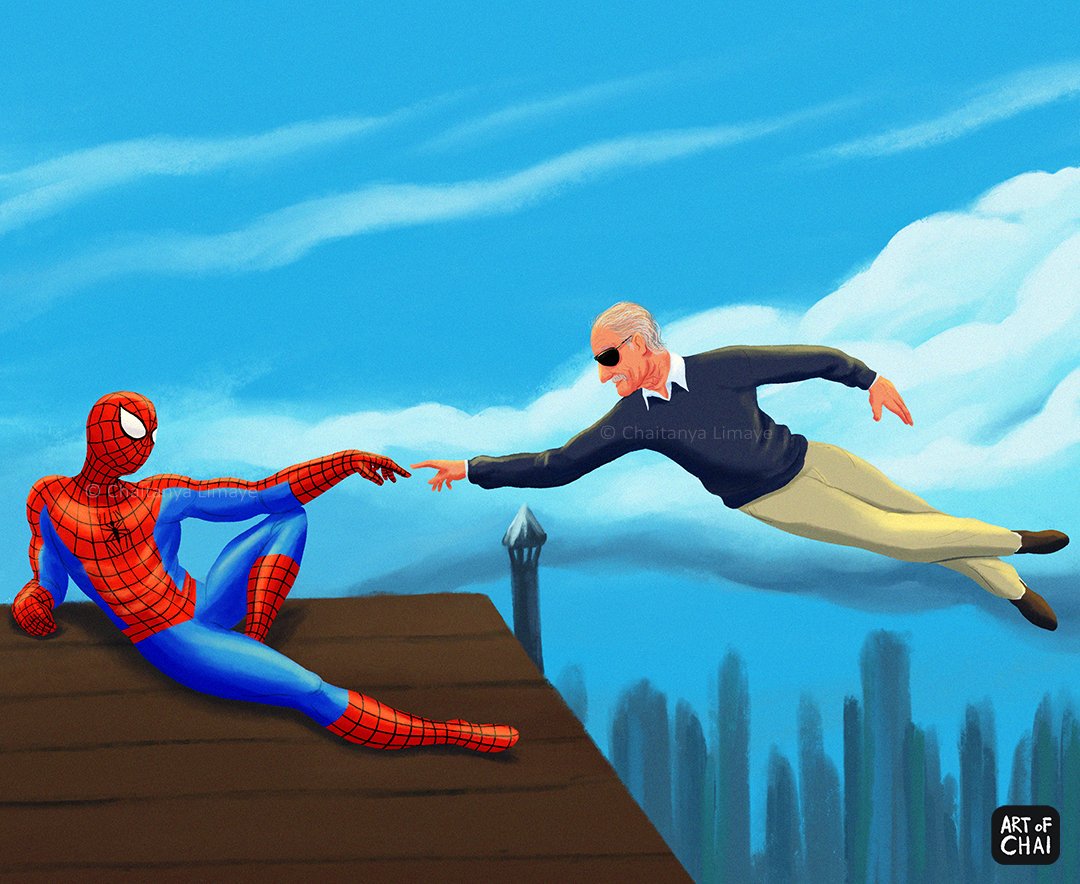 Image Courtesy: Twitter
Be it a half-eaten Parle G or a watchman sitting with a stray cat, Chaitanya Limaye can create art from the most common things surrounding us. With more than 368k followers on Instagram, the Indian digital artist perfectly evokes emotions through his vivid and colorful visual storytelling. His feed fantastically portrays his love for chai, nature, and the people around him. His quirky illustrations and merchandise are available on his page, ruandcha. Do check this amazing artist out for some beautiful real-time graphic illustrations!
Let us know in the comments below if you have ever tried graphic designing and who are your favorite Indian digital artists.
Also, Read: