If you have spent your childhood binging Man VS Wild and Bear Grylls was your hero, or if you loved to watch Takeshi's Castle, you are at the right place. Thrillers and investigative movies can keep us wired and on edge, and the movies based on survival have a separate fan base altogether.
These have just the right amount of drama, thrill, and exposition packed into a few hours. You could be someone who has grown up watching survival reality shows (hi-five!) or just starting out with this genre – we have curated a whole list that you can totally binge this weekend. 
13 Binge-Worthy Great Survival Movies
Survival Movies: Bollywood
Mili (2022)
A survival movie adapted from the Malayalam film Helen, Mili presents the story of a girl next door – preparing for her university exam while working part-time at a restaurant. As Mili gets locked in the freezer one night, the movie progresses between her struggles to stay alive at -18 degrees while her family tries to find her.
The details of Mili's survival in the freezer and the constraints that come along are to root for. So, if you haven't watched this one yet, head over to Netflix!
Pihu (2017)
Quite different from the mainstream survival Bollywood movies in the genre, Pihu is the story of a two-year-old kid trying to survive in the house alone with her mother unconscious. The film's best parts effectively portray the tension that builds as the kid goes around in an unfamiliar adult environment, trying to fetch for herself and the suspense with each passing second.
The child actor – the only major character in the movie, the others being present in fragments – is phenomenal and would make you root for her. The insinuation of domestic violence and the commentary on parenting makes the movie stand out amongst other Bollywood movies. The mix of innocence, survival instincts and trauma makes Pihu a great pick. 
Trapped (2016)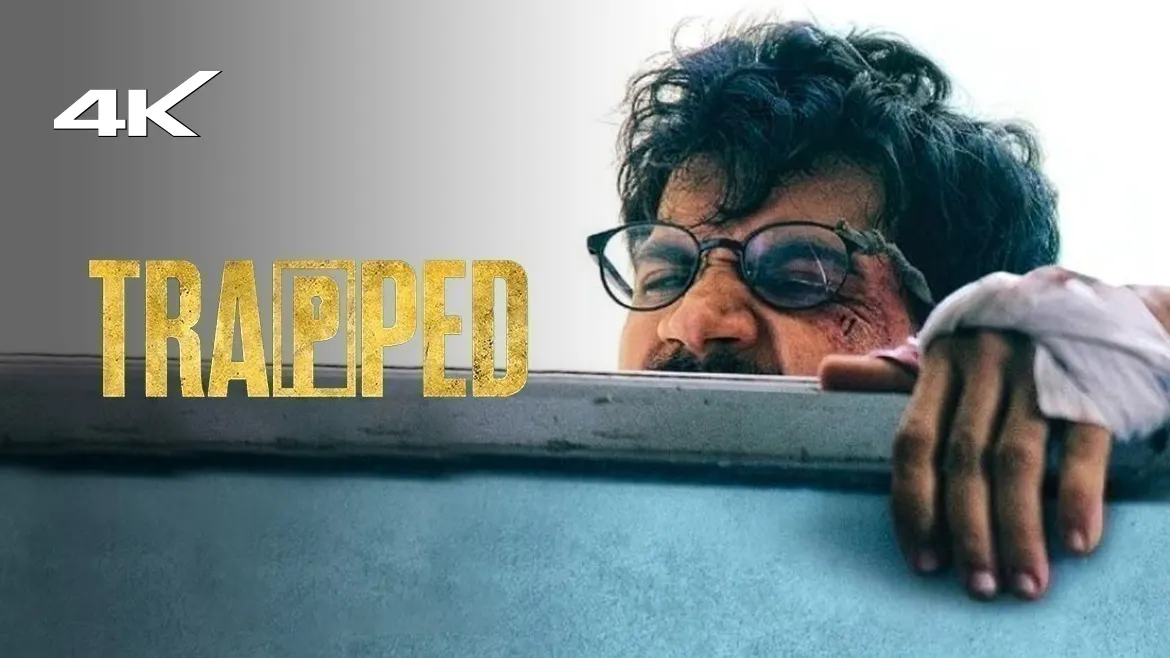 Some of us might like staying in and barely stepping out, but imagine not having that option at all. Trapped is the story of a call center employee, Shaurya, who accidentally locks himself in his apartment. His struggle to reach out to anyone in the almost-abandoned highrise creates just the right amount of suspense and makes the audience empathize.
This survival movie carefully highlights the lead grappling for food, water, and basic things we might need to survive while also dealing with the trauma that comes with the realization of being trapped. With his incredible acting, Rajkumar Rao makes the movie even more enthralling.
NH10 (2015)
Starring Anushka Sharma and Neil Bhoopalam, NH10 revolves around a road trip that goes wrong when goons attack a couple. Unlike most mainstream movies, this Bollywood survival movie focuses on not escaping a place per se but a situation. Although it gets quite gory and violent, the film keeps the audience engaged for the entire span. The movie actually had to cut some of its scenes to get a green light from the Film Certification Board!
If you are a fan of action and crime-related survival movies, you will love NH10. Plus, the plot also has a social commentary on honor killings and how they continue to plague society. 
Survival Movies: International
Escape Room Film Series (2019-21)
Being one of the most discussed films of the survival genre, Escape Room depicts six people from different backgrounds who are lured into a game where they have to try to protect themselves from different challenges. If you have ever visited an Escape Room in one of the gaming arcades, you'd know the drill here.
The players have to solve a bunch of clues to get out of the room, and the wrong move can prove fatal. If you are new to the genre, this is the perfect movie to start with. It also has an equally intriguing sequel!
A Quiet Place (2018-21)
A Post-Apocalyptic survival drama, this movie keeps its audience wired without dialogue. You'd see the actors communicating using American Sign language – to avoid being heard by one of the creatures. These creatures who've massacred the planet are averse to sounds and can attack whoever is making them – hence, in this fictional world, the only way to survive is not to make noise.
A Quiet Place movie tells the story of a family who all means trying to survive and live a life as normally as possible, hiding away from cities and using several distractions in case they are attacked. For all the fans of this genre, the sequel 'A Quiet Place – Part II' is as intriguing a journey, and a 3rd part of the movie series is on its way!
Jungle (2017)
Starring Daniel Radcliffe, this movie is a biographical survival drama that revolves around the life of an Israeli adventurer named Yossi Ghinsberg. The Amazon rainforest could be a dangerous place – even for experts – which is why many adventurers want to explore it. Ghinsberg and his friends are lured into a particularly dangerous part of the forest.
While their guide in this exploration promises to take them to an indigenous tribe, they must survive the dense forest with its unfamiliar and often terrifying habitat. The details of this struggle are captured so well you would feel goosebumps throughout its run time.
Get Out (2017)
This Psychological survival thriller gives a peek into trauma, crime, and much more. While Chris, a photographer, is visiting his partner's parents, things go wrong; however, he must struggle to leave the place amidst the chaos. With constant twists in the plot, the dilemma keeps the audience on board and edge.
Premiered at Sundance 2017, the movie was one of the most successful ones of the year and has been critically acclaimed for acting, direction, and conceptualization. So, if you are a fan of thought-provoking plotlines, Get Out might just be the perfect pick. 
Tunnel (2016)
This Korean movie revolves around a car salesman who gets trapped after a tunnel collapses due to poor construction and maintenance. While the person tries to stay alive with meager resources, we see the politics around rescue and the whataboutery surrounding accidents like these.
The movie makes a social commentary on the kind of politics that aggravates these situations while showing the constant turmoil in the family of the trapped person. A well-crafted and engaging survival movie, Tunnel is perfect for anyone who is a fan of the genre.
Don't Breathe (2016-21)
With a tone of horror and thriller, Don't Breathe captures the journey of three burglars as they plan to break into the house of a war veteran who seems to have valuables in their possession. With some unfortunate events, the three of them are trapped in the house, trying to escape.
The monochromatic frames, twists, and heartfelt character expositions make it a great pick. Apart from the fact that it keeps you on edge, the movie also presents a scary but comparatively more realistic depiction than other similar movies in the genre. With their compelling acting, Dylan Minette, Jane Levy, and others add even more appeal to the plot. And, if you're wondering, it's on Netflix!
The Hunger Games Film Series (2012-15)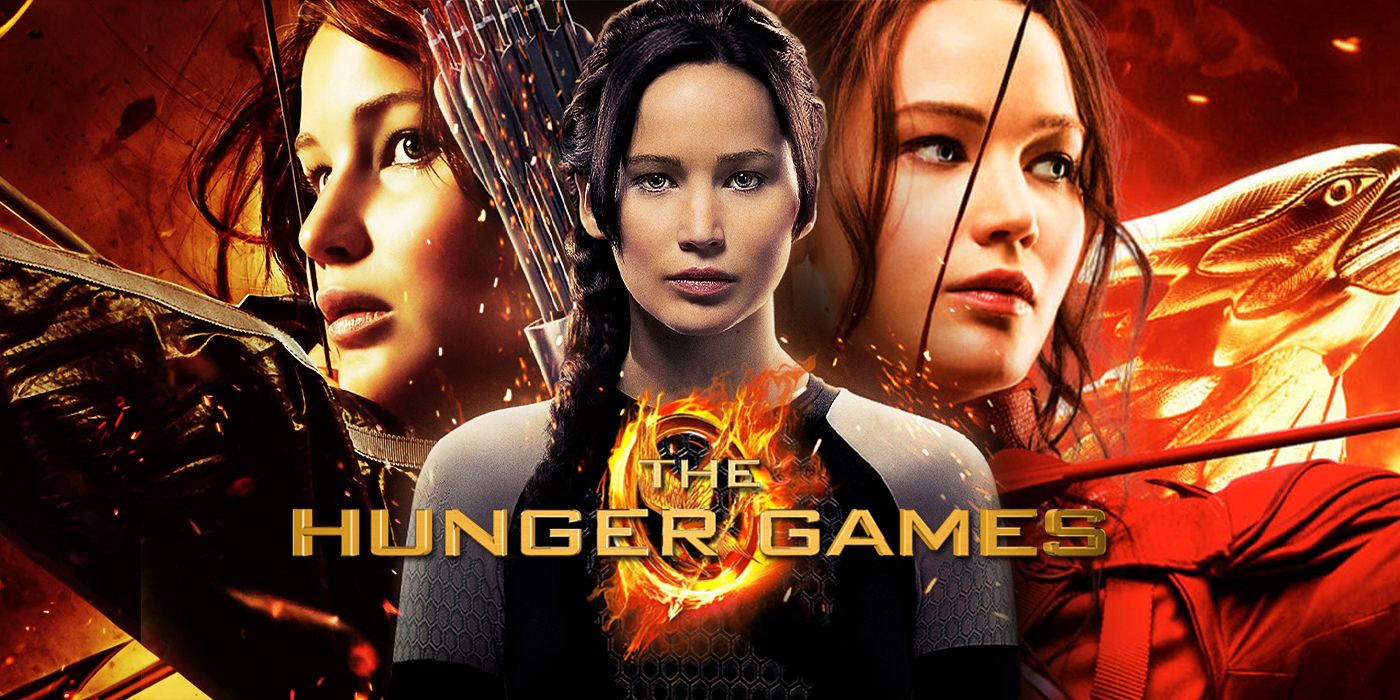 An adaptation of The Hunger Games Trilogy, the Hunger Games film series is one of the finest dystopian survival movies. The plot focuses on an authoritarian regime that conducts a deadly game each year following a failed anti-establishment revolt. Each district nominates two players who participate in the said adventure. However, only one survives, aka the winner. What's most disturbing, though, is that the game is televised – like a Reality TV show.
Starring Jennifer Lawrence, Josh Hutcherson, and Liam Hemsworth, the movie will take you through a rollercoaster ride with romance, action, a political undertone, and much more.
127 Hours (2010)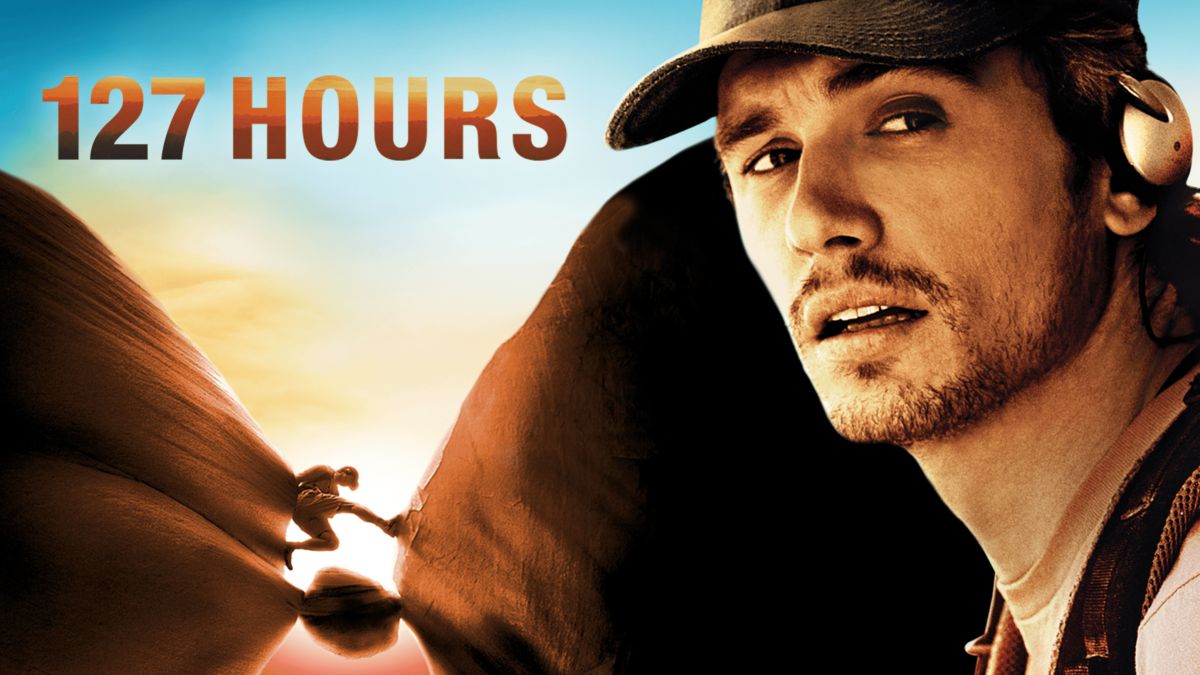 A biographical survival movie based on the life of canyoneer Aron Ralston, 127 hours focuses on his journey to the Bluejohn Canyon in the US. While Ralston is on this solo expedition with no one having any idea regarding his whereabouts, he meets with an accident.
The movie's title highlights the number of hours he spent trapped in the canyon, trying to survive in extreme temperatures, scarce food and water, and one of his arms caught between boulders. You would be on the edge of your seat while watching Ralston struggle to keep up with dehydration, hallucinations, and cold. The canyoneer recording his experience while being trapped is bound to leave you flooded with mixed emotions.
Cast Away (2000)
Starring Tom Hanks, this American Survival movie revolves around a plane crash and Chuck – a FedEx troubleshooter's journey trying to survive on a deserted island. Spanning over four years, the story makes us completely empathize with Chuck as he tries everything he can to return home.
Of course, living in a no man's land comes with struggles for even the most basic amenities one requires and an aloneness. A perfect ride filled with suspense, tragedy, and a bit of romance, Cast Away is an OG in the genre. If you haven't watched this one yet, this is your cue!
For more such interesting content, follow us on Instagram and Facebook.