Talking about the top 10 worst cartoons in India, today's cartoons take the easy route. Most of them are formulaic and follow storylines that have been adapted many times, whereas old cartoons always tried to do something different. Also, the humor seems cliche and cannot engage the audience for a long time. From an animation point of view, that's today's cartoon's strong point. It is good that today's generation is watching homegrown cartoons, but the story and cliche humor is the reason that makes them a part of this list. 
People born in the 90s and the early 2000s have witnessed the golden age of cartoons. A huge part of our childhood, our generation grew up watching gems like Tom and Jerry, Looney Tunes, Scooby-Doo Where Are You!, Powerpuff Girls, and whatnot! 
Sadly, the golden age went downhill, and kids today are watching some pretty horrible stuff. From mindless animated versions of popular Bollywood movies to repetitive and formulaic yet cringe-iterations, here are the top 10 worst cartoons of India that our generation would never let their kids watch.
Top 10 Worst Cartoons In India That Our Generation Will Never Show To Their Kids
Motu Patlu
Best friends Motu and Patlu live in Furfuri Nagar and always fall into trouble due to Motu's actions and try to get out of them with the help of their friends. There isn't any story, plot, or anything that is exciting or can be a good learning lesson for children. 
Chhota Bheem
Arguably, one of the most illogical cartoons of India. It follows the same formulaic story and thus gets pretty boring pretty easily. In the kingdom of Dholakpur, Bheem, an extremely brave, strong, and intelligent young boy, along with his friends, regularly solves the problems that arise in Dholakpur. 
Pakdam Pakdai
A cat, dog, and mouse game between Doggy Don and three clever mice. With his brother's help, doggy Don fights with the team of mice to win back their house. This is a cliche copy of Tom & Jerry and Oggy & the cockroaches. Where the old ones were unique in a way, Pakdam Pakdai provides nothing new and just acts as a cliche ripoff. 
Peppa Pig
Peppa Pig follows the day-to-day adventures of Peppa, an outgoing preschool pig, who participates in many energetic activities, along with her family of four (including her), her grandparents, and friends. The stories are fun and interesting but soon seem to get boring as every episode follows the same template. 
Little Singham
Based on the Hit film series, Little Singham is about an honest but ferocious police officer who fights against injustice and defends his town from enemies. The show has everything, from illogical moments to cringe dialogues. It doesn't live up to the film it is based on. 
Fukrey Boyzzz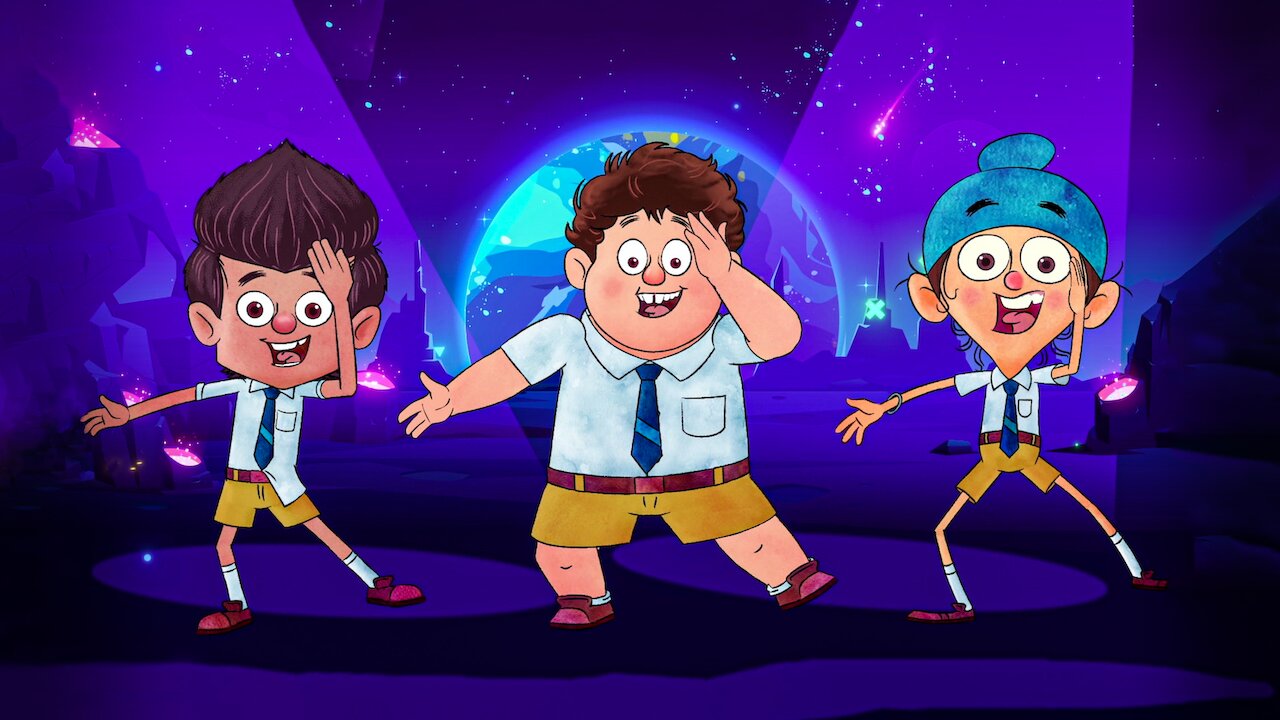 Animated version of the hit film series and follows the group's outlandish yet dangerous antiques while Bholi Punjaban tries to sabotage their plans. Like many others, the humor is cringey, and the stories provide no learning to children. 
Mighty Raju
A Chhota Bheem spinoff, it follows the titular character who receives superhuman strength when his mother accidentally consumes a compound created by his scientist father. He then goes on different adventures to save his country and people from various evil forces. Just like Chhota Bheem, Mighty Raju also gets formulaic soon and thus seems boring. 
Vir The Robot Boy
Vir is a robot with human emotions and superhuman abilities. He sets out to save the day with the help of his friends, Chulbul, a pet donkey, Imli, an eight-year-old, and Gintu, his magical jinn. This show has an illogical plot, cringe dialogues, and bad animation. 
Rudra Boom Chick Chick Boom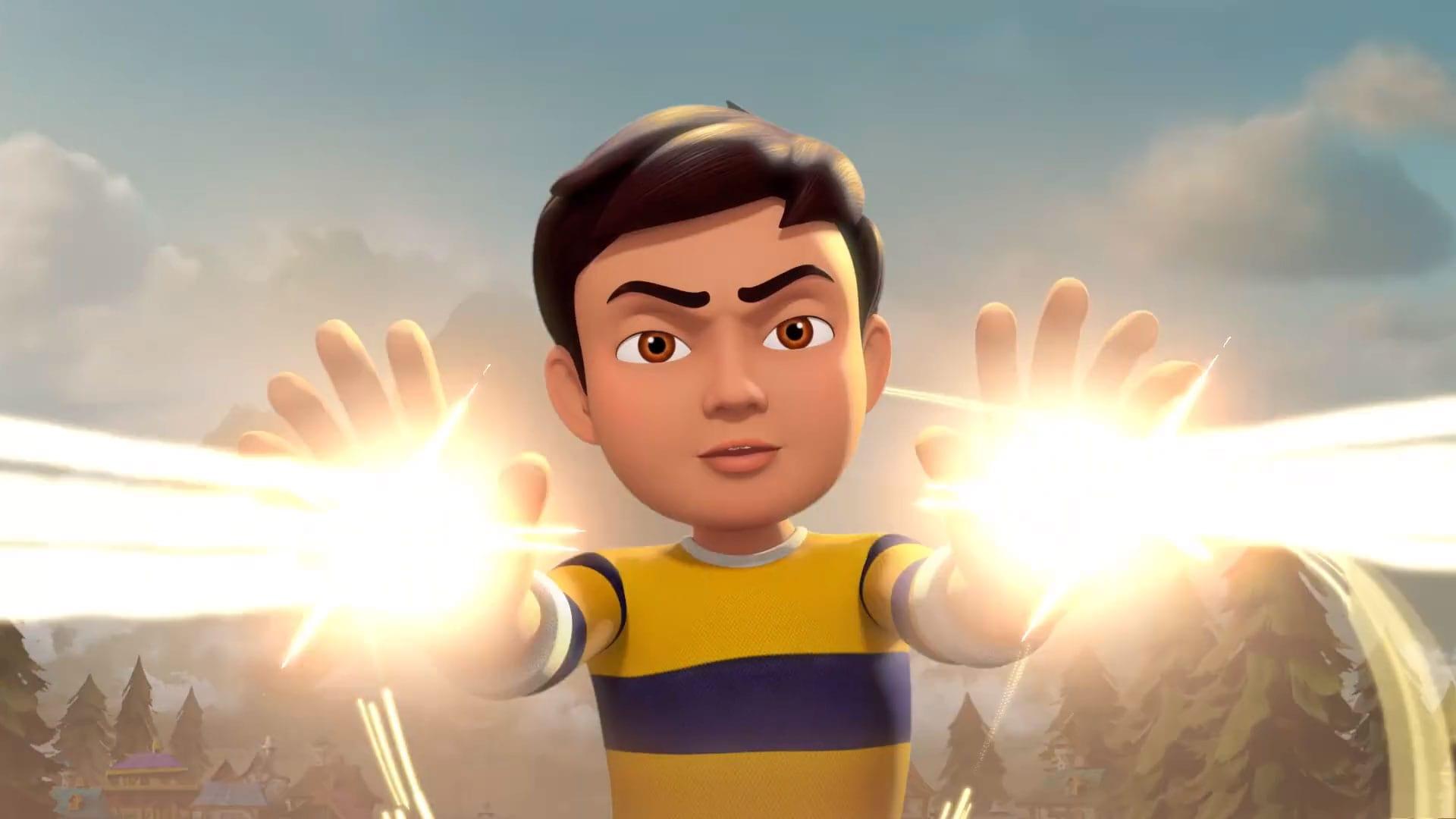 Rudra Boom Chick Chick Boom is about a 9-year-old magician named Rudra, who lives in Sun City (a magical city) with his grandfather. The series revolves around Rudra and his best friends, Maira and Varun, learning new magic every day from Rudra's grandfather and from their magic school (Advance Magic Academy) to use it to defeat the evil magician Shakaal and several other evil magicians. Following in the footsteps of other shows, this show also depends on mindless action sequences and provides nothing more. 
Honey Bunny Ka jholmaal
The show revolves around Honey and Bunny, two cats who are twin brothers. They go on several adventures while protecting each other from enemies at every turn. The show is considered a bad influence because of the language used in dubbed versions and is considered to have very poor animation. 
Here are more cartoons of India that add up to the list of the top 10 worst cartoons in India.
Kid Krrish
Based on Krishh (2006), the show follows the titular character's journey of stopping Dr. Para, who wishes to acquire a magical watch that Krishna (Krishh) has to misuse its powers. It is a cheap ripoff of the beloved film. 
Golmaal JR.
Another cartoon of India based on a film follows the Golmaal series and tells the story of Gopal and Madhav, two teenagers who are rivals and always engage in a game of one-upmanship. They encourage their respective gangs to play pranks on each other, which lands them in trouble. The show has really very poor animation and cringe comedy. 
Guru Aur Bhole
Two close friends, Guru and Bhole, live in the quaint little town of Surtaal Nagar in North India. They always end up in sticky situations but have a musical adventure while trying to escape it. This show is often criticized for its inconsistent plot and bad dubbing. 
Chacha Bhatija
Chacha Bhatija follows the adventures of an uncle-nephew duo, famous in Fantooshnagar for their problem-solving skills. Together, they can solve any problem with their uncanny skillset. The show is criticized for its animation and humor and provides nothing new. 
Shiva
Shiva is a brave and intelligent child with superpowers who stays with his grandparents in Vedas City. He sets out with his gang of friends to save the citizens from all sorts of evil, along with his super cycle that provides many powers. Another show with substandard animation and zero learning lessons. 
As a generation who witnessed the golden age of cartoons, we hope the next one also gets to witness a few like them. 
What are your favorite cartoons of India? And have you watched any of the newer ones with your younger cousins? Let us know in the comments.
For more such interesting content, follow us on Instagram and Facebook.
Also, read: