Ritviz Srivastava, born in Pune, Maharashtra, has redefined music and changed the course of the music industry. The 25-year-old singer rose to fame after winning the Bacardi House Party Sessions (2017) organized by A.I.B. He has even made it to the 30 under 30 lists of Forbes 2021.
His songs are very dynamic and versatile. Even if you have not heard his songs before, you will feel an instant connection the moment you decide to dive in. It can lift your mood the time you choose to listen to them. Here is a list of some of our favorite Ritviz songs.
Songs by Ritviz That You Must Listen To Cheer Yourself Up
Baaraat
Ritviz has collaborated with one of India's most distinctive artists, Nucleya, to produce an eight-track album Baaraat. Ritviz has fused his classical music-tinged stories with Nucleya's rapture for various melodies. It provides a sneak peek into the personalities of these two artists as they entwine a plethora of emotions and a variety of stages for riotous celebrations. The tracks comprise a playful and nostalgic tone and message. It was like a dream come true for Ritviz to have experienced the prospect of creating a new spectrum of sounds with Nucleya.
Chalo Chale
This song by Ritviz came out in 2020 and that guy is a musical genius to have been able to intertwine such beats, such music and such lyrics in one single song. This song really can uplift anyone's mood and it reminds us that life is beautiful if we choose to set ourselves free and do what our heart desires.
Khamoshi
This song came out in the year 2021 and it has some great stuff to acknowledge. Using music to narrate the story of silence, is what we can expect from a great artist like Ritviz. The different shades of silence have come together to give us one of the best soundtracks of this year.
Pran
This song came out in the year 2021 and has given us a great experience indeed. It tells us about the fleeting moments of kive and how we should not lose any opportunity to live life to the fullest.
Sage
Sage is one such song that is destined to remain in your hearts forever. This song knows how to comfort and how to portray love while caressing the nuances of romantic relationships. "Kabhi kabhi toh humse ghabrana/ Sabhi sabhi ko tum hi samjhana/ Abhi abhi toh humne hi jaana/ Tu kaaynaat…/ Lori sunana…"
Is there anything that can portray the delicate nature of love better than this? The fragile heart of the lover is scared to let go but knows it is wrong to chain a soul down.
Ved
This song defines the power of good music. The lyrics here are pretty simple but very dynamic. You can groove to this song for sure, but if you sit down and listen, this song can make you think a lot of things. Truly a masterpiece he gifted the world back in 2017.
Liggi
This is one of Ritviz's most hit songs, and it has earned that reputation for all the right reasons. The video features a newly married bride who has her ways with her life, and we cannot get enough of this content. The lyrics are pretty creative, and the beats are unmissable. Get ready to groove.
Thandi Hawa
This song can take us down memory lane to think about the first time we fell in love or make us give love another thought or chance. This song has a soulful approach and has been quite a hit. "Hum toh hai tumhare khaas/ tabhi toh hai tumhare paas" can literally make anyone blush.
Barso
Barso is that song that is destined to become everyone's favorite. A song that talks about rain and its amalgamation with the other components of nature in a rather poetic, symbolic, and compassionate manner cannot be disliked by anyone. "Barso barso baadal/ tumhari raah sab take rahe" is all that we want to say to everyone who is on their journey to fulfill their dreams.
Raahi
This song can help you immensely when you are faced with some adverse situation. Motivating and gets us back on track every time we lose hope. "Hausla chhodo na…"
Jiti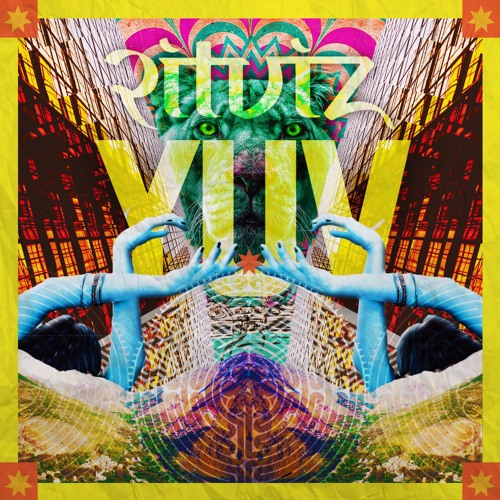 Ritviz is a musician who deserves world recognition. This instrumental track can get anyone grooving in a matter of seconds. So, you know what to do next time there is a party!
Lauv (Modern Loneliness) Remix
This song sure talks about some very emotional aspects of our lives and has been initially sung by none other than Lauv. The remix made by Ritviz gives this heart-wrenching song a new dimension altogether.
Beatific
This song is quite underrated, and thus, we are here to your rescue. It came out in the year 2014 and hit just the right chords of love in our hearts.
"City life to the countryside/ this train guarantees/ beatific visions of horror and lovely things/ will I be slain or saved/ by the kind of things I see" These lyrics set the mood of the song quite right and the intense music that he has used for this song portrays how creative he can be.
Udd Gaye
Last but not least, we have Udd Gaye on our list. The song made Ritviz the star of the music world that he is. The song that made him a winner and awoke the name to know in this generation. The time it came out, everyone seemed to be addicted to it. No party would be complete without this song, and even today, it is played in most functions or ceremonies when the crowd seems lazy. The Hindi lyrics and the chilled-out beats can give anyone a good time. "Hum toh udd gaye jab tum jhuki/ hum toh ho gaye zama/ Dheere Dheere tha lamha/ ab toh hona hai wohi/ Jo banaye Jahaan" sets the mood.
For more such interesting content, follow us on Instagram and Facebook.
Also, read: