Estimate Sunil Shetty Net Worth In 2021
Net Worth: 81 crores Indian Rupees
Major Source of Income: Films and his business (few shops and restaurants)
Property- 
Houses: Some real-estate properties in Mumbai and. Karnataka
Cars: Toyota Prado, Land Cruiser, Jeep Wrangler, and many more.
Biography-
Age: 60 years old
Height: 178 cm
Weight: 80 kg
Father: Veerapa Shetty
Wife: Mana Shetty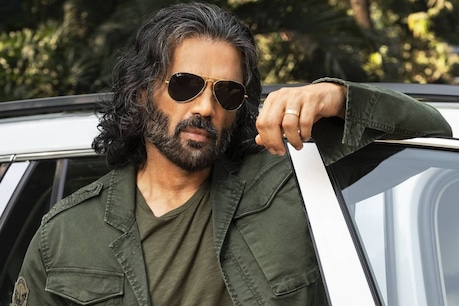 Educational Qualification: Graduate
Know More About Sunil Shetty: With a career spanning over 25 years, Sunil Shetty has cemented a place for himself in the dreamy world of Bollywood. Having debuted in 'Balwaan', Shetty went a long way in his career. He now owns the production house of Popcorn Entertainment Private Limited and is also the Captain of the Mumbai Heroes cricket team in Celebrity Cricket League.
Official Social Media profiles-
Instagram: @suniel.shetty
Twitter: @SunielVShetty
Also, Read: