Banaras is older than history, older than tradition, older even than legend, and looks twice as old as all of them put together. "

~Mark Twain
9-5 jobs, rat race, daily hustle, stress – marks the daily life of us, the 21st-century working city dwellers. And there are certain times when our ears, our mind, our soul, and our body want to break through this mundane life and land somewhere that's far away from the bustling cacophony.  And then with this strong desire, when we close our eyes, we are transported to the land that emanates divinity and piousness, the land that shelters all spiritual seekers and is brimming with life, the land of Varanasi. 
Situated at the banks of the river Ganges in Uttar Pradesh, Varanasi has a lot of synonyms; popular ones like Kashi, Banaras, and Varanasi and lesser-heard names like Mahashamshan, Brahma Vardha, Sudarsana, and Ramya.
From time immemorial, Varanasi has remained as one of the most sacred pilgrimage centers of Hindu. Even amidst chaos, there's a slow rhythm in this city that reassures our tired souls that life is not all about hustling and thus people land up here over and over to get a new life; to soothe their exhausted souls. 
Now, this city that allures us to its mystical charm, has many interesting features. Here are 15 such fascinating features of the 'spiritual capital of India'.
1. Oldest City
The oldest living city in the world, that is the chief center of civilization for more than 3000 years.
2. Abode of Shiva & Parvati
As per Hindu mythology, this place exists from the time of Lord Shiva and Goddess Parvathi and is believed to be their abode. And being the city of such divinity, no one remains hungry here.
3. Moksha or salvation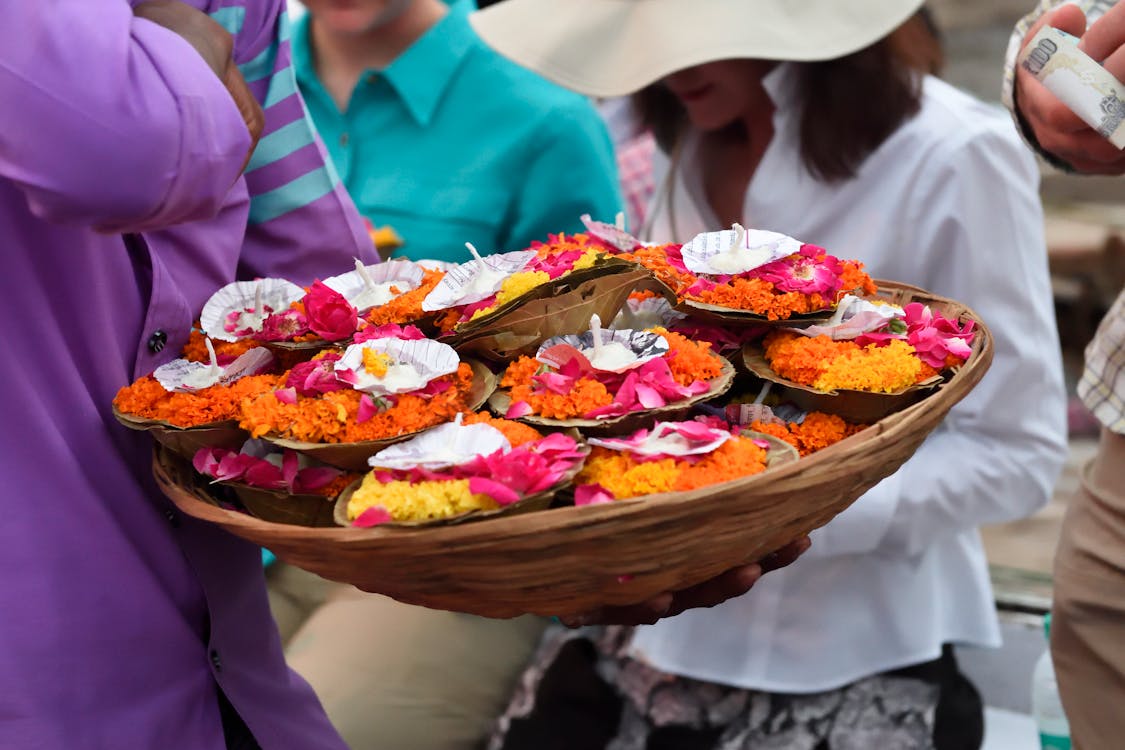 It is believed that a person who takes the last breath in this holy city will surely attain 'moksha' or salvation.

4. Numerous Ghats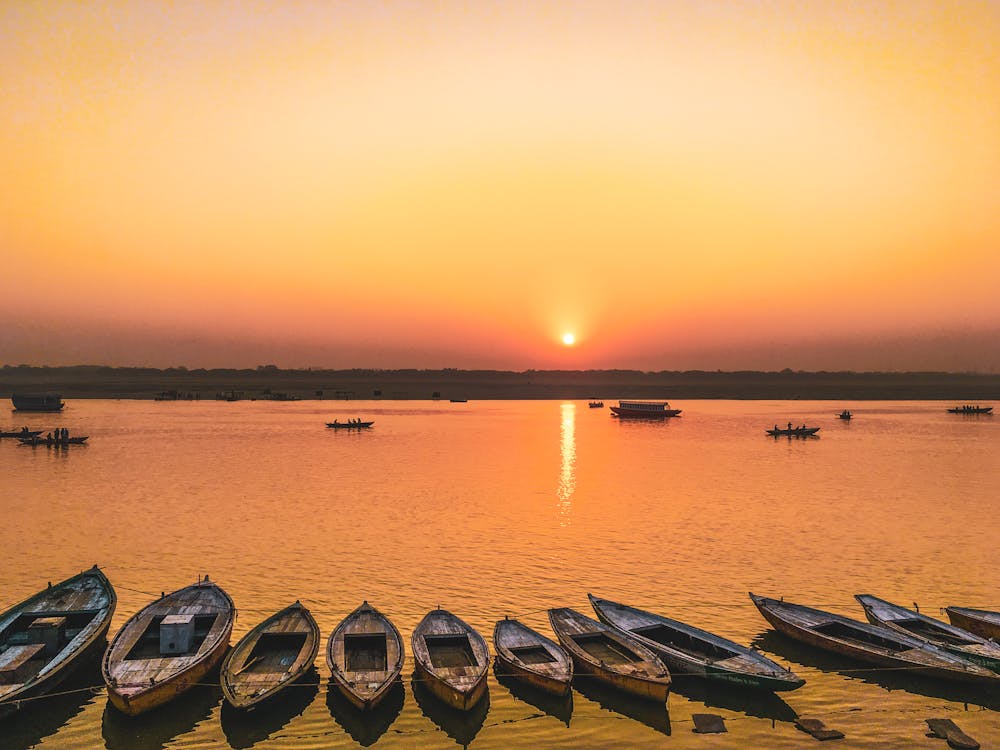 Banaras is the only place on this earth with 84 ghats which makes it the city with the highest number of river banks in the world. The most noteworthy ghats are Dashashwamedha, Manikarnika, and Harishchandra respectively.
5. 'City of Light'
Alongside being the dual titleholder of the oldest city and the holiest city, Varanasi is also known as the 'City of Light'. And this is solely because of the greatest seat of learning, Banaras Hindu University which is the largest university in Asia for studying Hindu scriptures – Vedas.
6. Countless temples
According to the witty Bengali sleuth Feluda, Varanasi has 33 crore temples alongside being the birthplace of the 23rd Tirthankara, Parsvanath. 
7. Uniqueness at its peak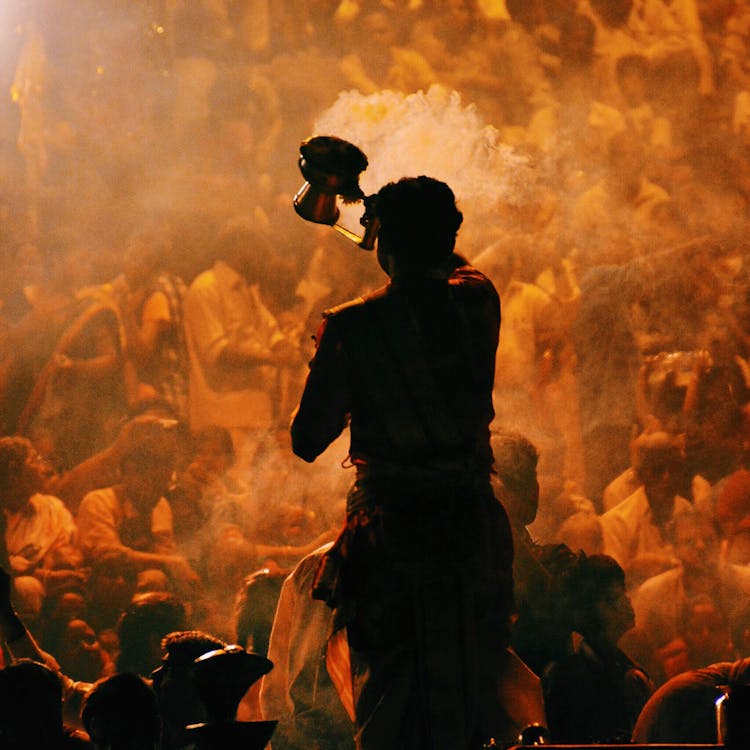 Kashi is the only place on this earth where even frogs are married off by the Hindu priests to please the Hindu Gods whenever rains are delayed. This is carried out at Ashwamegh Ghat where hundreds of people gather to witness this unique occasion. 
8. Mahasamshana
Varanasi is also known as 'Mahasamshana' or 'the great cremation ground' as about 300 dead bodies are cremated here per day in the ghats of Manikarnika. 
9. Hub of rich literature
This pious land was the birthplace of two great writers Prem Chand and Tulsidas.
10. Banarasi sarees
The prime component of all Indian weddings is undoubtedly the Benarasi sarees. And Benaras is the largest seller of Benarasi Silk which can take up to 6 months to complete a single piece.
11. Etymology
This city is named after the rivers Varuna and Asi.
12. Ayurveda and Yoga
It is believed that Varanasi is the place where Ayurveda and Yoga originated and spread to the whole world. 
13. Birthplace of renowned composers
Not just authors, Varanasi is the native place of two great composers of all time — Pandit Ravi Shankar, the great Sitar virtuoso, and Ustad Bismillah Khan, the pioneer of shehnai.
14. Land of majestic doors
Apart from the temples and ghats, one can find a number of majestic doors popularly called 'Patthar ka Darwaza while taking a stroll down the dingy lanes of Machhodari, Bengali Tola, Shivala, Kedarghat, and Dashshashwamedh. Although they are now being replaced by modern architecture, some parts of the city strongly boast such beautifully carved outdoors. 
15. A tourist hub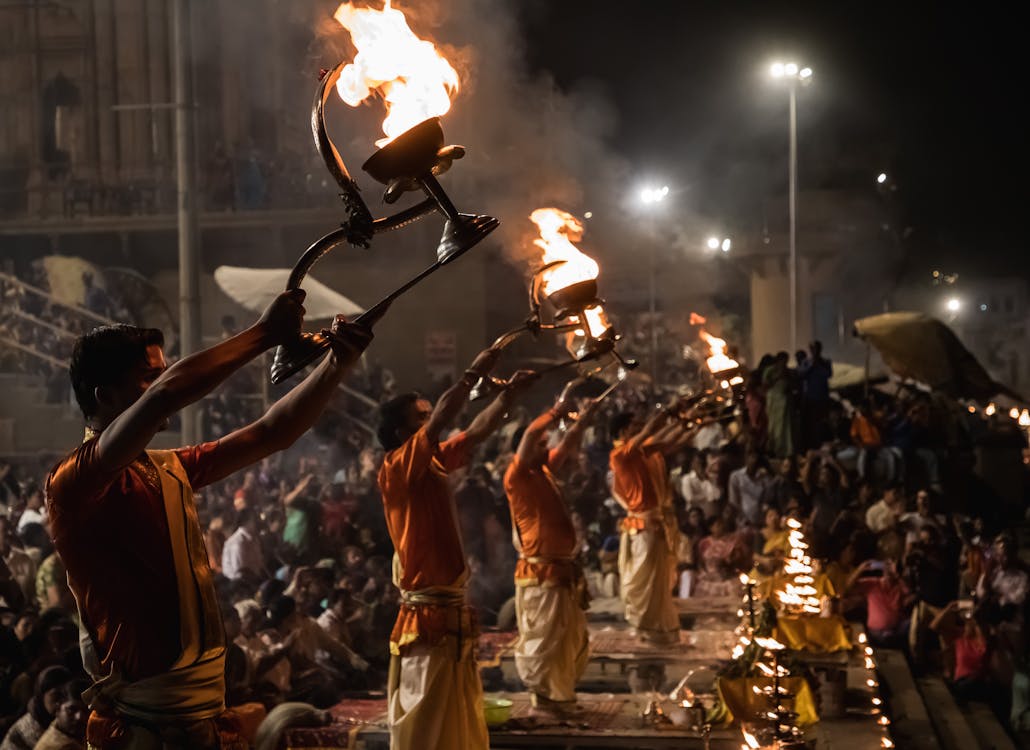 Varanasi is visited by a huge flock of tourists every year as it has a lot to offer. From beautiful temples to serene ghats and other picturesque places, this city undoubtedly secures a place in the bucket list of every traveler.
So, what are you waiting for? Pack your bags and run away from the daily conundrum to this mystic land! 
This post has been written by Swarnali Dutta.
For more such interesting content, follow us on Instagram and Facebook.
Also, Read: