Netflix's popular show Sex Education is coming back with its fourth and final season this month, and the stakes are quite high. The last season ended on a bunch of cliffhangers – from Moordale Secondary closing its gates to the students to Maeve moving to America, and remember that DNA test report Dr. Milburn ordered?
The teaser for Sex Education Season 4 sure throws some light; read ahead to get a perfect breakdown and a pre review of Sex Education Season 4.
Sex Education Season 4 Pre Review: Know What's
Cooking This Time
More steamy
The fans are, of course, looking forward to Sex Education season 4, which promises to be hotter than all the previous ones. The show's teaser hints at scenes that would definitely make its predecessors look pale. There will also be plenty of sexual tension and some much-anticipated drama. So, buckle up for the final season to be bang on.
Also, read:
Glow-up
If you thought Jackson Marchetti couldn't get any hotter, well, this Sex Education Season 4 pre review is going to tell you that you are mistaken! This time, he's sporting longer, braided hair, and looks 10 times better.
Talking about glow-ups, this season has costumes and makeup that are going to make a statement. Graphic eyeliners, Bold colours, Eric's printed fits, and everything trendy! 
Possible love triangle
The last season ended with Maeve and Otis finally getting to be together, but Maeve had to leave. This season has something cooking between Otis and Maeve, and Isaac is spotted as hopeful. While Maeve spends time in America for the Gifted and Talented Program, will Otis and Ruby give their relationship another go? We'll find out. Who are you rooting for—team Otis and Ruby, or team Otis and Maeve? 
Jean Milburn and Motherhood
Jean Millburn has had one hell of an arc in the last two seasons. She went from being someone who engages in casual relationships to committing to a person and proceeding to have a baby with him. Sex Education Season 4 preview clearly hints at a great personal journey for her too. While we don't know what that DNA report said yet, she is clearly seen trying to balance her life between being a therapist and a mother – a great personal journey that the audience is bound to root for.
Adam's relationship with his Dad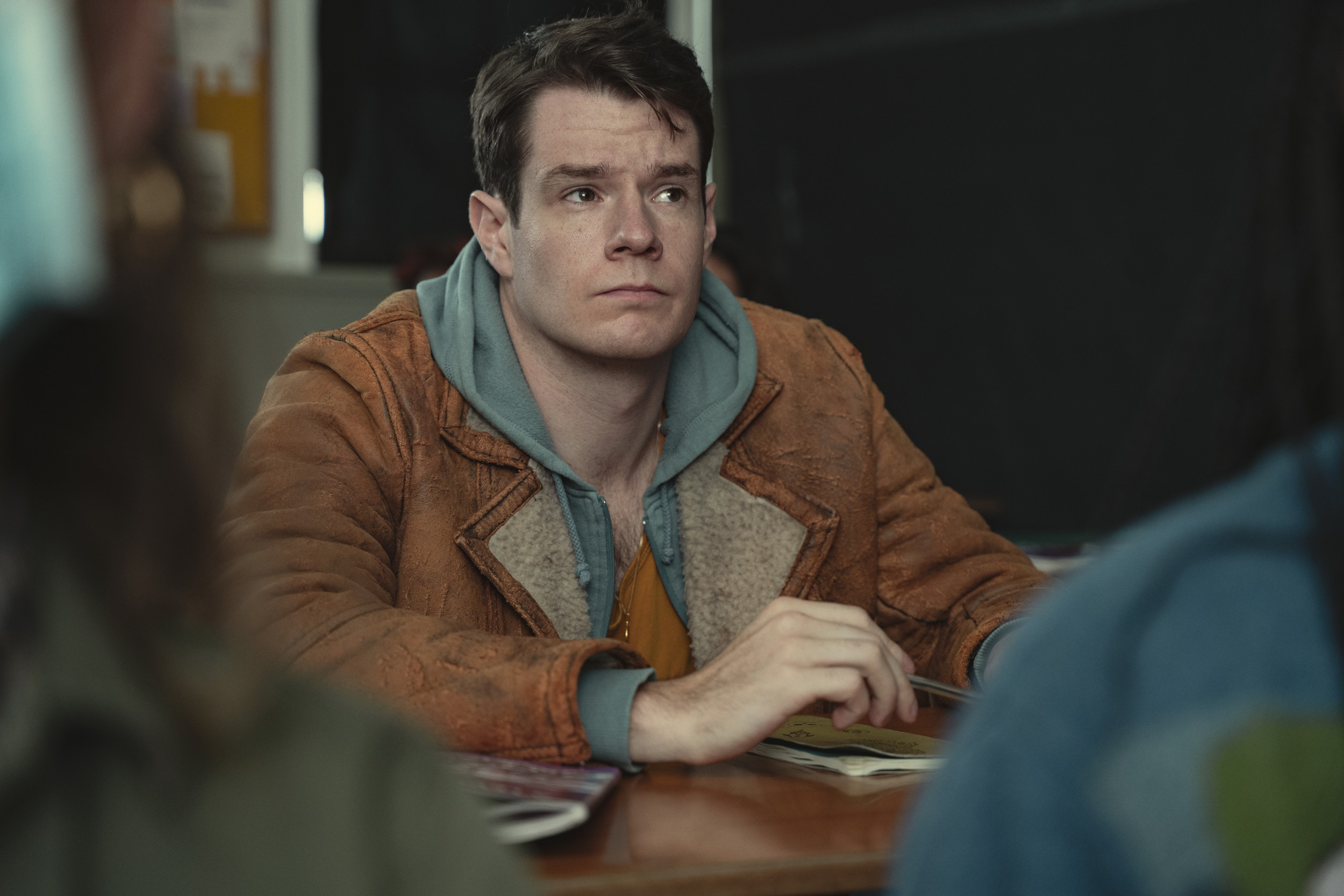 The relationship between Headmaster Groff and his son Adam has probably stuck with people the most. In the last season, Adam's dad finally started his journey of understanding his emotions and thinking about bridging the gap between him and his family. This season, the duo might finally get closer, which we have all waited so much for, and get to know each other closely. 
More faces, new setting
You might recall that Moordale Secondary had been shut down and sold to developers in the last season, so the "Moordale team" of sixth formers is moving to Cavendish College. Otis and his sex therapy sessions might have to look for a new and wider clientele this time. Without giving much away in this preview of Sex Education Season 4 – some of our favourite characters might not be a part of this season, but don't worry, there are a bunch of new faces and a completely new campus to look forward to.
What do you think about the Sex Education Season 4 pre review, and what are your expectations from the show? Let us know in the comments.
For more such interesting content, follow us on Instagram and Facebook.
Also, read: