We live in a society that doesn't permit anything that won't fit people into archaic boxes of caste, class, and heteronormativity. Now trending, the Class we series on Netflix is a mystery-thriller series based on Gen Z Indian students.
While most web series fail to reflect younger generations in their original environment, Class web series is a rather fresh take on the same and pushes the boundaries of generic storytelling. A mix of thrill, romance, and much more, read ahead to decide whether or not to watch it.
Class Web Series: Spanish Thriller Adaptation Or Dark SOTY?
Class Web Series: Plot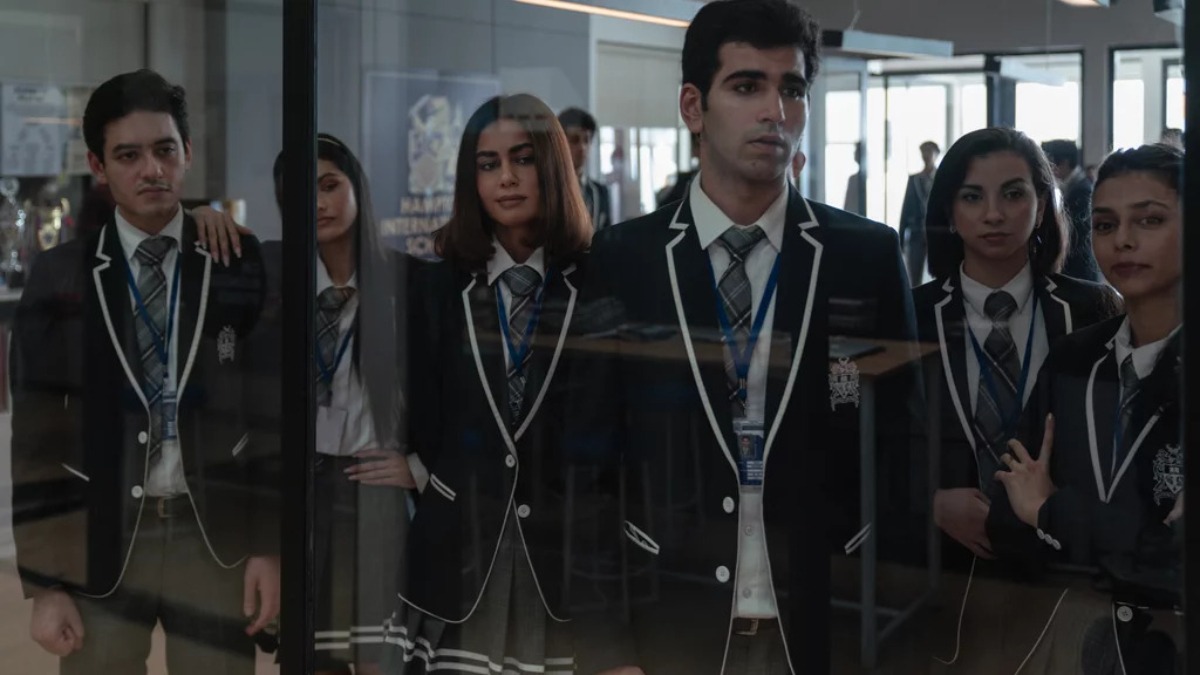 Adapted from the Spanish series "Elite," the Class web series is set in a fictional High School, Hampton International, in the capital of India, Delhi. When a local government school, Nurpur Khatola, is destroyed in a fire allegedly started by a wealthy businessman, three students from the school are transferred to Hampton International – a modern elite school.
The story revolves around these three students trying to get used to an unfamiliar environment amidst caste and class prejudices in a seemingly ignorant world. With crimes coming to the forefront, investigations reveal hidden secrets and trauma that the kids in Hampton International deal with. 
Class Web Series: Expositions and Storyline
If you have watched Elite, you would know that the story represents the same class web series biases but in a very Indian context.
Dheeraj is a Dalit – a historically subjugated group of people in Indian society – and has to endure blatant biases almost constantly. These often range from sly remarks and derogatory slurs to outright hatred from oppressive classes.
Saba, on the other hand, is a Kashmiri immigrant who hides her identity, fearing persecution and ostracization, while Balli – a popular kid in his old school and a local social media influencer struggles to adapt to the English-speaking, glamorous world he witnesses in his new school.
The portrayal of drug abuse, sex, violence, and other such aspects makes the show connected to reality, yet not focusing enough on building different character expositions and trying to put everything into one 8-episode show doesn't allow the audience to grasp the gravity fully.
Saba and her family's struggles as Muslims and Kashmiri immigrants are rightly highlighted but don't do much justice to the actual struggles faced by either of the groups. 
Class Web Series: Cast and Characters
Starring some super cool actors from across the country, the ensemble cast is especially convincing with their acting, dialogue delivery, and ability to step into the shoes of characters from different backgrounds. 
Anjali Sivaraman as Suhani Ahuja 
is free-willed yet caged, her eyes and body language going beyond dialogues. 
Gurfateh Pirzada as Neeraj Kumar Valmiki
Gurfateh is convincing in playing Neeraj – a Dalit man filled with bias-induced rage.
Piyush Khati as Dheeraj Kumar Valmiki
Piyush is one character you never fully understand until the end, which adds to the suspense of the series.
Chayan Chopra as Dhruv Sanghvi
And Chintan Rachh as Faruq Manzoor
are the highlights of the show with their poignant tale of love.
Zeyn Shaw as Veer Ahuja
Cwaayal Singh as Balli
Madhyama Segal as Saba Manzoor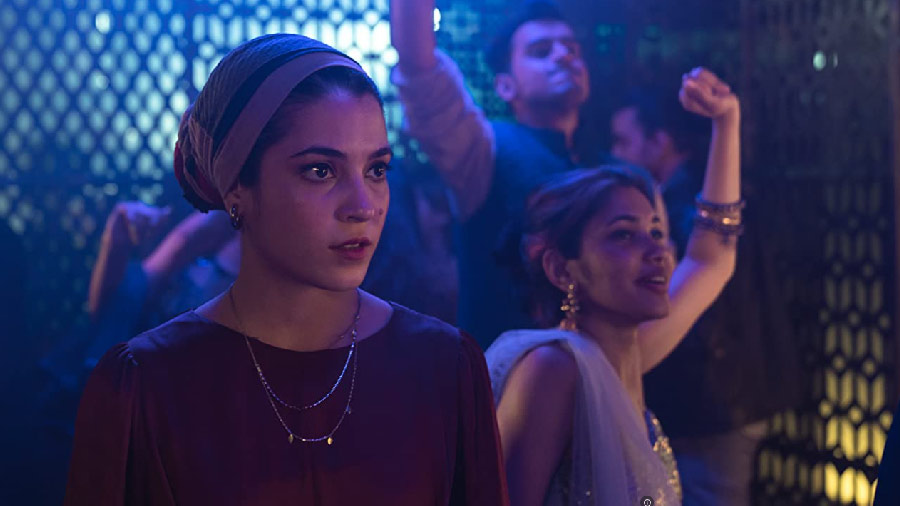 have the audience captivated with their intense dialogues and commitment to the characters.
Naina Bhan as Koel Kalra
Ayesha Kanga as Yashika Mehta
Moses Koul as Sharan Gujral
are some of the best-supporting cast you'll come across in the Class on Netflix Web series.
Class Web Series: Character Development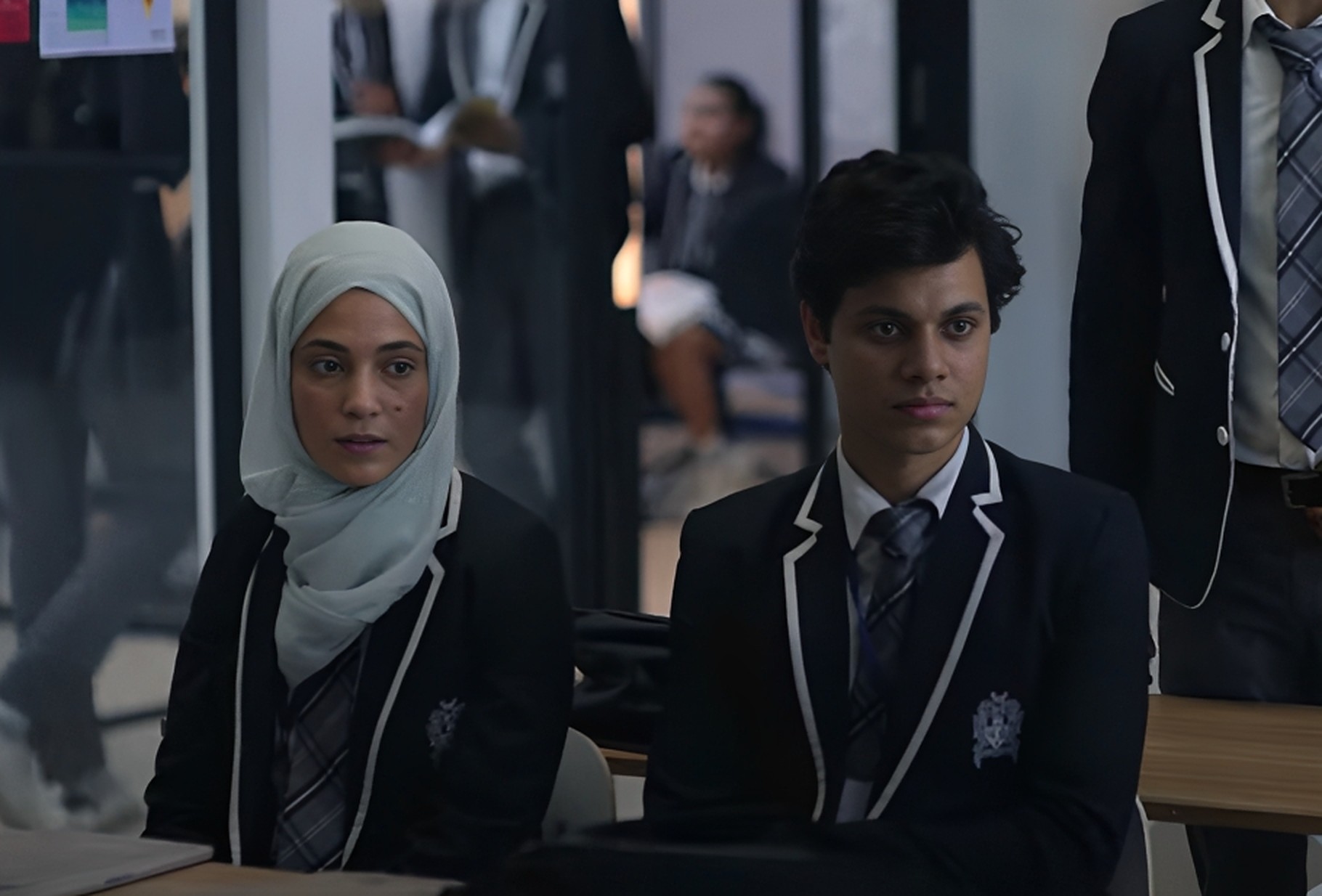 With caste, communalism, and politics on the table, the stakes of the show are obviously quite high. While some characters are done justice and would make the viewers empathize with them, some just deserved better.
Characters like Balli – an interesting and fun-loving kid, or Sharan – a teenager exploring his sexuality, are not explored enough for you to root for them.
Veer – a sweet boy being brought up with the values of a classic Indian man, is well represented but barely explored. However, the show challenges the idea of most mainstream series with a lead and instead focuses on different stories and backgrounds.
Suhani's character is depicted as someone who understands the rot underneath all the privilege, a kid who isn't understood enough, and much more under rebellious skin. However, hasty storytelling and predictable plot points don't let the audience completely feel empathetic toward her, and the viewers are left in a dilemma.
Faruq and Dhruv
For all the suckers for Romance out there, amidst the dark stories and crimes, the almost-poetic yet realistic love between Faruq and Dhruv is enough to fall for them. Dhruv is an innocent "schoolboy" curious and eager for love's possibilities – in his world, love doesn't come with consequences.
Faruq, on the other hand, is well aware of the fatality of love, especially for anything that is not normative. With ups and downs, stories of artists from Isfahan, and general teenage fun, their story remains the highlight of the entire series. No wonder the internet is going gaga over these two!
Saba and Veer
In a society that doesn't permit different communities to mingle, Saba and Veer's relationship, despite their parents' restrictions, is fresh and leaves a smile on our faces. Seeing one another beyond the social identity, going beyond what's acceptable, and being brave for love have been highlighted throughout – for Saba and Veer as well as for Faruq and Dhruv.
Their story is a testimony to love and proves that it can't be confined by political boundaries and horizons we choose to draw to limit ourselves as a society.
Class Web Series: Accurate but Hasty representations of caste and class bias in Indian society
Indian society and its biases based on caste and religion are nothing new. The series manages to capture the feelings associated with casteism and caste stereotypes, but the narrative falls short with its quick and successive plot points. While Dheeraj and his family's story gets quite a lot of limelight, Saba and Balli's somehow remains hasty and incomplete.
At points, you'd want to fall wholeheartedly for these characters but somehow won't be able to with their incomplete and unexplored expositions. However, the class web series bias seeping from older generations to kids is well portrayed, with walls breaking as kids from different societies mingle.
Privileged caste students and their lack of empathy towards the subjugated castes are, in fact, subtly yet accurately depicted in a number of scenes. The dilemma many adolescents face as they see the not-so-desirable parts in their parents and the cruel sides of society are explored, but not enough like the makers did in Delhi Crimes and similar series. 
Class Web Series: A subtle and sensitive take on the extremism
Class web series remains entertaining throughout and comments on sensitive topics that are important today. Saba – a straight-A student, faces constant struggle being a Hijabi and is repeatedly nudged by adults in school as well as her peers about the same. With the extremist rules and decorums surrounding educational institutions in many parts of the country, Saba and her struggles are relatable.
The subtle portrayal of how adults in schools and their ignorance and apathy harm students are bound to win the heart of the viewers – Saba's journey from covering to removing the Hijab as the school terms it as "extra."
It also highlights the problem of policing female students in institutions not just in India but abroad – in one way or another. In another scene, Saba's brother is seen snapping at a student from the Elite class as he wrongly assumes he is a pick-pocket. Little snippets from the show highlight the deep-rooted prejudices plaguing society.
Class Web Series: Commentary on Parenting, Policing, and Homophobia
A much-needed take on ways of parenting in India, Class web series highlights a range of issues that young people face on a daily basis. Movies like 3 idiots and Dear Zindagi have portrayed this in the past. However, Class web series depicts the hidden homophobia in supposedly modern and educated parents and the lack of understanding and continuous policing many parents subject their kids to.
Dhruv's parents forcing him to become a swimmer or to see a Psychiatrist after coming out, negligence by Yashika's parents, or policing by Suhani are all too relatable. 
Class Web Series: The Ending
With a great deal of turmoil throughout, the ending is quite unexpected and full of suspense. Despite having a bunch of subplots ranging from love, homophobia, and corruption to politics and much more, the show doesn't compromise with the mystery and thrill aspect. That being said, if you love crime thrillers and mysteries, you should definitely check out the Class web series on Netflix.