There are not many personalities like Ram Gopal Varma, a great director who happens to be in the news for the wrong things. The world of cinema is what we believe in; thus, we don't comment on personal choices and behaviors. 
But yes, we are damn eager to talk about Ram Gopal Varma movies because we loved his vision from behind the camera. He has many awards under his cinematic umbrella but has also given some not-so-worthy and flop movies. We will discuss some of the best and the worst Ram Gopal Varma movies from his directorial briefcase. Lights. Camera. Action.
13 Best To Worst Ram Gopal Varma Movies From His Directorial Briefcase
5 Ram Gopal Varma's Best Movies
Satya (IMDB Rating – 8.3)
Written in the genre of crime and action, Satya is a Ram Gopal Varma movie that hits above 8 on the IMDB rating meter. Released in 1998, Satya had a talented star cast of J. D. Chakravarthy, Urmila Matondkar, Manoj Bajpayee, Saurabh Shukla, Aditya Shrivastava, and Paresh Rawal.
Ram Gopal Varma movies' vision that showcased the Indian underworld via a realistic depiction has pushed the movie to be critically acclaimed. Satya has bagged a National Film Award and six Filmfare Awards that inspired the sequels like Company (2002), D (2005), and Satya 2 (2013). Satya is available to watch on SonyLiv.
Company (IMDB Rating – 8)
Starring Ajay Devgn, Vivek Oberoi, Mohanlal, Manisha Koirala, Antara Mali, and Seema Biswas in lead roles, Company is an inspired sequel of Satya. And the idea of making a Company came to Ram Gopal Varma after he met with Haneef, a close aide of Dawood Ibrahim.
The film was a hit both in terms of critical applause and box office number, with several awards and a collection of ₹25.02 crores (budget ₹7 crores). Stream Company on Zee5.
Kaun (IMDB Rating – 7.9)
Hail Ram Gopal Varma Movies as he showed the guts to depict Indian cinema through a psychological suspense thriller with the release of Kaun in 1999 when romantic movies were holding onto people's hearts. Starring Urmila Matondkar, Manoj Bajpayee, and Sushant Singh, the movie was written by Anurag Kashyap and shot within 15 days.
With suspenseful murders one after the other and a lot of confusion, the movie ends with a spine-chilling reveal. It draws you in with its plot and crisp run time. You can watch Kaun on YouTube for free.
Sarkar (IMDB Rating – 7.6)
There is no stopping us from keeping Sarkar in the top 5 of Ram Gopal Varma's best movies. Living legend Amitabh Bacchan has steered the movie with sheer perfection by powering it with his acting supremacy. This political crime thriller is a must-watch due to its dark tone throughout the runtime and the depiction of unauthorized power.
While the plot is amazing, actors like Abhishek Bacchan, Supriya Pathak, Kay Kay Menon, and Anupam Kher made it worth watching with their performances. You can watch Sarkar on Prime Video.
Rangeela (IMDB Rating – 7.4)
This one of the most popular Ram Gopal Varma Movies from his directorial briefcase also includes love and Rangeela, a romantic comedy film released in 1995. Starring Jacki Shroff, Aamir Khan, and Urmila Matondkar in lead roles, Rangeela was a major box-office success. It has won seven Filmfare awards and was screened at the mainstream section of the International Film Festival of India. Studded with a perfect love triangle in its plot, the movie is an entertainment not to miss. 
Raat (IMDB Rating – 7.1)
Don't we all have a sense of RGV's love for the horror genre? While many directors of Indian cinema still struggle to bring horror in a horror movie, Ram Gopal Varma did it swiftly in 1992 by releasing Raat. The plot revolves around 'Mini,' and her family, and the supernatural element begins with the finding and death of a cat. It was somewhat inspired by The Exorcist and earned critics' respect. The movie was shot simultaneously in Hindi and Telugu and is available to watch on Zee5.
The Attacks of 26/11 (IMDB Rating – 6.9)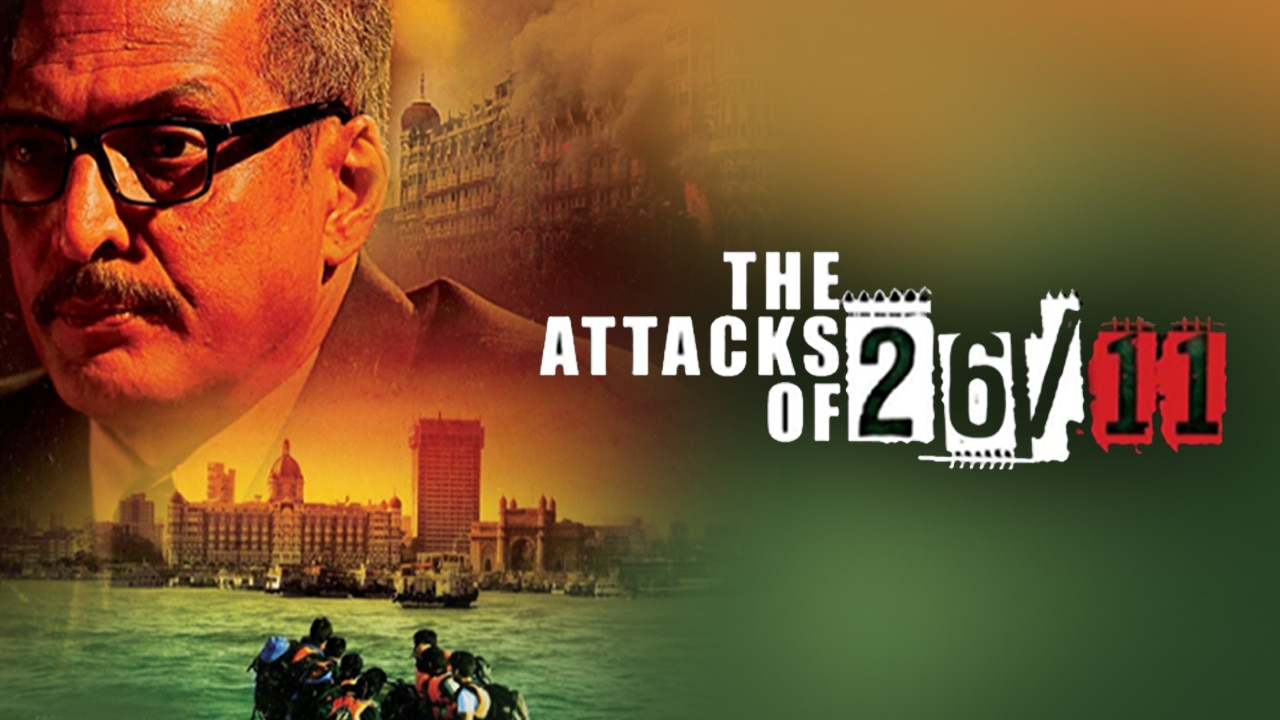 Ram Gopal Varma portrays a story that shook India and the world with utter perfection in The Attacks of 26/11. Nana Patekar and Sanjeev Jaiswal have done a fabulous job in pivotal roles. How did the 2008 Mumbai terrorist attacks happen, and what happened after it is what the movie delivers, and the direction keeps you hooked to your screens. This Ram Gopal Varma movie has opened to positive reviews and critical acclaim.
Bhoot (IMDB Rating – 6.4)
Another horror story perfectly showcased on the big screen because of RGV's vision; Bhoot is amongst the finest supernatural horror movies made in Bollywood. Breathtaking cinematography, minimal use of dialogue, and a perfect background score make the movie a richly rewarding experience for the fan of the horror genre. 'A married couple moving into a haunted flat' is the base plot of Bhoot and stars Ajay Devgun, Urmila Matondkar, and Nana Patekar. Watch it for free on MX Player. 
5 Worst Ram Gopal Varma Movies
Contract (IMDB Rating – 4.1)
Ram Gopal Varma loves to try different stories and genres and, on the course, has to witness many bad movies, and Contract is one of them. Made on a small budget of 7.5 crores, the movie failed to encash even half of its budget. Whatever the movie promises to deliver, it fails to walk any of it. And excessively extensive close-up shots give you a headache.
The movie stars Adhvik Mahajan, Upendra Limaye, Prasad Purandare, and Zakir Hussain in pivotal roles. Don't pay a subscription fee; you can watch it on YouTube for free.
Darling (IMDB Rating – 4.0)
An adaptation of David Lean's Blithe Spirit, Darling gets nowhere close to the original movie released in 1945. This 2007-released Ram Gopal Varma movie was about a couple dealing with a man's ex-wife's spirit. But instead of spookiness, the movie is an unintentional comical experience. And the performances of Fardeen Khan, Esha Deol, and Isha Kopiakr does no wonder in wooing the audience. You can try to get some love-triangle horror thrills, only if you can, as Darling is available on Prime Video.
Phoonk (IMDB Rating – 3.9)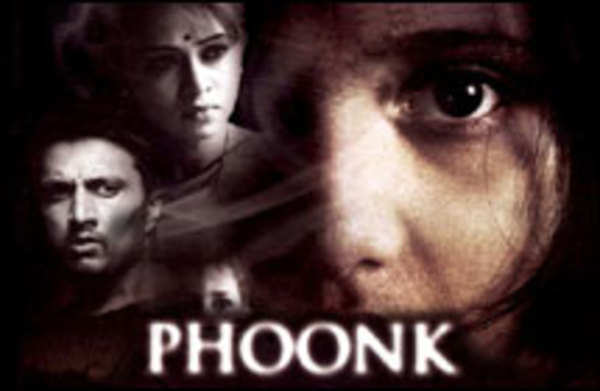 A supernatural horror film by Ram Gopal Varma that is a horror to your love for cinema; Phoonk was terrible, just like its title. RGV had so much faith in his horror cinematic experience that a prize of Rs. 5 lakh was announced for whoever could watch the movie alone in the theatre. The film is a cheap gimmick of horror but keeps you hooked on seats, but all goes in vain because of the film's climax. We bet you don't deserve such a bad horror cinema.
Agyaat (IMDB Rating – 3.0)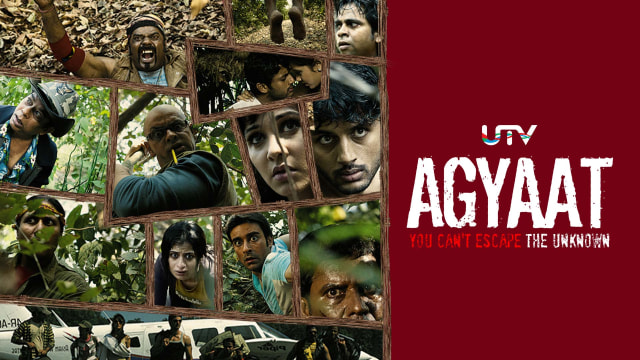 This mystery-adventure film was released in 2009 and fell flat on its face. It was a remake of a Hollywood movie named Predator, but it was not a match in any sense. Even though the movie received carry-able reviews from the critics, it was totally declined by the audience. The plot was good as depicting a movie crew dealing with undefined danger in the forest is quite attentional, but the movie failed to impress.
Ram Gopal Varma Ki Aag (IMDB Rating – 1.4)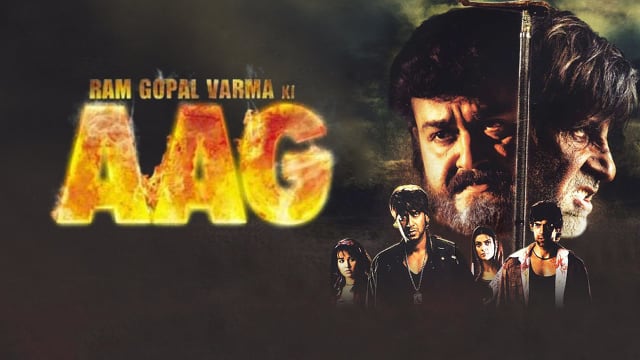 The fact is that no one wanted a remake of Sholay, the classic masterpiece of a movie, as it was THE BEST, but Ram Gopal Varma decided to make one, and how. And RGV even pulled Amitabh Bachchan into the star cast along with Mohanlal, Ajay Devgn, Prashant Raj Sachdev, and Sushmita Sen. Made on a budget of 21 crores, the movie earned 12.7 crores at the box office and received harsh reviews from critics and the audience. If you have the guts, you can watch it on Prime Video.
Tell us which Ram Gopal Varma movies you are going to watch and which ones not.
For more such interesting content, follow us on Instagram and Facebook.
Also, read: