If you're a Telugu Movie Star Ram Charan fan, you're in for a treat. Welcome to a world where entertainment knows no boundaries, where language barriers are broken, and where you can immerse yourself in the best of Telugu cinema without leaving the comfort of your couch. 
Here is a handpicked selection of the 10 best Hindi dubbed movies featuring the sensational Ram Charan that you can enjoy for free on YouTube.
10 Best Hindi Dubbed Ram Charan Movies On YouTube
RRR
 (2022)
RRR is our top pick among the best Hindi Dubbed Ram Charan movies. During the British Raj, Malli, a young girl from the Gond tribe, is abducted by Governor Scott Buxton and his wife, Catherine. Komaram Bheem, the tribe's guardian, disguises himself as Akhtar and heads to Delhi to rescue her. A police officer named A. Rama Raju is assigned to stop Bheem.
However, Raju and Bheem become friends after saving a boy from a train wreck. Raju assists Bheem in courtship but is unaware of Bheem's plan to infiltrate Scott's residence. Eventually, they rescue Malli and expose Scott's true intentions. Raju realises the consequences of his actions and helps Bheem escape execution. They defeat the colonial authorities, fulfil their objectives, and seek education for Bheem's community. The song of this movie, "Naatu Naatu", has also won an Oscar. This Ram Charan movie is definitely a must-watch. 
Also, read: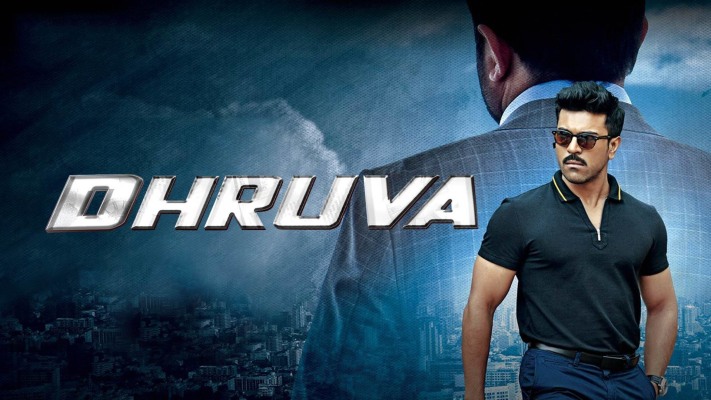 In 1980, Chengalarayudu, a dedicated party member, lent his car to the regional leader, who helped deliver Chengalarayudu's baby safely. In 1996, Chengalarayudu's son Venkanna took the blame for a murder committed by the party leader in exchange for political favours. In 2015, Dhruva, a trainee IPS officer, and his friends uncovered a criminal network involving wealthy businessman Siddharth Abhimanyu, who was once Venkanna.
Dhruva gathers evidence against Siddharth but is shot during an assassination attempt. Siddharth implants a bug in Dhruva to monitor him. Can Druva finally arrest Siddharth? Will he marry Ishika?
Having revealed his true identity and apologised to Sruthi for his past actions, Satya departs from Visakhapatnam after being attacked by a mysterious person named Raja, who is later killed. Suspecting a connection between the attack and his new face, Satya seeks answers from Dr Sailaja, who confesses that she gave him the face of her deceased son, Charan. Sailaja explains the circumstances surrounding Charan's death: his involvement in opposing the local don, Dharma, and his ultimate demise in a bus fight with his friend Sharath.
Determined to avenge Charan's death, Satya assumes his identity and orchestrates a series of events leading to the downfall of Dharma and his accomplices. In the end, Satya meets Charan's girlfriend, Manju, who continues to mourn his loss in a distant land.
Also, read:
Ram, a graffiti artist who doesn't believe in everlasting love, falls in love with Jaanu but refuses to promise her forever. They clash over their different ideologies, with Ram arguing that love fades over time. He shares his past relationship with Rooba, where he realised that he couldn't continue loving her if he had to sacrifice his true self.
Eventually, Ram learns the importance of sacrifice and commitment. Ultimately, he gives up graffiti and proposes to Jaanu, showing his willingness to be committed to their relationship. The film concludes with Ram and Jaanu ending up together.
An auto driver witnesses a murder and captures the culprits, but his family pays the price when they are attacked. Years later, the driver's son Charan is released from prison and meets Sanjana, the daughter of a wealthy businessman. They fall in love but face opposition due to Charan's past.
Charan reveals his plan to seek revenge on the criminal responsible for his family's tragedy. Amidst several events, Charan and Sanjana find themselves on an island, pursued by assassins. Eventually, Charan confronts the criminal and avenges his family.
Karthik and Kavya are siblings with different career aspirations. Karthik sacrifices his own studies for his sister's education. Years later, Karthik becomes a stunt performer while Kavya prepares for the CSE Exam. Karthik saves a girl and catches the attention of Ria, who mistakes him for a cop. They develop feelings for each other, but Karthik hesitates to reveal his true identity.
Meanwhile, a terrorist attack uncovers a conspiracy involving powerful individuals. Karthik and his family work to expose the truth and bring the culprits to justice. Eventually, Karthik's bravery and sacrifices are recognized, and a happy ending ensues.
In this Ram Charan movie, Harsha, a street-bike racer, has a chance encounter with a woman named Indu while travelling in an auto-rickshaw. Despite their initial misunderstanding, Harsha and Indu develop feelings for each other. It is revealed that Indu's family had been wronged in the past. Raghuveer, seeking revenge, manipulates them while also searching for the reincarnation of a warrior who killed him in a previous life.
As the events unfold, Harsha discovers the truth, and Raghuveer frames him for a crime. Harsha survives a near-death experience, regains memories of his past life in 1609 CE, and realises his connection with Indu. With the help of Solomon, Harsha confronts Raghuveer, defeats him, and reunites with Indu.
Cherry, a software engineer, resembles Siddharth Naayak, who is wrongly accused of murder. Cherry gets involved in a dangerous situation when he saves his uncle from a local gangster and falls in love with the gangster's sister, Madhu. Misunderstandings arise when Cherry is mistaken for Siddharth, and he faces the wrath of the gangster and the CBI officer pursuing Siddharth.
Eventually, the truth is revealed, and Cherry helps Siddharth clear his name. Together, they take down the corrupt Minister responsible for the crimes. Siddharth's past and Cherry's present intertwine, leading to a dramatic courtroom confrontation and a happy ending with their respective partners.
Raj, a gambler, is faced with a desperate situation when his adopted father needs an expensive liver transplant. He is approached by his rival, James, who offers him the money if he can make Chaitra, the daughter of a powerful businessman, fall in love with him. Raj takes up the challenge and succeeds in winning Chaitra's heart.
However, their relationship attracts the wrath of Chaitra's father, Bellary, who wants them dead. With the help of James, Raj and Chaitra escape to Srisailam. They uncover a dark past involving their families and seek revenge against Bellary and his associates. Raj ultimately succeeds in avenging his father's death and saves Chaitra. They distribute their ancestral lands to the villagers as a symbol of justice.
Sikandar Raza, a 14-year-old boy in Kashmir, finds a gun and gets drawn into a dangerous world. With his friend Nasreen by his side, he becomes entangled in a web of violence and political intrigue. As the story unfolds, it becomes clear that Sikandar is an innocent victim caught in a larger game involving militants, the army, politicians, and religious leaders. The film explores the psychological transformation of a child and sheds light on the factors that contribute to the making of terrorists.
Ram Charan movies have captivated audiences with thrilling action, compelling storylines, and powerful performances. The availability of these films for free on YouTube has made them accessible to a wider audience, allowing fans to enjoy the charismatic charm and versatility of Ram Charan's acting prowess. From high-action blockbusters to emotionally charged dramas, his films have left an indelible mark on the hearts of movie enthusiasts.