Several great movies fit the list of must watch movies in Bollywood. The Hindi film industry, popularly known as Bollywood, has entertained the audience with its movies for about a century now – expanding in genres and diversifying with time. It has produced countless masterpieces that never get old, with magnificent storylines, great ensemble casts, and song sequences.
These movies are known for their vibrance, romance, playlists, and whatnot. We have shortlisted some cult movies you can never get bored of. Read ahead to find out the best movies in Bollywood ever made in the 20s.
9 Must Watch Movies In Bollywood That Should Definitely Be On Your List
Dil Dhadakne Do (2015)
Starring some of the best actors in Bollywood, Dil Dhadakne Do is a beautiful family drama that throws light on topics still considered taboo in Indian families. As the Mehra family goes on a cruise to celebrate their 30th wedding anniversary, they face some truths hidden well so far.
Ayesha Mehra, the older daughter, is a self-made entrepreneur struggling with an unhappy marriage. Kabir, the younger son, falls in love with a woman from a different religion, and the couple themself have issues they have guarded with the facade of the age-old culture and values. Dil Dhadakne Do portrays family dynamics in the best way possible.
Yeh Jawaani hai Deewani (2013)
Naina, a medical student tired of studying every day and living a dull life, decides to pull off a trip with her schoolmates. The movie proceeds with the story of four people – a carefree Aditi, flirtatious and kinda alcoholic Avi, thrill-loving and heart-throb Bunny, and the very relatable, nerdy Naina.
Apart from having beautiful ranges of Manali, this movie is about loving yourself, chasing your dreams, and never forgetting your friends. With some ageless songs and Deepika and Ranbir's chemistry, this movie is one of the must watch movies in Bollywood.
Queen (2013)
Rani is a simple middle-class woman who is left devastated after her fiance Vijay leaves her. A story of a girl-next-door's self-discovery and becoming confident enough to achieve her goals, the Queen is filled with instances of sexism and misogyny that plagues society and the constraints that often come with the institution of marriage in this country.
The characters are super convincing, thanks to the brilliance of Rajkumar Rao and Kangana Ranaut. The director portrays the nuances of gender bias with ease. Vijay's character perfectly represents the supposedly progressive, abroad-living Indian man. Slightly differing from the movies in this genre, Queen remains one of the must watch movies of Bollywood even after 9 years of its release. 
English Vinglish (2012)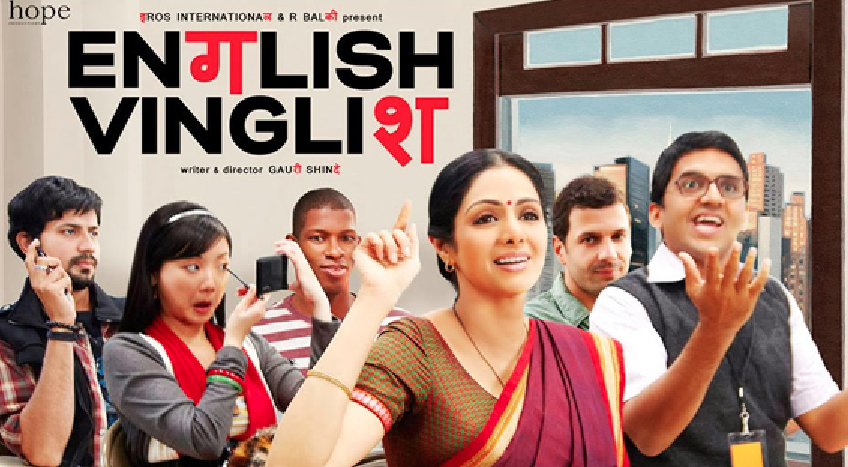 Shashi is a home-maker with a small catering business that makes and sells laddoos. She doesn't speak fluent English, like many urban home-makers from that generation. This movie is a story from Shashi's perspective of how she tries to keep up with the Educated English family, which visibly looks down on her and makes fun of her pronunciations.
Her journey from being an underconfident woman to someone roaming around Manhattan is impressive. In an absolutely amazing way, this movie focuses on the plight of many women in the country who are afraid of becoming obsolete to their own families. This movie is one of the must watch movies in Bollywood if you are in for an emo ride.
Zindagi Na Milegi Dobara (2011)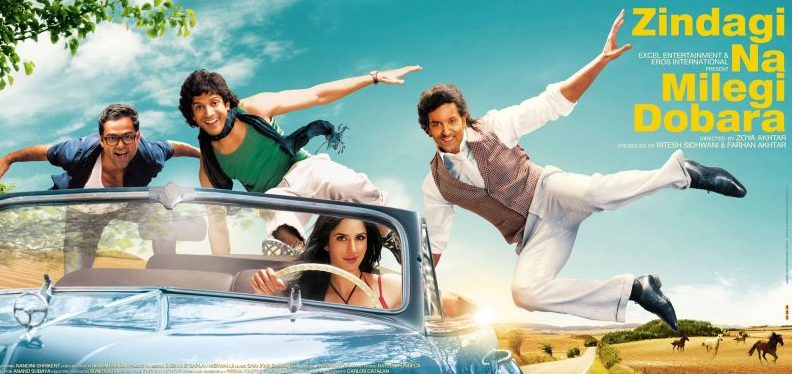 A story of three childhood friends, Imran, Kabir, and Arjun, going on a bachelor trip to Spain – basically a road trip that we have all been dreaming about. The movie is about a pact these friends had made in college, to go on an adventure trip, where each person gets to choose the sport they like, and the other two have to participate.
With each character and their impressive expositions, ZNMD has been one of the must watch movies of Bollywood since it came out a decade ago. So, if you are looking for beautiful underwater scenes or missing your gang, you know what to watch. 
3 idiots (2009)
Who hasn't related to this movie at least once? Like most Raju Hirani movies, 3 idiots too is super engrossing and, well, relatable – the professor's being super strict with deadlines, the usual hostel fun, and hoping we'd pass the semester – we have all pretty much been there. 3 idiots is a story about the friendship of three students from completely different financial backgrounds becoming roommates and their journey.
Apart from being all fun and light, the film is also a pretty good social commentary on some of the biggest problems faced by the Indian Education System, be it Rot Learning or something as serious as student suicide. One of the highest-grossing Bollywood movies ever; this is one of the must watch movies in Bollywood if you want some college drama and just plain fun.
Wake Up Sid (2009)
Wake Up Sis is a story about two people who couldn't be more different becoming the best of friends. Aisha Banerjee is an independent woman, who has just arrived in Mumbai, looking forward to creating a life she has always dreamt of, and Sid is a college graduate who lives in his own fun world where worries don't exist.
This movie is a love letter to the city of Mumbai – its crowd, the never-ending rush, and the beautiful sea. As the story proceeds, you would relate to that time when college had just ended and adulting hit – moving cities, finding work, discovering your call. This movie is about everything that seems mundane and sometimes scary. If you haven't seen this masterpiece yet, this is your cue.  
Jab We Met (2007)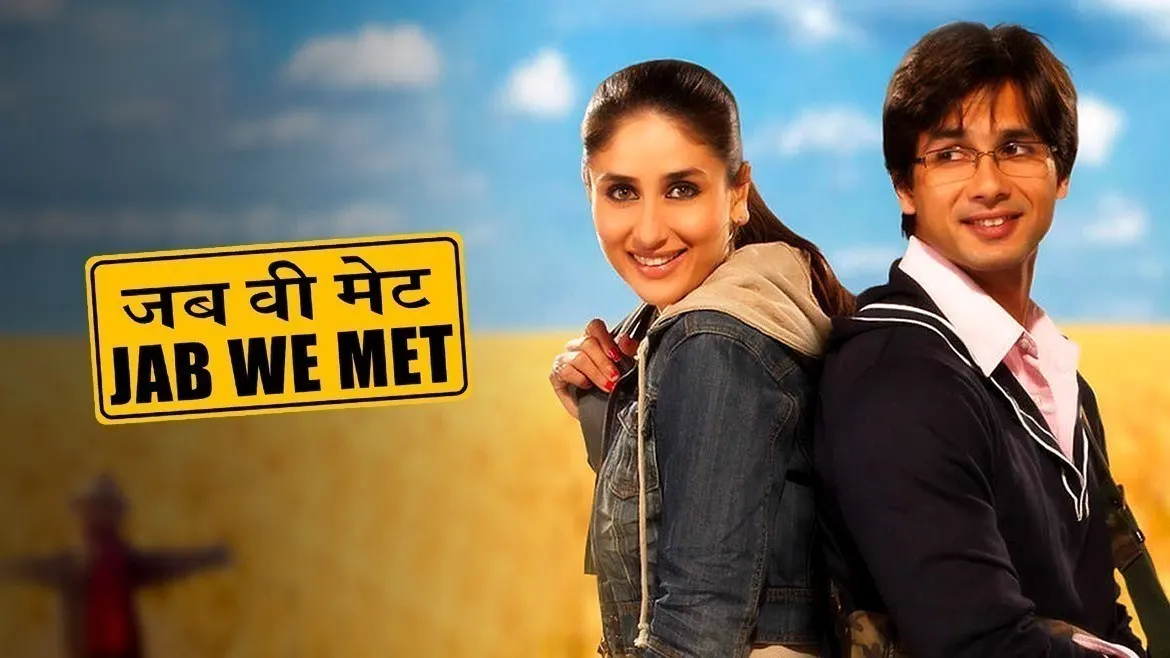 One of the must watch movies in Bollywood is Jab We Met, direct by Imtiaz Ali. Geet, an adventurous and full-of-life young woman, meets Aditya on a train, and the story takes off. A silent and uninterested Aditya slowly befriends Geet, and their chemistry develops. This film has given us an amazing playlist, oh-so-relatable conversations, and great train sequences.
Let's face it, we have all wanted a boss like Aditya – who plays guitar and sings beautiful songs in the office. If you haven't watched this movie, add this to your list right now.
Dil Chahta Hai (2001)
One of the first coming-of-age movies to come out of Bollywood, this will always have a soft spot in the heart of the millennials. Akash, Sameer, and Sid are best friends, and they started drifting apart with time and some undesirable circumstances. When they meet again in a hospital after years, the conflicts fade.
Dil Chahta Hai is about love, romance, friendship, and of course, the college life we all wanted to have. If you are wondering, this might be the reason behind all those Goa trips we planned with our friends, because let's face it, we all wanted to have the kind of fun these three have on their trips.
What are your favorite must watch movies in Bollywood that this list must have? Let us know in the comments.
For more such interesting content, follow us on Instagram and Facebook.
Also read: