Compared to other genres in Marathi Cinema, Marathi horror movies are a bit rare to find, but this list would mention all such great Marathi horror movies that would leave your jaw dropped and raise your heart beats through the roof. 
Over the years, Marathi movies have carved their niche and traveled across regional boundaries in many households. Deeply rooted stories about unforgettable characters, mixed with impeccable music and great direction, are the elements that made Marathi Cinema so popular today. It has mastered the art of making Comedy and Slice of Life films, but one such genre that is often not talked about in its respect is none other than horror.
9 Marathi Horror Movies That Should Not Be Watched Alone
Lapachhapi (IMDb rating – 7.6)
Whenever a list of Marathi Horror movies is made, this 2016 horror thriller has firmly cemented its place eternally in any list ever made. Titled Lapachhapi, which means Hide and Seek, the movie revolves around Neha, who is pregnant and, along with her husband, travels to his remote village to escape debtors. Their house is set amidst a labyrinth of sugarcane fields which creeps out Neha a bit. Over time, eerie incidents happen that make Neha believe in a sinister presence that is hell-bent on taking her baby. 
Lapachhapi is a brilliantly made Marathi horror movie that will keep you at the edge of your seats and emotionally connect you to Neha, with the climax being the absolute best! It was later remade in Hindi as Chhorii starring Nushrratt Bharuccha in the lead role.
Available on – ZEE5
Zapatlela (IMDb rating – 7.2)
Now talking about some old-school Marathi horror movies that took the country by storm and were watched by everyone at least once growing up is this 1993 horror comedy called Zapatlela. The story is about a ventriloquist named Lakshya, who receives a doll from his childhood friend, not knowing that it is possessed by the soul of a dangerous criminal called Tatya Vinchu, who uses the doll to carry out his evil plans. Adapted from Child's Play, Zapatlela is one of the best Marathi horror comedies in India that would make you roll on the floor laughing at some points and would also scare you at some points. 
Available on – ZEE5
Zapatlela 2 (IMDb rating – 6)
A sequel titled Zapatlela 2 was released in 2013. Set 20 years after the events of the first one, this revolves around Lakshya's son Aditya, when he encounters a similar doll like Tatya Vinchu. What happens later is a ride full of hilarity and scares. It was the first Marathi movie to be entirely shot in 3D.
Available on – YouTube 
Pachadlela (IMDb rating –  7.5)
Another Marathi horror comedy that has cemented its position eternally in any Marathi horror movie list is a film called Pachhadlela, meaning someone who is possessed. It is the story of three friends who work at the same bank and get transferred to a remote village, where they are accommodated at an old, supposedly haunted mansion. One friend, who believes in all of this, gets possessed and chaos ensues. 
A brilliant mix of horror and comedy, this is one of the strongest Marathi horror movies ever made that will fully entertain you at every step. 
Available on – YouTube 
Zombivli (IMDb rating – 6.8)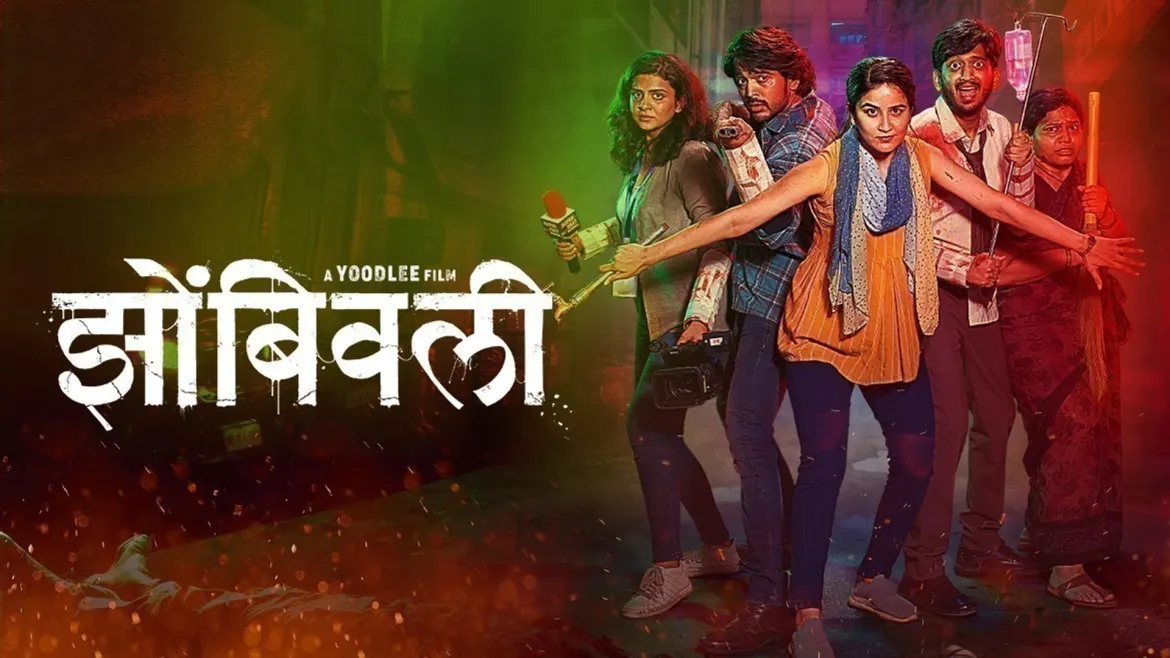 Moving to recent times, a recently released movie that was the first Zombie movie in the Marathi Film industry was this 2022 horror comedy. The story is about an outbreak of a deadly virus in the Dombivli area of Mumbai, because of which people are transforming into Zombies.
Zombivli is one of the best Zombie movies made in India that not only mixes comedy and horror well but also acts as a satire and provides a good social message about the rampant bureaucracy and corruption present in the country. Through this, this one becomes a must-watch from any Marathi horror movies list. 
Available on – ZEE5
Bali (IMDb rating- 6.5)
Another recent addition to the Marathi horror movies list is this 2021 supernatural horror about a widowed father whose seven-year-old son collapses and is admitted to a hospital, where he starts to see a mysterious nurse who he claims to live in the closed area of the hospital.
A quintessential supernatural horror movie which you won't see much when it comes to Marathi horror movies, this one would scare you to the fullest and will make you invested in the father-son relationship. Made by the director of Lapachhapi, this one should not be missed.
Available on – Prime Video 
Dhyanimani (IMDb rating- 7.6)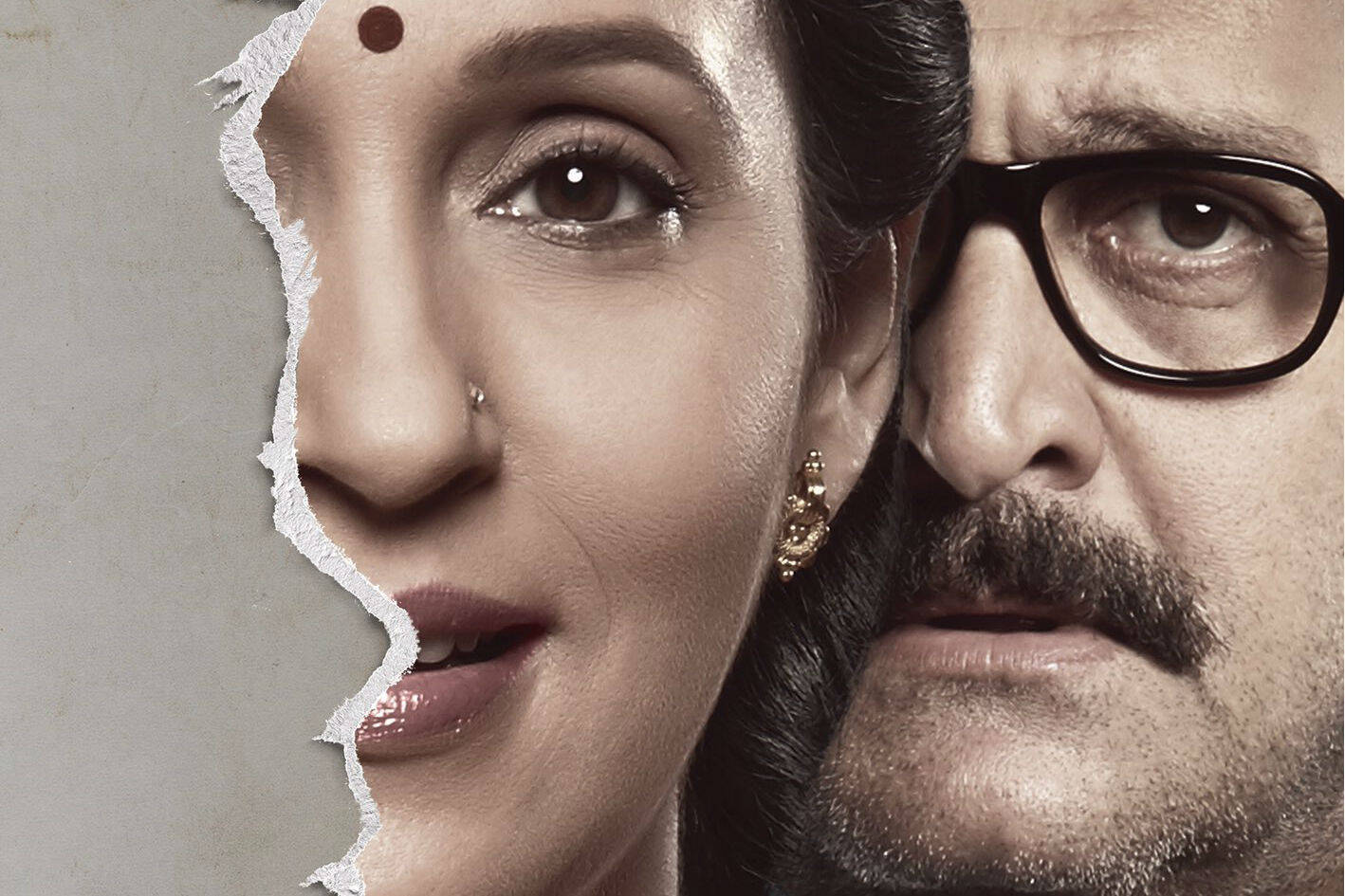 Another psychological horror that maintains the thrill throughout is this 2017 movie titled Dhyanimani. The story revolves around a couple, Samir and Aparna, who expect soon and thus plan a weekend trip to visit Shalini, Sada, and their son Mohit. What is expected to be a nice, warm trip turns out to be something different that results in unraveling a dark secret. This Marathi Horror movie is highly recommended for a thrilling ride that will keep you on your toes!
Available on – Prime Video 
Krutant (IMDb rating – 6.5)
Another psychological horror/thriller that takes you on a mystical ride through the haunting beauty of Konkan, Krutant, is about a man named Samyak, who tries hard to find a work-life balance. After many failed attempts, he encounters a baba who changes his life forever. The strongest point about this movie is its Cinematography, which instantly transports you to this world, connecting you with the characters and the situation. 
Available on – MX Player 
Savita Damodar Paranjpe (IMDb – 5.8)
Moving aside from Marathi horror comedy movies to psychological horror/thriller, this 2018 movie based on the hit play of the same name is about a couple whose married life takes a toll when the wife, Kussum, is possessed by the ghost of someone whom the couple used to know. Savita Damodar Paranjpe is a well-made psychological horror that will keep you second-guessing every character's motives till the end, with the climax being the movie's highlight. 
Available on – ZEE5
Did we miss any Marathi horror movies in the list? Let us know in the comments.
For more such interesting content, follow us on Instagram and Facebook.
Also, read: