What happens after sneaky God of Mischief Loki steals the Tesseract during the events of "Avengers: Endgame" (2019)?
Marvel's 2021 TV series, aptly named "Loki," sets out to answer just that.
Loki is captured by the Time Variance Authority (TVA), a bureaucratic organization tasked with maintaining the "Sacred Timeline," as is decided by the mysterious "Timekeepers." 
Upon watching the first three episodes- it's time to decide whether Loki's worth the watch. There were gripes with WandaVision's ending, and Falcon and Winter Soldier is undercut by its mediocre writing and storytelling. Loki definitely stands out amongst Marvel's releases this year, and if you can't decide why you should watch it, read on. 
Decoding a Villain
View this post on Instagram
"Loki" is Marvel's first tryst with exploring the psyche and taking an all-rounded, sympathetic look at a more antagonistic, grey character. It allows Loki to break free of the role he's been cast in the MCU and allows us, the audience, to understand this fan-favorite character better.
It's also a delight for Loki fans to see TVA agent Mobius handle Loki with a gentler hand, playing quasi-therapist at times- a far cry from his treatment by others in the Avengers franchise.
Much-needed Representation
View this post on Instagram
It's confirmed; let the pride parade begin! Loki's glorious third episode almost too timely confirms what fans have speculated for years- Loki's bisexuality. When Loki's sort-of-alternate self, Sylvie, inquires after "would-be-princesses, or perhaps, another prince," Loki admits, without preamble, "a bit of both."
He applies the same to Sylvie, making for not one but two pretty much canon bisexual characters! After Marvel's history of queerbaiting and lack of queer representation, fans have held onto this scrap like a trophy. Here's hoping that Marvel does something with this- perhaps its first shot at a same-sex love interest, especially with Mobius and Loki's interesting dynamic?
Fun Easter Eggs
What's better to fan the flames of MCU nostalgia than all the fun callbacks and easter eggs peppered throughout "Loki"? Full of nods to "Thor: Ragnarok," sacred time bomb locations from previous films, as well as the explanation we finally get of Loki's iconic abilities, it's a delight to be able to catch all the subtle and not-so-subtle references to what we've already seen of the MCU.
There's also a fair amount of foreshadowing and possible nods to future films, making for some juicy theorizing. And let's not forget the adorable "Another!" moment in the latest episode!
Expanding the MCU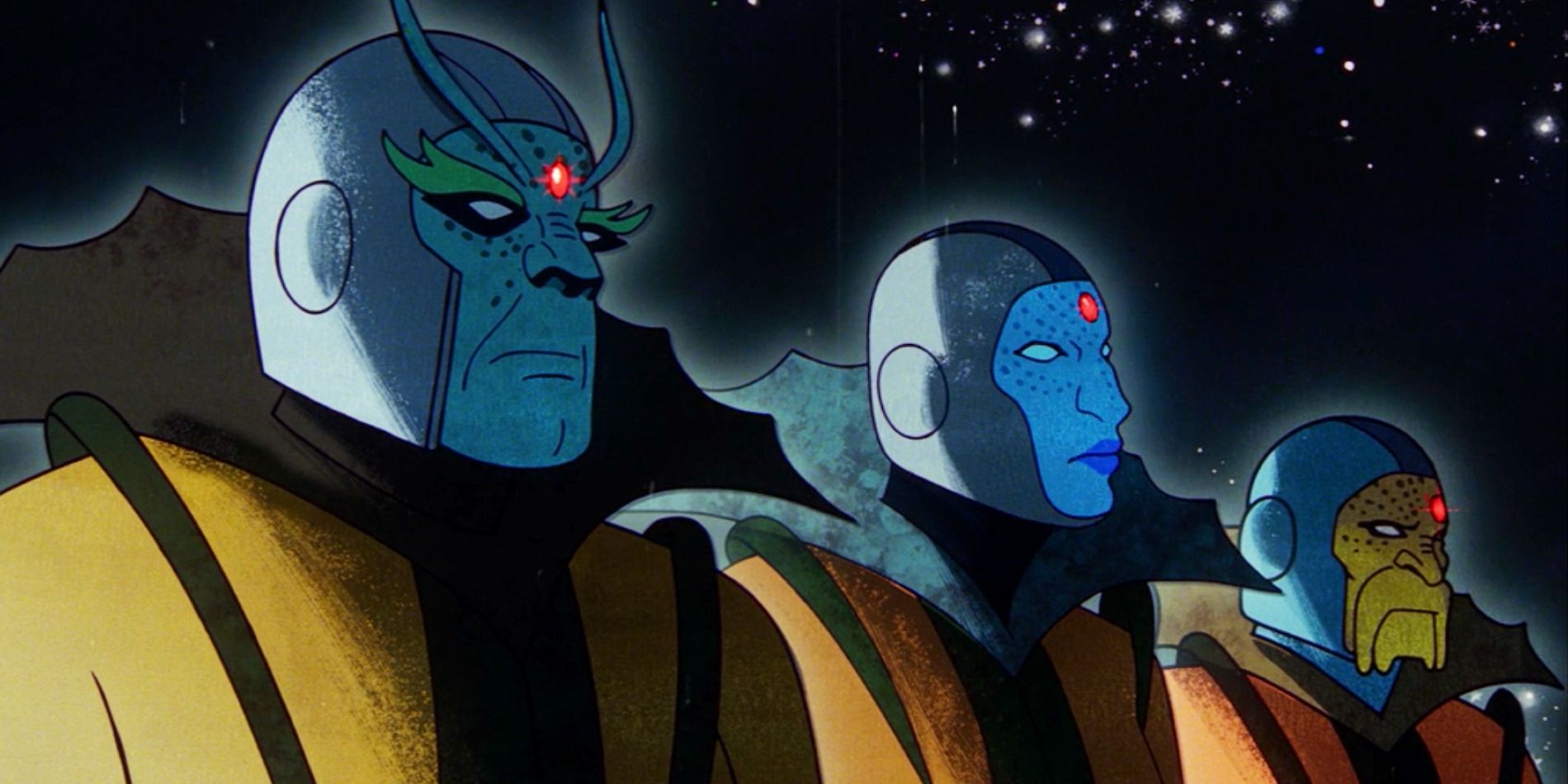 With this TV series installment, and the introduction of time variants, Marvel has expanded its universe in an interesting, captivating way. While its characters hit hard, and its dialogue is snappy, "Loki" 's larger-than-life cosmic lore and the futuristic world of the TVA are both humbling and full of potential. 
The TVA's Role in the Future
View this post on Instagram
The TVA is perhaps one of the most extraordinary and most important things to be introduced in the MCU by far. It's even completely shifted the power structure of the movies- in the TVA, the coveted power stones, and as a result, Thanos' gripping power is reduced to nothing.
The bombing of the Sacred Timeline might be introduced in Doctor Strange 2: Multiverse of Madness and the Renslayer has been speculated to be a part of the second installation of Antman and the Wasp. Fans are even speculating that Steve Rogers, taking off from the ending of Avengers: Endgame, may finally have to pay for his time crimes.
Loki TV Series Number Of Episodes
Loki has been premiered on July 9, 2021, on Disney+Hotstar, with season 1 that has six episodes starring Tom Hiddleston as Loki.
Watch the trailer here:
Feeling convinced? Tell us in the comments below, or go stream "Loki" on Hotstar now!
For more such amazing content, follow us on Instagram.
Also read: 
Cover Image: Marvel Studios